PG Giveaways: ENGL Ironball
July 13, 2013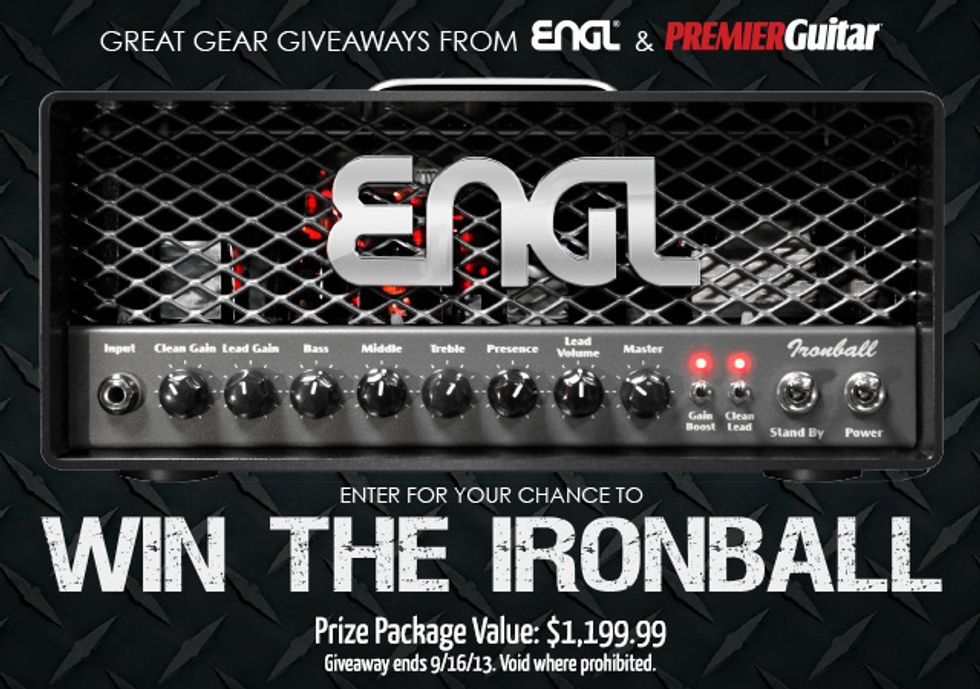 CLICK HERE TO ENTER.

Read full rules here.
ENGL Ironball Prize Package

Enter for your chance to win the ENGL Ironball amp. Total retail value $1,199. Giveaway ends September 16, 2013. Open to all territories except where prohibited by law.

There's a new kid in town and it's a tough one with a mind-blowing attitude: The new ENGL E 606 Ironball delivers warm and rich cleans, organic crunch, chunky rhythm and fat & juicy leads which you would not expect from an amp this size. Made in Germany, this 20-watt, all-tube head (2xEL84 power amp tubes) is designed to fulfill the needs from players of all styles of music. Features include 2 channels, Power Soak (20W, 5W, 1W, Speaker Off), Master Volume Control & Master Volume Boost (MVB) with fixed setting for a second Master Volume, Headphone Out, Speaker Out (8 Ohm, 16 Ohm), Frequency Compensated Out, Serial FX Loop (Send & Return). Pure tube tone in a compact body.