PG Giveaways: Capitol Guitars ESP Guitar Giveaway
August 12, 2013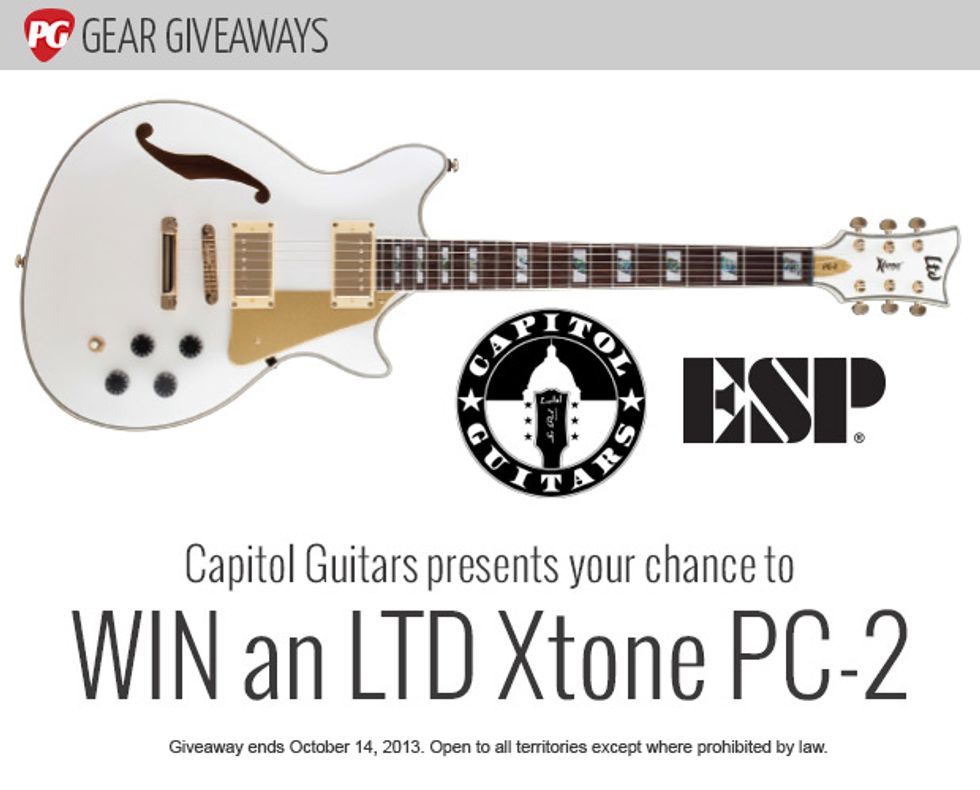 CLICK HERE TO ENTER.

Read full rules here.

Capitol Guitars presents your chance to WIN an LTD Xtone PC-2 from ESP Guitars!
Enter for your chance to win the LTD Xtone PC-2. List value of prize package: $899. Giveaway ends October 14, 2013. Open to all territories except where prohibited by law.