Godlyke Unveils TWA GD-02 Great Divide Analog Synth Octave Pedal
September 11, 2013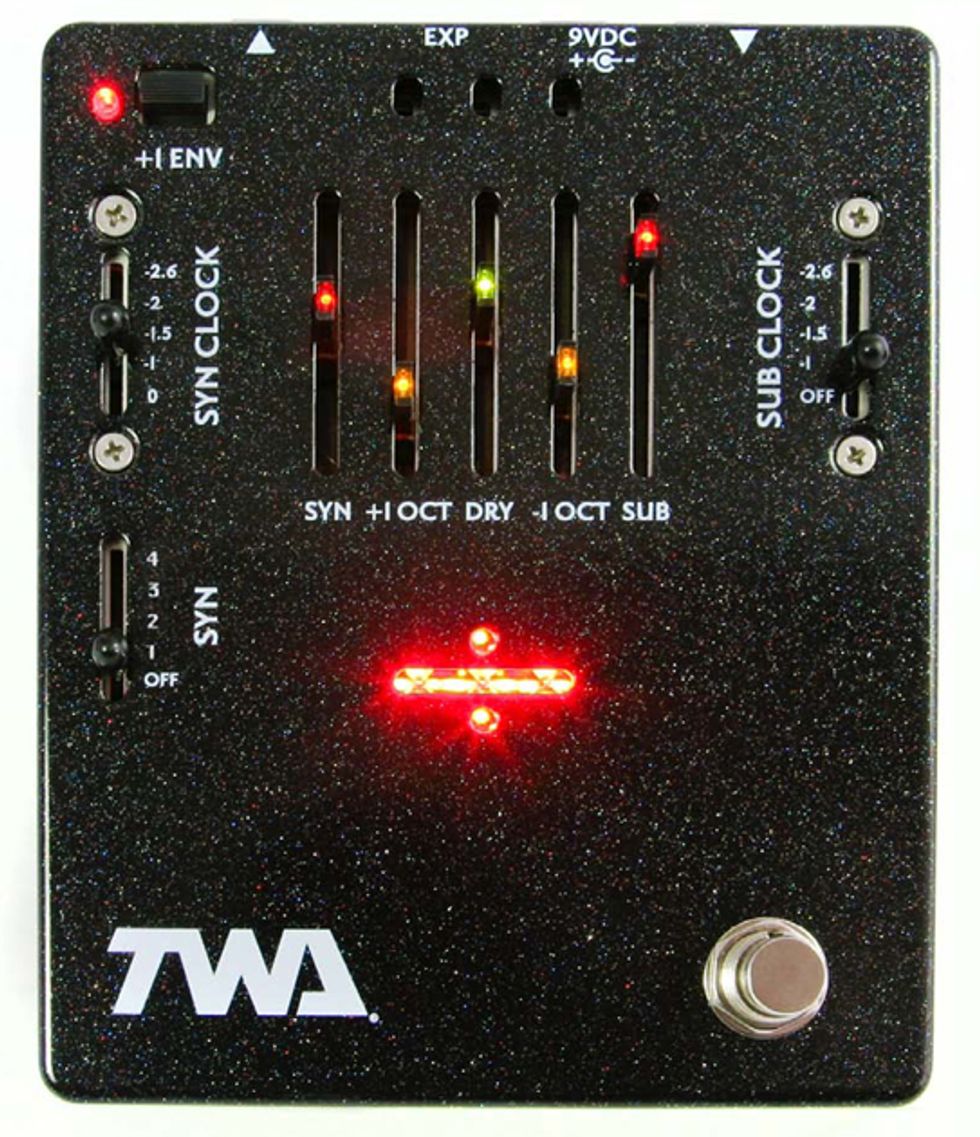 Clifton, NJ (September 11, 2013) -- Godlyke is proud to announce the release of the TWA GD-02 Great Divide Analog Synth Octaver effect pedal.
Over three years in development, the Great Divide combines classic analog octave division with proprietary Synth technology to create an extremely powerful tool for musical expression.
The Great Divide features five independent voices that can be continuously blended for a limitless array of sounds, from classic "stompbox" octave division to multi-layered, supersonic Synth mayhem!
The Great Divide features TWA's proprietary S3 "Shortest Send Switching" - a form of relay-based True Bypass that provides the most transparent bypass sound available and automatically reverts to bypass if power is lost.
Specs:
Dry voice with Level Fader
-1 Octave Down voice with Level Fader & LPF controls
+1 Octave Voice with Level Fader & LPF controls
+1 Octave Envelope Mode
SUB voice with Level Fader – selectable between -1, -1.5, -2 or -2.6 intervals
SYN voice with Level Fader – Selectable between 0, -1, -1.5, -2 or -2.6 intervals
Four selectable waveforms for SYN voice
TRS Effects Loop to patch in external effects
12 Internal controls to adjust various voice parameters
Proprietary S3™ "Shortest Send Switching" relay true bypass switching
External 9 VDC power required (no battery option)
"Division Symbol" status LED array
Made in USA
Direct Price $399
Watch the company's video demo:

For more information:
Godlyke