Acoustic Image Unveils Flex Series
September 13, 2013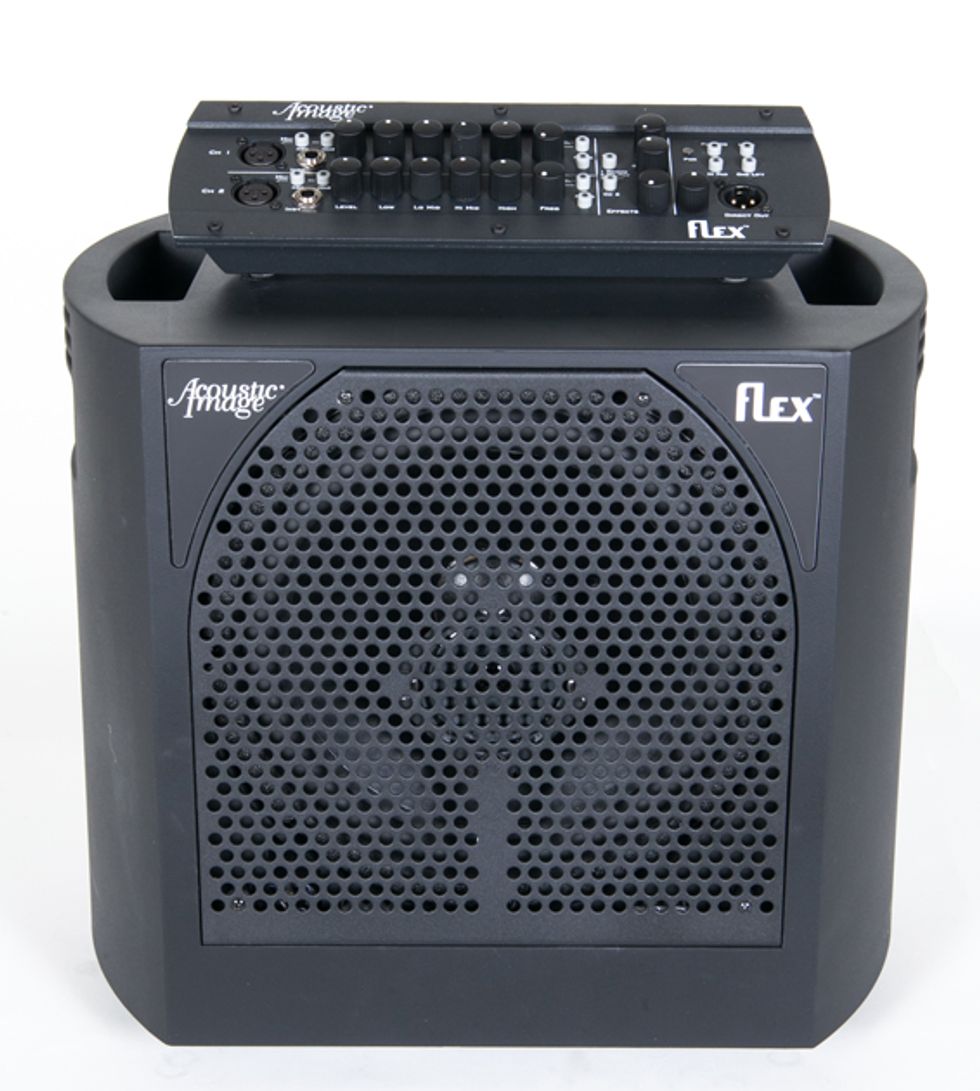 Research Triangle Park, NC (September 12, 2013) -- Acoustic Image today announced the launch of its most advanced high fidelity amplification products ever: the breathtakingly transparent, full-featured, stereo-capable Flex pre-amplifier and the uniquely tri-amped Flex 2X10 powered 650-watt cabinet, available separately or as a combo. In addition, the advanced preamp module is now featured in AI's new Series 4plus two-channel Coda, Corus, Clarus and Ten2 products.
The Flex system is designed for all instruments that would benefit from high fidelity amplification. Specifically, it can be used for bass (electric or upright), guitar (acoustic or electric), keyboards, voice, violin, accordion and more. Think of it as a compact PA system with excellent bass response – an ideal solution for a broad range of instruments and musical applications.
The name Flex was chosen to reflect the system's versatility and the exceptional flexibility of the system elements. When used as a combo, the exceptionally small Flex Pre can be stacked on the Flex Cab (and held in place magnetically) or moved anywhere onstage while connected to the cab—and powered—by an Ethernet cable. In addition, either Flex unit can be used with other AI or competitive products, connected by a music cable via standard quarter-inch jacks (with the Flex preamp powered by an included AC power adapter).
For more information:
Acoustic Image