PG Giveaways: Vigier Excalibur Special 7
September 16, 2013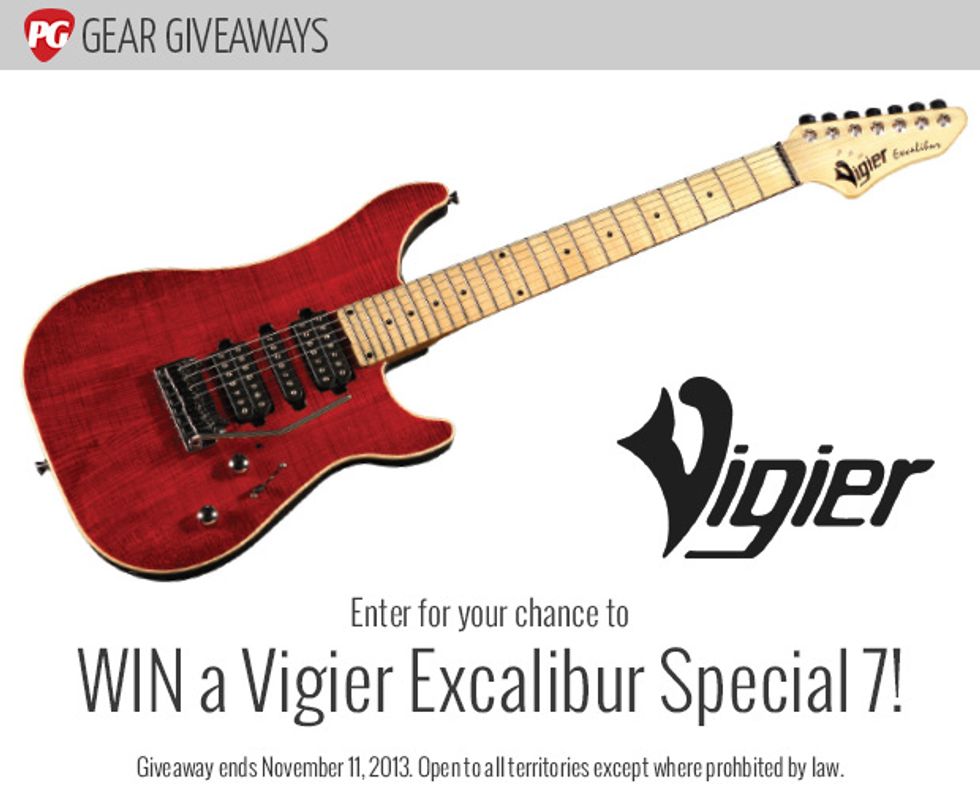 CLICK HERE TO ENTER.

Vigier Excalibur Special 7

Enter for your chance to win the Vigier Excalibur Special 7. Street Price: $3,495. Giveaway ends November 11, 2013.
Open to all territories except where prohibited by law.

"Vigier's exacting standards and performance-car approach to guitar building has earned accolades from players throughout the world, and the Special 7 is sure to enhance the company's reputation among 7-string devotees. The Special 7's tone, playability, and flawless build elevate the guitar to a level of all-around performance that few companies can touch. Unfortunately, this level of quality comes at a boutique price. But if you haven't been satisfied with any of the current crop of 7-strings on the market today, this is one that may be worth saving for." - Premier Guitar Review
Click here to read the full review.