PG Giveaways: ASPRI Creative clip-On reverb
September 17, 2013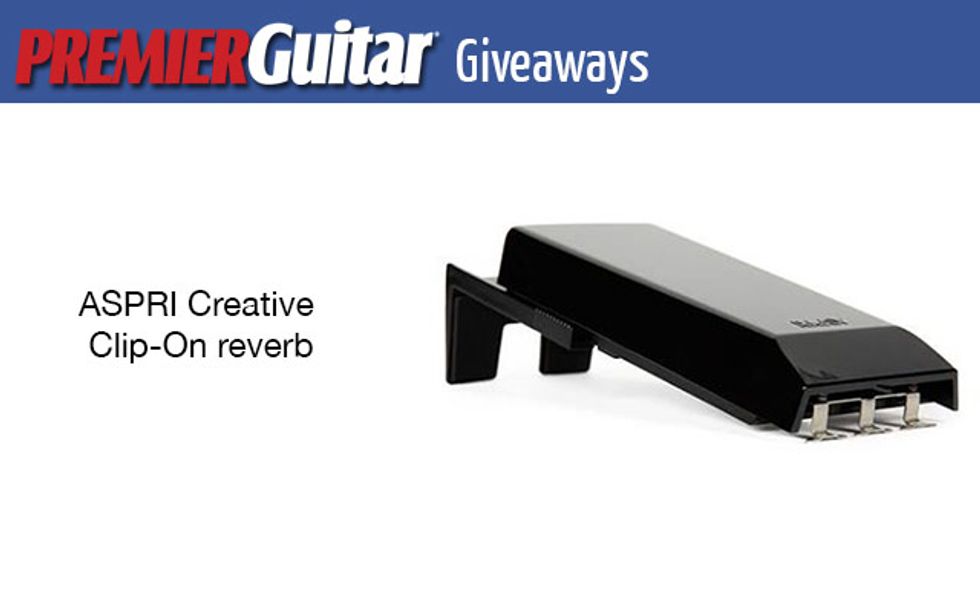 CLICK HERE TO ENTER.

Enter for your chance to win the ASPRI creative Clip-on Reverb. Total retail value: $99. Giveaway ends September 24, 2013.. Open to all territories except where prohibited by law.


You know what reverb is. But you're probably wondering how an ASPRI reverb unit can possibly work on an acoustic guitar without using batteries or electrical current of any kind. And you're probably wondering "how does that thingy sound?"
Once you try the ASPRI, you'll agree that the unit really does add another dimension to the guitar's sound...a dimension the size of Carnegie Hall.
An ASPRI unit clipped-on to your guitar will brighten the deadest room and turn your playing experience into an event. All that without having to modify your existing guitar in any way. And it gives new life to dead strings: think of it as your newest guitar tool. It's also easy to install and easy on the eyes.