Backbeat Books Publishes The Jazz Guitar Handbook
September 17, 2013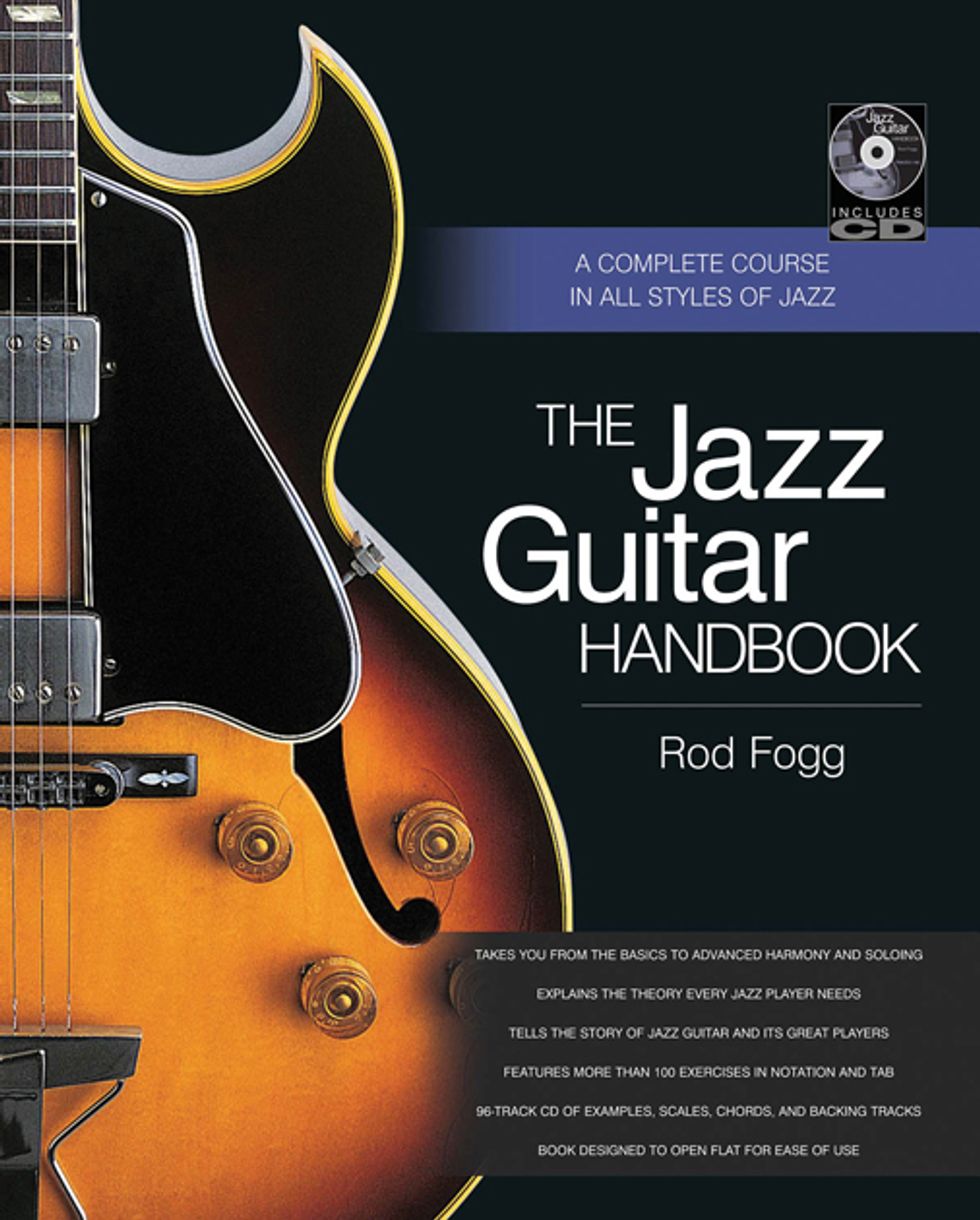 Montclair, NJ (September 17, 2013) -- The Jazz Guitar Handbook is a thorough step-by-step guide to mastering one of the most creative and challenging types of music on the guitar. Starting with simple blues-based riffs over basic chord sequences, the book leads the reader rapidly to advanced harmony and improvisation. Along the way it teaches all the scales, chords, and theory guitar players need to make their way in jazz. The Jazz Guitar Handbook covers a wide range of styles, including jazzy blues, swing, bebop, modal, jazz-funk, Gypsy, and more.
Highlights:
An illustrated history of jazz guitars and guitarists
More than 100 exercises and musical examples in notation and tab
All the essential scales and chords
The fundamentals of modern jazz harmony and improvisation
Advice on choosing a guitar for jazz
A 96-track CD of exercises, scales, chords, and backing tracks
Easy to use and useful for players at various levels, this volume is a must-have reference for players looking to expand their jazz skill set. "I would recommend this to any jazz guitar teacher looking for a book to use with serious students, it will provide both an excellent road map of sequential subject matter to cover, as well as a lot of the material that you would normally have to write by hand," says Doug Perkins of the Jazz Guitar Society.
For more information:
Backbeat Books