Stompboxtober 4: SolidGoldFx
October 6, 2013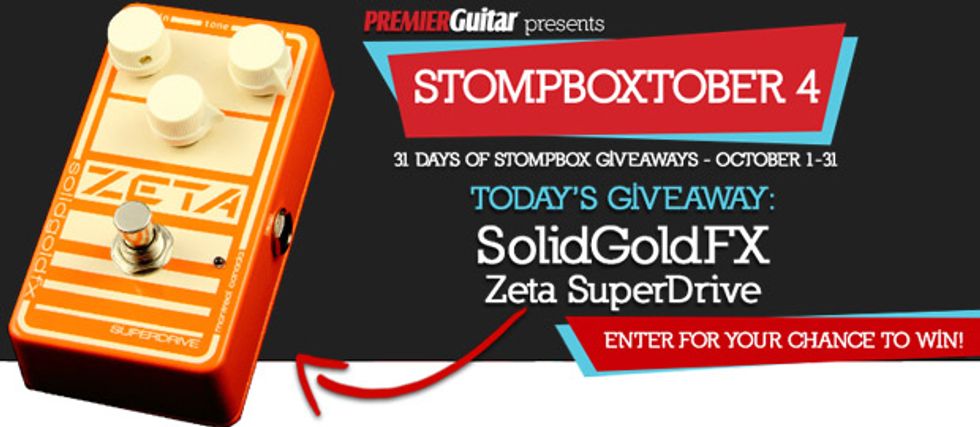 CLICK HERE TO ENTER.

Enter for your chance to win the SolidGold FX Superdrive Zeta. Total retail value $165. Giveaway ends 12:00pm October 7, 2013. Open to all territories except where prohibited by law.

SolidGold FX Superdrive Zeta

The Zeta is a fine tuned variation of our classic SuperDrive platform. Stripped down with an uncomplicated no frills interface, the Zeta offers everything from light overdrive to warm, medium bodied saturation. The Zeta's low gain tuning has its own distinct "greasy" character and just the right amount of snarl. Its tailored mid-range presence and a focused tone sweep deliver a sound that is sweet throughout. In addition to these features, the Zeta also has Jfet based preamp that offers a hint of sag and subtle compression that giving it just the right amount of push-pull feel. If you are looking for a dynamic drive with a distinct character, plug in to the SuperDrive Zeta!