Stompboxtober 4: Maxon
October 15, 2013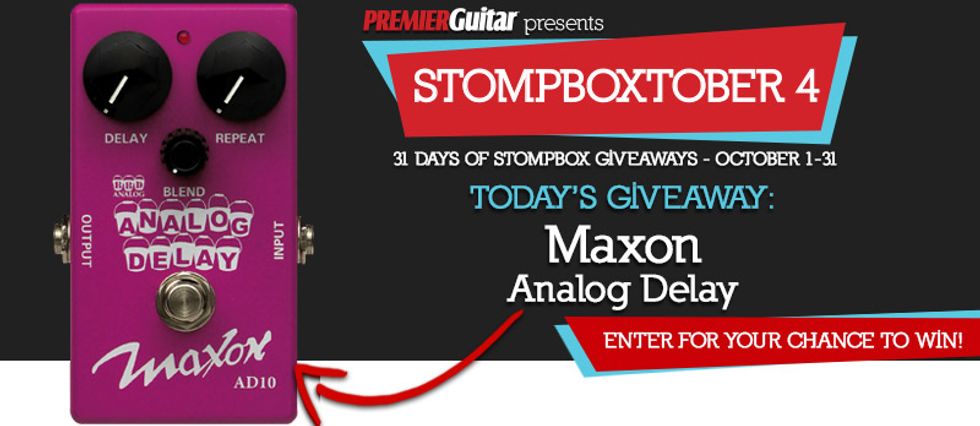 CLICK HERE TO ENTER.

Enter for your chance to win the Maxon/Godlyke AD10 Analog Delay. Street price: $249. Giveaway ends October 16, 2013. Open to all territories except where prohibited by law.

Maxon AD10 Analog Delay

Housed in Maxon's new "Compact Series" enclosure, the AD10 offers 600 milliseconds of pure analog delay with a warm yet powerful delay tone.
The AD10 features Maxon's proprietary low-noise circuit with minimal distortion on delay repeats. Short delay settings create rich, natural reverb effects while longer settings offer a clear and brilliant delay sound. Higher feedback settings yield selfoscillation and runaway, "spaceship" delay effects.
The AD10 can be used in combination with other effects or in an FX loop. It features Buffered Bypass Switching to drive long cable lengths with no tone degradation.