Stompboxtober 4: Analog Man
October 24, 2013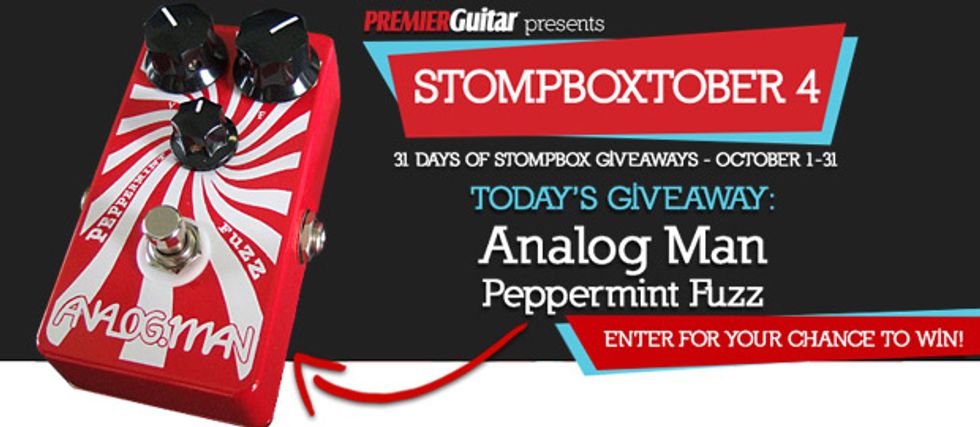 CLICK HERE TO ENTER.

Enter for your chance to win a Peppermint Fuzz from Analog Man! Total retail value: $195. Giveaway ends October 25, 2013. Open to all territories except where prohibited by law.

Peppermint Fuzz

The Analog Man Peppermint Fuzz ($195) is a gnarly '60s style germanium fuzz. While it can get some normal Fuzzface type sounds, it's designed for more extreme fuzz tones like the Maestro Fuzz Tone, Mosrite Fuzz Rite, Jordan Bosstone, Kay fuzz, etc. The Peppermint fuzz can get very bright and hard or less bright and fizzy. Optional on/off fuzz pot to save the battery when used on a pedalboard. Lots of fun!