PG Giveaways: EBS UniChorus & Billy Sheehan Signature Drive
October 8, 2013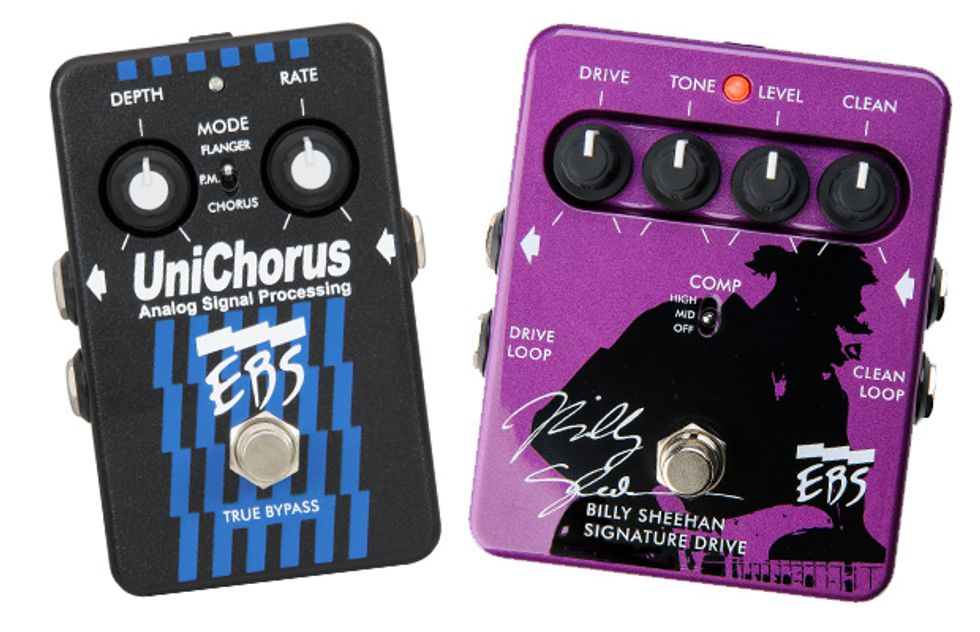 CLICK HERE TO ENTER.


Enter for your chance to win the an EBS UniChorus & Billy Sheehan Signature Drive. Giveaway ends October 15, 2013. Open to all territories except where prohibited by law.

EBS UniChorus
With the EBS UniChorus you can choose between low noise studio quality Chorus, Flange and Pitch Modulation effects. Click here to hear examples.

Billy Sheehan Signature Drive:
The Billy Sheehan Signature Drive pedal is developed by EBS in close co-operation with Billy himself. It is based on the concept of mixing together a clean signal with a distorted to be able to preserve low frequencies and find balance between distortion and definition.