El Musico Loco Announces Two Versions of Wee Beaver Fuzz
October 28, 2013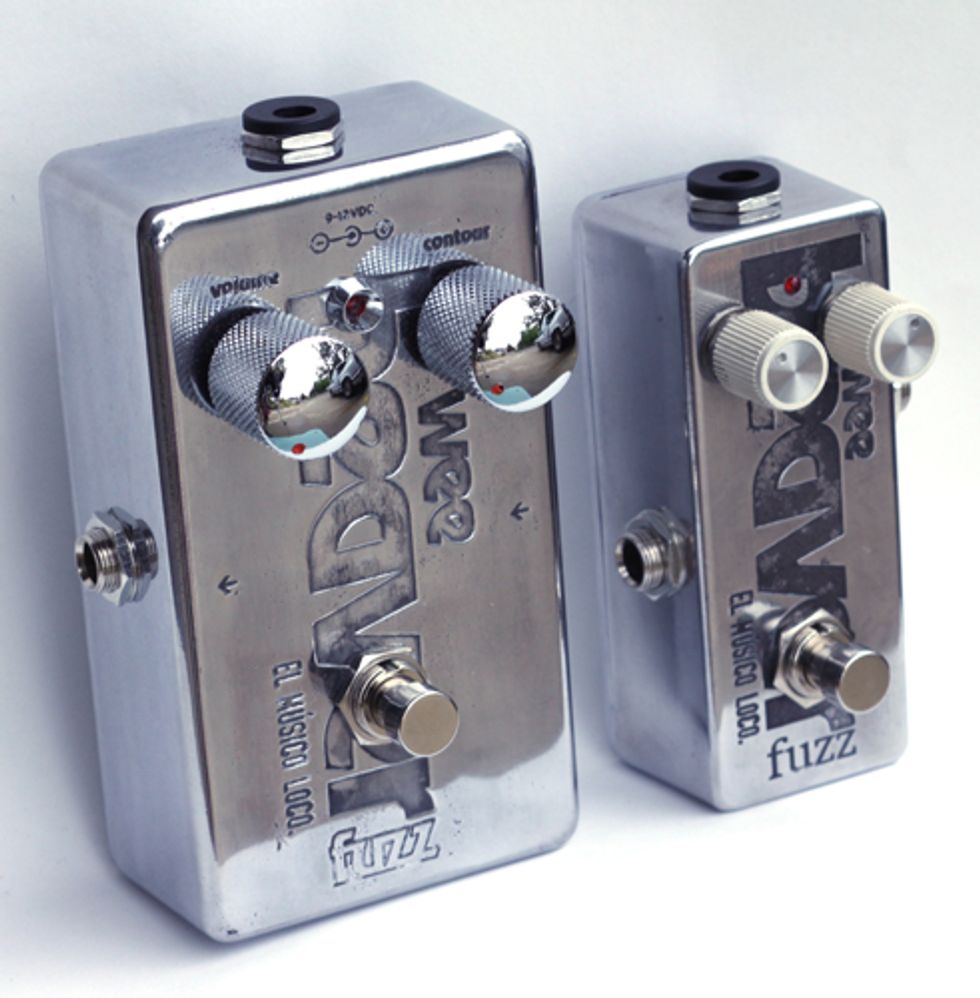 Redding, CA (October 28, 2013) -- An outlier in the industry, El Músico Loco is creating a new ripple in the ocean of distortion with the launch of the Wee Beaver – a hand-crafted analog fuzz pedal. Made one at a time, the Wee Beaver delivers myriad tones generated by its unique contour circuit resulting in a versatile and sonic sound, housed in a polished, acid etched enclosure.
The new high-output pedal is available in two size configurations: a mini-footprint version for use on a pedalboard with an external power supply; and a larger version that can house a 9-volt battery.
In both versions, the Wee Beaver's explosive, full-on fuzz is on tap all the time -- so the guitarist can tame down and vary the ferocity by using the guitar's volume. Brilliant touch control is found throughout the guitar volume settings, and with the guitar's tone control rolled off octaves abound on the upper registers.
The pedal also features a unique tone contour section. The tone starts off in the region of ZZ Top, fat and bluesy, backing off on the guitars volume mellows the whole thing. Up the dial and the fuzz starts to open out but still maintains clarity so that nothing is lost in the usual fuzz mud! With the dial at midway the treble is unexpectedly full, the fuzz is fizzy – seemingly a maximum setting. But turn the dial a bit further and this little Beaver pops its dam and starts swimming down river. A midrange nasal growl comes back in as the highs tighten up which works well with both humbuckers and single coils. It might be wee but this fuzz is huge.
Wee Beaver Features:
Two control knobs: Volume and Contour
Using external power supplies, can run at up to 12 volts for an even hairier Beaver
Hand-crafted from start to finish with parts sonically ear selected
Battery & non-battery options - choose between mini or mid-sized cases
Beautiful, polished and hand crafted cases
Mark Arm from Mudhoney says, "The Wee Beaver sounds best with my set up with the contour just below 9 o'clock."
Retail price for both versions of the Wee Beaver models is $149.
For more information:
El Musico Loco