TSVG Introduces Dying Batt Fuzz
November 1, 2013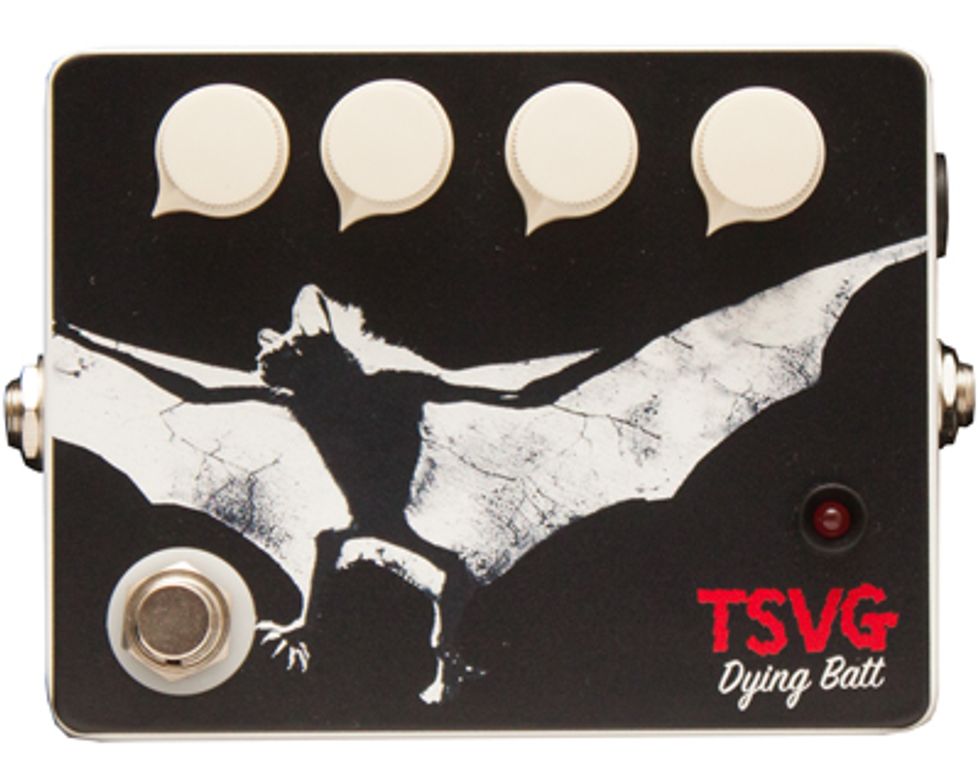 Philadelphia, PA (October 31, 2013) -- Adding to the company's well-established line of fuzz pedals, TSVG has unveiled the new Dying Batt Fuzz.
Offering a raunchy, full-bodied germanium fuzz tone at full 9v, back off the voltage regulator and you're in for a surprise. Different combinations between the voltage regulator and tone blend are what make the Dying Batt special. Watch it spit, sputter, and decay as you starve power to the circuit.
The release of the Dying Batt follows a fantastic unveiling at Summer NAMM 2013. Dial back the voltage regulator and sputter out of control. Roll it up and surround yourself in overwhelmingly thick "wall of sound" fuzz.
Specs:
AC128 GE transistors, Mullard "Tropical Fish" capacitors, IRC resistors
Independent Volume, Voltage Regulator, Gain, and Blend controls
Top quality hardware: Alpha pots, Switchcraft jacks, cloth covered wire
True bypass switching
Suggested retail price for the Dying Batt is $170.
Watch the company's video demo:

For more information:
TSVG