PG Giveaways: Mooer Ensemble King Chorus
November 2, 2013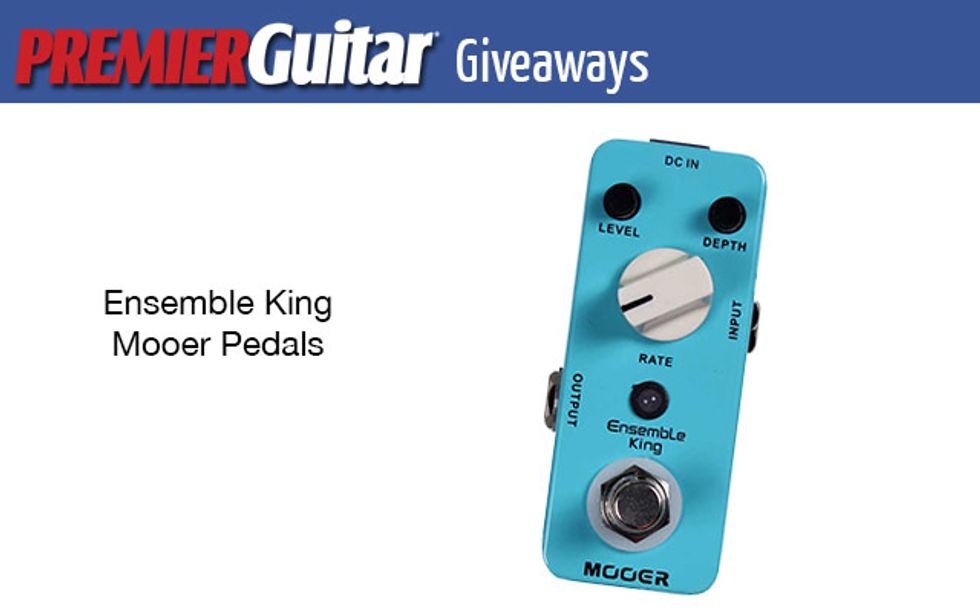 CLICK HERE TO ENTER.


Enter for your chance to win an Ensemble King Analog Chorus from Mooer Pedals!. Total retail value $99. Giveaway ends November 8, 2013. Open to all territories except where prohibited by law.
The Mooer Audio Ensemble King is one of the most popular Mooer micro effects pedals. It has a pure analog chorus sound and is housed in an exquisitely small full metal shell. It has true bypass, sounds great and begs to be used. The level, depth and speed of the chorus sound is easily adjusted and the True Bypass footswitch allows the player to easily switch between the effects and bypass status. The pedal measures approximately 1.5" x 3.5" - any rig has room for a Mooer micro pedal!
MSRP: $99