PG Giveaways: Celestial Effects Cancer Wah The Fuzz
November 5, 2013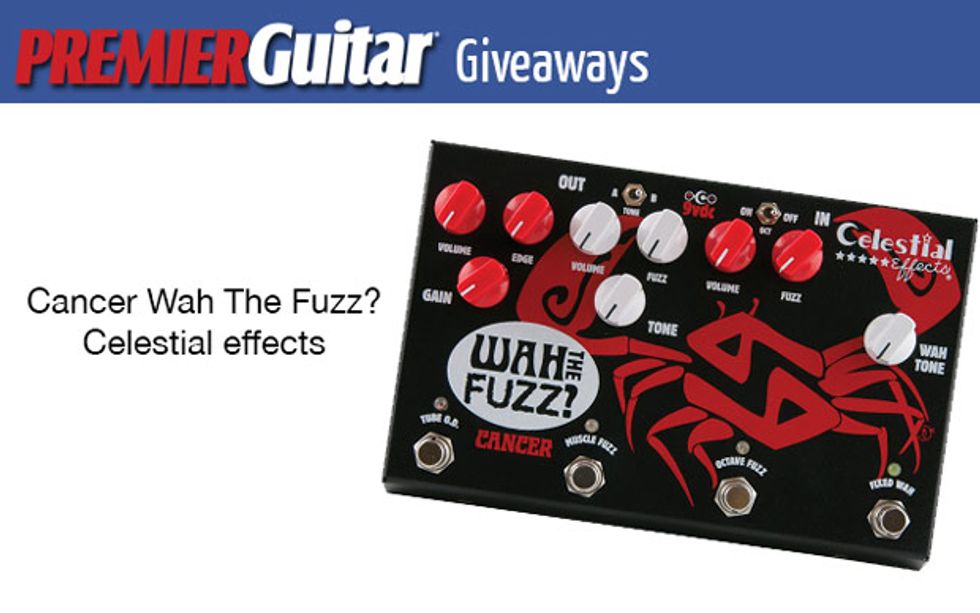 CLICK HERE TO ENTER.

Enter for your chance to win the Cancer Wah The Fuzz? from Celestial Effects. Street Price:$469.00 . Giveaway ends November 12, 2013. Open to all territories except where prohibited by law.

The Celestial Effects Cancer Wah the Fuzz? pedal features four individual effects packaged neatly into one enclosure. Each effect can be used individually of in conjunction with each other or other external pedals. It's like a pre-wired mini pedal board with a fixed signal path internally.
Click here for more information about this pedal.