Eastman Guitars Introduces Schertler JAM150 Amp
November 6, 2013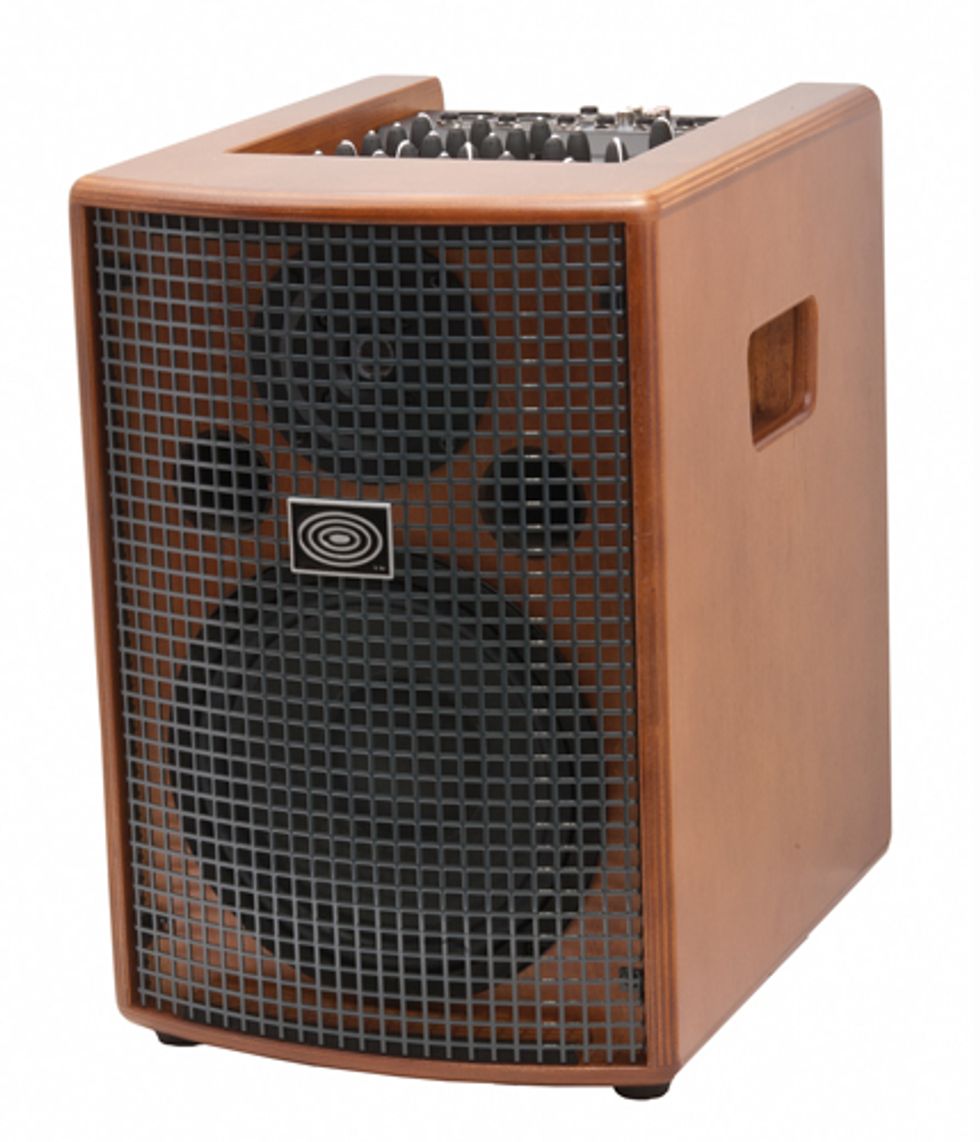 Pomona, CA (November 6, 2013) -- The long awaited arrival of the Schertler JAM150 amplifier has finally hit stores in the U.S.! Officially unveiled during Summer NAMM in Nashville earlier this year, the JAM150 uses some of the finest electrical components and drivers available today. One of the high-performance market leaders in Europe, the Schertler JAM150 ($1249.99) is a classic, hand built, all-wood stained 150-watt bi-amp with an 8" woofer and 1" dome tweeter offering pro-audio sound in a rugged road worthy package.
Designed in Switzerland and hand made in Italy, this impressive amp features a 150 Watt bi-amp design built using some of the finest electrical components and drivers coming out of Italy today. Anything built from individual components is only as good as its weakest component, so using cheaper components is not an option - better parts make a better amp.
The onboard mixer enables the use of several instruments simultaneously depending on the needs of the musician. The JAM150 features four channels. Three channels are designed to enable the simultaneous connection of several instruments, each with a 3-band EQ offering flexibility in shaping the tone to suit the instrument and room. Two of these channels feature XLR inputs with phantom power. In addition it features a fourth channel, with a 2-band EQ, designed for unbalanced line inputs with RCA connectors for connecting devices with high output signal such as iPods, computers or keyboards. In addition the JAM150 features four onboard Alesis digital effects, three reverbs and one delay. There is a separate send/return effects loop, for connecting your own devices and it features several output options including a pro quality XLR DI.
The compact 8" woofers have been hand selected to provide a low system resonance for accurate low end reproduction, coupled with larger magnets to provide the focused high quality sound players are looking for when they need to accurately reproduce the sound of their acoustic instruments. The result is a sound that is warm and natural, with the ability to double with vocal microphones as well, making it the ultimate small PA. (Dimensions: 10.6 x 14.17 x 15.74 inch – 28.66 lbs.)
For more information:
Schertler