Eastman Guitars Introduces the Schertler Magnetico AG6 Acoustic Pickup
November 8, 2013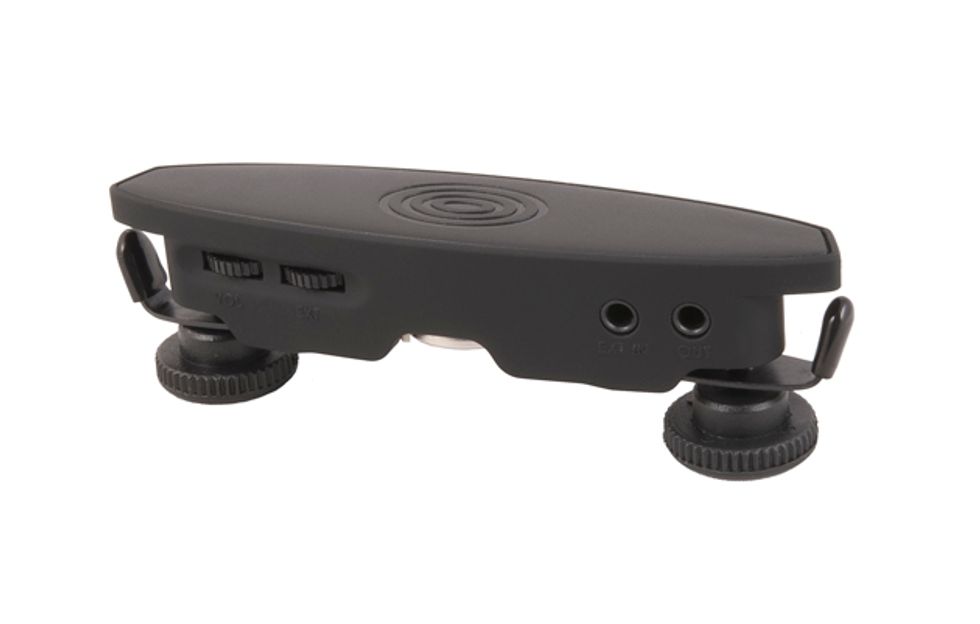 Pomona, CA (November 8, 2013) -- Eastman Guitars is proud to present the latest technological advance in acoustic guitar electronics, the Schertler Magnetico AG6 acoustic soundhole pickup. Designed and built in Switzerland, the Magnetico AG6 is unlike any single-coil or humbucker on the market. With an innovative design producing a more natural sound and light-weight construction, the Schertler Magnetico AG6 is a revolutionary, high performance pickup delivering the absolute purity of sound.
The AG6 features active multi-coil technology, with six separated coils and magnets with one preamp each. Low impedance electronics with no integrated circuits make this a pure class A preamp. Conducting its signal over a musical waveform's entire cycle, the AG6 is smooth, continuous, perfectly analog, and follows musical notation precisely to the original sound.
The AG6 design simply produces a more natural sound with a very flat frequency response; from 0 to 40Khz with 0dB fluctuation, it is the purest form of amplification.
Featuring an all-new lightweight construction, the AG6 outperforms every soundhole pickup currently on the market.
Designed to fit inside the acoustic guitar soundhole, the AG6 is equipped with a volume control and has an external input (with separate volume control) for connecting a second pickup, allowing sound from both pickups to be blended seamlessly creating just the right sound for any type of performance or recording.
The Schertler Magnetico AG6 Installs easily with either an internal cable and jack or an optional external cable.
For more information:
Schertler