Rig Rundown: Jeff Beck
November 13, 2013
Before hitting the stage at the Riverside Theater in Milwaukee, Wisconsin, guitar god Jeff Beck allowed his tech Mike Peters to show the Premier Guitar video team around the rig he used for a string of dates with Beach Boy Brian Wilson.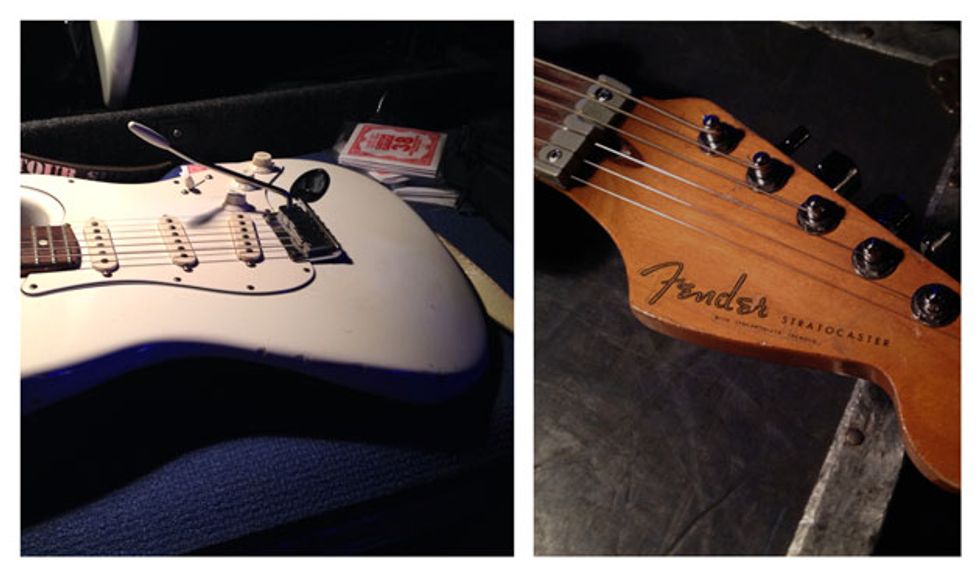 Guitars
Beck took four very similar Fender Stratocasters with him for this short tour—two in standard tuning, and one in Eb. His main axe remains the 1993 Custom Shop Strat that he usually favors for anything other than rockabilly fare. Its bridge- and middle-position pickups were custom-wound by John Suhr during his tenure at the Fender Custom Shop, and both are wired to the guitar's lowermost tone knob. Because of Beck's propensity for extremely nuanced vibrato-bar work, each guitar is set up with quite a bit of forward pull on the bridge—there's a gap of 3/16"–1/4" between the back of the bridge and the guitar's body. Peters says the former Yardbird prefers this noninvasive approach over having a cavity routed behind the bridge. The neck has been refretted with Dunlop 6150 wire, though Peters says he filed it down because Beck likes the feel of lower, flatter wire. There's more to the guitars, of course—PG fans asked us on Facebook to find out about Beck's string gauges, nut preferences, potentiometer values, and trem-spring placement, and more—and it's all in the video!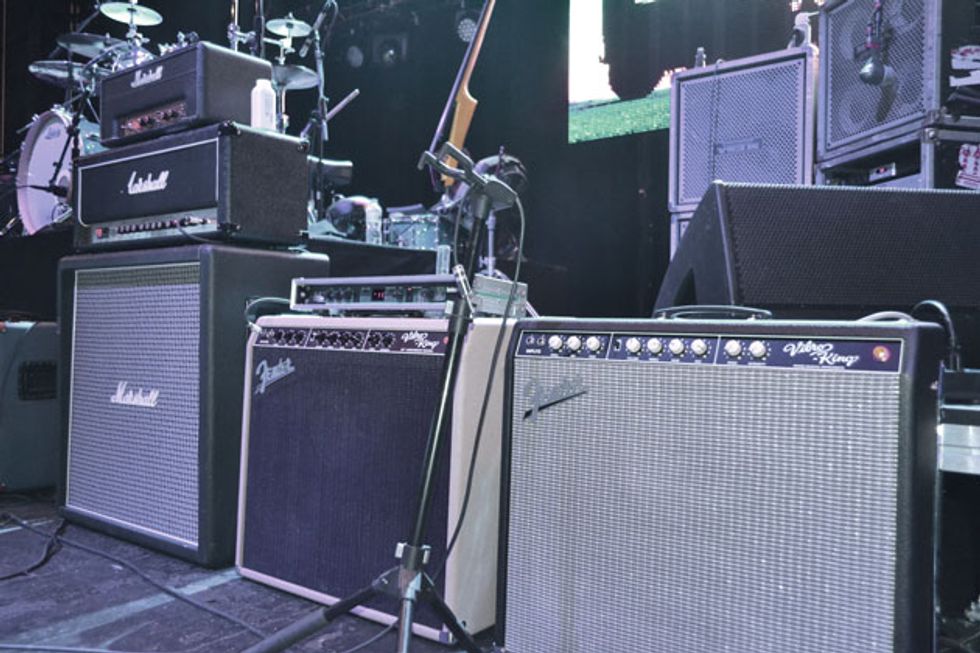 Amps
Beck has long been known for employing a Marshall DSL100H onstage, but Peters says his boss used a Fender Vibro-King 3x10 combo for about 65-70 percent of the tunes he played with Brian Wilson. Beck employed the Ultra Gain portion of the DSL (at half power)—either soloed or blended with the Vibro-King—for the rest of the material, and he routed it into a Marshall 1960B straight-front cab. His backup for British tones was a 20-watt, handwired Marshall 2061X, which had all four knobs at maximum.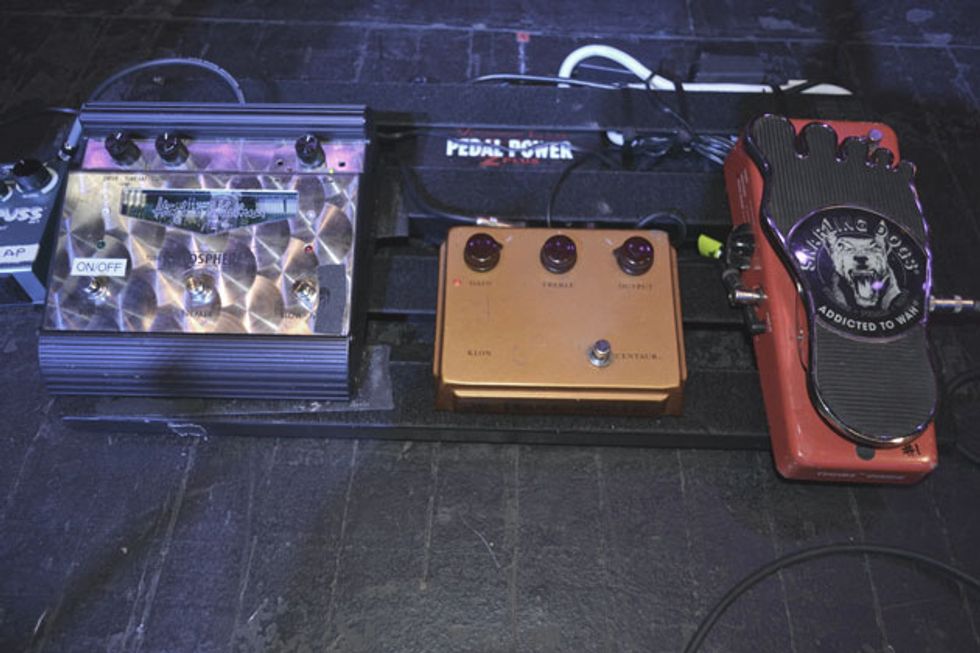 Effects
Known for getting most of his otherworldly tones from his hands, Beck used a fairly sparse pedal setup for the Brian Wilson dates. His main pedalboard had a Snarling Dogs Super Bawl Whine-O wah, a Klon Centaur, and a Hughes & Kettner Rotosphere, but off to the side he keeps a Way Huge Aqua-Puss (for slapback echo on "How High the Moon"), an MXR Carbon Copy (for more subtle ambience), and a Lehle Little Dual A/B/Y amp selector within foot's reach. He also ran a Lexicon Reflex rack unit in the Vibro-King's effects loop, including for a subtle, long-tailed reverb on "Danny Boy."