Hal Leonard to Publish "The History of Marshall: The First Fifty Years"
December 11, 2013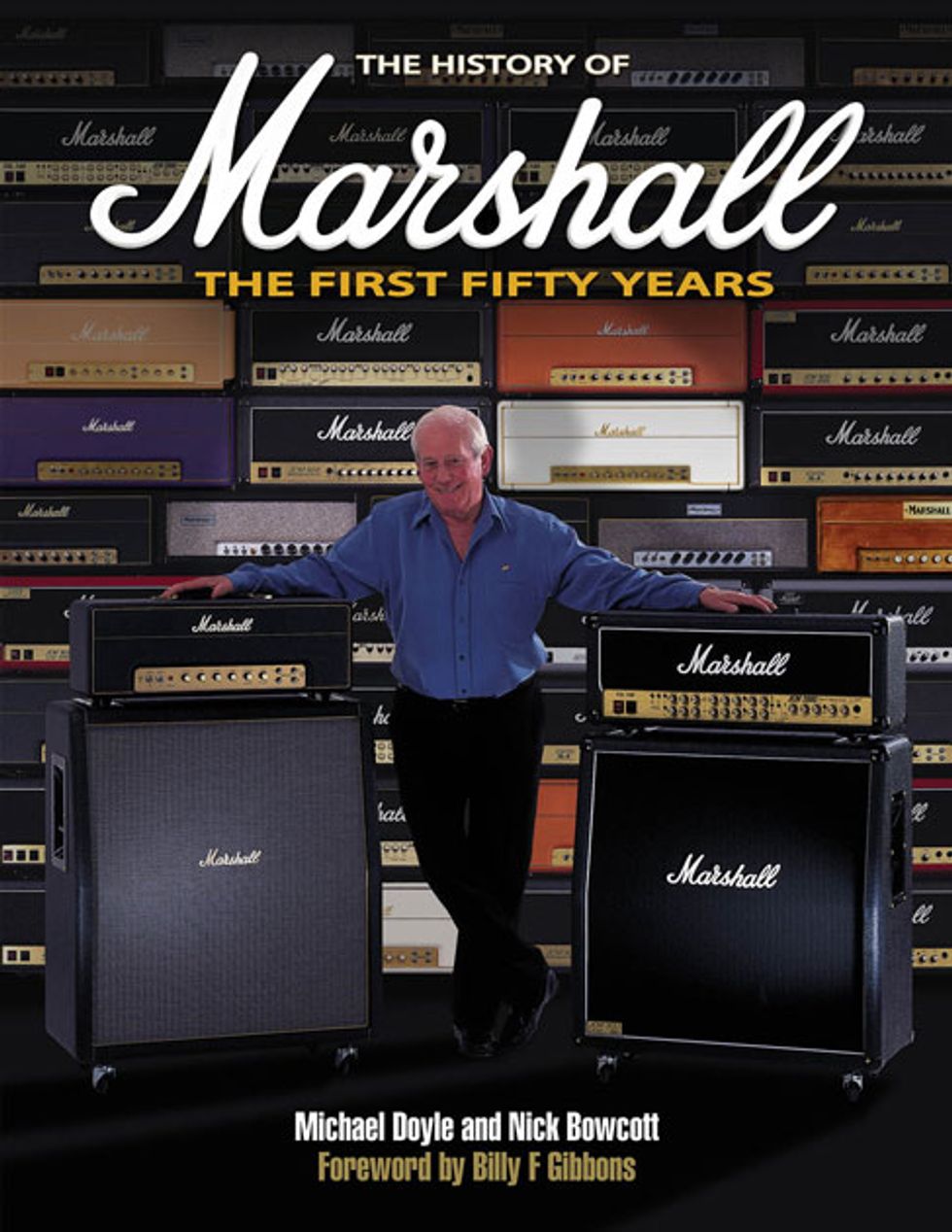 Montclair, NJ (December 11, 2013) -- Twenty years after Michael Doyle's last Marshall book, The History Of Marshall, was published (1993), Hal Leonard now releases The First Fifty Years, an updated and revised edition with the additional insight and deep Marshall knowledge of co-author Nick Bowcott.
From its humble origins in the back of a small music store in London, Marshall Amplification grew to become the gear company that has defined the sound of rock for generations of guitarists. The History of Marshall: The First Fifty Years tells the story of Jim Marshall's remarkable life and documents the many innovations of Marshall amplifiers, from the famous "stack" to the most current offerings.
This full color illustrated volume is tremendously expanded, bringing the history of the company and its products up to date, including more than twice as many chapters as the last edition and hundreds more images of rare amplifiers and historical documents. Featuring coverage of Marshall's 2012 fiftieth-anniversary year, history of Marshall's factory locations, and detailed specs on Marshall's products, including limited-edition gear, and peppered with reflections from technicians and artists in the extended Marshall family, this is a definite account of one of the foremost manufacturers of musical amplification equipment in the world. The History of Marshall: The First Fifty Years is absolutely essential reading for musicians, technicians, and collectors alike.
For more information:
Hal Leonard