Zexcoil Releases Underwound Series of Pickups
December 18, 2013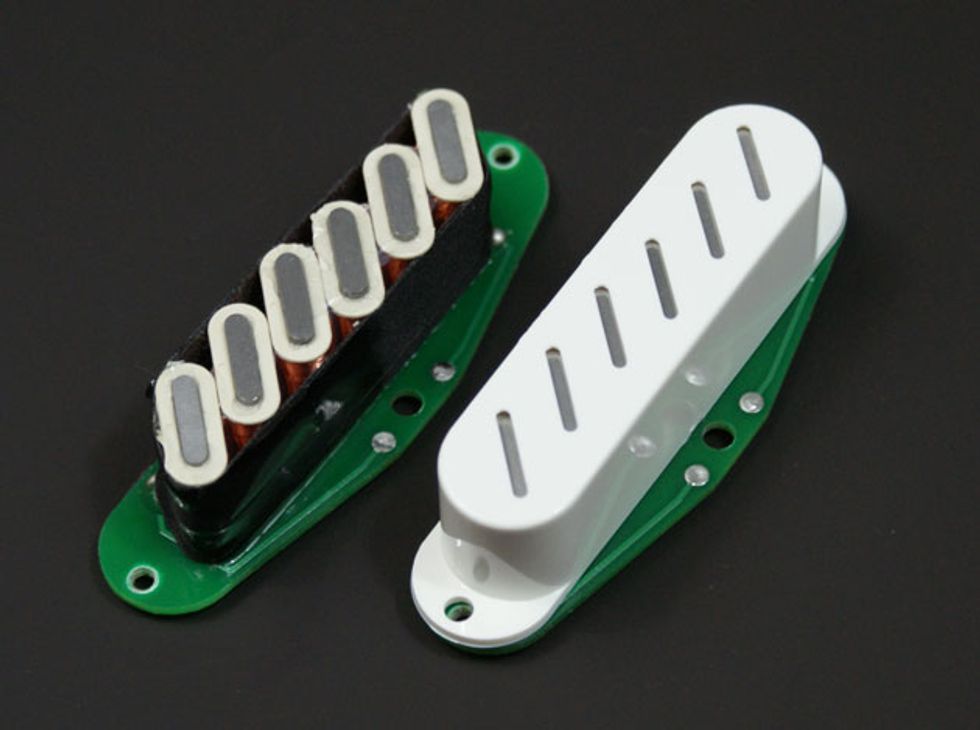 Newark, DE (December 18, 2013) -- Adding to the company's outstanding line of patented, noise-free, one coil per string S and T-style pickups, Lawing Musical Products is proud to introduce the Underwound Series. The Underwound Series of pickups are designed to be more compatible with the conventional 250k control potentiometers found in most standard S-Style guitars.
Zexcoil Underwound pickups utilize the same patented Tone Tuning Technology™ as our Vintage, Fat and Bucker lines to deliver the full range of vintage S-Style and humbucker tones. Zexcoil pickups are also now shipping with interchangeable covers, allowing customers to change colors as well as get a better look under the hood at our novel design. Benefits of the most unique pickup platform to come along in decades include:
Pure, noise-free tone from the most efficient hum-cancelling design available
No dummy coils or excessive shielding
A full range of tonal options using our patented Tone Tuning Technology
Negligible string pull, yielding improved sustain and no wolf-tones
Excellent response with string bending
All Zexcoil pickups are designed and built in our Delaware facility and are available direct from Lawing Musical Products, with individual pickups starting at the introductory price of $99 and S-style sets at $285.
For more information:
Zexcoil