Lovepedal Introduces the Bonetender Fuzz
January 8, 2014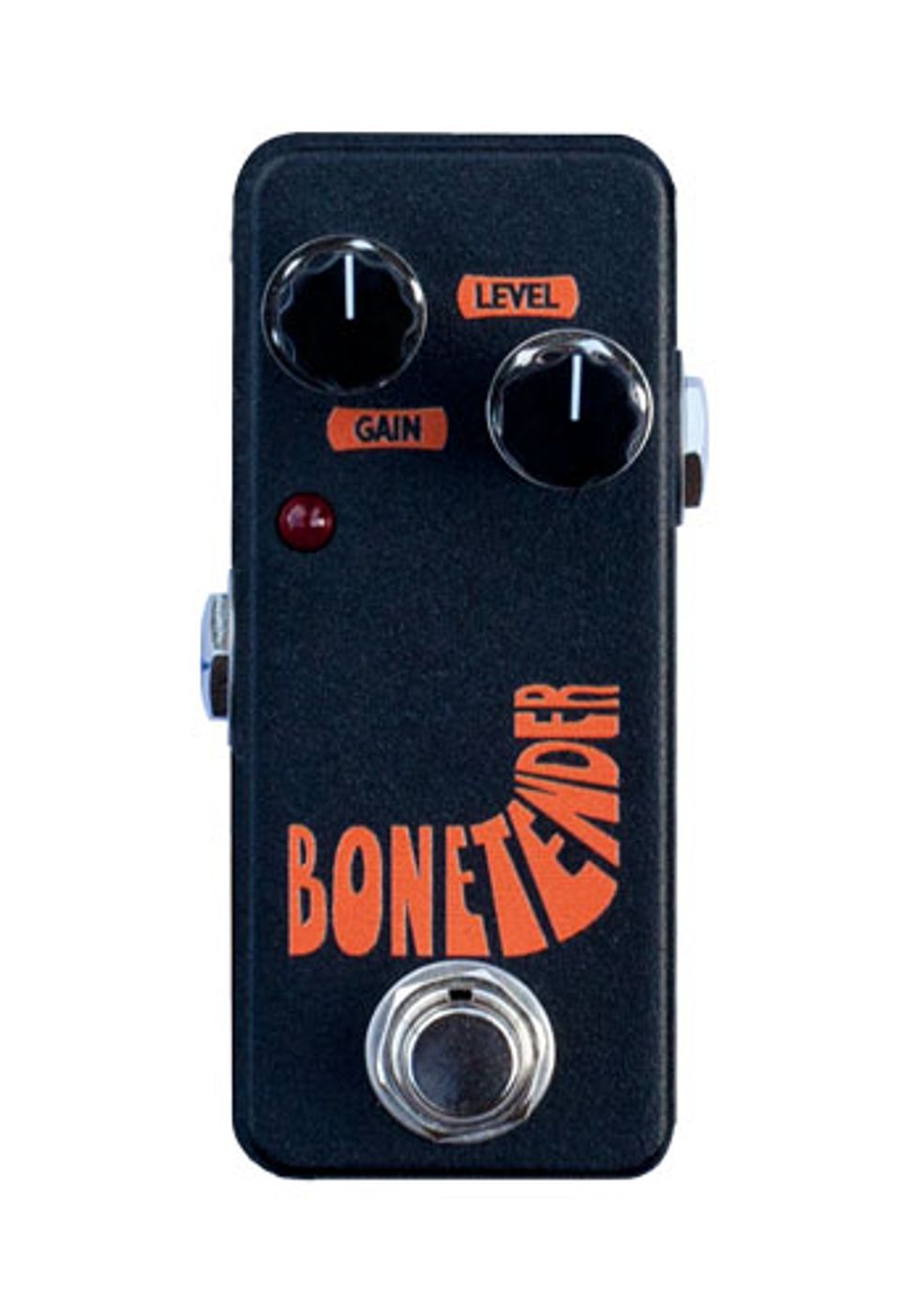 White Lake, MI (January 8, 2014) -- Pursuing a refreshing less-is-more approach, Lovepedal has unleashed the Bonetender fuzz, the company's newest mini-enclosure pedal.
Brandishing two knobs and a pugnacious attitude, the Bonetender is Lovepedal's take on the classic 3-transistor fuzz circuit that helped define the 1960s British invasion sound (think: Jeff Beck, Mick Ronson and Jimmy Page).
Although it sports just two knobs, this little monster offers a ton of sonic versatility. The Bonetender's tones range from mildly woolly to a soaring tidal wave of sustain…and everything in between.
With the gain knob set at around 9 o'clock, you get a creamy, broken up, Blackface Bassman. Set the gain at 1 o'clock and you're playing Suffragette City. With gain maxed out, you're in muff-a-licious territory – you practically need an hourglass to time how long it takes for the sustain to finally stop!
The Bonetender also stacks and plays very well with other overdrives and various dirt boxes. It goes especially well with a Lovepedal OD 11 after it.
Specs:
Two knobs to control Level and Gain
A real-estate saving, pedalboard-friendly mini-enclosure
Hand-built in the USA with love and care
True bypass on/off switch
9-volt standard DC input
The Bonetender carries a suggested retail price of $159.95.
For more information:
Lovepedal