Logidy Unveils the EPSi Convolution Reverb Stompbox
January 15, 2014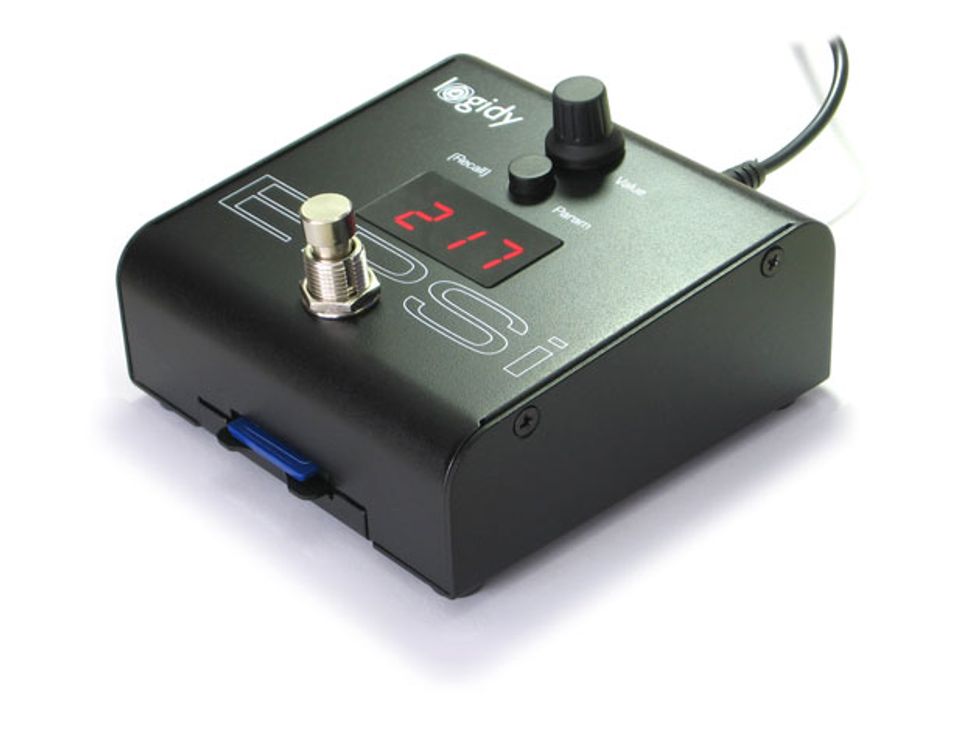 Columbia, MO (January 15, 2014) -- The EPSi crams the accuracy and flexibility of convolution reverb into an affordable and space conscious stompbox. Once reserved to the high end studio environment and more recently to CPU-hungry native processing, the excellent sounds of convolution reverb now come to the performing musician's pedal board in a rugged pedal.
The EPSi uses an SD card slot to recall impulse responses and ships with an SD card pre-loaded with 114 sounds. More sounds can be easily added.
Specs:
Large 6 second convolution window allows for anything but infinite sounds
Ultra realistic spring reverb, plate reverb and acoustic space sounds
Never-heard-before special FX sounds
Switchable zero latency analog dry path with high impendence input
Settable all-important decay time and wet level
Supports impulse responses in standard WAV format for easy expansion
At a suggested retail price of $299.95, the EPSi can be purchased now from logidy.com at an introductory price of $199.95.
Watch the company's video demo:

For more information:
Logidy