Option 5 Introduces the Destination Thump and Destination Motorvation Pedals
January 16, 2014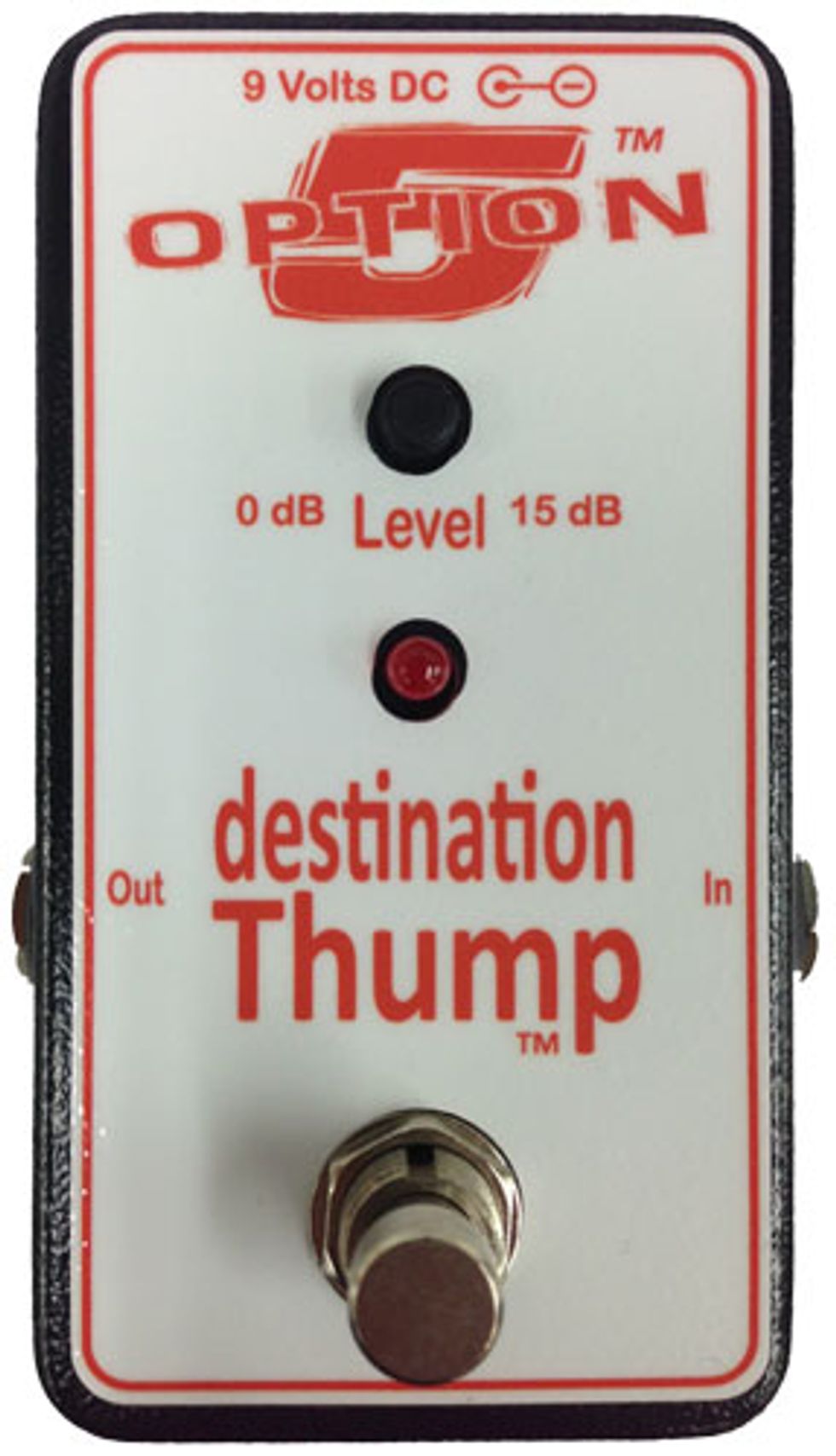 Mishawaka, IN (January 16, 2014) -- Option 5's pedal line-up is increasing in size AND now including our beloved friend: the bass player. This pedal can be thought of as the bigger brother to our destination Bump pedal for guitar even though it is not larger in size. The Destination Thump was added because we had bass players buying our original destination Bump pedal with a low frequency mod. Now it is available on its own!
The Destination Thump has an extended lower frequency range to accommodate 5 string bass guitar but touts all the features of the destination Bump. The 0 to 15 dB of clean boost is controlled via one small knob that is meant to not be bumped by a foot during a gig.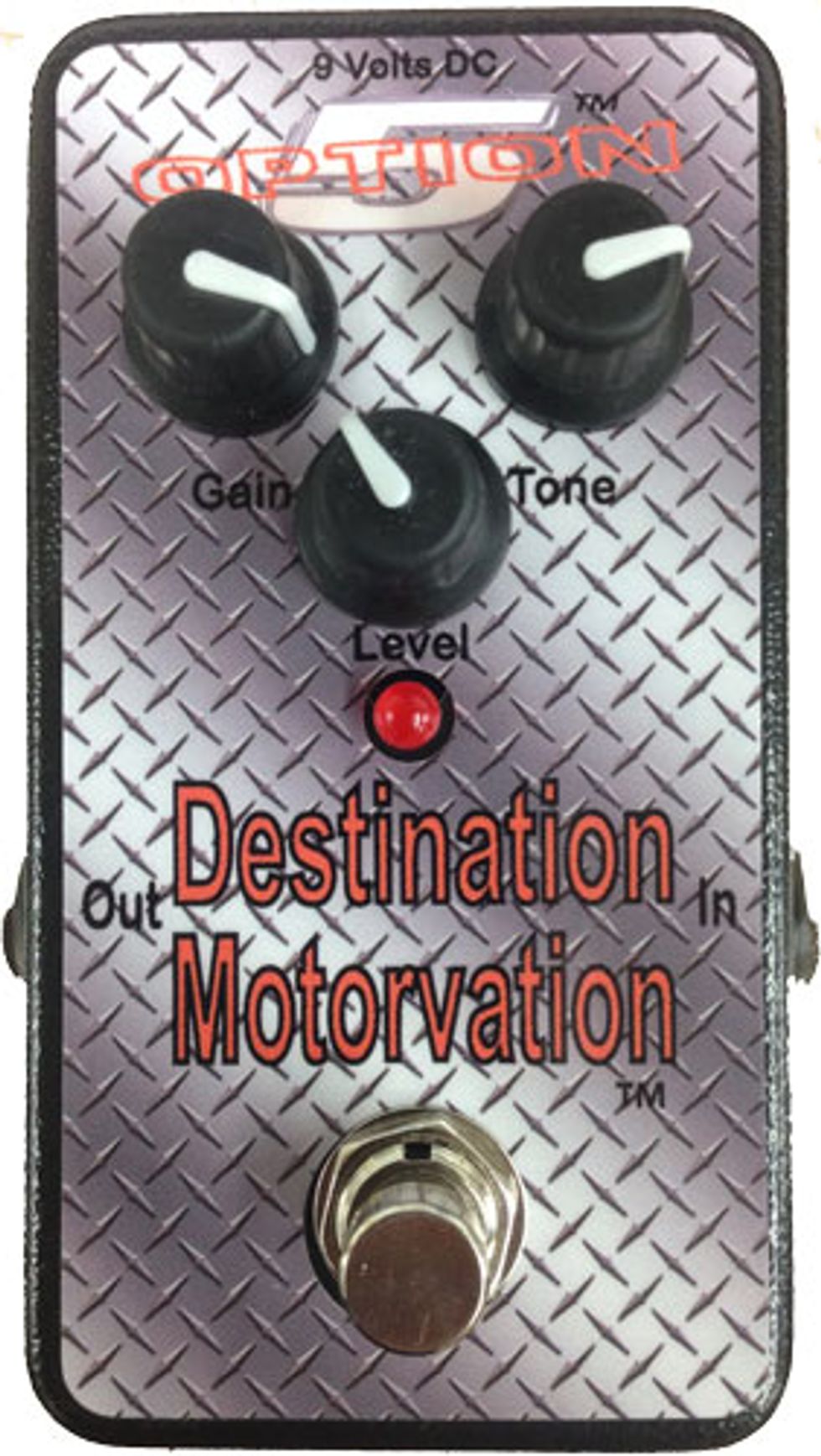 Another REALLY long awaited addition to Option 5's pedal line-up is finally here (Jay designed this one back in 1997). The pedal is compact and has simple controls: Gain, Level and Tone.
The Destination Motorvation was born out of love for classic recorded sounds heard on songs like, "Are You Gonna Go My Way?" or "Born To Be Wild" and "China Grove". The pedal is designed to deliver a grinding, motor-like churning distortion sound that is useful for far more than just recreating the tones from the above songs. It is great for your own inspiring tones and works well with both single coils and humbuckers.
For more information:
Option 5