Lâg Guitars Releases Dark Series and Occitania Nylon String Series
January 23, 2014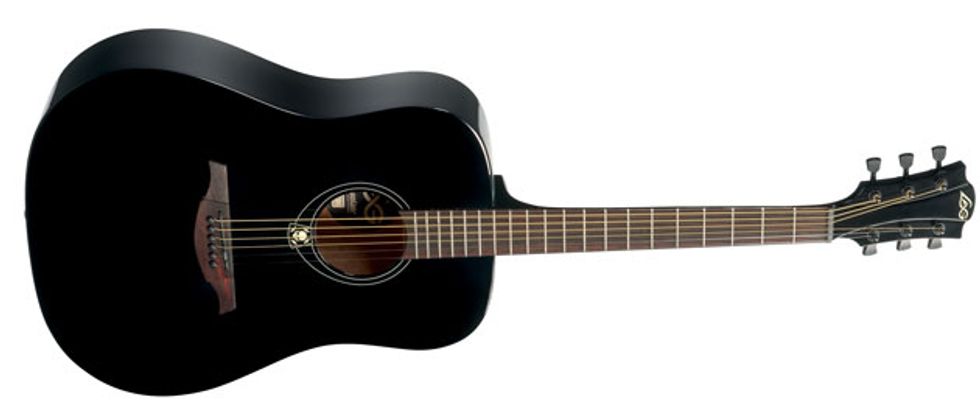 Anaheim, CA (January 23, 2014) -- — Lâg Guitars launches the limited edition Dark Series of acoustic guitars in the U.S. This new series is part of Lâg's Tramontane line of acoustic and acoustic/electric guitars that feature fine woods and finishes, as well as proprietary preamp/pickup systems.
The series offers a sitka spruce top with a skull rosette and mahogany back and sides, adorned in an all-black, high gloss finish. A complementary mahogany neck with a French Satin black finish boasts fast action for electric players looking for a familiar feel.
Two models are available: Dreadnought and Dreadnought Cutaway Electric. Both feature Lâg's all-new DirectLâg Plus preamp that now includes an onboard tuner.
The Lâg Limited Edition Dark Series is available January 2014 with U.S. Street pricing ranging from $229.99 - $329.99.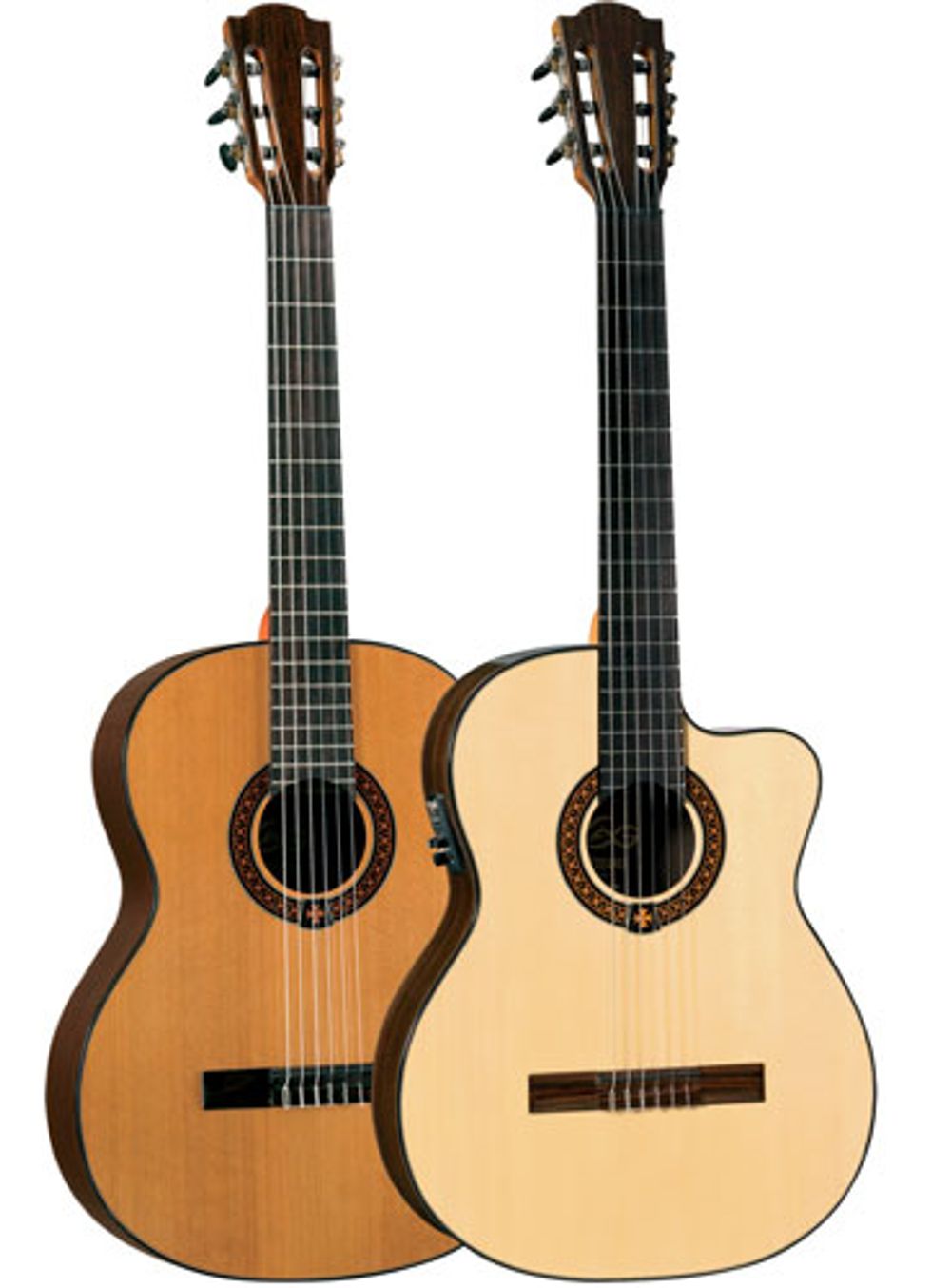 Lâg Guitars launches the Occitania range of classical nylon string guitars. The OC300 series models feature a Solid Red Cedar top, while the OC400 series models feature a Solid Englemann Spruce top. Both feature Rosewood back and sides. The streamlined OC66 series models feature a spruce top and Mahogany back and sides. Each series features a Mahogany neck finished in high gloss, with an Indonesian Rosewood fingerboard. The saddle and nut are made of black graphite. In keeping with Lag's attention to aesthetic detail, the guitars all feature radial edge binding, ornate chrome tuning machines with black tuning pegs, and a detailed rosette pattern.
True to classical guitar tradition, all models feature a 2" nut width. The classical body shape with fan bracing provides rich, warm tone, complemented by Savarez strings.
Both the OC300 and OC400 series offer models with an optional cutaway plus electronics. Occitania range guitars are outfitted with a StudioLâg Plus Nylon preamp featuring an onboard tuner, (OC300 & 400) or DirectLâg Plus Nylon preamp (OC66), providing the convenience of an acoustic/electric guitar, without sacrificing tonality.
The Lâg Occitania range is now available, with U.S. Street prices ranging from $199- $629.
For more information:
Lâg Guitars