PG Giveaways: Metal Pedals Rawhide
January 28, 2014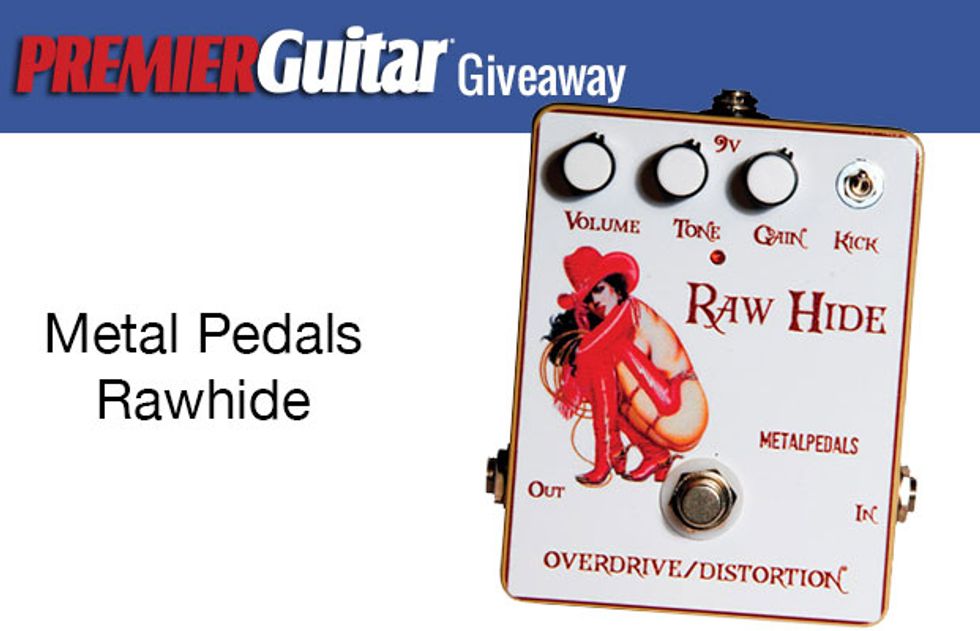 CLICK HERE TO ENTER.


Enter for your chance to win the Metal Pedals Raw Hide. Total retail value $175. Giveaway ends February 4, 2014. Open to all territories except where prohibited by law.

This pedal is designed for guitar pros who demand exceptional tone and articulate sound from rhythm/clean all the way to over-the-top solo time. Raw Hide is very responsive to volume control changes from the guitar and provides a tube-type range from clean, with sustain and depth, to harmonic loaded distortion with exceptional string and note definition, so nothing gets lost in the storm. Pick attack is sweet and works great with everything from hard attack-chunk rhythm to fast legato runs and arpeggios. Flip the "Kick" switch and the gain jumps up to 11. Raw Hide has a very open overdrive sound with a natural feel and the low noise circuitry makes it great for studio sessions. From country to crash and burn rock the Raw Hide is one of our most versatile pedals and, combined with a high quality reverb and /or delay, you can cover just about anything.