Lovepedal Announces Dover Drive
February 4, 2014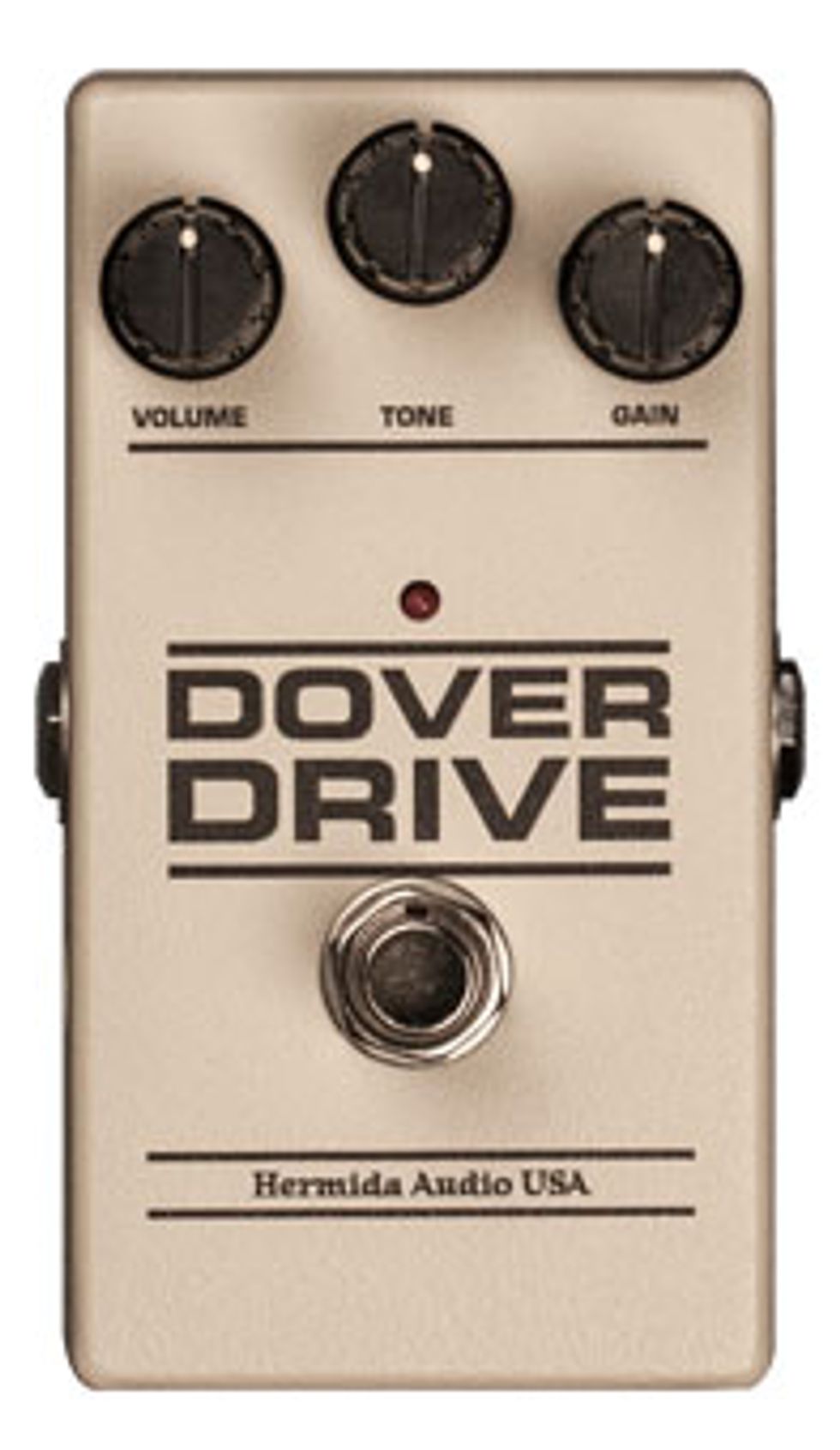 Detroit, MI (February 4, 2014) -- Lovepedal has announced the newest creation from its Hermida Audio division: the team's beautifully touch-sensitive dirt box, the Hermida Audio Dover Drive.
A perfect gentleman inside and out, the Dover Drive knows its role and stays in character, no matter the circumstance. It captures the gain and dynamics of an overdrive, combined with the sustain and smooth character of a fuzz. Hermida's take on the classic tube-driven overdrive box, paired with a vintage, gE voiced/si stabilized "2 knob" fuzz circuit that has defined the tones of Eric Johnson, Billy Gibbons and David Gilmour. Three knobs work in tandem to create a spectrum of tonal possibilities. The Dover Drive ranges from a fat blues rhythm to a smooth, soaring sustain.
With the gain knob set at around 9 o'clock, you get a swampy, southern-cooked, blues rhythm that's nails Tres Hombres. Set the gain at 1 o'clock and you're standing on the Cliffs of…well, you know. The gain all the way up and you're sustaining into euphoric, "Gilmourish" places ala: "Pulse".
Underneath the hood is a bias controlled trim pot that starves the signals output, giving you a more sputtery, dying battery sound.
Watch the company's video demo:

For more information:
Lovepedal