Ear to the Ground: Once and Future Band's "Brain"
May 19, 2014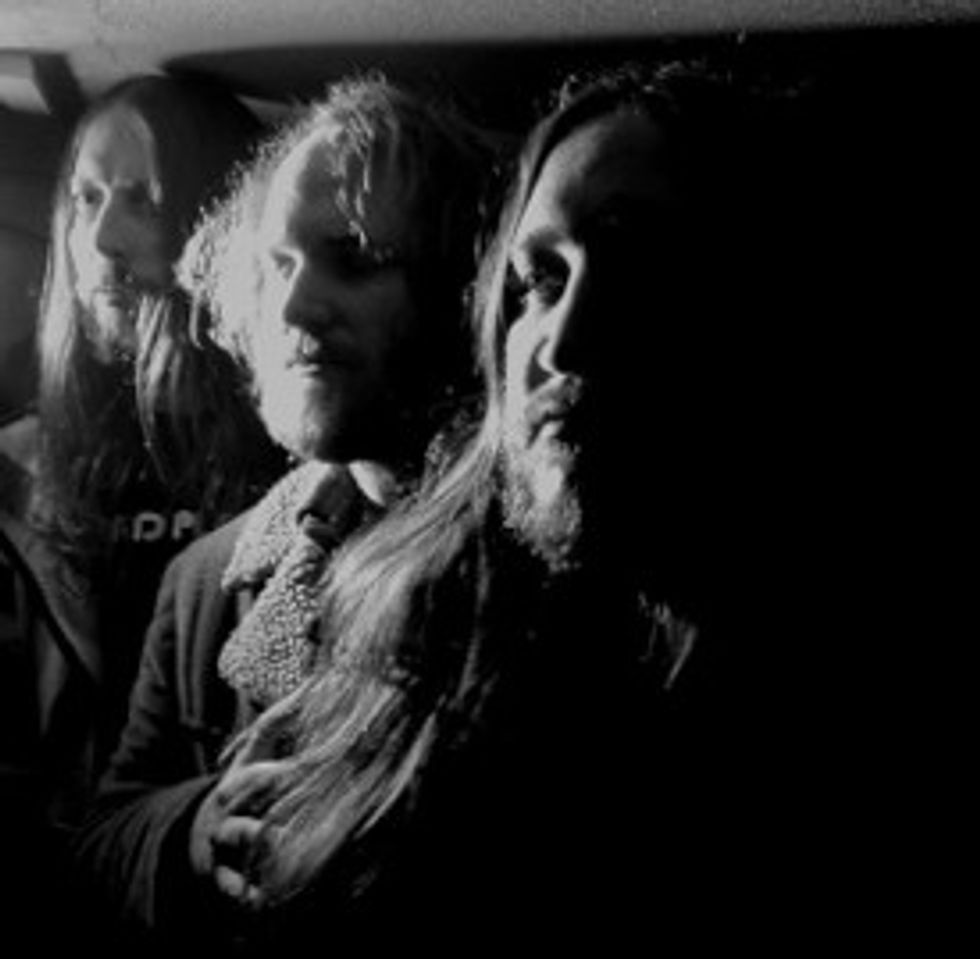 When most musicians refer to "The King," they're talking about Presley. When Once and Future Band does, you can bet they're talking about Crimson. But even if "prog" is a four-letter word to you, chances are O.A.F.B. can still work their way into your musical heart.
Their new EP, Brain, is steeped in timeless tones and styles, but the textures and arrangements are complex and anything but predictable. In the title track, frontman Joel Robinow's dreamy, electric arpeggios interweave with old-school keyboard patches, and when the airtight, three-part vocal harmonies come floating in it's easy to understand why some half-jokingly refer to the trio as Crosby, Stills & Yes.
There are moments in "Heavenly Bodies" when co-guitarist/bassist Eli Eckert's transitions between dexterous 6-string leads and distorted rhythms recall his fretboard prowess in the band Drunk Horse, but his slow-burning bass grooves in "Destroy Me" also make a solid argument for more rock bands exploring lead-bass work. onceandfutureband.bandcamp.com