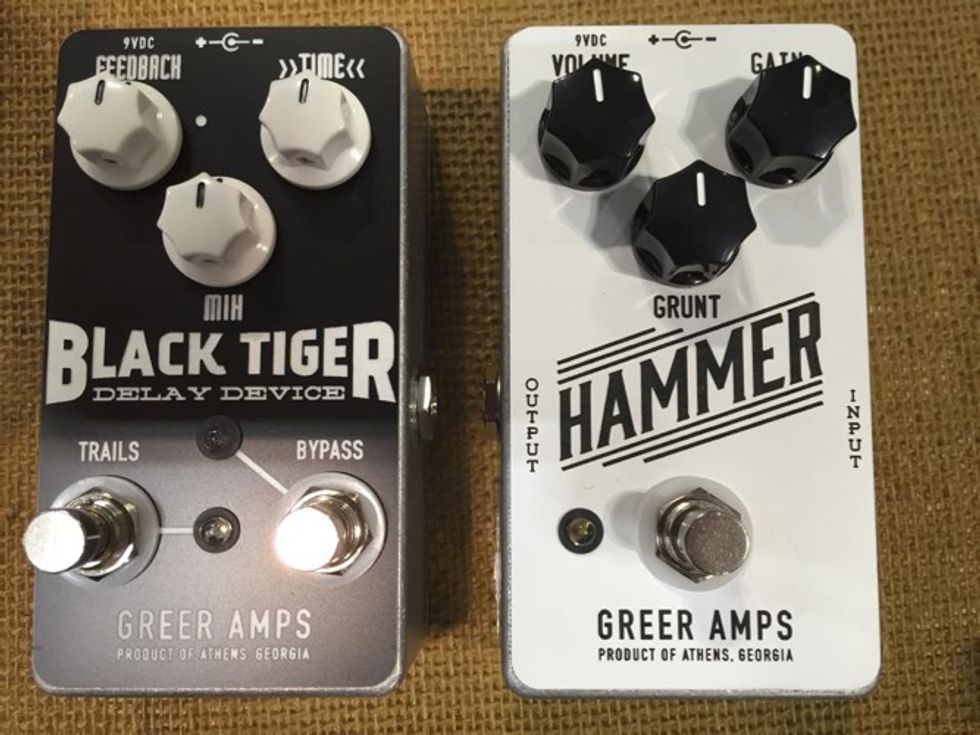 Greer Amps Black Tiger and Hammer
Greer Amplification came to Nashville with both a Black Tiger and Hammer in hand. The Black Tiger delay features an analog signal path with a digital delay repeater circuit and was designed to have the warmth and feel of vintage delays with some added touch sensitivity and slight grain on the repeats. The Hammer brings the nasty with textures that range from gnarly Texas rock distortion to squashed-out, almost cut-off fuzz. Both are $199 street and will start shipping once the Greer crew gets home.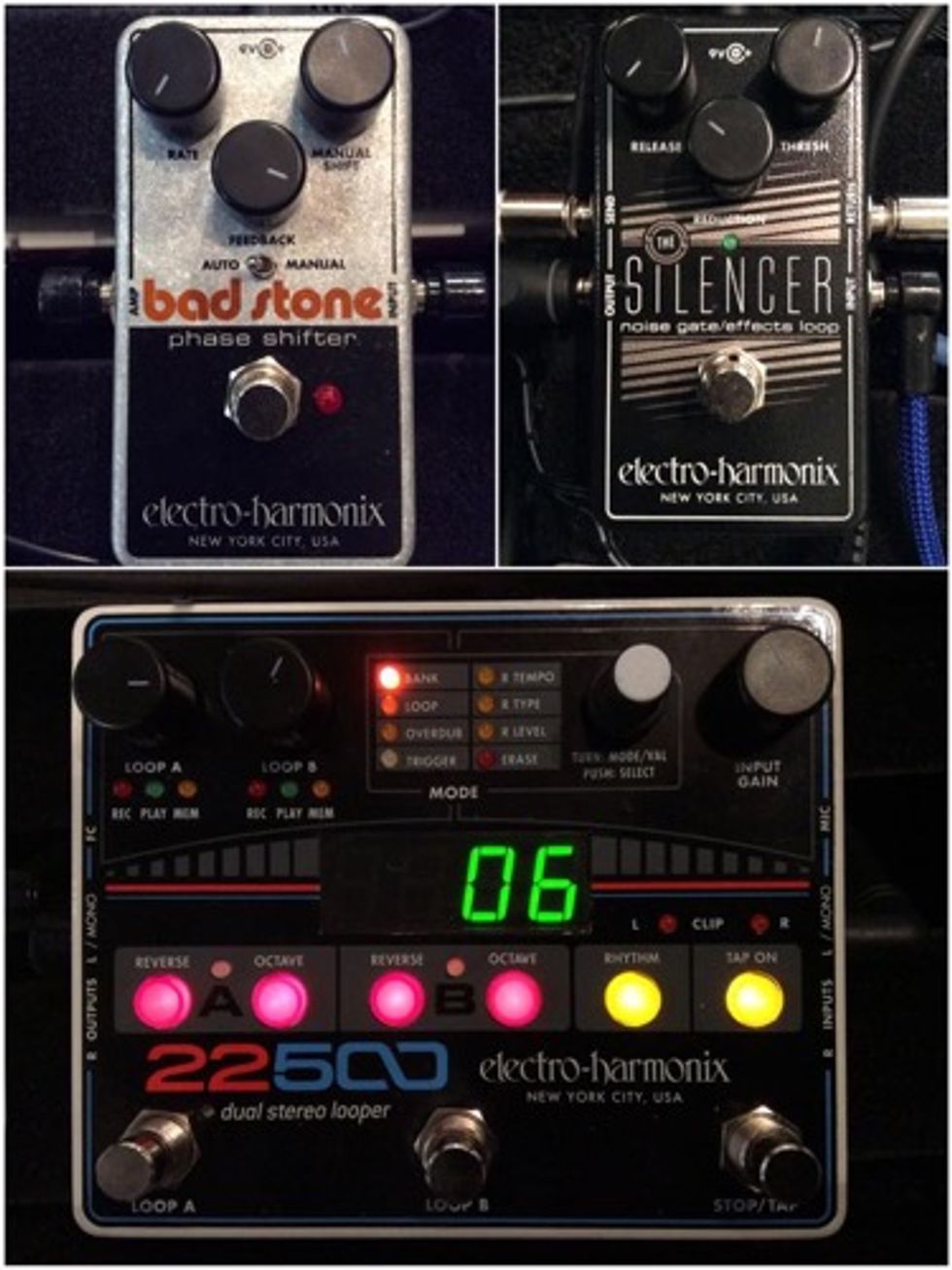 Electro-Harmonix 22500 Dual Stereo Looper
Mike Matthews and the Electro-Harmonix gang brought several new stomps to Music City this week but the 22500 Dual Stereo Looper made us turn our head. It has a slew of cool functions, including automatic loop-length matching, SD card storage, octave and reverse modes, XLR input for simultaneous instrument-and-vocal looping, drum loops, and more.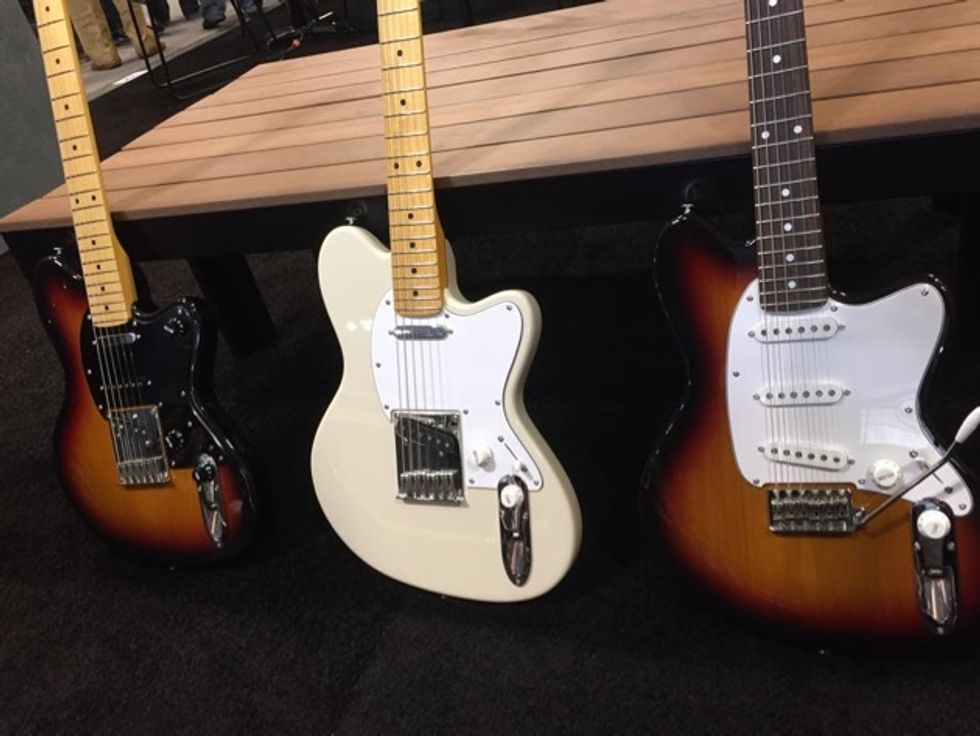 Ibanez Talman Presitge Series
Ibanez Guitars just showed us a trio of new Talman Prestige models that produces everything from Nashville-approved country spank to robust rock tones via the Seymour Duncan pickups. They will be shipping in November and will start at $1199.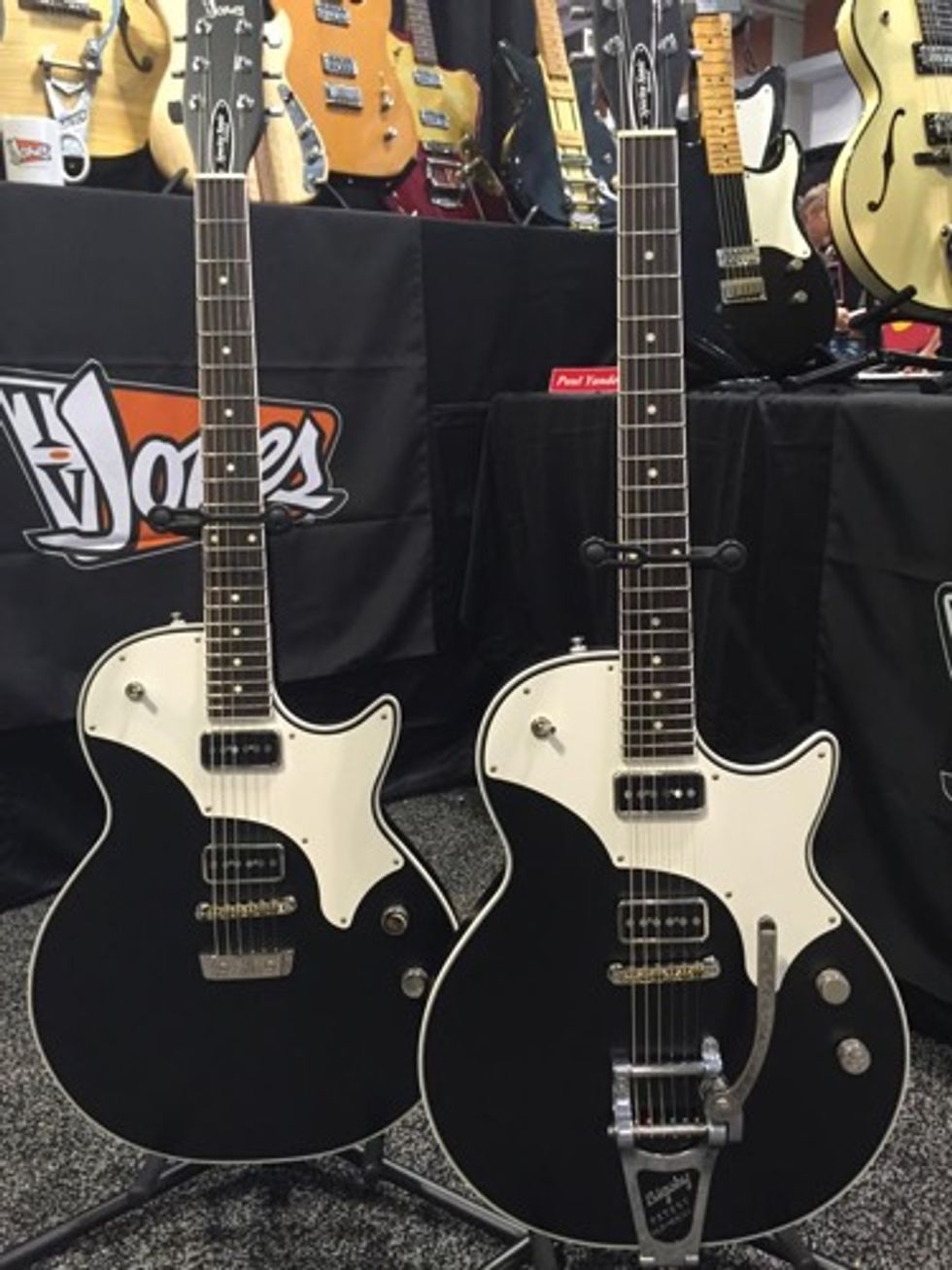 TV Jones Spectra Sonic Standard
V Jones debuted the new Spectra Sonic Standard at NAMM this week. Available Bigsby B7-equipped or not, these matte-black beauties feature chambered alder bodies, set-in maple necks topped with rosewood 'boards, and TV Jones T-Series Spectra-Flux pups.