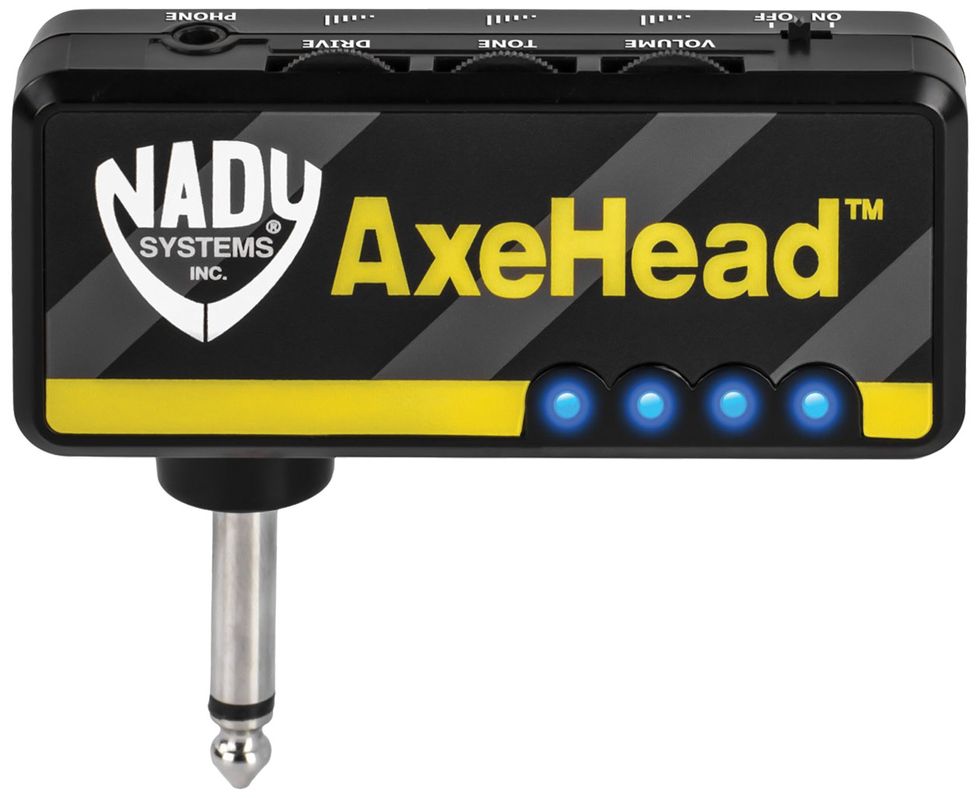 NADY
AxeHead
Offering up to 15 hours playing time from each USB charge of its lithium-ion battery, this headphone amp houses controls for volume, tone, and drive to dial in clean to dirty.
$29 street
nady.com
LINE 6
Pocket POD
With 32 amp models and 16 cab models onboard, this battery-powered, headphone practice unit (and much more) can serve up tones to feed your inspiration whenever and wherever.
$129 street
line6.com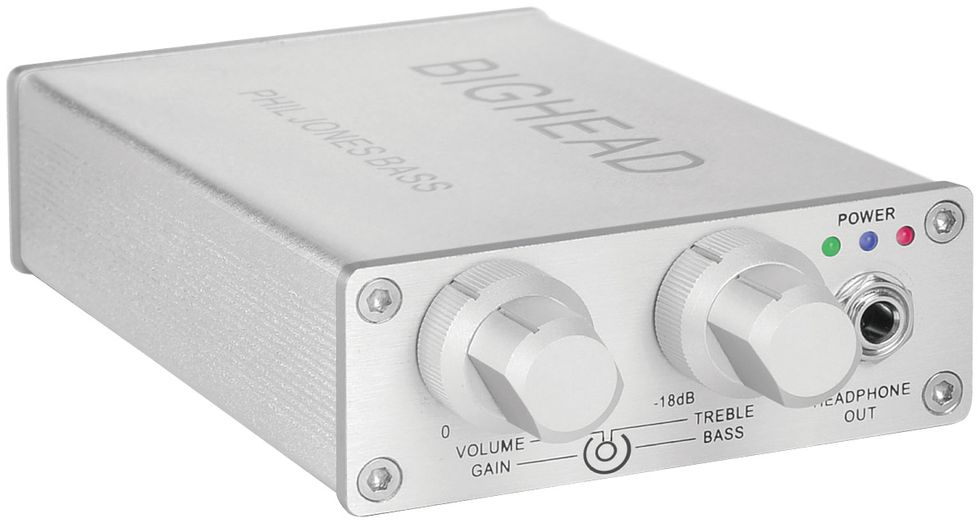 PHIL JONES BASS
Bighead
Designed for low enders, this amp features a 2-band EQ, has a runtime of eight hours on its rechargeable lithium-ion battery, and functions as an interface or analog preamp as well.
$249 street
pjbworld.com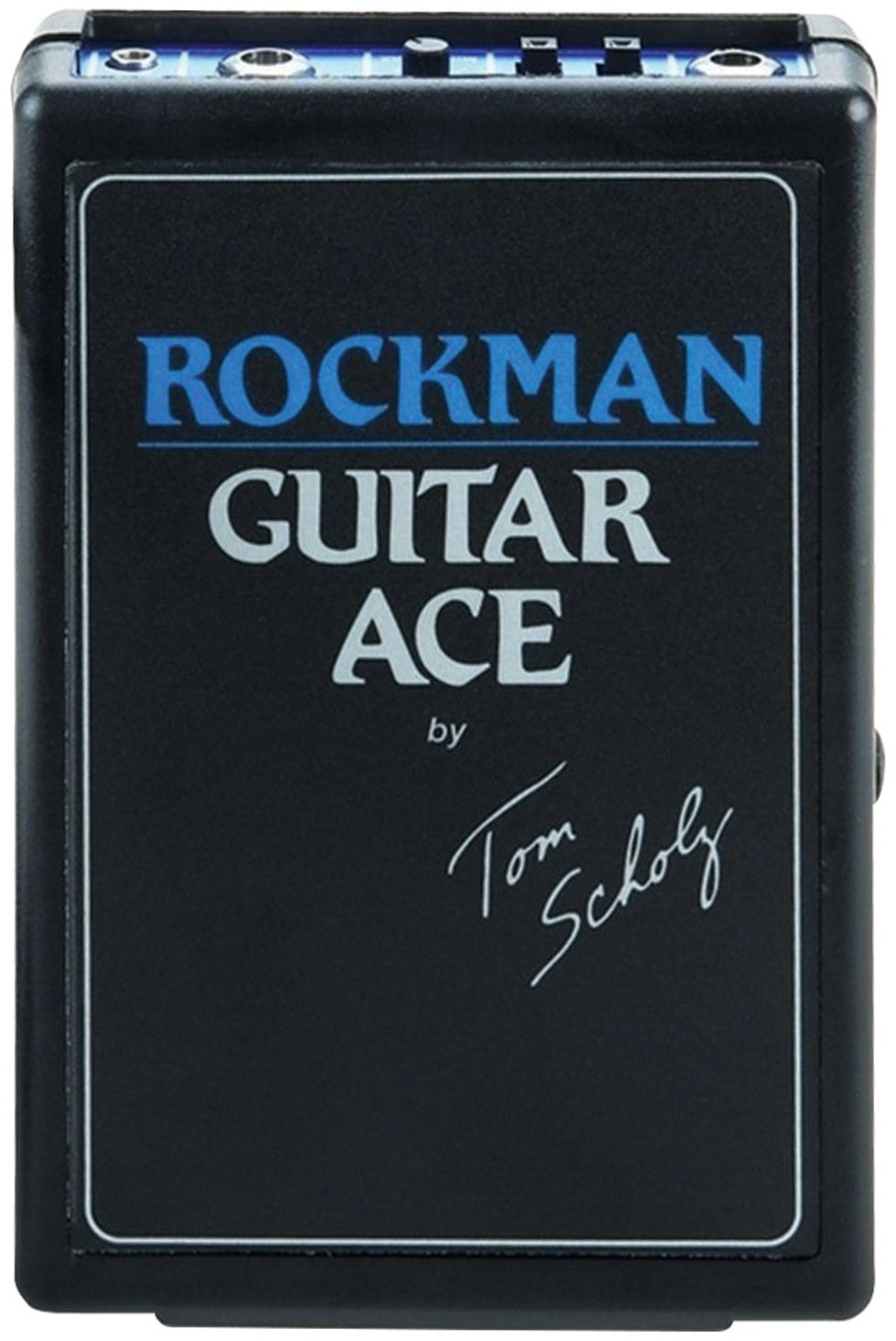 ROCKMAN
Guitar Ace
These headphone amps provide built-in compression and an auxiliary stereo input/output, as well as settings for clean and two different flavors of distortion.
$69 street
jimdunlop.com