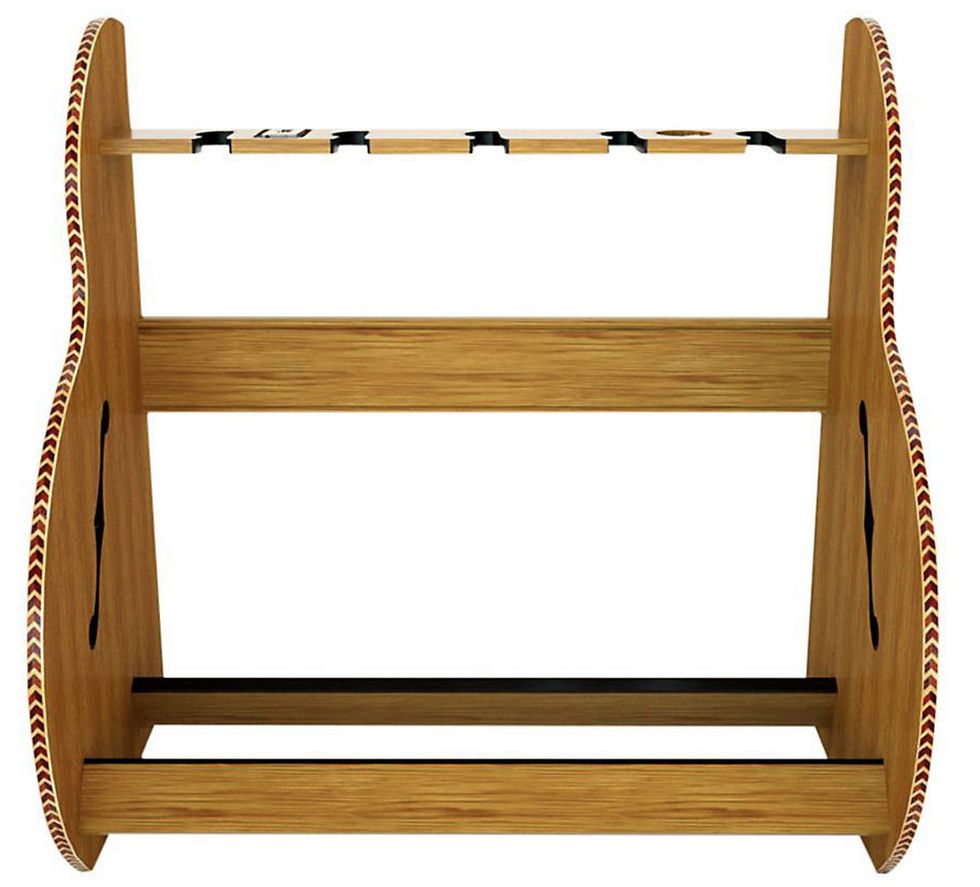 A&S CRAFTED PRODUCTS
Session Deluxe
Featuring herringbone inlay and three wood options for the sides, this handcrafted rack can be assembled with a Phillips screwdriver and will accommodate up to five instruments.
$459 street
guitarstorage.com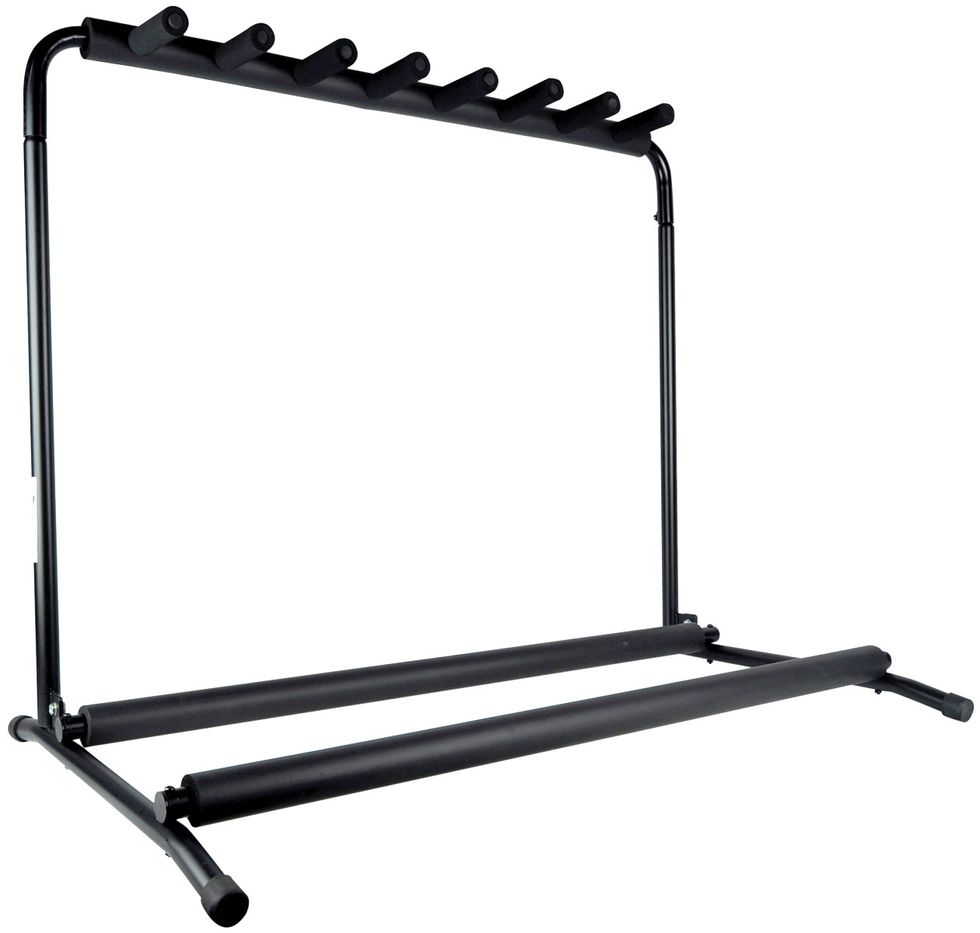 PYLE
PGST43
Foldable, portable, and economical, this multi-guitar rack features a black powder-coat finish and velveteen rubber padding on both the neck and body rests.
$39 street

pyleaudio.com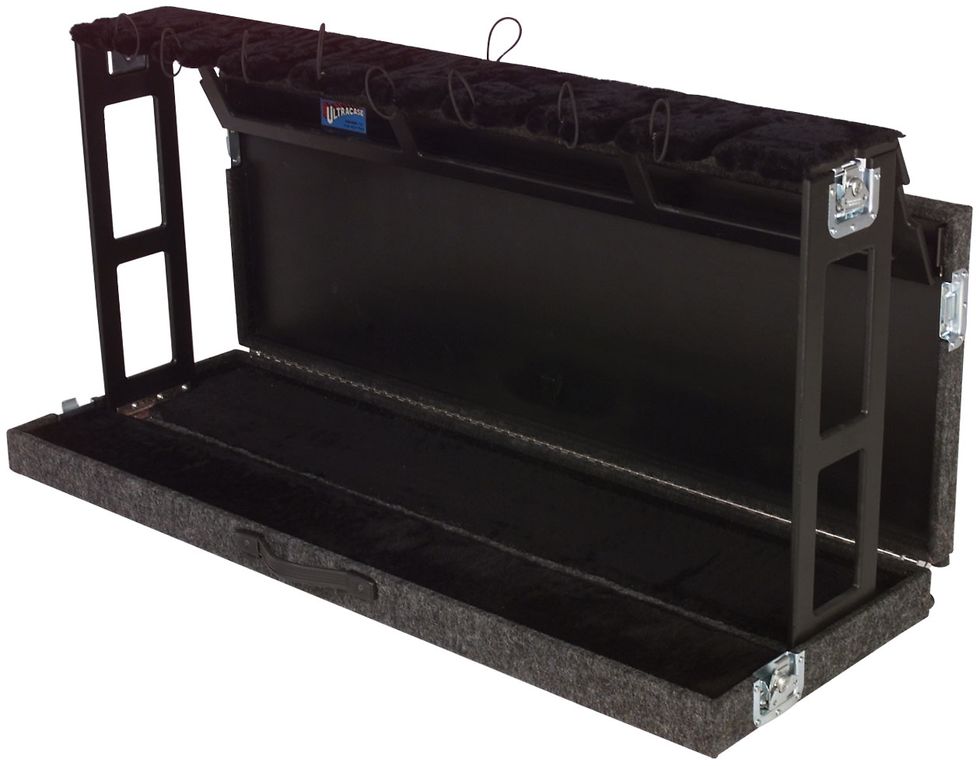 ULTRACASE
GSX-6
Able to transform from a rugged, European-birch plywood case to a guitar rack in 10 seconds, the GSX-6's features include a soft, plush interior and a heavy-grade-carpet exterior.
$479 street
ultracase.com
DRS RACKS
Alpha7
Constructed from environmentally sustainable bamboo, this rack system can handle up to seven instruments and is designed to accommodate offset and other asymmetrical guitars.
$399 street
drsracks.com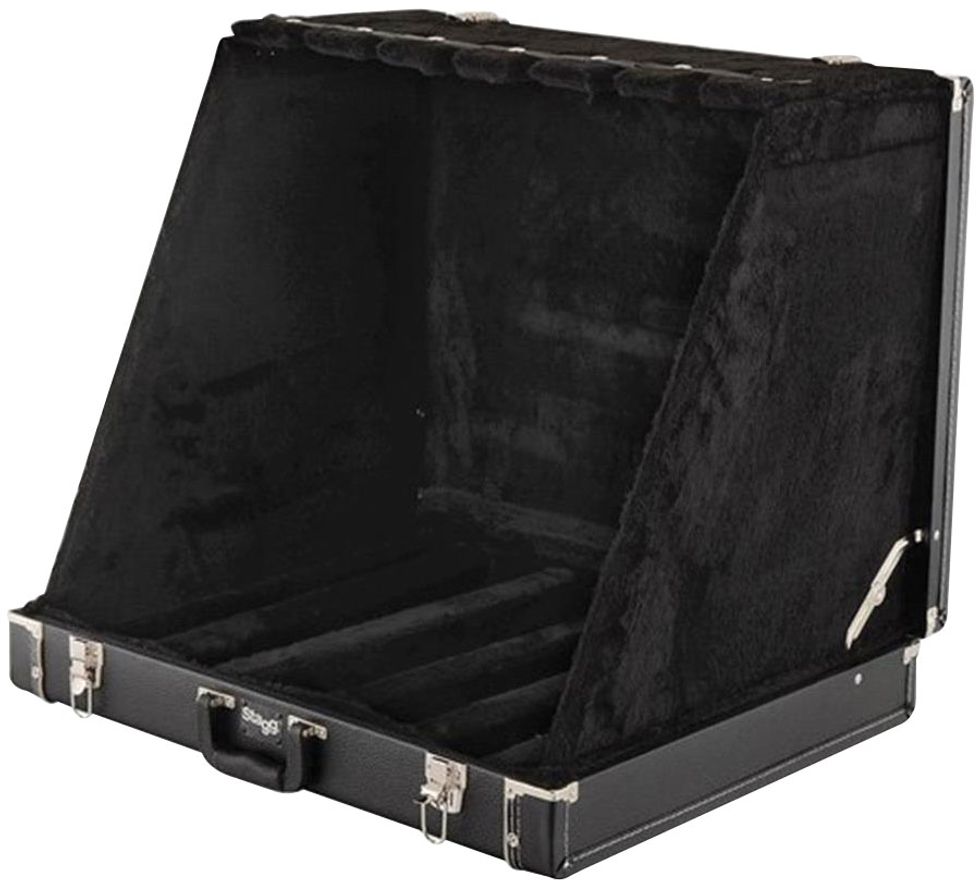 STAGG
GDC-6
This traditional-style hardshell case features a plush interior and black-vinyl exterior, and will securely cradle up to three acoustic guitars or six electrics.
$129 street

staggmusic.com
---