Here are the albums that teased PG editors' ears and made our heads explode with delight! Plus, some of the most-anticipated recordings—real or wish-listed—of 2023.
Jason Shadrick — Associate Editor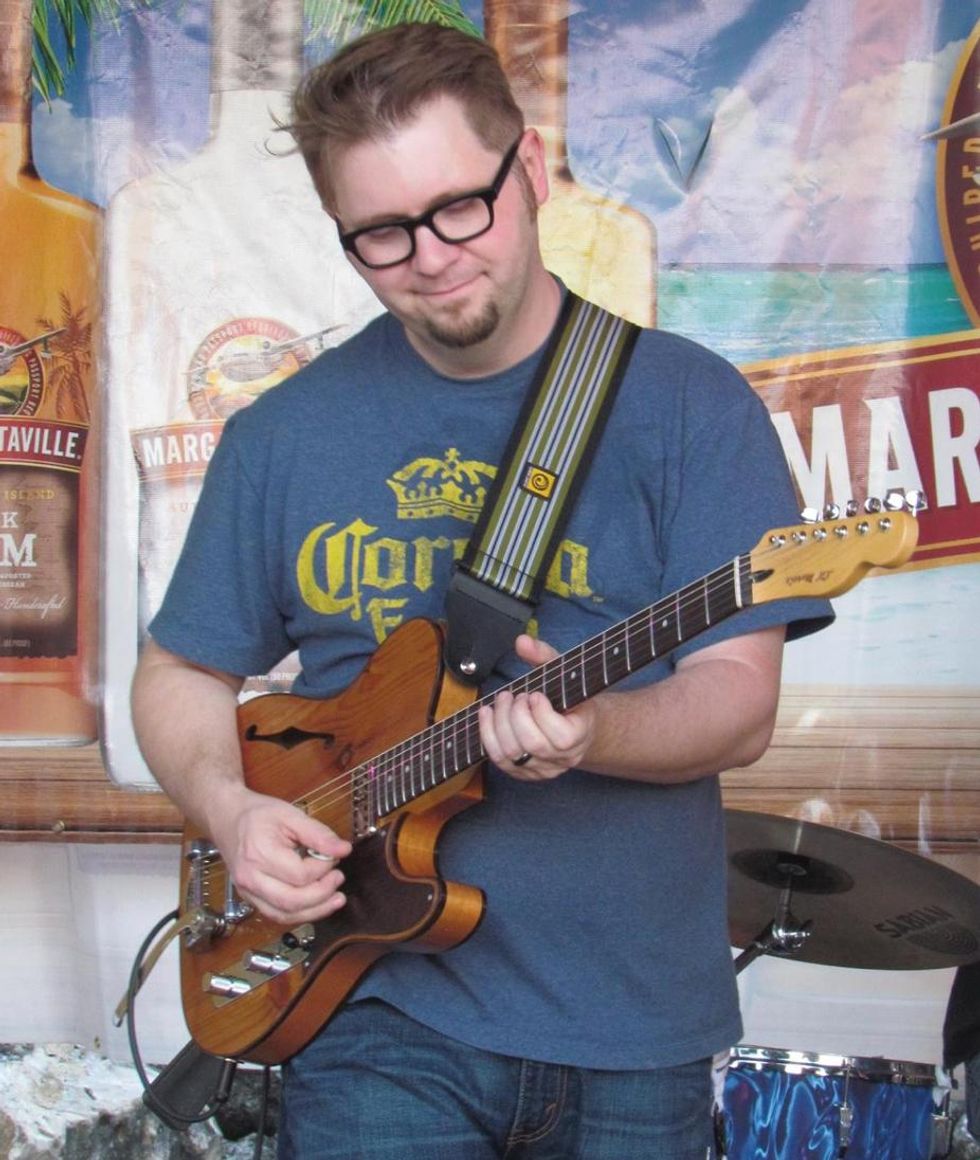 Molly Tuttle & Golden Highway
Crooked Tree
It seemed like this year the "young lions" of bluegrass guitar finally broke through. While Billy Strings was on his way to arena-level stardom via the jam band crowd, Molly Tuttle took a less experimental route with a dynamite new album (produced by bluegrass legend Jerry Douglas) and new band. At times her voice echoes Alison Krauss, but her playing is firmly influenced by Tony Rice, Bryan Sutton, and Doc Watson. Songs like "Flatland Girl" and "Over the Line" are bouncing bluegrass jams that move with such a level of relaxed comfort it's not until Tuttle's break that you realize she's straight up shredding. There's also a fierce and undeniable force in Tuttle's rhythm playing. At times she can play like a high-speed freight train on cruise control, but she can also dial it back without losing any intensity—just check out her incredible duet with Dan Tyminski on "San Francisco Bay Blues." It's easy to see why ripping acoustic guitar is popular again with albums like this.
Must hear tracks: "Flatland Girl," "Dooley's Farm," "Goodbye Girl"
Molly Tuttle & Golden Highway - Crooked Tree (Live at the Station Inn)
Madison Cunningham
Revealer
After Madison's last full-length album, Who Are You Now, I was very intrigued as to how she could put a bigger spotlight on her devastatingly great playing. Thankfully, Revealer has done the job—and then some. Cunningham combines low-tuned oddball guitars with an always-on swirly dual vibrato in the background to amazing effect. It's a sound in which she not only feels comfortable but thrives in a way few singer/songwriters can. Her riffs and parts are surprising in a way that forces you to listen deeper each time around. The lead single, "Hospital," has a gritty, nasty tone that is such a welcome juxtaposition against the rather pretty melody that it makes me think of the best of Elliot Smith at times. It's obvious that her playing style isn't an accident, but rather a well-focused and deliberate path that will inspire many young songwriters to go beyond simple strumming.
Must hear tracks: "Hospital," "Life According to Raechel," "Our Rebellion"
Madison Cunningham - Life According To Raechel (Live At Sonic Ranch Big Blue)
Cardinal Black
January Came Close
About a year ago Chris Buck dropped a video debuting his new band, Cardinal Black. The tune "Tell Me How It Feels" was incredibly crafted and featured Buck's signature emotive style. Now, a year later, the band's full-length album is out, and it delivers. The rich tones that Buck coaxes out of his Revstar are rooted in classic rock and blues, but in the context of Cardinal Black they have more textural elements than the typical pentatonic bashing found in so many blues players. "Half Way" sports a massive chorus that brings to mind the best power-pop tunes of the 1970s. You could see this band rocking an old-school blues club and Royal Albert Hall (which they just recently did with Peter Frampton.) Great tunes, great playing, and great tones. What else can you ask for?
Must-hear tracks: "Tell Me How It Feels," "Half Way," "Warm Love"
Cardinal Black - Ain't My Time (Abbey Road Live Session)
Most-anticipated 2023 releases: Metallica's (probable) return to old-school thrash, Nickel Creek, a live Julian Lage album, and at least 12 Cory Wong albums.
Tessa Jeffers — Managing Editor
Wu-Lu
LOGGERHEAD
In the middle of his song "South," Miles Romans-Hopcraft, aka Wu-Lu, lets out a scream so guttural and jarring, you might wonder if he's okay. But it's so deliciously cathartic to the core that I understand why primal scream therapy is trending in this year of our lord 2022-almost-2023. Wu-Lu's shrieky bellow will get your attention but stick around for his mad-scientist kitchen of sounds. This debut album is an arresting amalgamation of truly original inception. He filets disparate instrumentation and influences into modern hip-hop infused songs wrapped in an entrée of punk. The best part is, he's sampling himself. After recording late-night, guitar-improv jams, Wu-Lu dissects and distills them into usable musical spices to sprinkle into his songs. I'm amused, entertained, made happy by artists who construct in a way I've not quite experienced before, and Romans-Hopcraft's process floors me. Guess what else? Wu-Lu is even better live, in the flesh, 3D, outside the Matrix. Watch the performance video below while I go scream primally into a pillow as an ode to Wu-Lu for the drum-n-bass wonder he's done.
Must-hear tracks: "South," "Blame"
Wu-Lu - Echoes with Jehnny Beth - @ARTE Concert
Angel Olsen
Big Time
I recently read a book about poets who lived during the first half of the 20th century. It explored how word troubadours were the first rock stars, the champions of counterculture and leaders in expression arts before rock music gave way to a new generation of minstrel messengers. Angel Olsen writes songs how poets be poet'ing. It's all storytelling, but magic comes in making choices of movement, placement, adding, taking away, and, oh, the vulnerability. Making a twangy "Nashville Sound" heartbreak album suits Olsen's truth-tellin' ways. A few months ago, I attended a solo acoustic performance by Olsen, where she plucked out each emotion dynamically on her strings, light touch, and with tortured spacing, hard land. She bared some soul, made it accessible, and by doing so, commanded all attention in the room, stared down hard moments, made jokes in between, and shared personal vignettes of painful and beautiful shuffling around this orb of topsoil, water, wind, and fire. This is her take on a country-fied album, but Angel is a rock star.
Must-hear tracks: "All the Good Times," "Ghost On"
Angel Olsen - All The Good Times (Official Video)
Nick Millevoi — Associate Editor
​Bill Orcutt
Music for Four Guitars
The coolest, most intriguing album of guitar music I've heard this year is, without a doubt, Bill Orcutt's quartet for overdubbed 4-string electric guitars. Over the course of 14 tracks—each of which comes in around a short-and-sweet two minutes—Orcutt writes in the familiar vocab of his improvised work. But here, his riffage is focused into contrapuntal cellular structures that evoke minimalism by way of composers Glenn Branca (in the overtone puree of "Or from behind") and Louis Andriessen (in the angular dissonance of "Only at dusk"). There's also major-key melodic eloquence (on "At a distance") that borders on Reichian, but with a raw-er, more treble-soaked tone than anyone who's tackled the composer's "Electric Counterpoint" has dared to attempt (to my knowledge, at least). Throughout the album, repeated listening reveals new shapes and structures, and I keep coming back, ready to discover more. Bonus: The digital release comes with an 84-page PDF score, hand-tabbed by forward-thinking guitar adventurer Shane Parish, so anyone can play along once they cut a couple strings off their guitar and detune.
Must-hear tracks: "Or from behind," "Only at dusk," "At a distance"
Hermanos Gutiérrez
El Bueno Y El Malo
I knew I'd love this album as soon as I saw the video for the first single, "El Bueno Y El Malo." I was right, and I've since become a huge fan of all the Hermanos' records. These guys just have their aesthetic completely dialed in, and their songs draw from classic sources like Santo & Johnny, Neil Young, and Ennio Morricone. It helps that they recorded this one at Easy Eye Sound, but the Gutiérrez brothers would sound good if they recorded on an iPhone. When I saw them live this fall in Philadelphia, I was truly blown away by the nuances in each brother's playing, but even more by the focused energy they conjure with their playing. This is serious vibe music, fit to accompany a modern Western or a long drive on an open road.
Must-hear tracks: "El Bueno Y El Malo," "Thunderbird," "Tres Hermanos (feat. Dan Auerbach)"
Hermanos Gutiérrez - "El Bueno Y El Malo" [Official Music Video]
Various Artists
Imaginational Anthem vol. XI: Chrome Universal - A Survey of Modern Pedal Steel
The latest in an ongoing series of well-curated comps from Tompkins Square, this one has easily become my favorite. Compiled by Nashville's Luke Schneider, volume XI focuses on the wide world of contemporary pedal-steel players. Each of the nine featured artists reach beyond the stratosphere to create mostly ambient explorations that challenge the common notions of what their instrument is capable of. I was drawn to this set because it includes three players whose work I greatly admire: Susan Alcorn, Rocco DeLuca, and BJ Cole. I've since spent time deep diving through the works of every player on the album, getting to know and love each of their distinct voices. Much more than a great playlist that serves as a strong introduction to each steeler (which, of course, it is), I keep thinking of this record as a single work, which is probably as big an endorsement of Schneider's curation as I can imagine.
Must-hear tracks: "An Ode to Dungeness" by Spencer Cullum, "Lysglimt" by Maggie Bjorklund, "Gilmor Blue" by Susan Alcorn
Lysglimt - Maggie Bjorklund
Charles Saufley — Gear Editor
​Necronomicon
Tips zum Selbstmord
I burn out on guitar rock pretty easily these days. That doesn't, however, mean I need the adrenaline rush it provides any less. In these moments, I tend to look to primal sources. Thankfully, my buddy Ben tipped me to this 50th anniversary reissue of the stupidly rare Tips zum Selbstmord, a lost masterwork of brilliant-to-demented German prog/psych-punk hybridization. Tips… is pretty intense at times. Well, most of the time. There are traces of Deep Purple, Pink Floyd, Iron Butterfly, maybe even some Stooges and fellow heavy Krautrock freak vanguards like Guru Guru and Amon Duul II. (Necronomicon also share AD II's affinity for unexpected, inexplicable bursts of distinctly untrained, quasi-operatic vocals.) But while Necronomicon clearly worked hard in the practice room, and gave these sprawling arrangements much thought, there is an atavistic edge and immediacy here that suggests a band creeping forth from primordial muck. Best of all, it feels utterly, amazingly lacking in self-awareness—a thrilling thing to hear in an era of relentless, calculated self-presentation.

Necronomicon = Tips Zum Selbstmord - 1972 - (Full Album)
Misha Panfilov
The Sea Will Outlive Us All
The cover of The Sea Will Outlive Us All, pays homage to private press LPs of the late '60s and early '70s. In some ways, Estonian multi-instrumentalist Misha Panfilov wears musical influences from that period on his sleeve too. But while it's easy to hear trace elements of Franco/Italian soundtrack gems and circa-'69 Pink Floyd, these instrumental meditations exist quite outside of time. And like a lot of music I cherish, they suggest utopian possibilities, future/past fusions uncolored by cynicism, and endlessly unfolding days when summer looms ever closer.
Misha Panfilov - The Sea Will Outlive Us All (Full Album 2022)
Ted Drozdowski — Editorial Director
​The Linda Lindas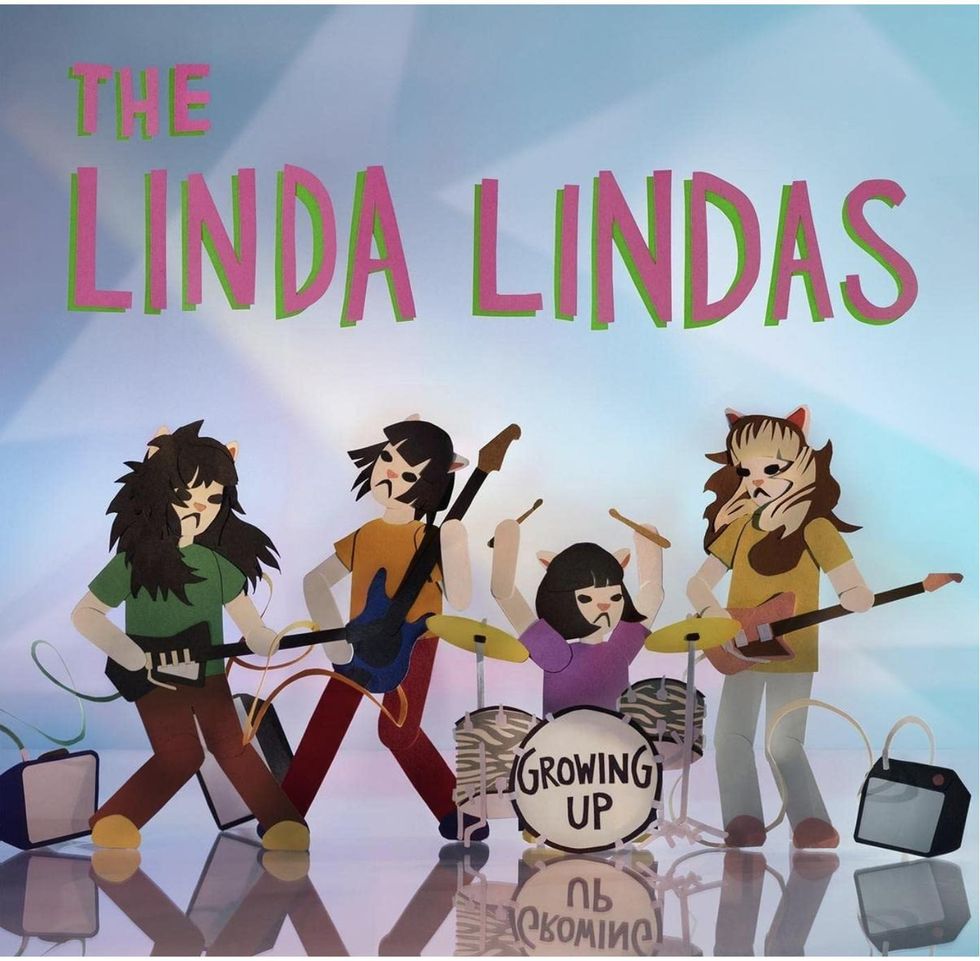 Growing Up
Even I'm shocked that my favorite album of the year is by four teenaged girls from Los Angeles. But I love this record! Bela Salazar and Lucia de la Garza slam down a wall of guitars that resonates between the Ramones and epic '90s alt-rock. All four Lindas sing killer harmony, and they've got great hooks and melodies in their pockets. And listening to their lyrics about the trials and trips of young life makes me wish I was as smart and self-aware as they are when I was their age. Oh, and they're tough onstage, too. Check out the performance video of their song "Racist, Sexist Boy" … at the L.A. Public Library, of all places. The icing for me was interviewing Salazar and de la Garza for our "10 Young Guitar Players to Watch" feature in the November PG. They were funny, poised, and candid about just how much they didn't know about playing guitar—and that takes way more confidence than I had as a teenager. In today's music, the Linda Lindas are the cool kids.
Must hear tracks: "Growing Up," "Talking to Myself," Racist, Sexist Boy," and "Nino."
The Linda Lindas - "Growing Up"
Valerie June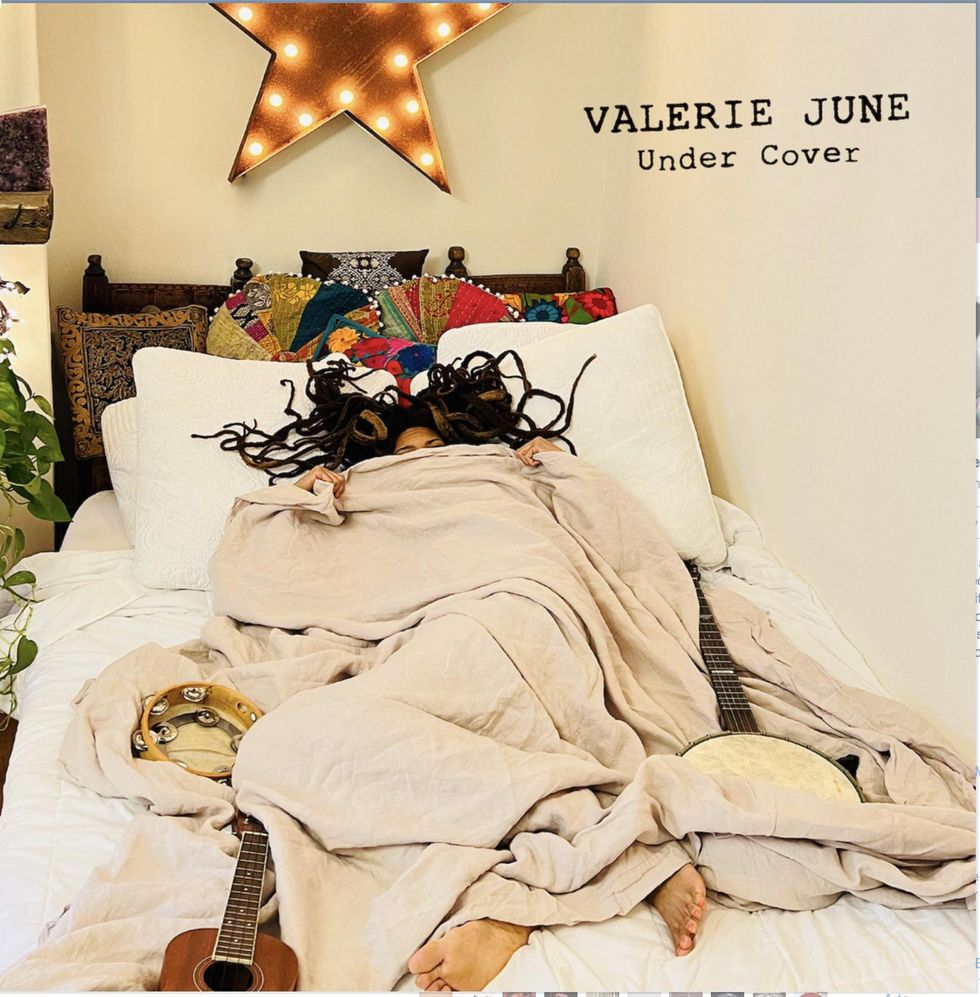 Under Cover
Sure, it's a covers album, but I could listen to Valerie June sing a menu and be entirely satisfied—especially if she was able to layer her vocals and use reverb the way she does here as co-producer with Jack Splash, whose own credits run deep in the contemporary R&B world. The spare-to-perfection instrumentation adds the right emotional underpinning, too. She turns great songs by Nick Drake ("Pink Moon"), Nick Cave ("Into My Arms"), John Lennon ("Imagine"), Mazzy Star ("Fade Into You"), Joe South ("Don't It Make You Want To Go Home"), and others into magic carpet rides. I find that irresistible.
Must-hear tracks: "Fade Into You," "Pink Moon," "Imagine"
Valerie June - Fade Into You
Charlie Musselwhite
Mississippi Son
When I profiled this old lion of the blues in PG over the summer, in a piece titled "Charlie Musselwhite Goes Back to the Delta," I described this album as "beautiful as a fresh magnolia blossom with hints of dust on its petals." But it also contains the mysticism of the greatest of Mississippi's traditional music—partly gothic, reflective of the history and the soil it took place upon, echoing with the voices of the past that still resonate—particularly in Musselwhite's head and heart—like Big Joe Williams and John Lee Hooker. Fans of the harmonica virtuoso have known of his estimable skill at Delta-style country blues guitar for ages, but in more than a half-century of recording he's not revealed it until this album. Ricocheting between original songs and durable classics, Musselwhite sounds like an oracle—especially on the talking blues "The Dark," a Guy Clark number. His message—to paraphrase Sam Phillips: This is music that comes from a place where the soul of a man or woman never dies.
Must-hear tracks: "The Dark," "Pea Vine Blues," "Crawling Kingsnake"
The Dark
Most-anticipated 2023 releases: Hummmm, maybe that Sonny Sharrock tribute album Carlos Santana has been putting together? And the new Messthetics project, plus more work by Mike Baggetta, Bill Frisell, and PJ Harvey. And—I know, I ask every year—new music by Tom Waits? More gems from Dan Auerbach's trove of unreleased historic live blues recordings would also be welcome. And Dan, isn't it time to produce an album for Kenny Brown? And finally, that new Metallica album is on the way! Thank you, Santa.
Photo by Scott Kowalchyk
The self-described "utility knife" played drums with John Scofield and Marcus Miller and spent time in the studio with Q-Tip before landing on Stephen Colbert's show as a multi-instrumentalist member of the house band. Now, he's taken over as the show's guitar-wielding bandleader and is making his mark.
It's a classic old-school-show-biz move: Bring out the band, introduce them one by one, and build up the song to its explosive beginning. It's fun, dramatic, audiences love it, and that's how every The Late Show with Stephen Colbert taping starts.
By this time, us audience members have been sitting in Manhattan's chilly Ed Sullivan Theater for about 90 minutes. We've gotten our seats, had a bathroom break after getting settled, and had some fun with warm-up comic Paul Mecurio. The first musician summoned by announcer Jen Spyra is drummer Joe Saylor. Wearing his trademark cowboy hat, he jogs out, gets behind the kit, and kicks off an up-tempo second-line groove. Next comes upright bassist Endea Owens and percussionist Nêgah Santos. The band's trumpeter, Jon Lampley, is introduced, and he's brought along his bandmates in the Huntertones as guests, so saxophonist Dan White and trombonist Chris Ott come out as well.
Louis Cato feat. Stay Human "Look Within"
The multitalented Louis Cato leads the Stay Human band through a special rooftop performance of his song "Look Within," from his album, Starting Now.
The audience is now on its feet, the band's pocket is thick, and the energy is building. When bandleader Louis Cato charges onstage, he reaches his mic on the bandstand and shouts, "I feel good today!" with explosive enthusiasm and a big grin, and the band launches into Jon Batiste's "I'm from Kenner." Cato sings the catchy and gleeful refrain: "I feel good, I feel free, I feel fine just being me / I feel good today." And the audience is feeling the love. Almost everyone is bouncing and clapping along.
A couple minutes in, when it seems like the song has reached its super-positive-vibe, high-energy climax, Cato shouts into his mic, "How do you feel today, Stephen?" And with that, Colbert comes running out from the middle of the set. Cato leaps from the bandstand toward the host as the crowd explodes. The two grab hold of each other and attempt to spin around, but the bandleader, holding his black-sparkle Tuttle T-style, loses his grip and goes sliding across the shiny stage. There's a second where both are comically stunned—Kevin McCallister Home Alone-expressions on both of their faces—but Cato quickly jumps to his feet, both he and his guitar unharmed, and runs back to the bandstand, where he keeps the song moving along with his bandmates, who haven't missed a beat.
All this excitement isn't even for the TV audience! Colbert is coming out for the un-televised pre-show Q&A. In a few minutes, they'll do a new taped intro that looks more like what we see every night. But they've gotten the crowd energized, and we need to keep it up. They need our energy to do their jobs.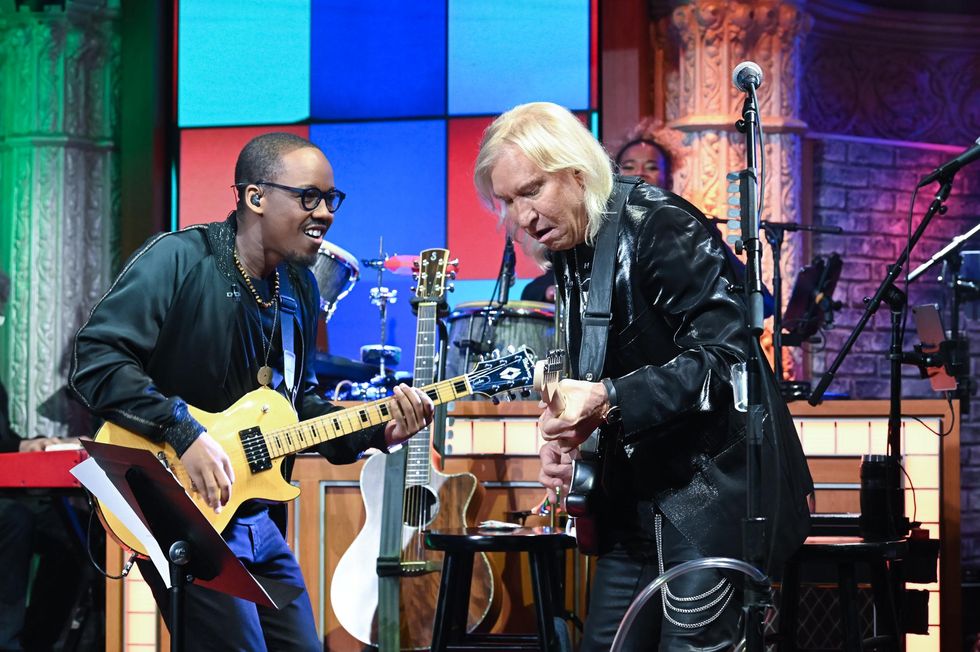 The Late Show Band welcomes a lot of guests up on the bandstand. Here, Cato and Joe Walsh boogie down.
Photo by Scott Kowalchyk
As Cato sees it, that's what his role as bandleader is all about: keeping the audience engaged and amplifying the drama and action of the show. "That translates to the energy that the viewers get at home," he explains. "For all of us here, we're able to feed off that energy and do the best possible show that we all can."
Colbert agrees with that job description and adds that the bandleader himself has the same contagious effect on his players. "Louis is an extraordinarily gifted multi-instrumentalist," he says, "whose spirit of creativity and collaboration not only elevates everything the band does musically but inspires me to be better at my job." He adds, "I'm so happy to call him my friend."
Beyond his infectious energy and charisma, there are a lot of ways Cato keeps the Late Show Band invigorated from night to night. For one, he keeps the music fresh by tackling a new cover song every day. That doesn't mean running down rote note-for-note charts. Cato and the band take a reconstructionist approach that fans of his work—whether from his collaborations with artists such as the Huntertones, Scary Pockets, or Vulfpeck, or from his regular Instagram cover-song posts—will recognize.
"Louis is an extraordinarily gifted multi-instrumentalist whose spirit of creativity and collaboration not only elevates everything the band does musically but inspires me to be better at my job."—Stephen Colbert
On this evening, the band runs through a host of multi-genre reinterpretations during the two-episode taping, including a slow-burning and soulful "Smokestack Lightning," a New Orleans-style "Down by the Riverside," and a fingerpicked, acoustic-led take of Joni Mitchell's "Free Man in Paris" that gets Colbert lip syncing along off camera. On a horn-driven arrangement of Stevie Wonder's "Love's in Need of Love Today," there's a re-worked bridge that creates a generous feature spot for the guest horn players.
Every arrangement brings a new and unique perspective to a classic track, to ensure the band is "not just a wedding band doing a cover of a song on the radio." Cato adds, "We're arranging it and making it our own—because that's the sonic fingerprint of our show."
St. Vincent jams with Louis and crew.
Photo by Scott Kowalchyk
A Lifelong Path
Listening to the story of Cato's musical life, it seems that this job—with its demand for a blend of careful strategizing and on-the-fly creative thinking, as well as effortless instrumental skills and charismatic showmanship—is what he's been training for since the beginning.
On the morning of the taping I attended, I meet Cato in his dressing room. Painted with sky-blue walls and a cloud mural on the ceiling, it's a comfortable place to hang. The bandleader is wearing slim-fit floral pants, a hoodie over a black T-shirt, and a long necklace. He sits across from me on his couch, next to a guitar stand that holds a few instruments—including his Tuttle, a Jesse Stern-built baritone acoustic, and his Univox LP-style—and a '65 Deluxe Reverb reissue with a Universal Audio Dream '65 pedal plugged into it.
"There's not a time in my brain when I was not making music in some way or form," Cato says. His mother, a pianist in the Church of God in Christ, bought her son a Diamond drum kit that he recalls having paper heads when he was just 2 years old, and she started teaching the toddler to accompany her. "I marvel at my mom," he laughs. "Like, who buys their 2-year-old a drum kit?" After playing those drums every day for a year, he started accompanying her at services.
The family moved around a lot. Cato's father was in the Air Force, and Louis was born on a base in Lisbon, Portugal, before moving to Dayton, Ohio. Not long after he started playing in church there, they moved again to Washington, D.C., and when Louis was 5 they settled in Albemarle, North Carolina. A few years later, Louis started playing guitar on a "little burgundy sunburst acoustic. Eventually, I busted a string and busted another string and just kept playing with four strings. I delved more into bass from playing bass lines on the acoustic guitar. So, for my 9th birthday, my dad bought me a 4-string bass."

"I'd show up to Tip's and we'd do a week of writing sessions with John Legend or have André 3000 in the studio for a couple of weeks."
While it was strictly pragmatic reasons that initially drew him to the bass, he says his biggest inspiration was the bass player he knew best: his mother's left hand. Her playing, rooted in the COGIC (Church of God in Christ) style, "involves heavy left-hand bass. I wasn't as psyched to play bass in church since the way my mom plays is very defined. But eventually I kind of had to learn how she plays. It was always just her and me playing. And I had to learn to move with that and follow that. She's a great bass player."
Along the way, Cato picked up more instruments. By the time he headed to Berklee, he was playing drums, guitar, and bass as well as tuba, trombone, and euphonium. "I was going from being a big fish in a small pond to a small fish in a large pond of super-talented people who had heard oodles of music I had never dreamed of," he recalls. So, he decided to focus his studies on the instrument he'd played the longest.
Louis Cato's Gear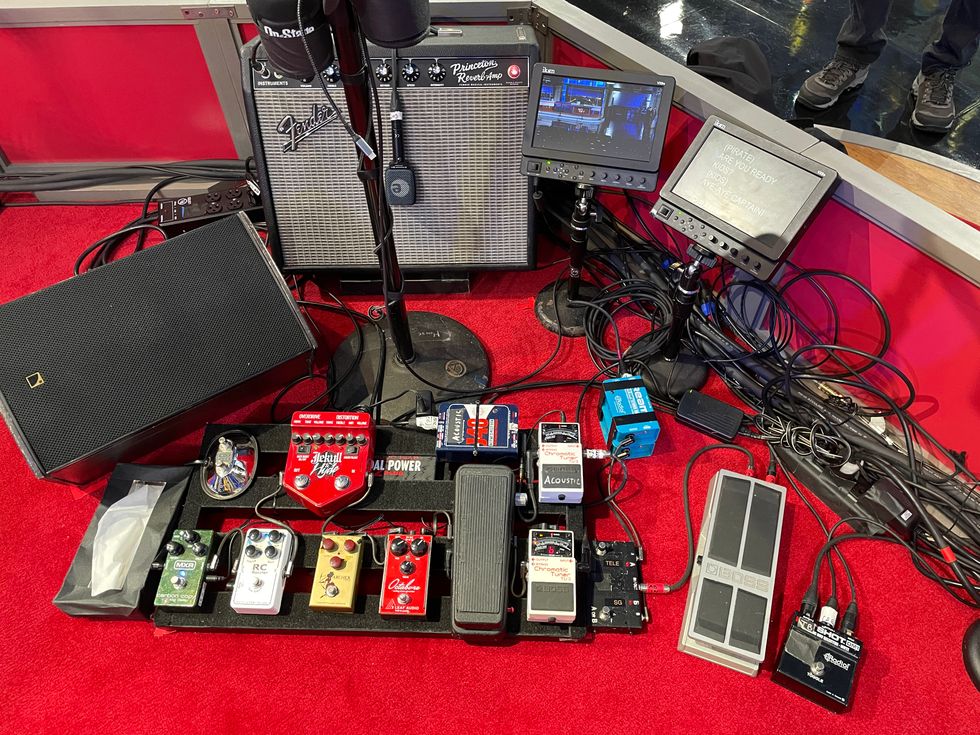 A glimpse at Cato's pedals and amp, which mostly live outside of the camera's eye, behind his stage monitor.
Guitars
Univox LP-style
Tuttle Custom Hollow T
1961 Gibson SG reissue
Martin OM-28
Amps
'65 Fender Princeton Reverb reissue
Effects
Boss FV-500H Volume Pedal
Boss TU-3 Chromatic Tuner
Dunlop Cry Baby
3 Leaf Audio Octabvre
J. Rockett Archer
Truetone Jekyll & Hyde
Xotic RC Booster
MXR Carbon Copy
Strings and Picks

D'Addario EJ16 (.012-.053)
D'Addario EXL110 (.010-.046)
Dunlop Max Grip .88 mm
Cato completed just two semesters—fall '03 and spring '04—before deciding to concentrate on playing the gigs that were paying his bills. "My rationale was, much to my parents' chagrin, here's an opportunity where I can keep learning on the job and be working my way out of the debt I went into in this year."
Gigging with wedding and church bands gave the multi-instrumentalist an opportunity to keep all his instrumental and vocal skills alive. "My oldest daughter was born soon after that," he recalls, "so I felt really, really aware of how lucky I was, how lucky any of us are, to make a living and support a family as a musician." Cato spent five years in Boston, playing various instruments in gigging bands, and he frequented local institution Wally's Cafe Jazz Club, just two blocks down the street from Berklee, "for self-education and inspiration. When that felt like I hit a ceiling, I looked at where I could go to continue my inspiration and working on the kind of projects I wanted to be working on, and that led me here."
By that time, Cato's friend Meghan Stabile, had moved to New York and created the promotion and production company Revive Music, which was dedicated to the kinds of jazz and hip-hop collaborations he wanted to pursue. Cato moved to Bushwick, Brooklyn, with his band Six Figures— "There were six of us; we did not make six figures!"—and would head back to Boston each weekend for the gigs that were paying his bills. Eager to soak up the New York scene, he'd return to New York on Sunday nights and go directly to jam sessions.
All that time back and forth on the Northeast Corridor paid off. A self-described musical "utility knife," Cato's multi-instrumentalism, as well as his talents as a songwriter, arranger, producer, and engineer, made him a major asset as a collaborator, and the New York scene took notice. Soon, he established essential connections that would affect his career, forming "an instantaneous brotherhood that continues to this day" with producer Kamaal Fareed, aka Q-Tip. "Through that, I ended up really delving into a lot of relationships and credits."
The two artists worked on high-level collaborations that not only bolstered Cato's reputation but served as a major piece of his education. "I'd show up to Tip's," he explains, "and we'd do a week of writing sessions with John Legend or have André 3000 in the studio for a couple of weeks. Sometimes things would come from it, and sometimes nothing would come from it. But being in the creative process on that level in a trusted space was invaluable for me. I learned so much."
Outside of Q-Tip's studio, Cato was learning from plenty of masters, mostly from behind the kit. "It's really special when you find yourself learning things you connect to," he says about his work alongside artists such as bassist Marcus Miller, keyboardist George Duke, and guitarist John Scofield. "And I learned so much about myself from connecting to some of these people."
Staying Human
Back in 2015, Cato received a phone call from pianist Jon Batiste. The two had never met, but Batiste rang him up about a mysterious project—a theme song for a TV show that he couldn't disclose. "I had a wisdom tooth appointment back in Boston, and I got a random call," Cato remembers. "I think his exact words were, 'I'd love to have your ears on it.' And I followed my gut, rescheduled my trip, stayed in New York an extra day with an abscessed wisdom tooth."
The two got together to co-write and produce "Humanism," which would become the theme song for the Stephen Colbert-hosted Late Show. Batiste played piano, Cato played the guitar, bass, and drum parts and "put on my editing hat." They brought in Joe Saylor—who would become the show's drummer—to play tambourine, as well as saxophonist Eddie Barbash. "After the session," Cato remembers, "I went back, got my wisdom tooth out, and went back on the road with John Scofield."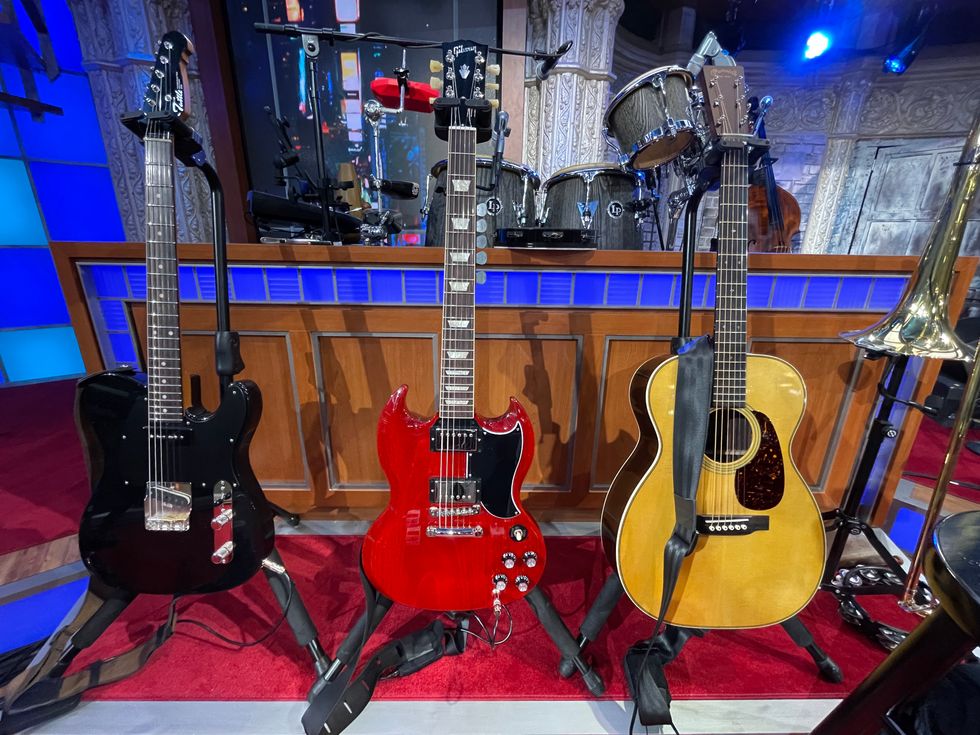 Three of the four go-to guitars Cato uses on The Late Show: a black Tuttle T-style, a cherry-red Gibson SG, and a Martin OM-28.
At first, Cato played the multi-instrumental role of his dreams, attempting to surround himself with every instrument he could play. "That lasted about three days before reality set in," he laughs. "Slowly, one by one, things started disappearing—a floor tom going away here, a Pro Tools setup going offstage there. Eventually, as the band formed out, I moved around to what was needed. I was the utility guy—played a lot of kazoo, a lot of cowbell."
While on the road drumming with Sco', Cato got the invite from Batiste to join the show's band, Stay Human. "It was a huge life shift for me," Cato explains. "I was making really good money on the road with really good musicians, which was really fulfilling. And I took a chance. I loved the idea of being a part of something creatively from its inception."
Eventually, Cato settled into a more consistent electric bass role, until Batiste brought in upright player Endea Owens, and he moved to guitar, where he's mostly stayed. When Batiste left the show last year, Cato took over as bandleader—officially starting this season, back in September—and decided he'd lead from his role as guitarist. "Of all the places I occupied," he says, "guitar was the easiest and most natural to me to lead the band, in the energy. From behind the drums, it's a different thing, and we've done it when Joe was out. But it just was a really natural progression."
Same Show, New Job
In just a few months, Cato's new role as bandleader has had an impact on the show. The renamed Late Show Band's engine seems to be burning on a new kind of fuel. And it feels as though that energy is coming directly from Cato.
When we talk, the guitarist is deeply engaged, in a kind of hyper-focused way that is not intense but more casually un-distractable. He brings that same focus to the show. While Colbert delivers monologues, Cato is zoomed in on the host, listening to every word, often riffing around on his guitar to contribute musical commentary. During interviews, he's taking cues and following the tone of the conversation, looking for ways to adapt.
The bandleader gig requires loads of big-picture improvisation, but also lots of prep. Cato explains that each week he makes a set list, but the band will react and make changes in the moment. "My job ends up being a lot of judgement calls that affect the flow of the show," he says. "We have a group of compositions we wrote for the show that can complement different moments. If there's a major energy shift in an interview that takes a turn or something happens in the day, like a tragedy, we'll call one of the songs we wrote for the show for a moment such as that. Recently, we had a guest on that started improvising a song. So, I have on our in-ear mic and call out the key and start playing, and we all jump in, and now we're doing this instead."
Cato poses with his black-sparkle chambered T-style, made by Tuttle. "When I'm checking off core priorities in sound," he says, "if I'm going for rhythmic things, I go to the Tele."
Photo by Scott Kowalchyk
Watching the Late Show Band in person, I see this play out as Treasury Secretary Janet Yellen explains the steps the U.S. can take to avoid a recession. It's a heavy and heady conversation, and, frankly, it's anything but fun. Cato knows he'll need to pick the audience back up. As he watches from the bandstand, he gives tempo cues to the band, who nod along, so they can effectively shift the energy and get the audience re-focused for the next guest, actor/director Sarah Polley.
As a guitar player, Cato says he sticks to playing things that feel most natural to him so he can concentrate on his bandleading duties. He adds that he considers himself more a rhythm guitarist than a lead guitarist. (It's worth noting that his delineation is more conceptual than musical: Cato is an inspired and dynamic melodic lead player, but his deeply rooted phrasing and feel is at the forefront of everything he plays, so the rhythm-first thing applies to it all.) "This is not a space as a guitar player where I'm jumping out of the box trying any and everything and exploring," he explains. "You get to some of those places. But for me, it always has to start from something I can do while leading the band and reading the energy and making judgement calls."
"We're arranging it and making it our own—because that's the sonic fingerprint of our show."
That rooted, pragmatic ethos applies to the gear he chooses as well. "I never was a big gear person," he admits. Luckily, he has Late Show Band tech and informed gearhead Matt Mead to help him keep his pedalboard well-stocked. "There's so many things I'm learning about the job and trying to keep straight in my head that this ends up getting the short end of the stick, and it wouldn't work if there was not a Matt Mead to make up the rest of that stick and make it sound good."
"The show throws a lot of curveballs," Mead points out. "He steers the boat as far as the tones he's looking for and if there's a particular sound he's looking for. Sometimes, I'll recommend stuff and say, 'Hey I notice you're doing this, maybe we should try this.'"
Cato's collaboratively curated pedalboard is pretty simple at its core: It starts with a Boss FV-500H volume pedal, a Boss TU-3, a Dunlop Cry Baby, and 3 Leaf Audio Octabvre. Cato shows me how he uses the latter for more traditional, Hendrix-style playing, but he points out that the band plays a lot of montunoes, and he tends to use the octave pedal for those. For drive, he uses a J. Rockett Archer and a Truetone Jekyll & Hyde, which are followed by an Xotic RC Booster and an MXR Carbon Copy, all into a Fender '65 Princeton Reverb reissue, and powered by a Voodoo Labs Pedal Power Plus.
In live performances outside of The Late Show, Cato uses various guitars, but says that the studio's cold temperature doesn't do many favors for instruments such as his Gibson Luther Dickinson ES-335 or some of his acoustics, so he's careful when selecting which guitars come on stage at the Ed Sullivan Theater. The three guitars that most commonly appear on the show are his black Tuttle Custom Hollow T, a cherry red Gibson SG 1961 Reissue, and a Martin OM-28.
Another guitar that sometimes appears on the Late Show is his LP-style Univox, which I ask Cato about in his dressing room. "If I need to be altogether comfortable," he explains, "I pull out the Univox, because it's my earliest guitar. I've had this since high school."
Cory Wong "Lunchtime" - The Late Show's Commercial Breakdown
When musical guests visit The Late Show, they get the full-band treatment from Cato and company. Here, Cory Wong sits in for a rhythm guitar showdown of the highest level.
Back when he first got the guitar, Cato remembers, it was in rough shape, desperately in need of wiring and pickup repairs and a new set of tuners. It stayed that way until he was in Boston. When he picked up a wedding band gig playing trombone and guitar, he was lucky enough to have a roommate who could get the Univox performance-ready by replacing the original tuners with locking units, cleaning out the electronics, and swapping the pickups for a pair of Seymour Duncans.
"I didn't even know there was a such thing as a professional musician."
But Cato says that even before those repairs, he's always "loved it because it's all I had. I remember I was playing a little Vox amp, and this guitar had a feeling out of that amp. This guitar just became home base and felt super natural to my fingers. If I need to just not be thinking at all, this is home."
Did he ever dream he'd be on television every night, holding this Univox and chumming with a late-night host? "Never! Not once!" he says. "It was just a product of my nurture growing up in a small town. I didn't even know there was such a thing as a professional musician." And yet, Cato pursued music as fully and single-mindedly as he could. "I just knew that I liked it and felt connected to it."
Premier Guitar editors detail the records that got us through another challenging year. Plus, some of the most-anticipated releases of 2022.
Ted Drozdowski — Senior Editor
The Black Keys
Delta Kream
Ever feel like an album was made especially for you? The Black Keys did me that favor with their tribute to North Mississippi hill country—a style that's greatly influenced them and me—and hard-core Delta electric blues. (I was deeply inspired by my friendship with R.L. Burnside and toured and recorded in a band under those same influences for 16 years.) Dan Auerbach and Patrick Carney nailed those sounds and the songs they chose so hard, and they brought in a couple Mississippian ringers that I love, guitarist Kenny Brown and bassist Eric Deaton. If you don't know who R.L. Burnside, Junior Kimbrough, Fred McDowell, and Ranie Burnette are, make no mistake—you are remiss. But this album will take you to their front door. All you gotta do is step through to discover some of the most joyful, soulful, and deep music ever made in America.
Must-hear tracks: All of them, but start with "Crawling Kingsnake" and "Louise."
The Black Keys - Crawling Kingsnake [Official Music Video]
Cedric Burnside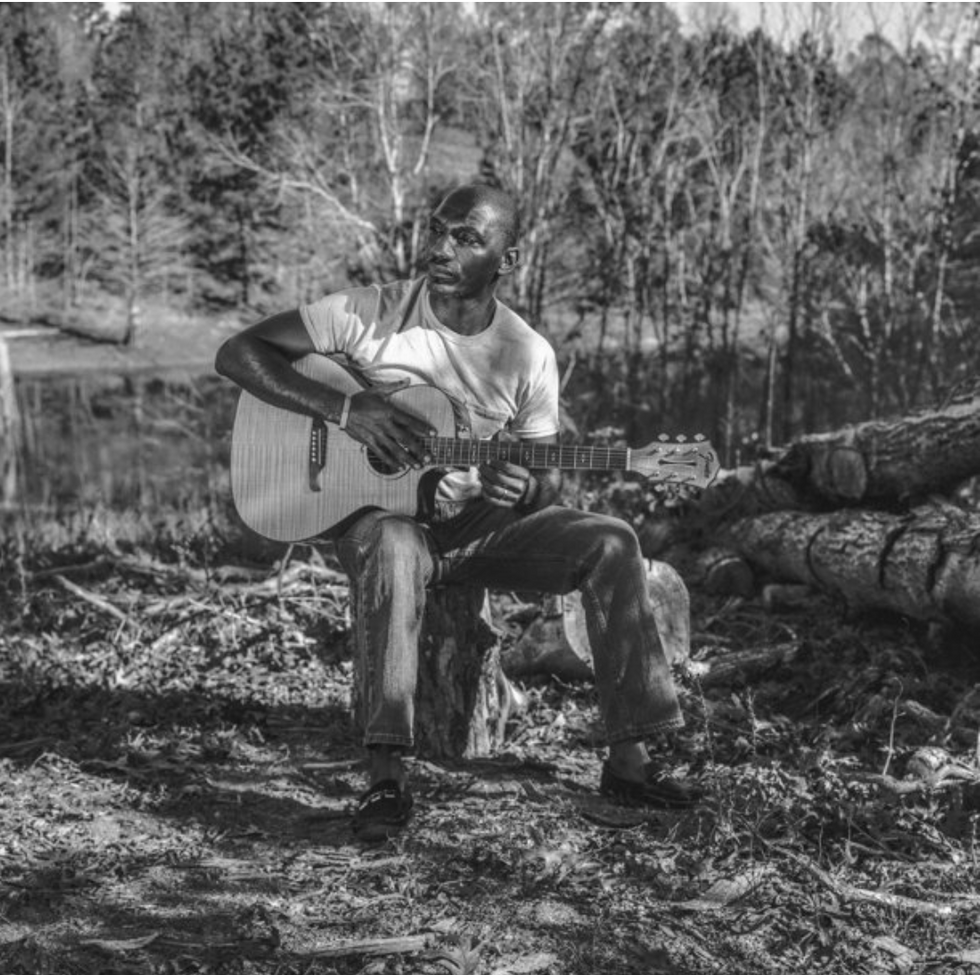 I Be Trying
Okay, so I've tipped my hand with the album above, but R.L. Burnside's grandson, who I've known since he started touring with his "Big Daddy" at age 14, has become the leading proponent of North Mississippi blues. He's also become a terrific guitarist with an edgy style of fingerpicking that really underscores the North African roots of this music. Even better is his slice-of-life songwriting, which covers everything from the perils of being Black in America to the joys of love. His sweet, sad, soulful anthem of the heart, "The World Can Be So Cold," is a gem, so rich in emotional implications—amplified by his expressive singing—it can be unbearable on a hard day. And his lessons as a drummer have come with him. "Pretty Flowers" and a horde of other songs absolutely percolate. Cedric is a living link between the past and present of this music—its deepest roots and its brightest future. No wonder he was awarded a National Heritage Fellowship by the National Endowment for the Arts this year.
Must-hear tracks: "The World Can Be So Cold" and "Keep on Pushing"
Cedric Burnside - "The World Can Be So Cold"
Valerie June
The Moon and Stars: Prescriptions for Dreamers
I love Valerie June, with her nursery-rhythm vocal phrasing, starry-eyed lyrics, and kaleidoscopic sound that nonetheless reveals the strong roots of her music in the American South. She's a unicorn. Name another artist who sounds like her? I dare you! I also dare you to feel sad as her voice soars, as her tales of love and endurance and experience unspool. She also has a transcendentalist, folk-rooted style of guitar and banjo that's perfect counterpoint to the modern production and the excellent, imaginative studio players who accompany her songs. Overall, the album has a sense of kindness that, while that may sound like an abstract thing, is palpable. You can listen to The Moon and Stars three ways: as flat-out, delightful entertainment, as soothing music for meditation, or as beautiful lullabies for adults. I need more of all of those.
Must-hear tracks: "Call Me a Fool" and "You and I." (And note the Mississippi fife and drum band pattern that kicks in at 1:12.)
Valerie June - The Moon And Stars: Prescriptions For Dreamers (Full Album Visualizer)
Most-anticipated 2022 releases: Anything by the Messthetics or Tom Waits! (C'mon Tom, I'm starting to feel like the bad kid on Christmas. I beg for a new one every year and get a lump of coal!) Psyched for the upcoming Sinead O'Connor. And Carlos Santana has a Sonny Sharrock tribute album in development that I can't wait to hear! And every year I look forward to whatever treats Henry Kaiser has up his extremely long sleeve. And that's just scraping the surface.
Shawn Hammond — Chief Content Officer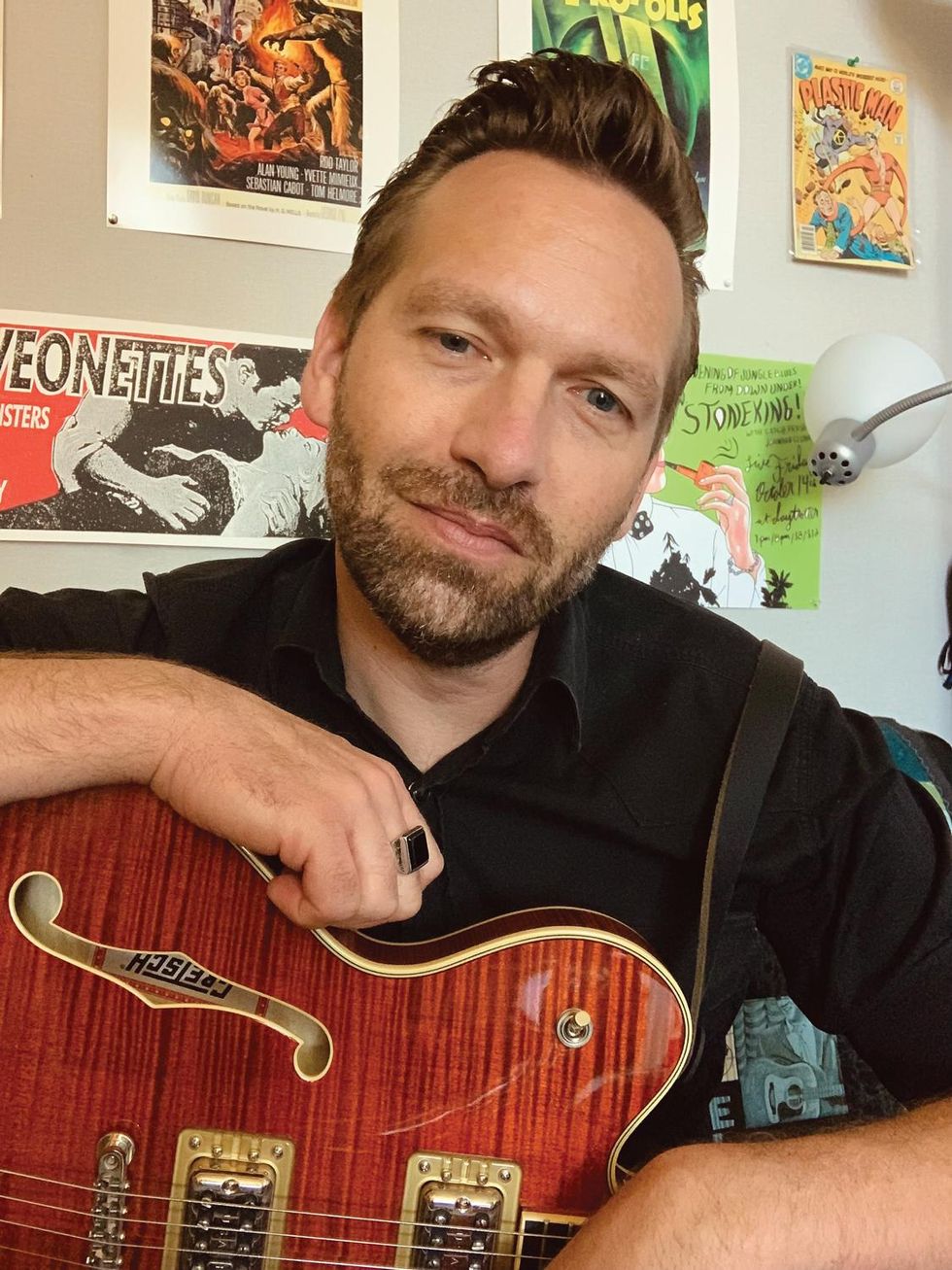 Behemoth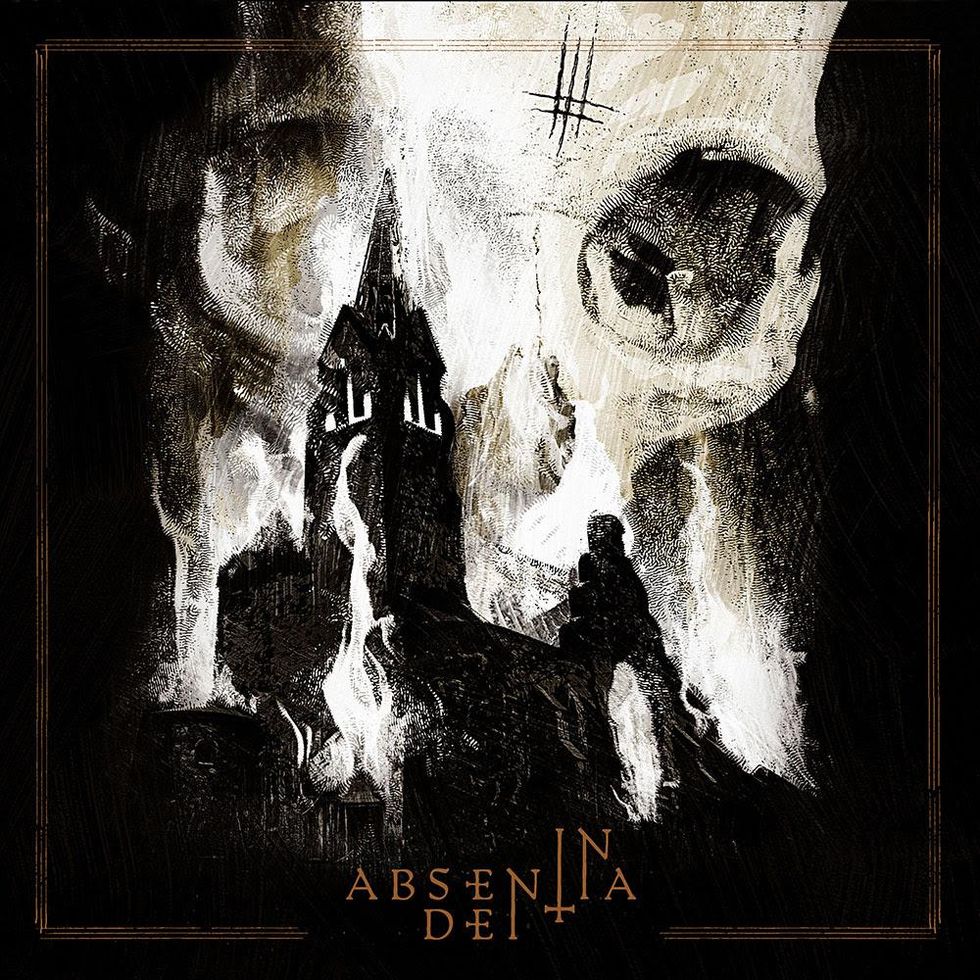 In Absentia Dei
When Polish extreme-metal mainstays Behemoth broadcast this live event in December 2020, it wasn't epic simply because the 19-song set was filmed from the apse of remote church ruins and augmented by incredible pyrotechnics, copious fog clouds, and killer lighting. It was a lifeline of sorts for metal fans the world over who were reeling from the most destabilizing and uncertain period of their lives. There were no Covid vaccines yet, there were no concerts to go to, and we were all shut up at home, bored out of our minds and scared. For those who missed the event, both the audio and Blu-ray footage were just released, and the execution is ripping, the pace unrelenting. Frontman/songwriter/creative visionary Adam "Nergal" Darski—who's known both for his fearlessly blasphemous themes and very public fights against censorship and heavy-handed sanctions in his native country—isn't typically a man of many words between songs, preferring to let the immersive experience speak for itself. But it's cool that, here, amidst the black-metal gluttony, he takes the time in two or three spots to articulate a message of positivity and solidarity to headbangers around the globe. "Despite the challenges we face, and plagues we endure, we gather here tonight … in celebration … together we shall conquer all!"


Must-hear tracks: "Evoe," "Bartzabel," "Ora Pro Nobis Lucifer," "O Father O Satan O Sun!"
BEHEMOTH - Evoe (In Absentia Dei)
Tessa Jeffers — Managing Editor
Sam Fender
Seventeen Going Under
These days I have a difficult time keeping track of time. In the three-year vacuum that is 2019 up to now, it's hard to place the order of things, like a circadian dissonance.
Discovering British songwriter Sam Fender's Seventeen Going Under, however, was a distinct musical event. When I first heard the title-track, it stopped me in my tracks. I was at attention: This wasn't some viral video or one-hit wonder. This was a masterclass in songwriting—all of it, from the lyrical themes, intricate guitar, sexy sax solos, hard-hitting drums, dynamic energy levels … total composition. I believed the artist's intention and had to hear more. I found myself googling the lyrics, feeling lit up about a rock album with the same happiness I felt when I found the Beastie Boys in my brother's CD collection as a tweenager in Nebraska, later reading the entire album booklet of lyrics while riding the bus to away volleyball and basketball tournaments.
The single, "Seventeen Going Under," was on repeat from summer, until the full album dropped in October and … I'm still listening. Fender's nickname of "Geordie Springsteen" makes sense; he's got the homespun grit and heartland backdrop, combined with serrated storytelling. And then there's the Jeff Buckley influence, Fender's tenor voice bleeding emotion and passion into the corners. But Fender's own sound coalesced in this sophomore album. He's arrived as a singular artist with a gift to reach people. Through tales of facing inner demons, Fender bares his soul. He vulnerably discusses self-esteem, losing friends to suicide, pained family relationships, and feeling alienated by polarizing politics, and it's all set to epic soundscapes orchestrated by a young maestro. ("Long Way Off" has 164 tracks of audio to dissect.)
This is an album for the romantics out there, yearning for feeling amongst the banal over- and underpinnings of the day. Fender's album hits the heart like a bull's-eye. I'm only choosing this one album this year, because it was authentically that remarkable—on a personal level because I genuinely just loved it, but also in the big picture of what is currently happening in the world. A rocket-to-the-moon standout, what I listened to above all others. I bought it on vinyl the day it came out, even though I already had the album in preparation for our coverage in Premier Guitar. I just wanted to listen to it in my favorite way, reading the lyrics in the record's sleeve, reveling in the secrets of the writer for the listener, waiting within.
Fender went back in time on Seventeen Going Under, documenting his youth and triumphing over old wounds. In doing so, he helped make 2021's vacuum of time a better place.
Must-hear tracks: "Seventeen Going Under" (check out the acoustic version), "Aye," "Paradigms"
Sam Fender - Seventeen Going Under (Official Video)
Most-anticipated 2022 release: Red Hot Chili Peppers with John Frusciante
Chris Kies — Multimedia Manager
Every Time I Die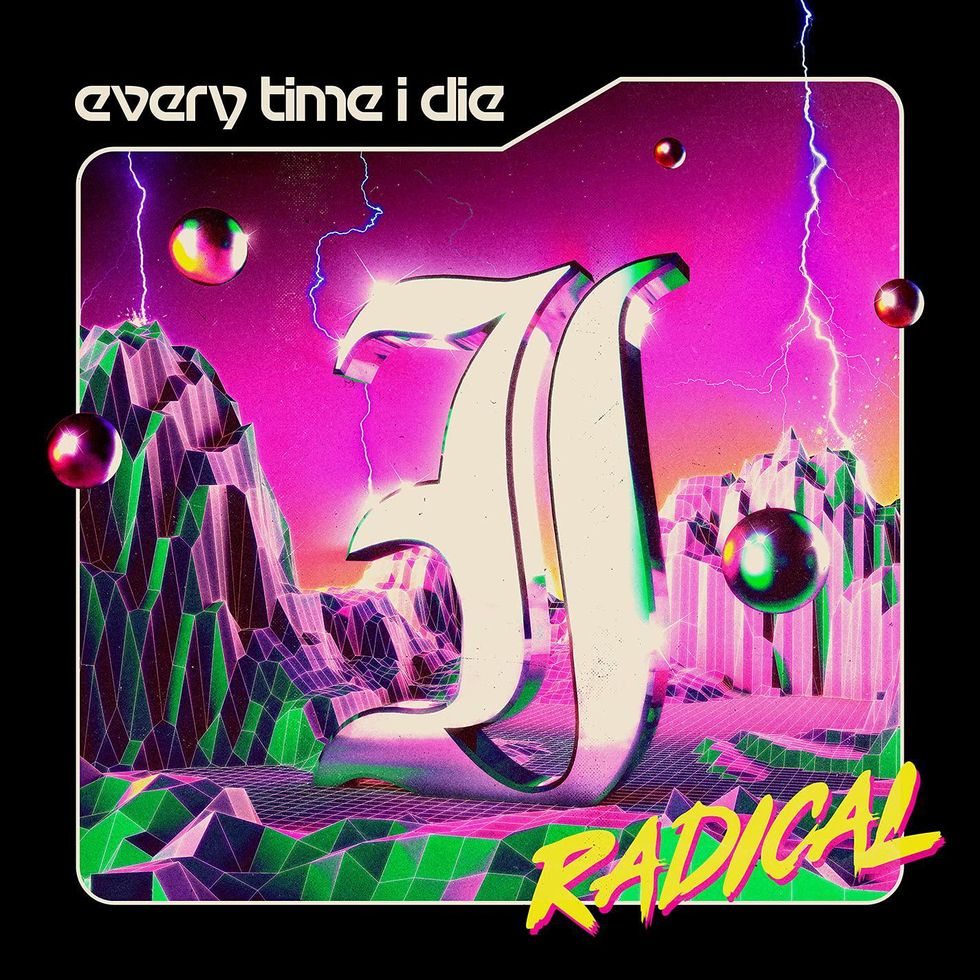 Radical
The boys from Buffalo have been paying the bills with breakdowns since the late '90s. Radical marks their ninth punishing album (and second with Epitaph) that continues tight-roping their pit-pulsing roots with different shades of fume. Signature brutal bangers that hang with anything they've done include "Dark Distance," "Planet Shit," and "All This and War" (featuring 68's Josh Scogin). Vocalist Keith Buckley still pens the most sardonic, cynical, double-entendre lyrics in the genre. Low Teens' slight experimentation advances with the sleazily sauntering "White Void," slinky stinger "Post-Boredom," and pensive (and almost poppy) "Thing with Feathers" (featuring Manchester Orchestra's Andy Hull).
Must-hear tracks: "Planet Shit," "Post-Boredom," "White Void"
Every Time I Die - "Post-Boredom"
Turnstile
Glow On
"Genre blending" is the music critic equivalent to gearheads describing an overdrive as "transparent." They're both overused and lazy. But in the case of Turnstile's third album, it's apropos. Sleek production (Mike Elizondo) and fresh flourishes weave together provoking thoughts of Depeche Mode, Deftones' "Digital Bath," EDM, dreamy alt-rock contemporary Citizen, and even Nothing's Shocking by Jane's Addiction. It's a sticky listen with an impeccable flow that will continue snagging fans from all walks of life. Rest easy, purists: The Baltimore heavy hitters keep their fist-in-your-face, East Coast hardcore bounce bumping. Dudes even became the first modern hardcore act to hit the late-night circuit (see below).
Must-hear tracks: "Mystery" and "Holiday"
Turnstile: MYSTERY /T.L.C. (TURNSTILE LOVE CONNECTION)
Silk Sonic
An Evening with Silk Sonic
Let's be honest, 2021 wasn't much brighter than 2020. We've needed a good time for a long time … enter Bruno Mars and Anderson .Paak. The duo put the fun back in funk by incorporating classic, upbeat R&B vibes that groove and move more like '71 than '21. Funkadelic, Earth, Wind & Fire, the Delfonics, and Teddy Pendergrass all live within this 30-minute party platter. Even when the cheese gets thick, the playful, positive energy and buoyant rhythms take precedent. And if you needed another reason to boogie down and flash your 24-karat smile, Bootsy Collins hosts the set (and even coined the duo's name, too).
Must-hear tracks: "Smokin Out the Window" and "Leave the Door Open"
Bruno Mars, Anderson .Paak, Silk Sonic - Smokin Out The Window [Official Music Video]
Nick Millevoi — Associate Editor
Daniel Lanois
Heavy Sun
I've found inspiration in this record on every listen—and I've listened a lot! Lanois, organist/lead vocalist Johnny Shepherd, and guitarist/vocalist Rocco DeLuca spent a couple years working together, practicing, performing, and developing the sound and songs heard on Heavy Sun and it shows. It's a powerful and truly unique set of music that could only be made as a long-term collaboration where several strong artistic voices start to incorporate into a whole new thing. The songs are sparse, melodic, groovy, immersive, and have a focused sound that incorporates elements of so many things that I love into some kind of slow-burn, dub-infused space gospel. Or something. Whatever it is, I feel like I've been waiting to hear this sound for a long time, and I expect Heavy Sun to reward focused listening for years to come.
Must-hear tracks: "Dance On," "Tumbling Stone," "Angels Watching"
Dance On
Pino Palladino and Blake Mills
Notes With Attachments
There are so many details and textures to enjoy on this production-heavy record, it makes every listen a new journey. Of course, it's a huge deal that this is Pino Palladino's debut as a composer/leader, and it's also my favorite Blake Mills record. To hear these musicians—both of whom seem capable of just about anything when they're in the studio—experimenting together makes this such a special document. With Afrobeat-inspired grooves, instrumentation from West Africa and South America, and hip-hop and minimalist inspirations, Notes With Attachments is a sonic stew akin to Miles Davis' On the Corner. I hope this is what the future sounds like.
Must-hear tracks: "Ekuté," "Man from Molise"
Just Wrong
Hailu Mergia & the Walias Band
Tezeta
I've been a sucker for Ethiopian jazz for a long time, but this reissue might end up being my favorite album from the genre. Originally a self-released cassette back in 1975, this album received its first wide release back in June, when it quickly became the soundtrack to most of my summertime hangs—and I still keep coming back. I love the tunes and I'm a big fan of Mergia's expressive, soulful keyboards. Tezeta was recorded in off hours when the band was gigging at the Hilton Addis Ababa. Apparently, Alice Coltrane once swung through the hotel and sat in. That's a mind-blowing collab, and I can easily imagine her fitting into the group's bouncy groove. But what's most important is that the vibe of this record is totally unbeatable, and the remaining cassette hiss adds a nice aural patina that makes my imagination run wild.
Must-hear tracks: "Tezeta," "Nefas New Zemedie"
Tezeta
Charles Saufley — Gear Editor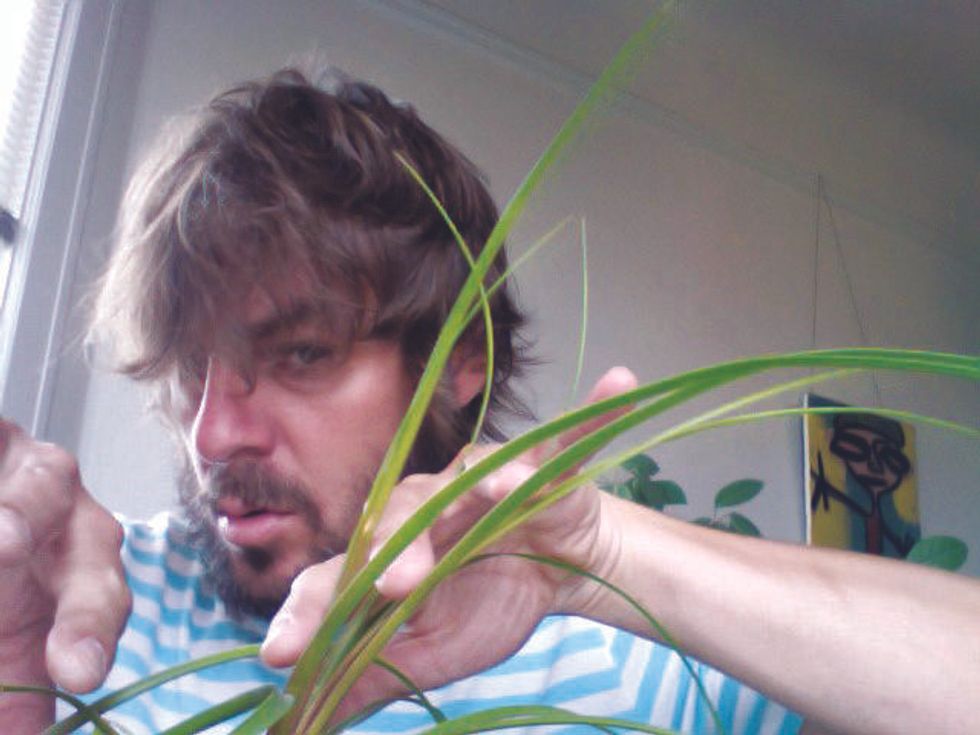 Can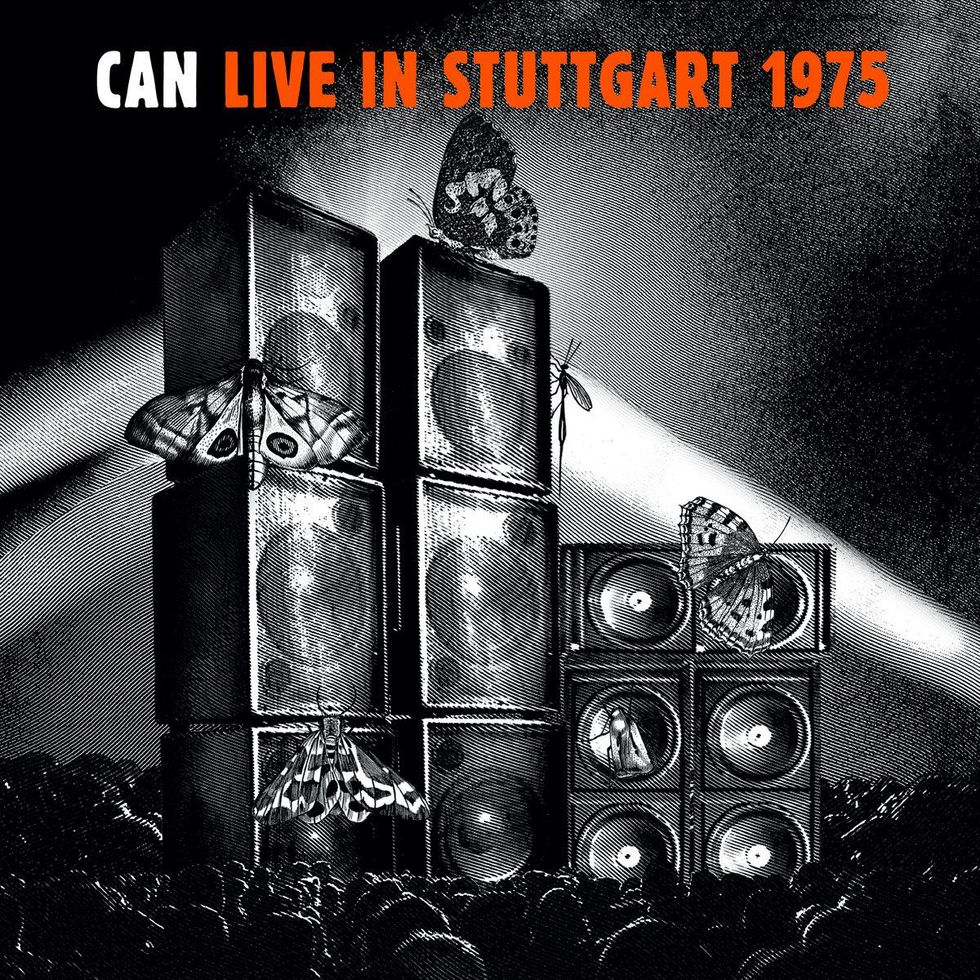 Live in Stuttgart 1975
Want to switch up your guitar practice and get a little aerobic workout in the process? Then jam along with Can's superhuman drummer Jaki Liebezeit and his accomplices for the entirety of the six sides of this treasure trove. Can fans will recognize snippets of song from their catalog among these Germanically, numerically titled jams. But generally, recognizable tune snippets are just seeds for drifting excursions that are simultaneously intense, amazingly focused, delirious, and positively ecstatic.
CAN • LIVE IN STUTTGART 1975
Floating Points / Pharoah Sanders / The London Symphony Orchestra
Promises
The pandemic tested my love for what you could loosely call "ambient" music in a big way—not because I needed it any less, or because my favorite pieces of more minimal, formless music had ceased to move me, but because ambient was suddenly, inescapably everywhere—just as Mr. Eno had prophesized.
One piece that broke through was Sam Shepherd (aka electronic artist Floating Points) and Pharoah Sanders' collaboration with the London Symphony Orchestra. Spread over nine movements—each based loosely on a seven-note figure that shines like drops of dew after a winter frost—Promises is a sort of gentle push and pull between the celestial, Apollonian forces of Floating Points and the orchestra, and Sanders' still-majestic saxophone voice, which manages to be Dionysian, earthy, and extra-celestial all at once. The sum of their efforts is an altogether grounding listening experience.
Floating Points, Pharoah Sanders & The London Symphony Orchestra - Promises [Full Album]
Jason Shadrick — Associate Editor
Oasis
Knebworth 1996
Although I lived through the Britpop era of the '90s, it took this album—and a deep dive into Oasis' catalog this past summer—to really understand the appeal. Also, after 2020 I was likely looking for as much live music as I could, even if it happened 25 years ago. Recorded at a massive Woodstock-like field in England, this is a document of the Gallagher brothers at their absolute peak. Big guitars, Liam's sneering vocals, and 250,000 people singing every word. Proper gig.
Must-hear tracks: "Champagne Supernova," "Acquiesce"
Oasis - Champagne Supernova (Live at Knebworth) [Taken from 'Oasis Knebworth 1996']
Jason Isbell and the 400 Unit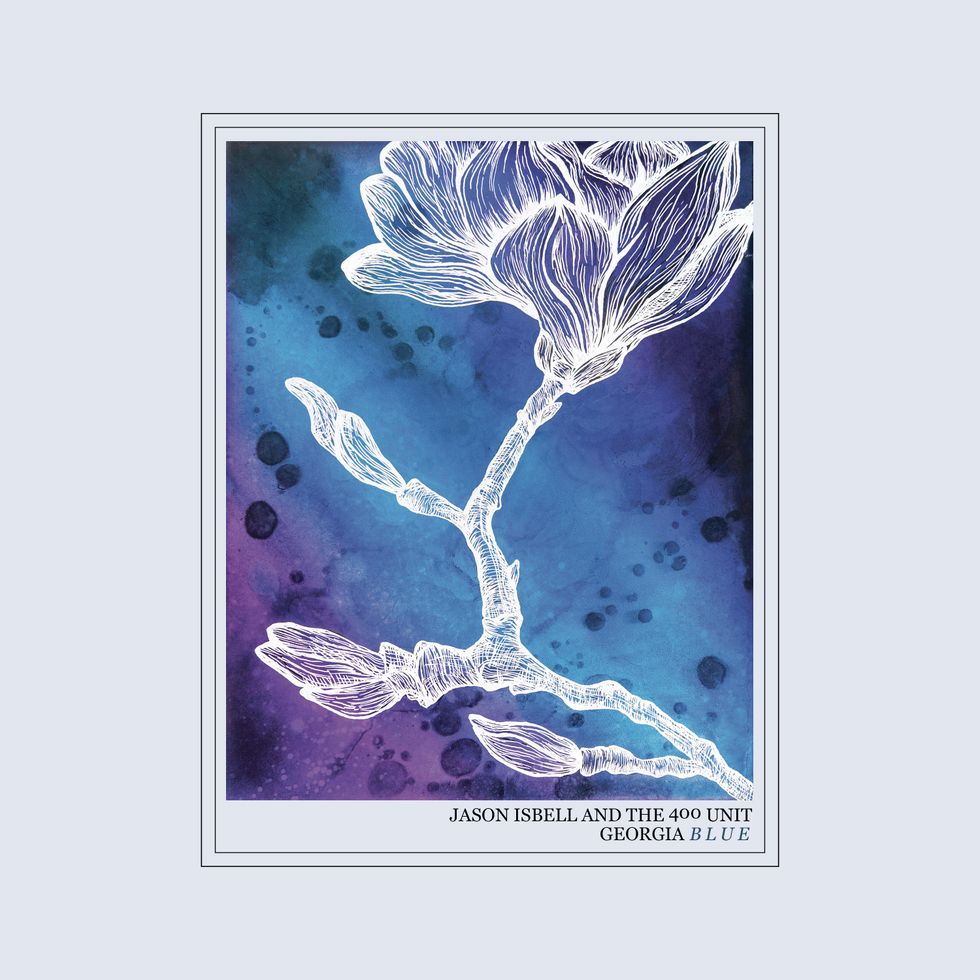 Georgia Blue
After promising on Twitter to record a Georgia tribute album if Biden won the state, Isbell and his band came through with one of the best "tribute" albums in ages. A pure love letter to the Peach State, this collection of tunes by R.E.M, James Brown, Black Crowes, Indigo Girls, and others feels like a very well-rehearsed jam session with a pile of famous (and legendary) friends. Hearing Brittney Spencer on "Midnight Train to Georgia" alone is worth it. Plus, the lengthy take on the Allman's "In Memory of Elizabeth Reed" gives both Isbell and Sadler Vaden plenty of room to stretch. Let's hope there's a Texas volume down the road.

Must-hear tracks: "Midnight Train to Georgia," "Honeysuckle Blue," "Driver 8"
Midnight Train to Georgia
Béla Fleck
My Bluegrass Heart
It took 20 years, but Béla's bluegrass trilogy is finally complete. Both Drive and Bluegrass Sessions are supremely influential recordings to fans of newgrass and acoustic music. Sadly, this also serves as a de facto tribute to Tony Rice, who passed away last December. Rice was Bela's guy. So much so, that Bela considered not doing an album if Rice wasn't available to play. Bela dove headfirst into the new crop of bluegrass musicians, which has become the link between them and the first wave of newgrass cats that populated the previous two albums of the trilogy. Billy Strings, Molly Tuttle, Sierra Hull, Michael Cleveland, and others all have absolute standout moments on this album. This is serious music played with big love.

Must-hear tracks: "Wheels Up," "Charm School"
Béla Fleck - Charm School (feat. Billy Strings & Chris Thile)
Tedeschi Trucks Band
Layla Revisited (Live at LOCKN')
No other band on earth could have given the Layla album the justice it deserves like TTB. Full stop. Add in Trey Anastasio and Doyle Bramhall II and you have pure magic—even if Trey is along for the ride a bit. The band's connection to the Dominos is more than shared branches on the tree of blues-rock influence. Derek was named after the band (his brother was named after Duane Allman), and Susan Tedeschi was born on the exact day it came out in 1970. This is big-band blues-rock with a vintage heart, and that's what separates TTB from most other touring outfits. Nobody is left behind and they all churn ahead with a shared focus—even if they might not know where they'll end up.
Must-hear tracks: "Layla," "Keep on Growing," "Little Wing"
Tedeschi Trucks Band - Layla (Live at LOCKN' / 2019) (Official Music Video)
Most-anticipated 2022 releases: Ben Rector, Red Hot Chili Peppers, Bonnie Raitt
Premier Guitar editors reveal the records that helped them cope during COVID-19 quarantine. Plus, their most-anticipated releases of 2021.
We made it. To the end of a year that has already gone down in infamy as one of the weirdest (and worst) in decades.
As the pandemic turned the world upside down nine months ago, many musicians and their livelihoods were heavily impacted. No concerts, no touring, album release dates postponed, restricted studio access, and let's not forget the dangers of actually being in the same room with other humans (sometimes that's necessary to make songs). But let's try to forget all that for a moment and focus on what really matters: music! The silver linings of tough times can be sweet: beautiful and amazing albums were made this year, connecting us isolated social distancers, and helping us tread water.
At best, this list will open up some new tunes for you to spin at home this holiday season as you're welcoming a new year ahead. At worst, you can just skip what you don't like. (But surely listening to any of these albums would be better than reliving this year!) Either way, let us know which albums were your favorites in the comments below.
As we say good riddance to 2020, we wish you this sentiment with more oomph than you know: Happy Freakin' New Year!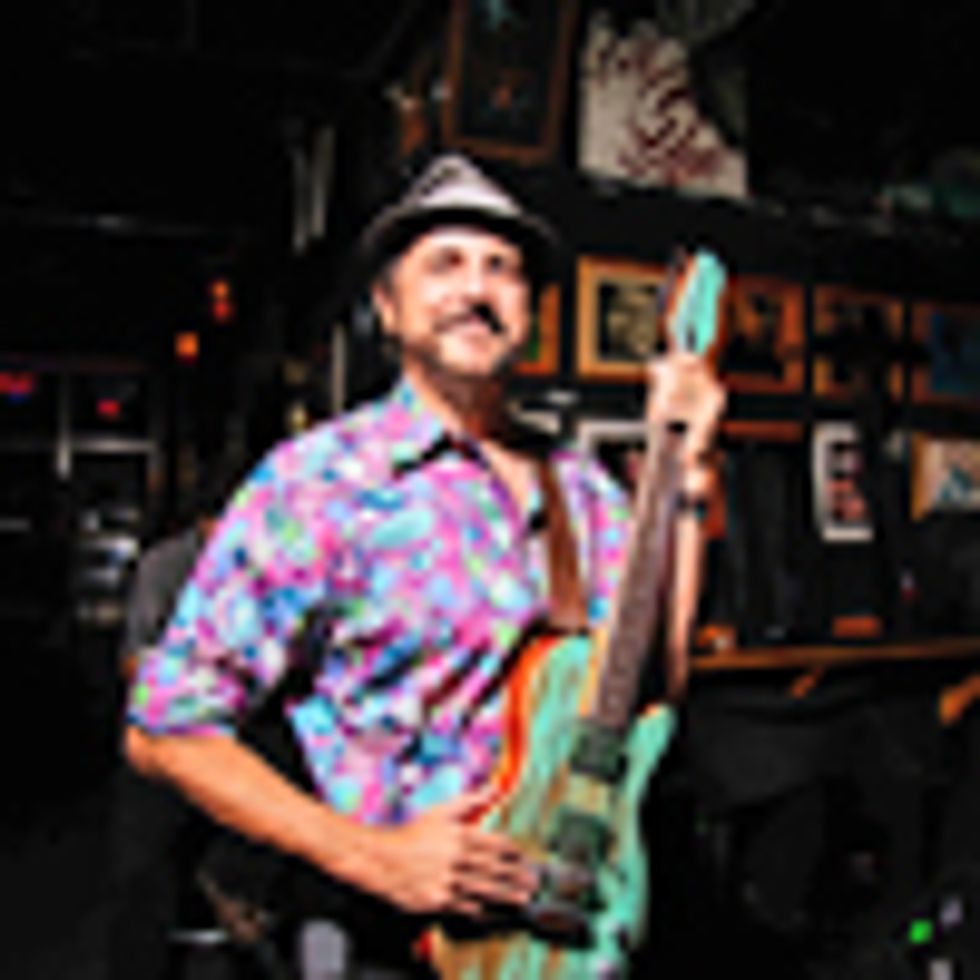 TED DROZDOWSKI
SENIOR EDITOR
I've sought refuge during the pandemic—mental deliverance and comfort food for the soul—in my roots. Blues has long been a source of the latter for me. And Mississippi Suitcase is elemental: a celebratory bonfire, radiating Parcek's virtuosity, creativity, and musical intelligence.
Peter Parcek
Mississippi Suitcase
It's not simply his world-class and richly original guitar playing, which dances on an emotional high wire between transcendent invention and deep tradition, or his songwriting, which illuminates all the corners of our humanity, that makes him such an important and hauntingly expressive artist in today's blues and roots scene. Or even the way his singing breathes with life and wisdom. There's also his ability to reframe classic material, whether by Sonny Boy Williamson or Lou Reed, in a way that's respectful of history and yet resonant in the present. He can be wild and unpredictable, yet resolute as granite. And, like a bonfire, he burns. He is truly a master, and I love this album.

Pink Floyd
Delicate Sound of Thunder
Pink Floyd has been my shelter in this year's storm. I revisit everything in the band's and David Gilmour's catalogs constantly, finding warmth in the weirdness and beauty, and in the empathy of their finest lyrics, and uplift in Syd Barrett's and David's performances. So it felt like this reissue, recorded during the 1987 Momentary Lapse of Reason tour, was a gift made for me. The remastered sound and the performances are killer—a sonic, psychedelic spa I can soak in infinitely, and there's music not on the original release, including the wordless wonder "The Great Gig in the Sky." And while I love Syd's left-field virtuosity, nobody has a more beautiful, burnished tone than David, and the delicate precision of his bends and phrasing cut to my heart. I really get lost in his playing, in the best way possible. Adding to my Floydian refuge was the also-just-reissued book Barrett: The Definitive Visual Companion, by Russell Beecher and Will Shutes, packed with early photos of Syd, with and without the band, and his paintings and drawings, including work through the early mid-2000s. It's a fascination look inside a wonderful and difficult mind.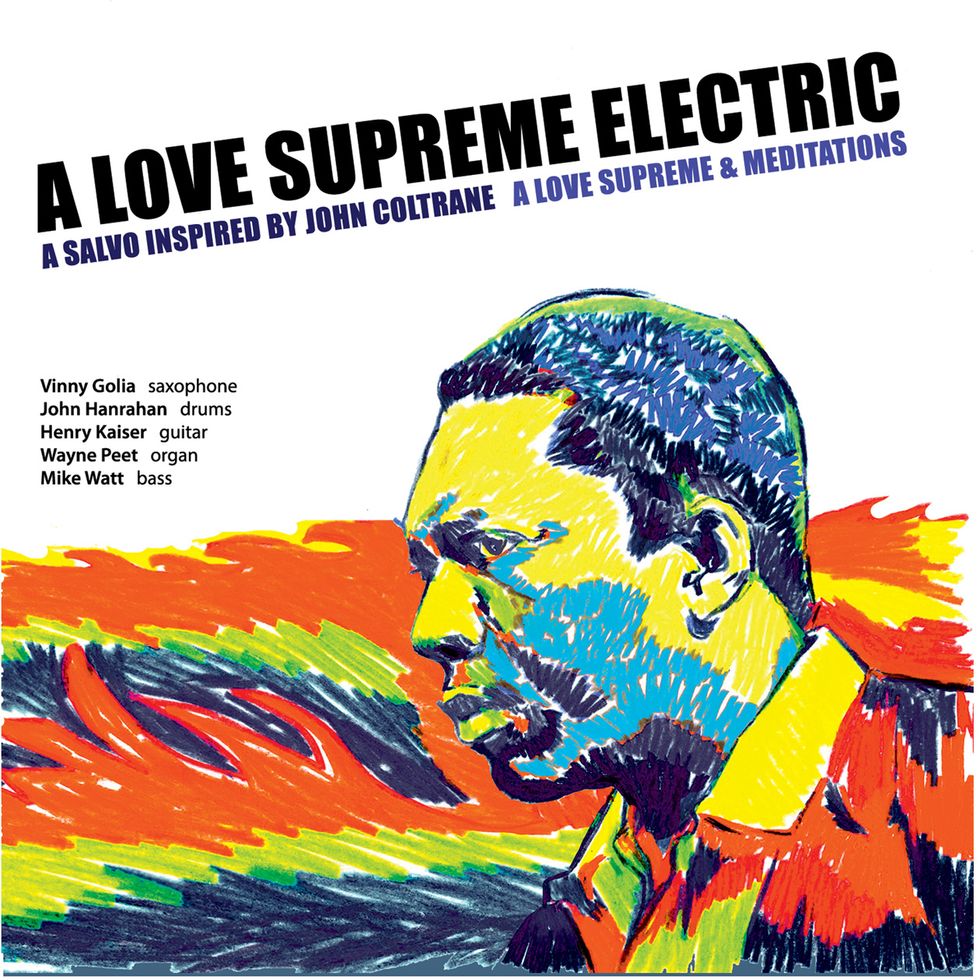 Henry Kaiser, Mike Watt, Vinny Golia, Wayne Peet, and John Hanrahan
A Love Supreme Electric: A Salvo Inspired By John Coltrane—A Love Supreme & Meditations
This two-album set answers a theoretical: What if Coltrane had survived cancer and joined Miles Davis in pioneering electric jazz? Five of the world's finest improvisors weigh in via compositions from the two brilliant 'Trane albums in the title. There's a lot of mystery, satisfaction, and surprise in these 12 performances, as instrumental voices blend and fracture, melodies skyrocket and flare, and notes tumble in a stampeding herd or slowly and elegantly stretch like lazy cats in the sun. Kaiser's guitar playing is full of energy and invention, but, honestly, so is everyone's. At times there are clear nods to Sonny Sharrock, who was himself a Coltrane disciple, and the improv supergroup Last Exit. During pandemic isolation, this rune to chaos and control (and Coltrane, of course!) is a marvelous reminder of freedom—and a reminder that free jazz has always been about human, rather than musical, liberation.
Most-anticipated 2021 releases: Please, Tom Waits … please, this year! Any unreleased Sonny Sharrock, R.L. Burnside, or Junior Kimbrough recordings. More great discoveries and productions from Dan Auerbach and his Easy Eye label. And new music from Julian Lage, Anthony Pirog, and Valerie June.
A fingerpicking shaman essays tunes from his 40-year career with depth, taste, and tone.
Catfish Keith
Blues at Midnight: Original Songs of Catfish Keith
Achieving lovely, burnished, rich acoustic tone is a lifelong pursuit, and Iowa-based singer and fingerstylist Catfish Keith has plucked 13 songs from his 40-year career to showcase in this collection. All are masterfully played, on instruments ranging from a 1927 Gibson Nick Lucas Special to a 1930 National Duolian to recent guitars by builders like Collings and Santa Cruz. And while exceptional instruments always tilt the deck in a player's favor, it's Keith's deft picking-hand control—producing perfectly rounded notes colored by equally well-chiseled dynamics—that makes listening so nourishing.
But this isn't just comfort food. Keith's command of acoustic blues styles is wide and impressive, from Mississippi's Delta and hill country, and the Texas flats, with influences from the West Indies, Mexico, and other lands adding depth. His voice and allusive lyrics help weave this album's distinctive spell—the work of a highly accomplished acoustic blues shaman.
Must-hear tracks: "West Indian Waltz," "Blues at Midnight," "Jumpin' Jack Rabbit"