Guitars and Gear 2015 - Boss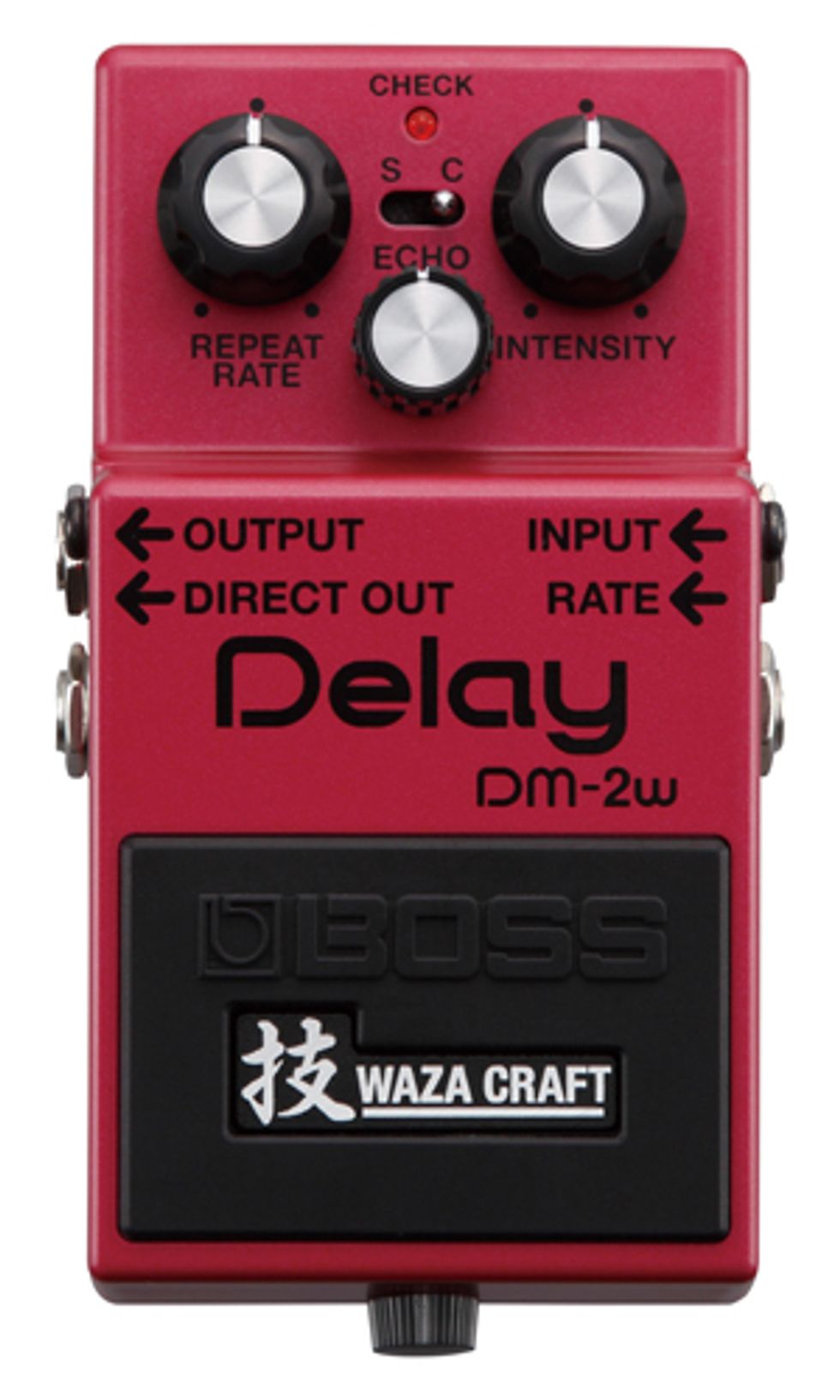 Boss DM-2W Delay Waza Craft Special Edition - Value: $179.00
Ever since the original DM-2 analog delay pedal left the market in 1984, pedal collectors have been on the lookout for its dark and moody bucket-brigade tone. The BOSS Waza Craft DM-2W isn't just a reissue DM-2, it's a total rebuild that offers you the same amazing character, with none of the clock noise that plagued the original - and that's just the Standard mode. Next, there's the DM-2W's Custom mode, which increases the maximum delay time from 300ms to about 600ms and adds warmth and clarity to the repeats for a more modern analog-delay sound. What's more, both of the DM-2W's modes take advantage of two additional modifications, which include split optional split wet/dry outputs and an expression pedal input that lets you control delay time on the fly.
Learn More

Click here to see the whole Guitars and Gear Showcase!