Guitars and Gear 2015 - Moog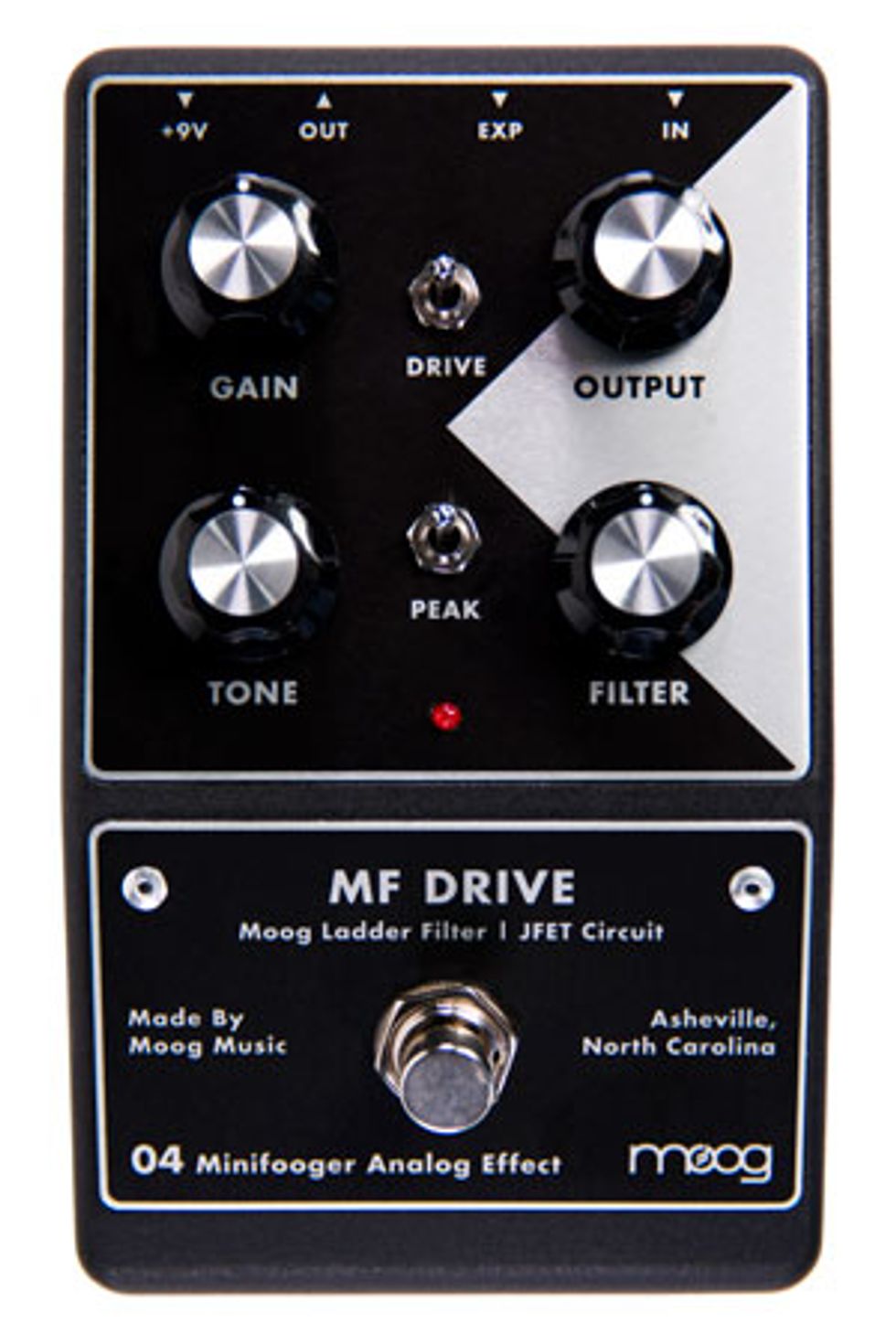 Moog MF Drive Minifooger Overdrive Pedal - Value: $169.00
The Moog MF Drive Minifooger overdrive pedal combines Moog's amazing Ladder Filter lowpass, boutique FET circuitry, and classic OTA design to provide you with killer tone and incredible picking dynamics. From fully dimed American tube amp scream to warm and creamy British overdrive, the MF Drive gives you the controls you need to dial in the perfect character for your music. Even vintage fuzz tones are within reach for this versatile overdrive. And when you connect an expression pedal, you can even use your Moog MF Drive as a delightfully dirty wah.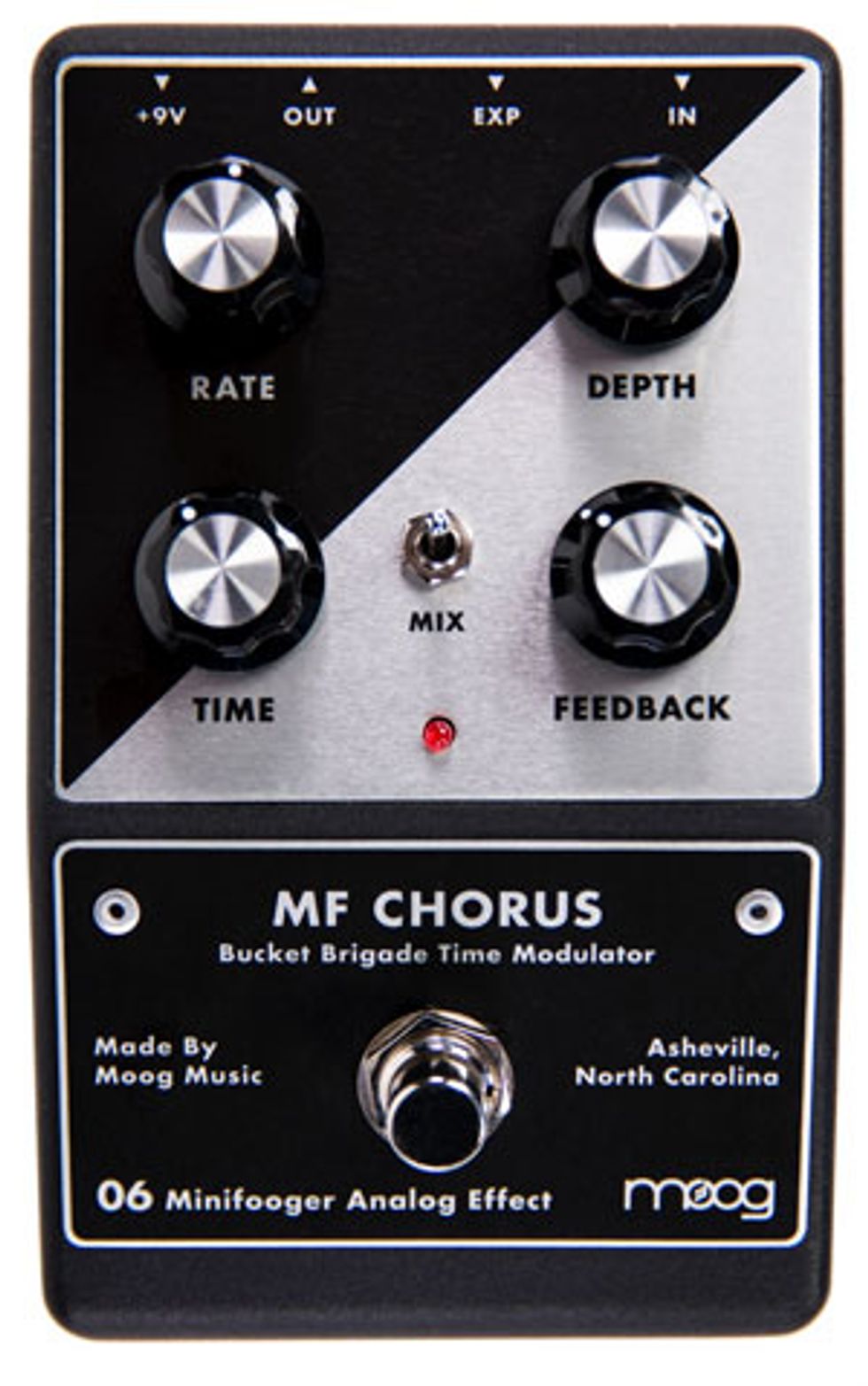 Moog MF Chorus Minifooger Chorus Pedal - Value: 189.00
Totally analog, totally bucket-brigade-delay-based, the Moog Minifooger series MF Chorus packs more glorious chorus and vibrato effects into a compact pedal than just about anything we've seen at Sweetwater. Between the Time and Feedback knobs, you can use the MF Chorus to dial in anything from a bright shimmer to a lush modulated slap delay. Depth applies modulation to the delay time, allowing you to go from a subtle chorus or vibrato to multi-octave mayhem. Finally, there's a rate knob, which controls the LFO speed connected to the delay time. You can manipulate it with an expression pedal, going from a subtle sweep to a heavy warble with the tilt of your foot.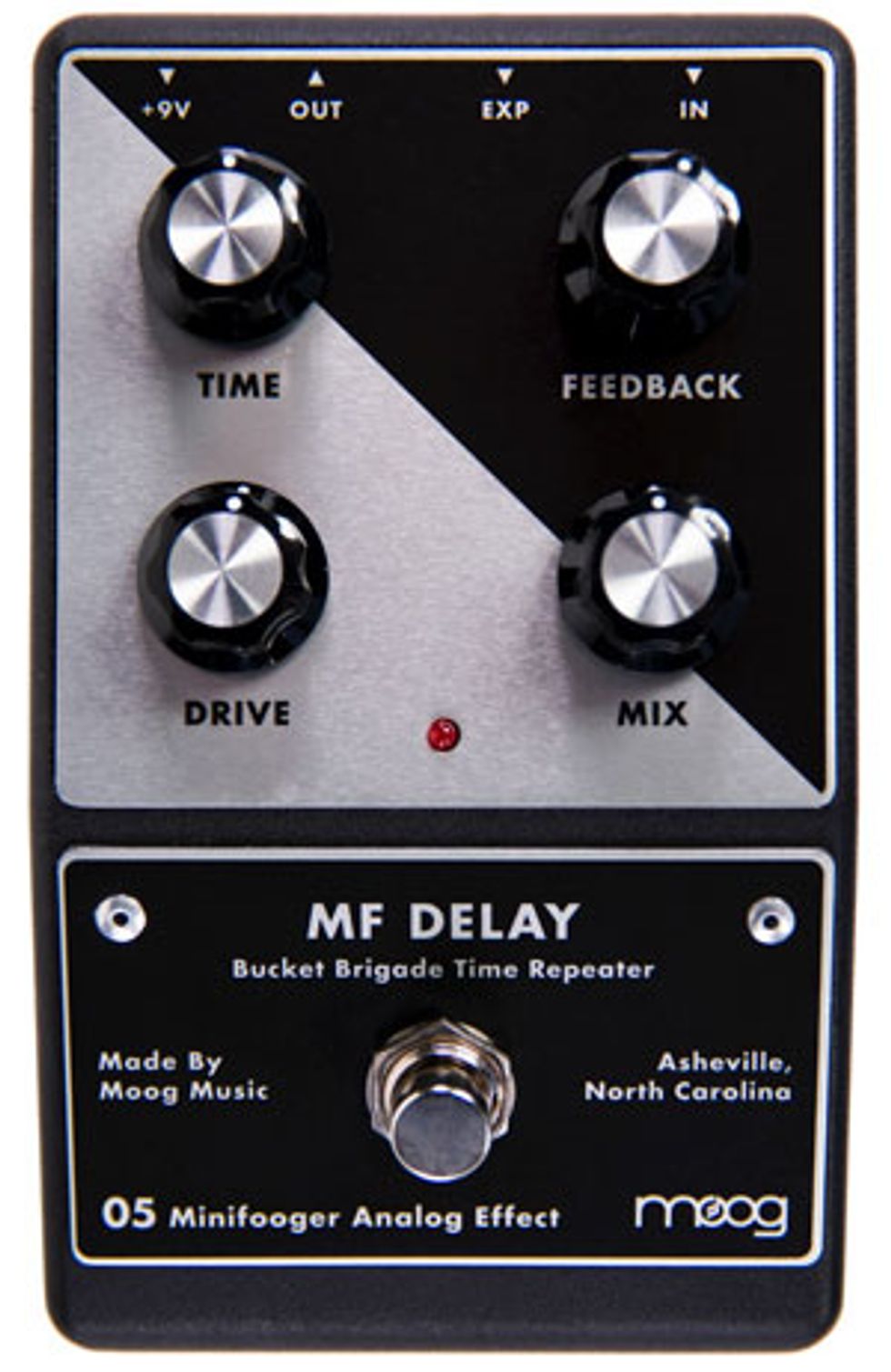 Moog MF Delay Minifooger Analog Delay Pedal - Value: $199.00
The Moog Minifooger MF Delay is one of those rare effects pedals that can totally reinvent your rig. Using four analog bucket brigade chips, the MF Delay lets you dial in up to 700ms of clear, naturally blooming delay that decays naturally and smoothly into an almost reverb-like tail. At shorter settings, the MF Delay can give you classic slap-back echo, and onboard drive control lets you rough up your sound with a bit of extra grit. Cooler still, you can hook up an expression pedal to take control feedback or delay time, allowing you to easily create swells and flanging, and tape delay type effects with your Moog MF Delay pedal.