Guitars And Gear Showcase - Gibson Acoustic J29 and Hummingbird Quilt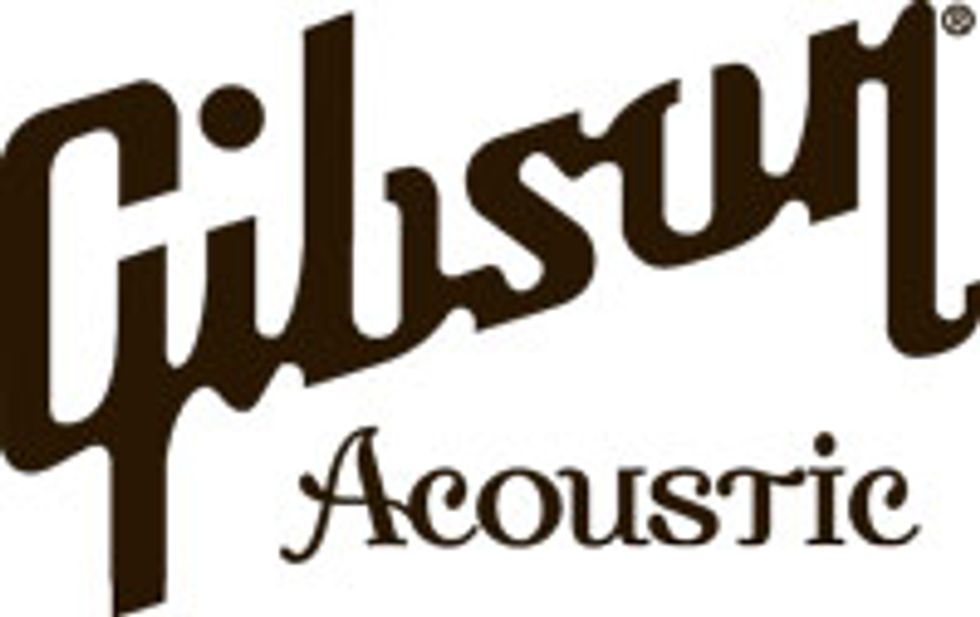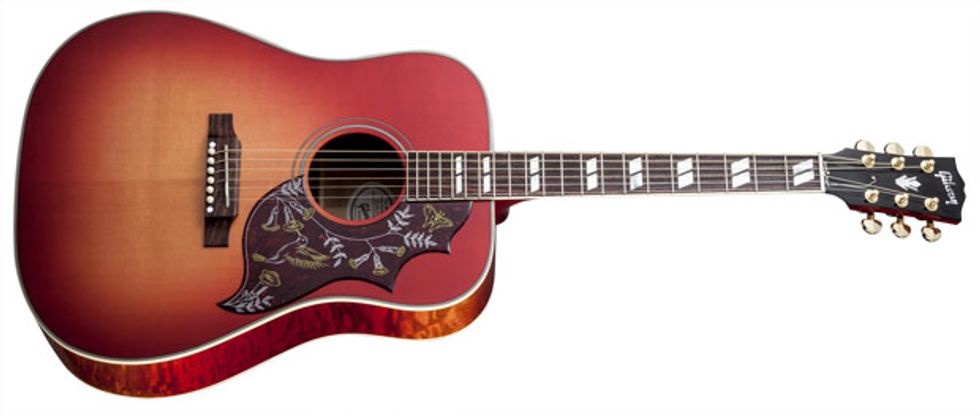 Gibson Acoustic Hummingbird Quilt 2014Â - MSRP:$4,771
Gibson's Hummingbird has been one of their most recognized - and played - acoustic guitars for over 50 years. For 2014 the Hummingbird Quilt acoustic-electric guitar takes the classic square-shoulder dreadnought design and accentuates it with gorgeous quilted maple back and sides. With the hand-rubbed nitro finish, the effect is amazingly holographic and dimensional. And you'll find everything else you'd expect on a Hummingbird, from the tone-enhancing scalloped X-bracing to the Baggs Element pickup for natural plugged-in sound.

Learn More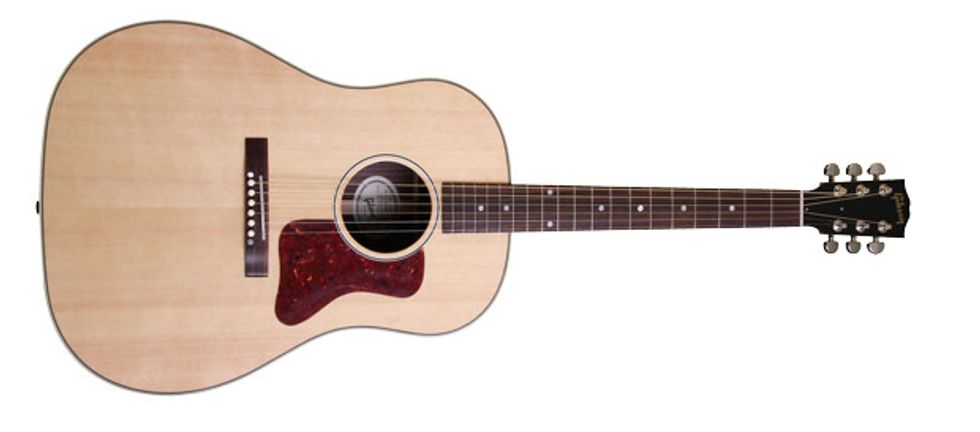 Gibson Acoustic J-29 - MSRP:$2,862
Full-bodied, loud, and extremely easy to play, the Gibson Acoustic J-29 Rosewood acoustic-electric guitar may just be one of the most satisfying guitars to arrive at Sweetwater in 2014. With its slightly shorter scale neck and round-shoulder body, you'll find that the J-29 sits comfortably in your lap and that fretting in any position is remarkably comfortable. Of course, there's the timeless sound you'll only get from rosewood topped in Sitka spruce, but you can also look forward to amazing sound when you play plugged in, thanks to the onboard LR Baggs Element electronics. Live onstage or in the comfort of your studio, you'll enjoy every moment you spend playing a Gibson Acoustic J-29 acoustic-electric guitar.

Learn More

Click here to see the whole Guitars and Gear Showcase!