Guitars And Gear Showcase - Orange OB1-K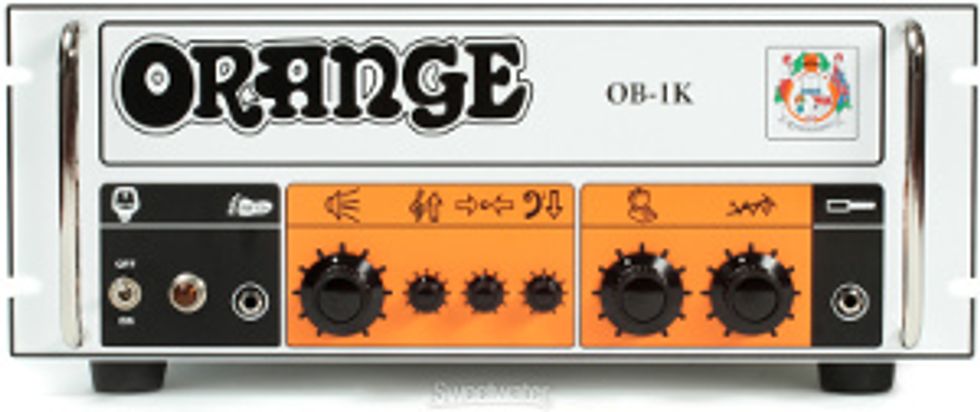 Orange OB1K - MSRP: $2649
Orange has a new 1,000-watt OB1-K bass amp, and wow - it's a beast! The OB1-K splits your bass signal along two paths, which you blend together to taste. The first path produces tight, clean, rock solid bass. The second path has two controllable gain stages. Between the two you can go from pristine clean to roaring mean!
Orange OB1-K Bass Amplifier Features:
Rackmount 1,000W solid state bass amp
Dual signal paths give you two distinct bass voices to blend together
First signal path is designed for clean, tight, powerful bass tone
Second signal path has two controllable gain stages for adding upper harmonics and distortion
Active 3-band EQ for tone shaping
Learn More

Click here to see the whole Guitars and Gear Showcase!