Guitars And Gear Showcase - TC-Helicon VoiceLive 3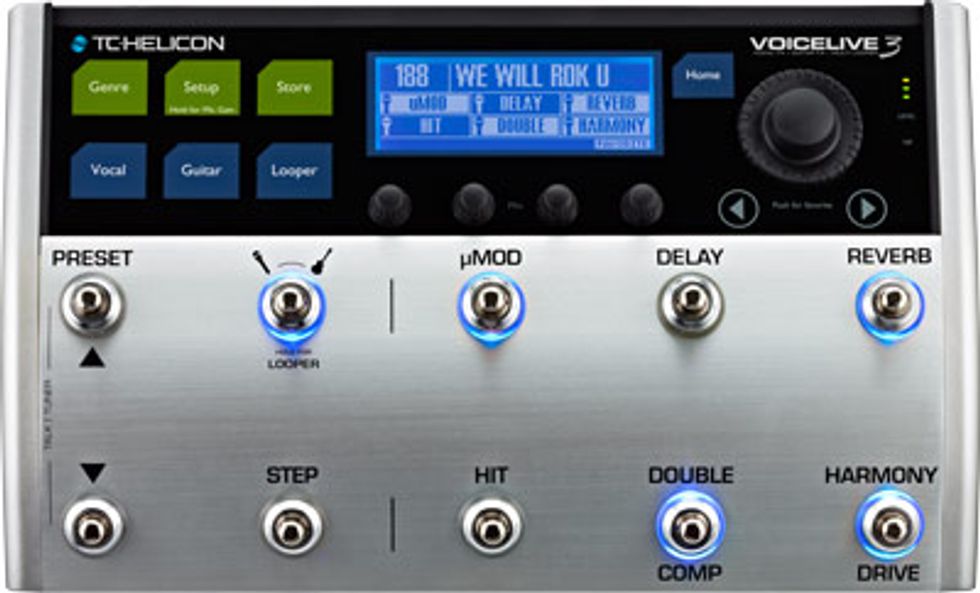 TC-Helicon VoiceLive 3 - MSRP:$1,099
Previous incarnations of the VoiceLive series provided singers with a vehicle for enhancing their onstage performance by providing harmonies and effects that auto-track based on the chords being played. Whether solo or backed by a band, the VoiceLive opened up the creative possibilities of live performance. Now with the VoiceLive 3, TC-Helicon is upping the ante yet again, adding tons of new features to an already impressive system, making this version the ultimate performance tool.

Learn More

Click here to see the whole Guitars and Gear Showcase!