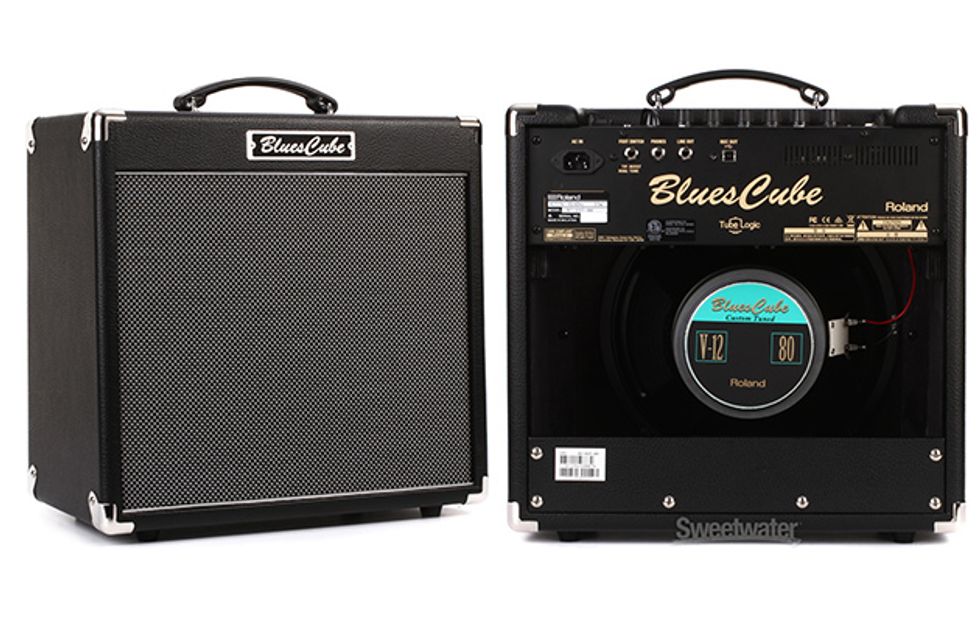 Roland Blues Cube Hot - 30W 1x12" Combo - Value: $499.00
The Roland Blues Cube Hot combo guitar amplifier delivers vintage-flavored tube tone and response in a gig-ready package. Roland's Tube Logic circuitry reproduces every stage of a tweed-era amplifier from preamp to power amp to speaker output. This 1-channel amp offers a large tonal palette and a variable power output so you'll be ready for any gig. The versatile and powerful Roland Blues Cube Hot combo amplifier delivers vintage tube tone and the touch response you want from an amplifier.
Learn More


Click here to see the whole Guitars and Gear Showcase!