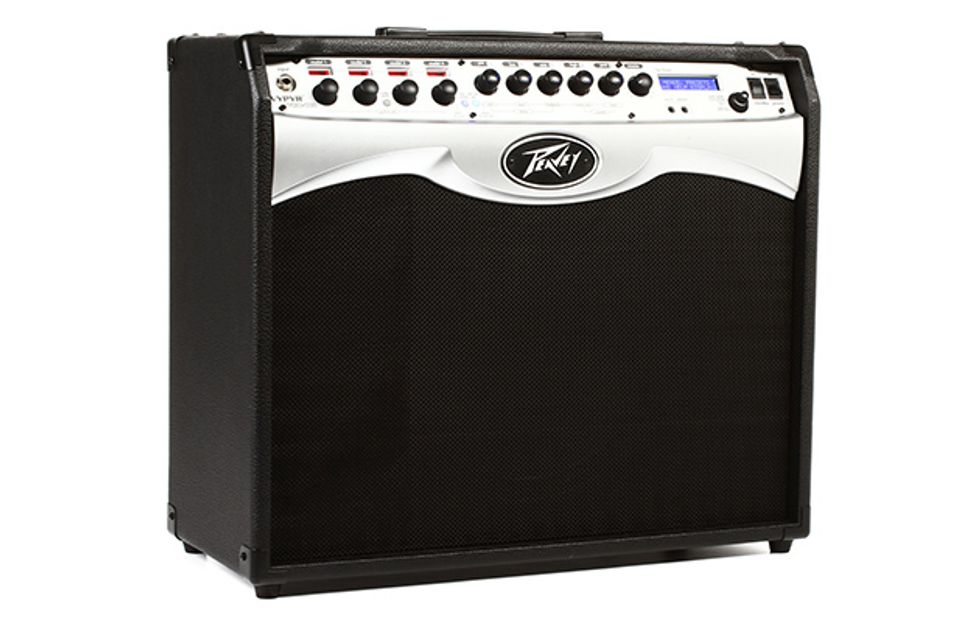 Peavey Vypyr Pro 100 - Modeling 100W 1x12" Guitar Combo Amplifier - Value: $599.99
The four stages of Peavey's acclaimed Trans-Tube technology allow the Vypyr Pro 100 combo amplifier to create some of the most dynamic, detailed distortion you've ever heard in a modeling amplifier - and the clean tones are sweet, too. As far as modeling amps go, guitarists at Sweetwater have been impressed with Peavey's Vypyr combo amps for years. The Vypyr Pro 100 gives you more amps, effects, and even instrument models in a gig-ready combo format. Whether you're cranking it up onstage, sending its speaker-emulated direct out to a sound system, or recording via USB in your home studio, you're ready to rock with the Peavey Vypyr Pro 100.
Learn More


Click here to see the whole Guitars and Gear Showcase!