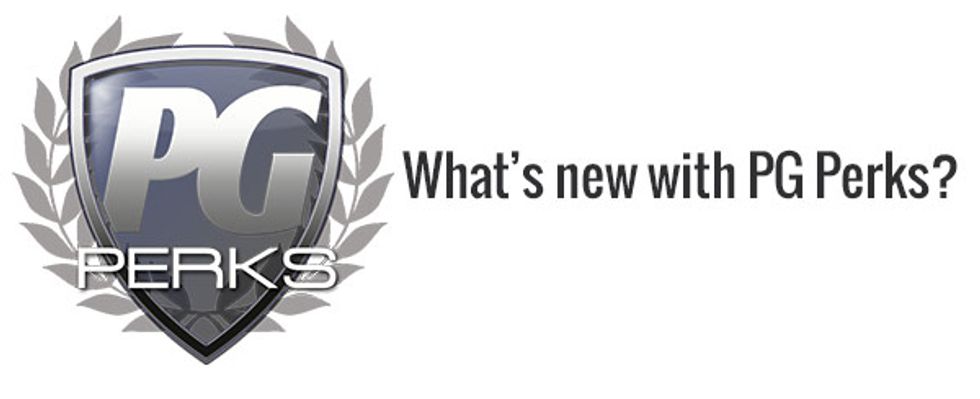 As you might have noticed, things are looking quite a bit different here on PremierGuitar.com. That's because we've been working hard to make your experience on the website even better. One of the innovations with the new PremierGuitar.com is that you now have the opportunity to set up your own account on the site, making it easier for you to navigate and access a wide variety of offerings, including your PG Perks offers.

We know that sometimes change can be difficult, but we believe the new PremierGuitar.com will make it easier for you to find the content you're looking for! Once you register as a PG Perks member, you'll gain access to a series of exclusive discounts and rebates from around the industry in addition to those popular Perks-only gear giveaways. In fact, we are planning to bring you even more exclusive offers with this round of changes.






Being a PG Perks member is still ENTIRELY FREE, you just have to register your account to gain access to these offers. Make sure you check the box that says "PG Perks" when registering so you can be alerted when a new "perk" is available.

Click here to register your PG Perks account and access the current offer.

WE WANT TO HEAR FROM YOU!
In an ongoing effort to better serve our members, we want to hear what kind of "perks" you'd like to receive or just giving us general feedback on the new PremierGuitar.com. Let us know what you think by using our contact page. 

Learn more about the NEW PremierGuitar.com.