Get It In Writing Names Steve Oppenheimer 
as US Editorial Director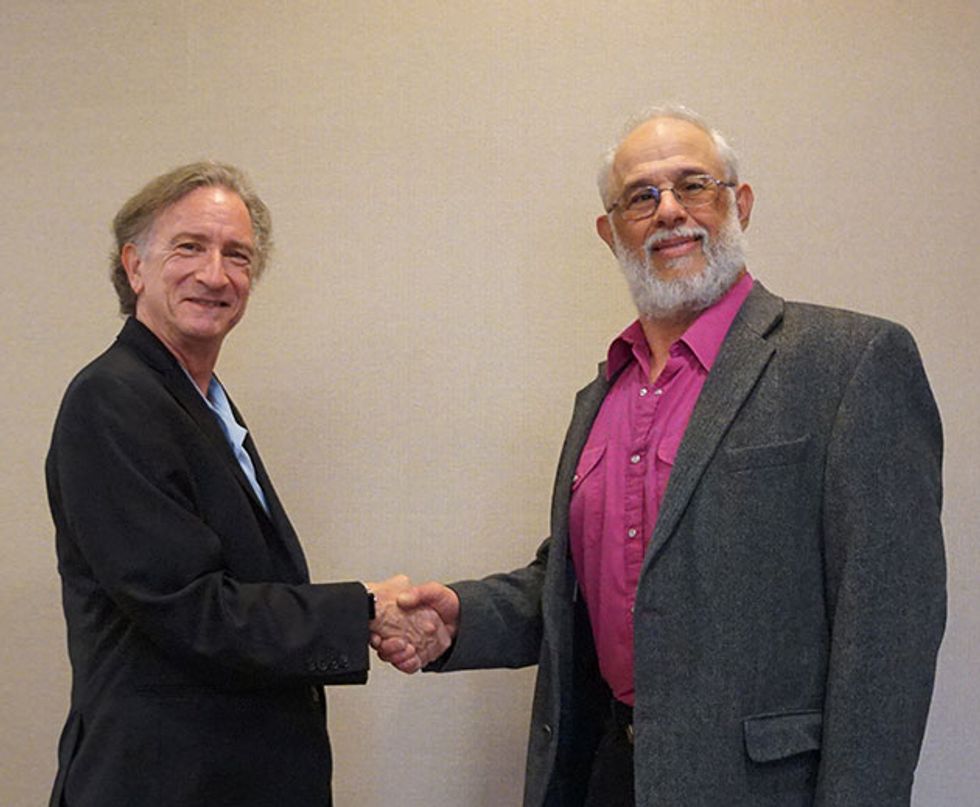 Daniel Keller and Steve Oppenheimer 
Get It In Writing, a leader in media relations strategies for Pro Audio/Video, Music Technology, and media production, has announced the appointment of Steve Oppenheimer to the position of US Editorial Director.
The appointment is part of a strategic alliance with White Dog Communications, the media firm founded by Oppenheimer in January 2015, and follows on the heels of a coalition with UK media firm The Inside Story. Through this cooperation, Oppenheimer and White Dog will provide editorial and strategic content for a wide range of Get It In Writing projects and clientele.
A long-time professional musician, sound designer, and technology pro, Oppenheimer's publishing career spans more than two decades as Editor in Chief of leading industry publications, including Electronic Musician, Remix, Onstage, and Music Education Technology, earning him Berklee College of Music's Distinguished Alumnus Award. An inspirational public speaker, he has cofounded and led two nonprofit organizations.
"Steve has been both a friend and respected colleague for years, and we've worked together on many projects in many capacities over that time," remarked Daniel Keller, CEO of Get It In Writing. "He's become a valued contributor to our editorial team and a tremendous asset for our clients, and we're thrilled to have him take on this new position."
"I'm excited by Get It In Writing's amazing group of clients," Oppenheimer avers. "With the clients' wide range of products and services, every project I work on is fresh and interesting. Best of all, Daniel and I work together very smoothly, and we're both intensely focused on helping our clients succeed. That makes doing business together a pleasure."