StudioTraxx Surpasses 1400 Mark
Site for "virtual" services growing
Las Vegas, NV (September 19, 2007) – StudioTraxx, an online musician-for-hire service, has surpassed the 1400 musician mark. That means the online studio home now has more than 1400 quality musicians available for "virtual" services.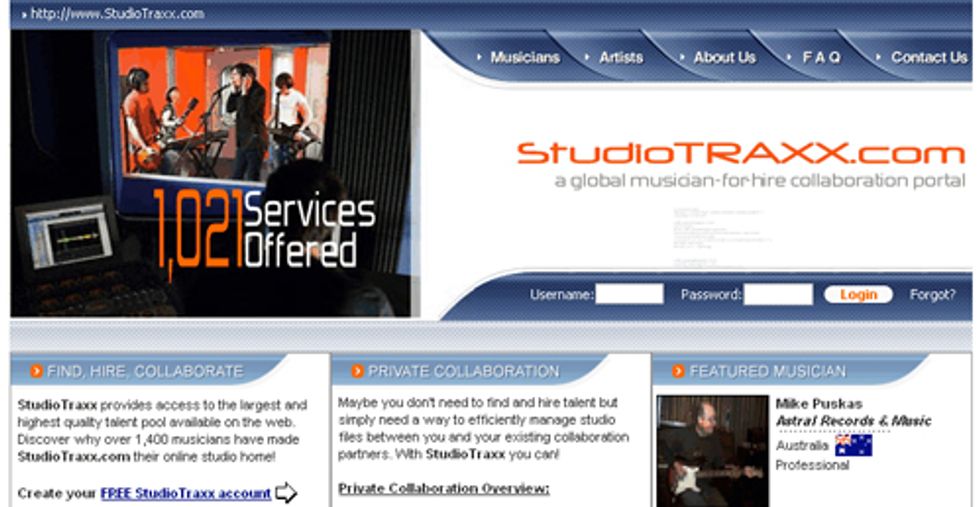 StudioTraxx aims to unite people who need music services with the people who provide them. Its 1400+ musicians cover basically every skillset and genre of music including instrument and vocal performance, full arrangement backing tracks, engineering, drum programming and filmscore composition. Like the bulletin board at the back of a music store, StudioTraxx connects musicians and people who work in and around music with each other, only on a much larger scale - 24 hours a day.
Musicians are encouraged to sign up and get involved with the site, which is free to join. StudioTraxx also has Private collaboration areas available for musicians who already have existing collaborative partnerships but need an efficient and reliable way to manage it.
For more information: