Enter here for your chance to WIN a Holeyboard Complete 123 Pedalboard! Giveaway Ends October 31, 2021.
---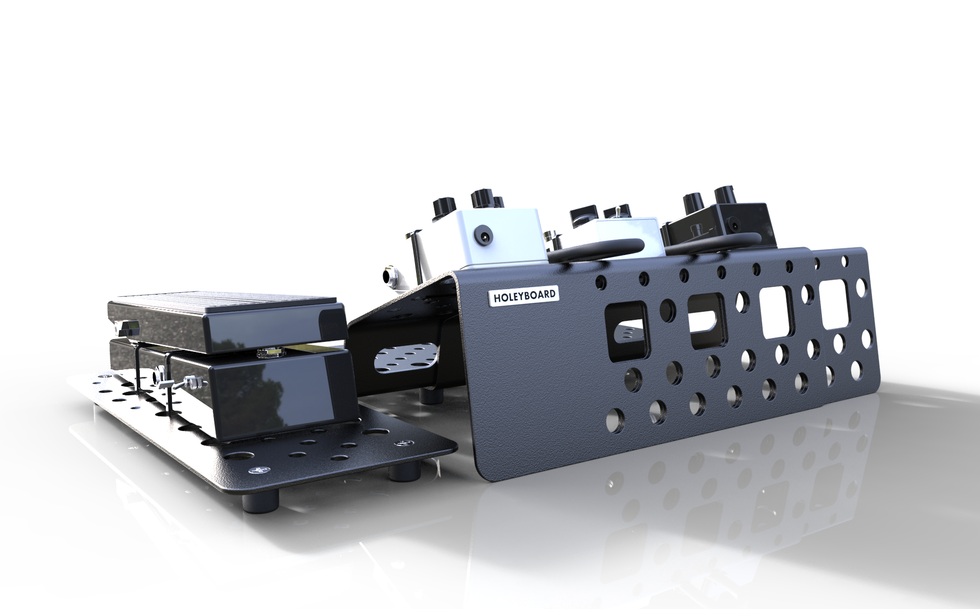 The Holeyboard 123 is exactly the pedalboard you want, precisely how you want it.
The Holeyboard 123 Pedalboard's patented expansion system allows you to adjust the pedalboard to exactly the size you want, allowing for infinite additions in width down to just 13". Add on as many #3 modules to fit wah wah and expression pedals. Put your pedals where you want, exactly how you want them.
Holeyboard