Stompbox Gear Finds: Feb 2022
Need a new Stompbox? Find your next effect in this month's Gear Finds!
---
An undersung rhythmic vibe enhancer gets a compact and capable reissue.
Unique, inspiring, and fun effect. Stereo functions open up lots of potential. Works well with other effects.
Compact footprint makes it hard to access some essential functions. Can be confusing to learn.
5
3.5
3.5
5
One of my favorite gear discoveries in recent years is the original Boss Slicer SL-20. A friend hipped me to its wild percussive magic and what I call "big vibe." When the first dual-pedal version came out as part of the company's 20 series, I was under the impression it was a fancy tremolo. That might be the closest classic guitar effect, but the Slicer lives in its own world: The effect chops a signal into preset rhythmic patterns and applies filters and pitch shifters to create everything from propulsive grooves and melodies to glitchy, warbled tones.
Lead parts played in the single and dual settings with the tempo cranked and a lower attack setting evoke a broken-Leslie kind of sound, especially in 3D modes.
The Slicer is a unique effect that's more in line with what you might find on synths and drum machines than a pedalboard. That, plus an original production run that lasted just a few years, has made it kind of a deep-cut, sleeper favorite. What a surprise, then, that Boss is reissuing the effect in their standard—and much more compact—enclosure.. Even better, the new SL-2 features deeper functionality. So, does it live up to the hype surrounding the original?
Clip 1 – High attack and duty settings, single type.
Clip 2 – High attack and low duty settings, full wet, harmonic type.
Clip 3 – Low attack and high duty settings, tremolo type.
Clip 4 –High attack and low duty, various tempo settings, sfx type.
Clip 5 – Example of how the Slicer can fit into a track. Recorded with two guitars (each with various other effects) each with different Slicer modes (rhythm is stereo, lead is mono).
Deep Functionality, Limited Space
The SL-2 fits a lot of functionality in very little space. It would be impressive just to squeeze all the features of the much larger original unit into the new one. Yet the SL-2's 88 preset rhythms exceed the original's 50, and they can be swapped out via USB with Boss' Tone Studio app. Two stacked knobs cover balance (mix) and tempo as well as attack and duty (sample length). Another single-function knob selects effect type. These include options for a single signal-slicing path, dual signal-slicing paths, tremolo, a harmonic mode (pitch modulated rhythmic patterns), and an SFX mode (multiple effects on each pattern). Another knob selects 11 possible variations on each effect. The Slicer also features dual-jack stereo ins and outs, a MIDI input for syncing with external devices, and an expression/footswitch input.
That extensive list still doesn't cover all the Slicer's functions. And to access the rest, things get trickier. Using the pedal's stereo functionality is critical to making the most of the effect, but to access those seven settings, you may need to keep the manual nearby. For example, if you turn the first four knobs to the right, the type knob to the eighth position, and power up while holding down the footswitch, you can use the variation knob to choose a corresponding stereo setting. Sound confusing? It can be. And there are several of those footswitch tricks to master. Another example: you can set the output volume can range from -7 dB to a very hot 20 dB, which is helpful. But as I learned the hard way, you can easily set the too hot, and it can only be adjusted by holding down the footswitch and turning the tempo knob, which gives you no visual reference for the setting. You'll also do a lot of footswitch tapping to access tap-tempo settings.
Flying Blind Is Fun
The best way to understand what the Slicer is capable of is to try everything. It's not particularly intuitive, and it can feel hard to discern differences in some sounds. But there's some method to the madness. Starting with the relatively straightforward single setting—which chops the signal without additional effects—and trying each variation explains a lot. But there's no comprehensive list of what effects or rhythms each setting will feature, so you're flying blind when you work through the variation and type knobs. This led to lots of fun discoveries, though. And I rarely failed to find a pattern that inspired something new in my playing.
Plugging into a stereo rig opens up the Slicer's capabilities. There are seven stereo settings: fixed (both amps get the same signal), efx/dir (wet/dry), random, ping-pong, auto (which pans across the stereo field), 3D cross, and 3D rotation. The two 3D settings are the most psychedelic, creating the illusion of a forward/backward kind of movement as sounds pan across the field. Any of these settings can change the feel and impact of a pattern or setting, so there's a lot of room for experimentation.
Inspiration Machine
With such a wide range of capabilities, the Slicer is an inspiration machine, and it can be used in a lot of ways. For the most part, I found myself playing sparsely and letting the Slicer do most of the work, especially when using delay or reverb.
Each effect type offers a wide range of fun. Using harmonic and tremolo effects with slow to medium tempos creates lots of ambient space. Using the ping-pong stereo setting, sometimes feels like multiple guitars. Lead parts played in the single and dual settings with the tempo cranked and a lower attack setting evokes a broken-Leslie kind of sound, especially in 3D modes. But for recording, I preferred this kind of sound in mono, where I captured more direct, glitchy sounds.
The Verdict
The Slicer is a fun effect, and if you're into exploring ambient ideas, glitchy rhythms, minimalism, or any other kinds of sounds with room for movement, you'll probably find sounds you love. You also might find new ideas to refresh your playing, like I did, which I think is the ultimate reward. The many pedal and knob combinations that you'll need to remember in order to access key features can make the SL-2 confusing. I'd prefer the larger footprint of the original with the added functionality of the new model. But at $169, there's not much room for complaint. The SL-2 is a powerful, creative effect that delivers.
Boss
Dunlop's Authentic Hendrix '68 Shrine Series pedals pay tribute to Jimi by adorning special editions of the Fuzz Face, Uni-Vibe Chorus Vibrato, and more with custom finishes featuring art from John Van Hamserveld's '68 Shrine Auditorium poster.
The Authentic Hendrix '68 Shrine Series collects special editions of the Fuzz Face Distortion, the Uni-Vibe Chorus Vibrato, the Band of Gypsys Fuzz, and the Octavio Fuzz in MXR mini housings with modern appointments such as LEDs and power jacks.
Authentic Hendrix '68 Shrine Series highlights:
Collects the FX Jimi Hendrix used to make music history
Special edition finishes remix John Van Hamersveld's iconic Shrine Auditorium concert poster art
Built into MXR mini housings with modern appointments such as LEDs and power jacks
Authentic Hendrix '68 Shrine Series pedals are available for pre-order now at $149.99 from your favorite retailer and will begin shipping March 1, 2023.
For more information, please visit jimdunlop.com.
Our First in a month of pedal giveaways! Enter below for your chance to win one of SIX pedals from Aclam Guitars, Chase Bliss, Ernie Ball, JangleBox, Renzo Sound, and Revv Amplification!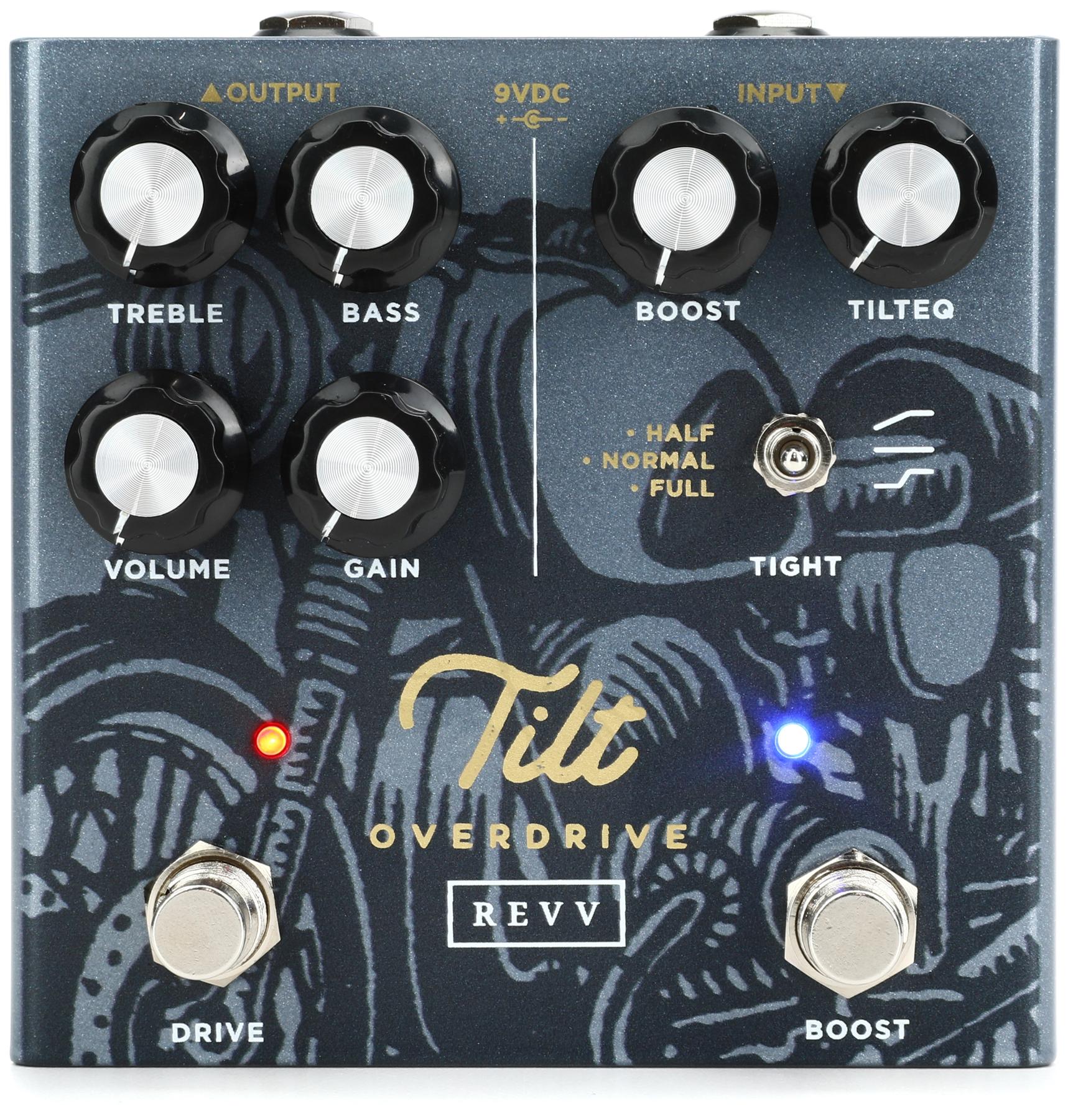 The Shawn Tubbs Tilt Overdrive is the tonal culmination of a lifetime in music. Shawn not only needed a practical tone tool to give him the right sound quickly in any musical context - he aimed to combine the greatest vintage amp tones & recorded guitar sounds of all time into one ideal sound. Now that tone is available to you in an award-winning compact 9v double pedal with a unique Tilt Boost.
Designed to be both the core of your entire guitar sound you can take anywhere & a useful tool to upgrade your existing setup, Tilt Overdrive adds an all-new record-ready tone to your palette that expands your recording & performance capabilities while channeling Shawn's 30+ years of professional guitar experience into a combination of the best recorded guitar sounds in history. Not only was it developed by a AAA session musician who always has to have perfect tone - it's designed to bring out the best of each player who plugs in. It drops right into your rig to produce Shawn's trademark clear, balanced overdriven sounds.
Revv
Renzo Sound is showing up to this party with our newest (and only!) overdrive pedal, the Autumn Drive.
The vibes are chill and deceptively simple for all you modern rock and pop gals and guys. Twist our knobs and you'll be treated with the satisfying crunch and fuss-free controls of our 250-style drive. We're keepin' it fresh with a totally redesigned circuit for greater clarity and expressiveness - which we all know you could use
Nerd out on the details:
* Drive ranges from beefy boost to creamy overdrive that touches fuzz territory
* Flat EQ retains bass, tames treble, and lets your tone shine through.
* Top-mounted jacks, soft-click true bypass, and standard 9v power, so it's right at home on your pedalboard.
Renzo Sound
JangleBox Byrds 50th LE
Compression pedal with preset EQ toggle, including a treble boost feature
Janglebox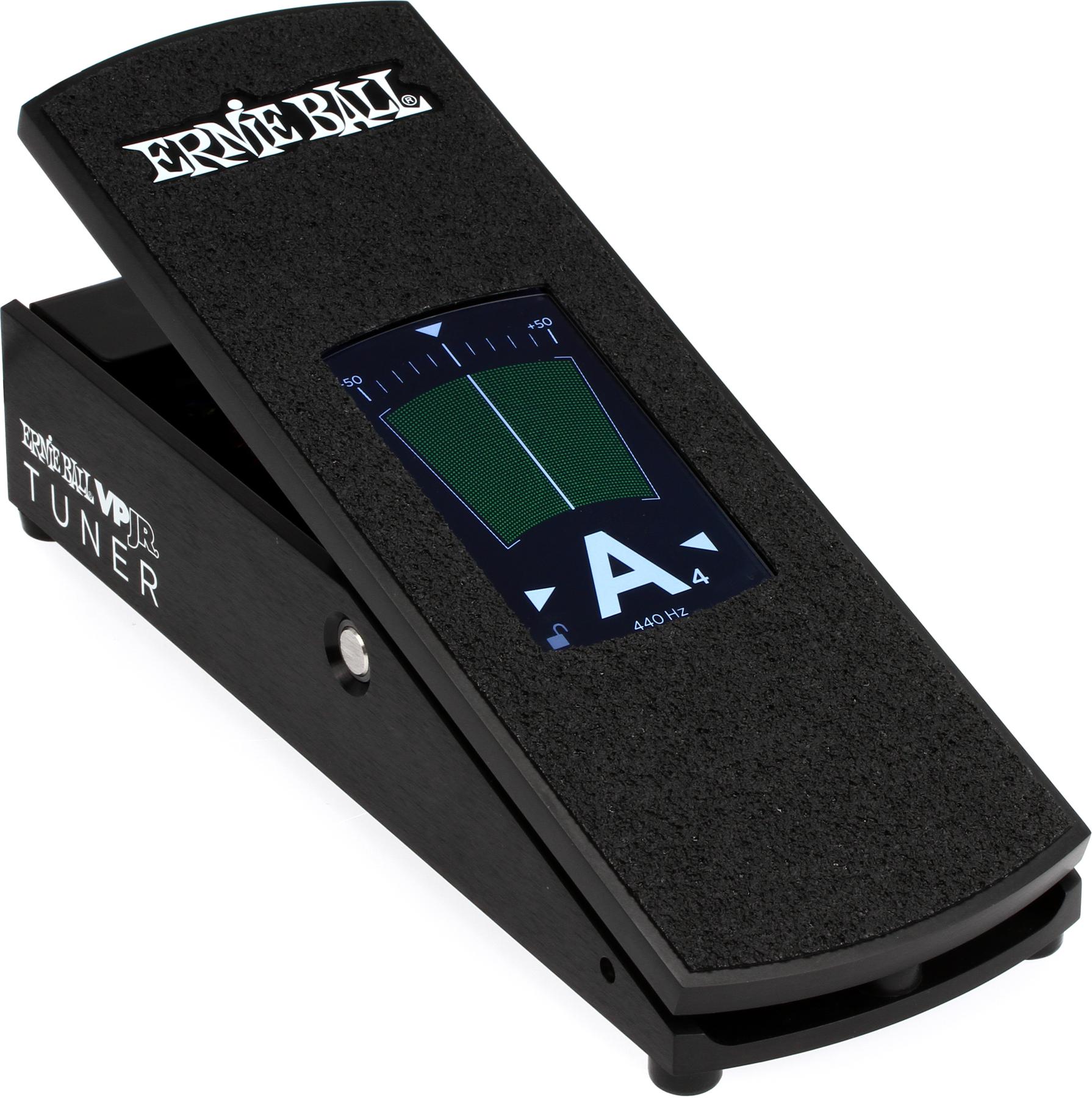 The VPJR Tuner pedal combines Ernie Ball's world-renowned volume pedal with an enhanced definition digital guitar tuner. In the heel-down position, the pedal's vibrant touchscreen automatically enters tuner mode, allowing for silent tuning. As the foot sweeps forward, the screen switches to volume mode, providing a graphic display of your volume level. Alternatively, the screen can remain in volume mode or tuner mode, regardless of the pedal's position in the sweep. Simply double-tap on the touchscreen to toggle between modes. The VPJR Tuner provides the same rugged construction and time-tested performance as Ernie Ball's traditional volume pedal, resulting in the most useful guitar tuner pedal on the market.
Ernie Ball
Generation Loss MKII is a study of tape in all its forms.
We decided to start from scratch this time and really explore what tape is all about. Get into those crinkles that make it so magical. We took apart VCRs, we analyzed anything we could find with a tape in it, from camcorders to cassette decks.

All available for you to saturate, fail and flutter, until everything sits just right. And if you prefer the way it was before, you can do that too. In stereo.

Chase Bliss
The most accurate replica of the iconic VOX UL730 amp. Made famous by 'The Beatles' as they used it on Revolver & Sgt. Pepper's albums. It was also used by The Rolling Stones, Jimmy Page or Joy Division.
Klaus Voormann (Revolver's cover album designer) has created the artwork for the Dr. Robert pedal and this is an exclusive unit signed by himself.
With its circuit tailored for both guitar and bass, and a meticulous process of tracing the original tag board circuits and measuring each component's value, the result is an approach of this sound never reached before.
Aclam Guitars
$USD 320 + Klaus Voormann signature