Guitarist Tommy Thayer talks Les Pauls and philanthropy while Gene and Paul's techs give us a peek behind the curtain and show us the gear behind the hottest band in the world.
Not many bands can claim as much influence on today's hard rock and metal scene as the makeup-wearing, blood-spitting, pyro-shooting foursome. PG caught up with current guitarist Tommy Thayer, along with techs Francis and Michael Berger, to dig into all the axes (in some cases, literally), effects, and amps that the band brought out on their 2014 tour with Def Leppard.
Tommy Thayer's Gear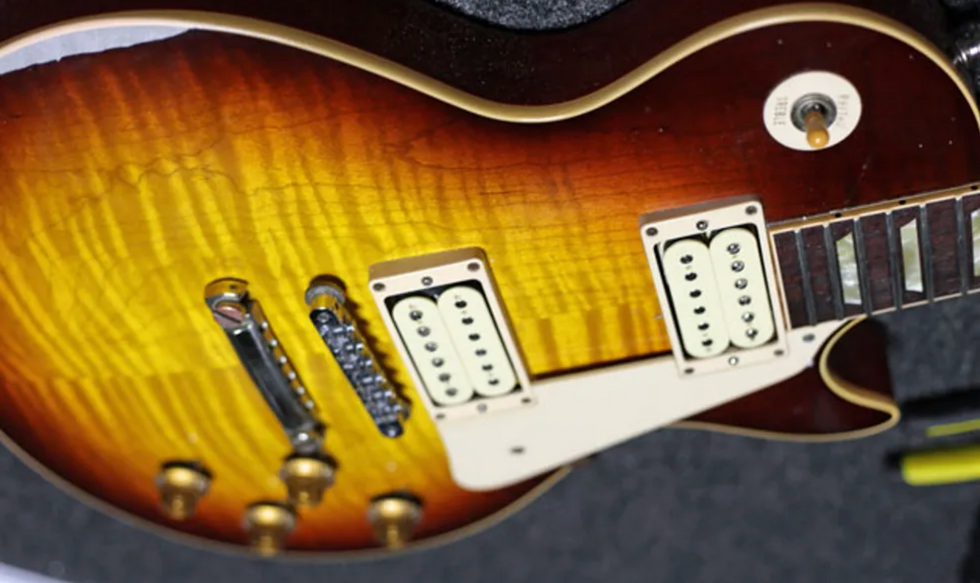 Tommy Thayer is a longtime Les Paul man and brings several on the road with him. A Custom Shop '59 Standard with Seymour Duncan JB pickups sees most of the action.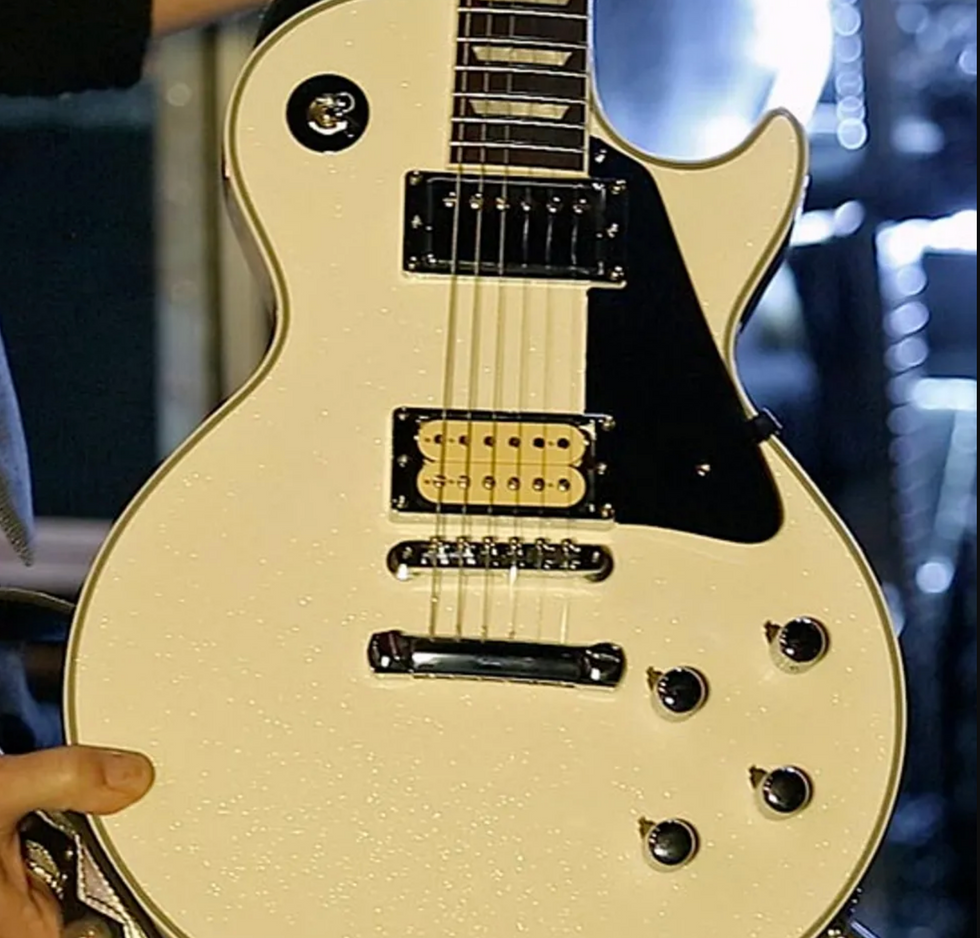 Gibson had just delivered a new white Les Paul Custom that could see some considerable onstage time.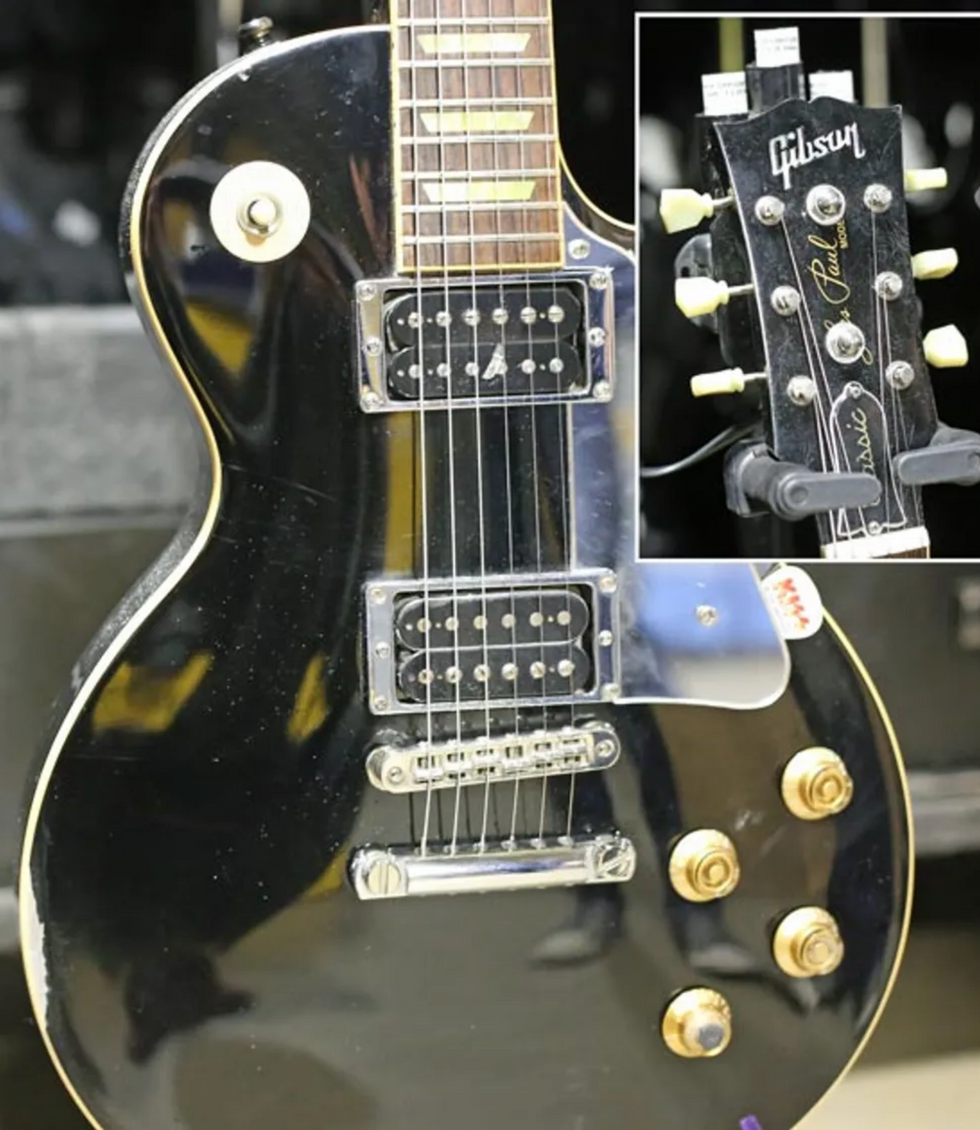 Thayer's black Les Paul Classic houses the classic Kiss pyro behind the headstock.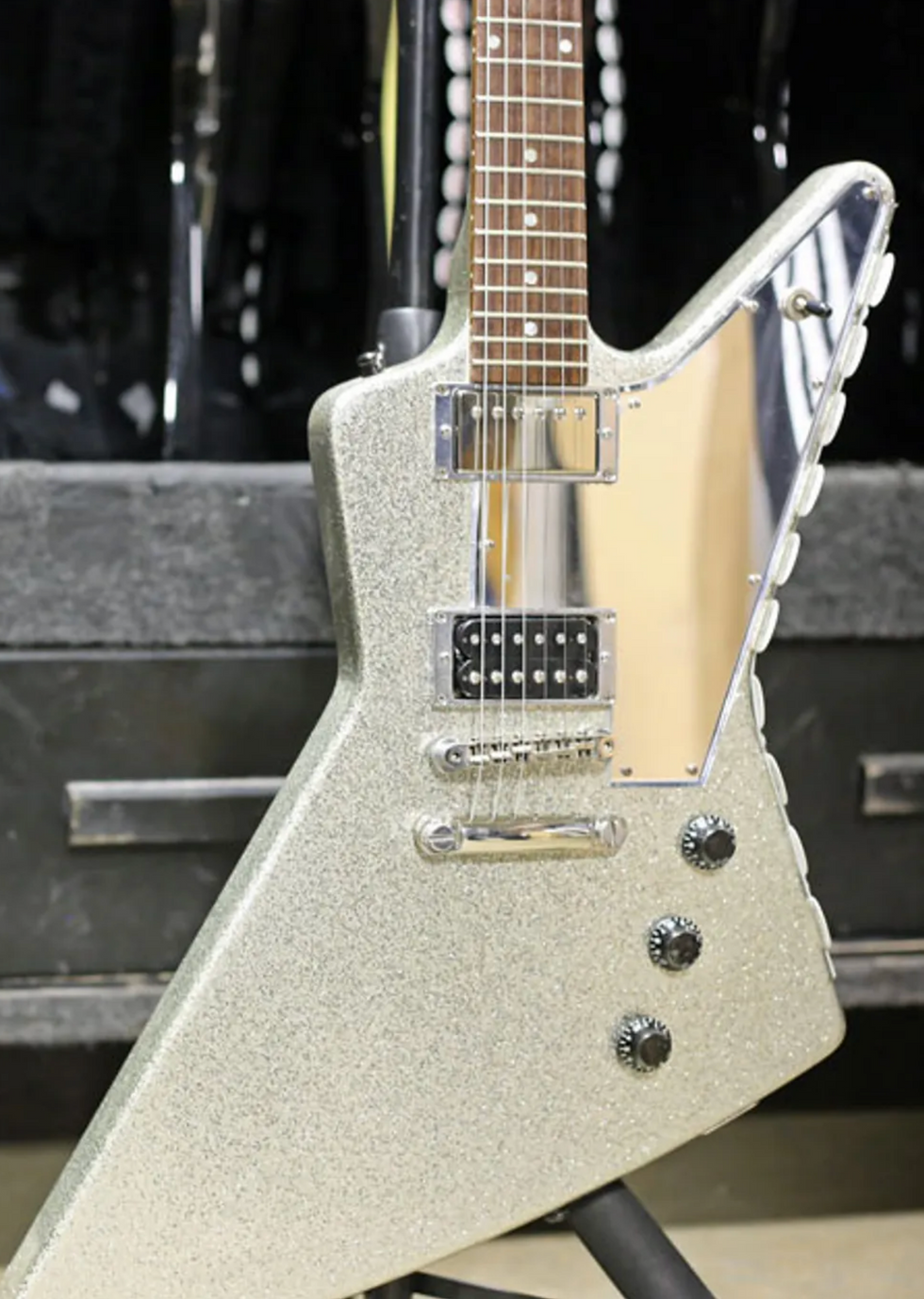 When he needs some midrange honk, he reaches for a Custom Shop Gibson Explorer decked out in silver sparkle.
For the past eight years, Thayer has been touring exclusively with a pair of his signature 100-watt Hughes & Kettner DuoTone heads (Thayer donates all the royalties from this amp to The Children's Hospital of Los Angeles). After an experiment where he switched cabinets with Paul Stanley, he discovered the Engl E412SG and has been using a pair of them ever since.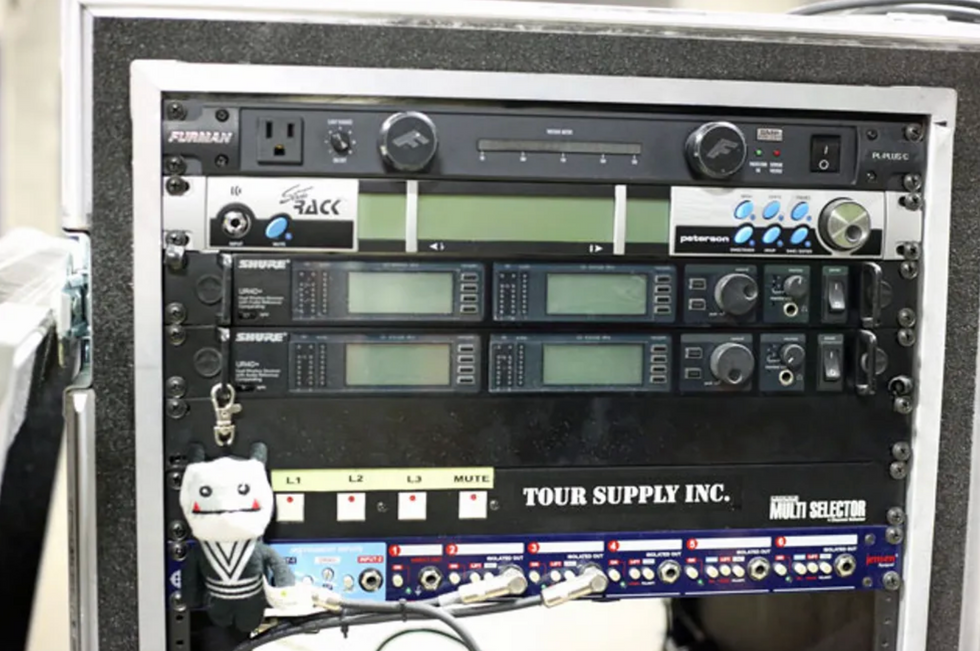 Thayer doesn't use any effects at all, except when "Christine Sixteen" shows up on the setlist. For that song he uses an Electro-Harmonix Micro POG. His rack houses a Furman power supply, four Shure U4D-UHF wireless units, a Tour Supply Multi Selector, and a Peterson VS-R StroboRack tuner.
Paul Stanley's Gear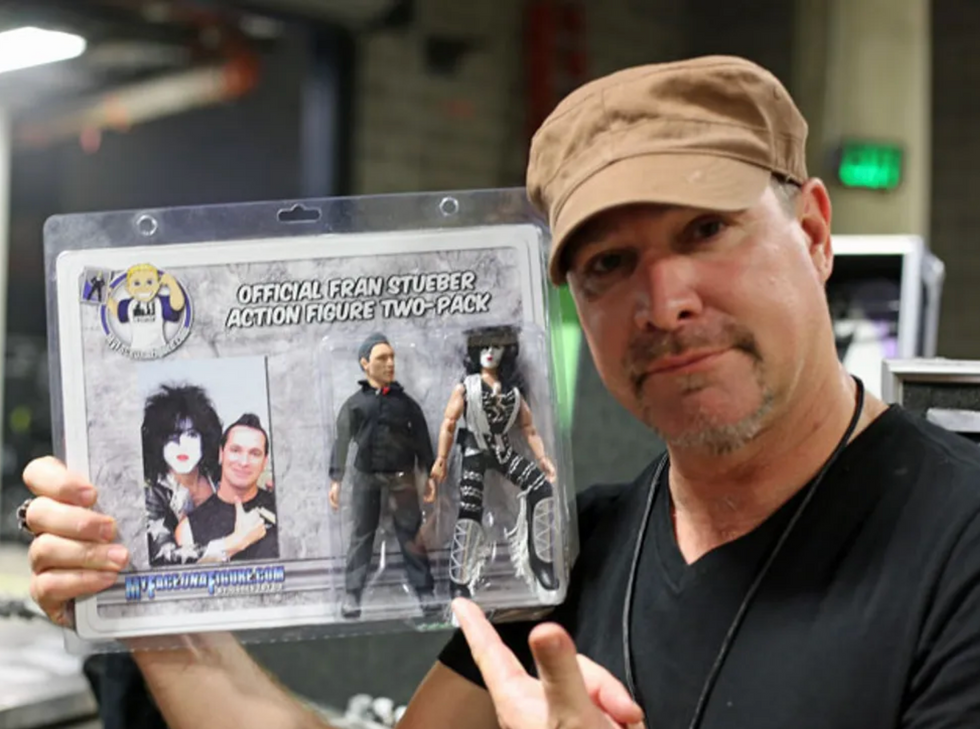 Stanley's tech Fran Stueber posing with his action figure.
Paul Stanley tours with several of his signature Washburn PS12 Starfires.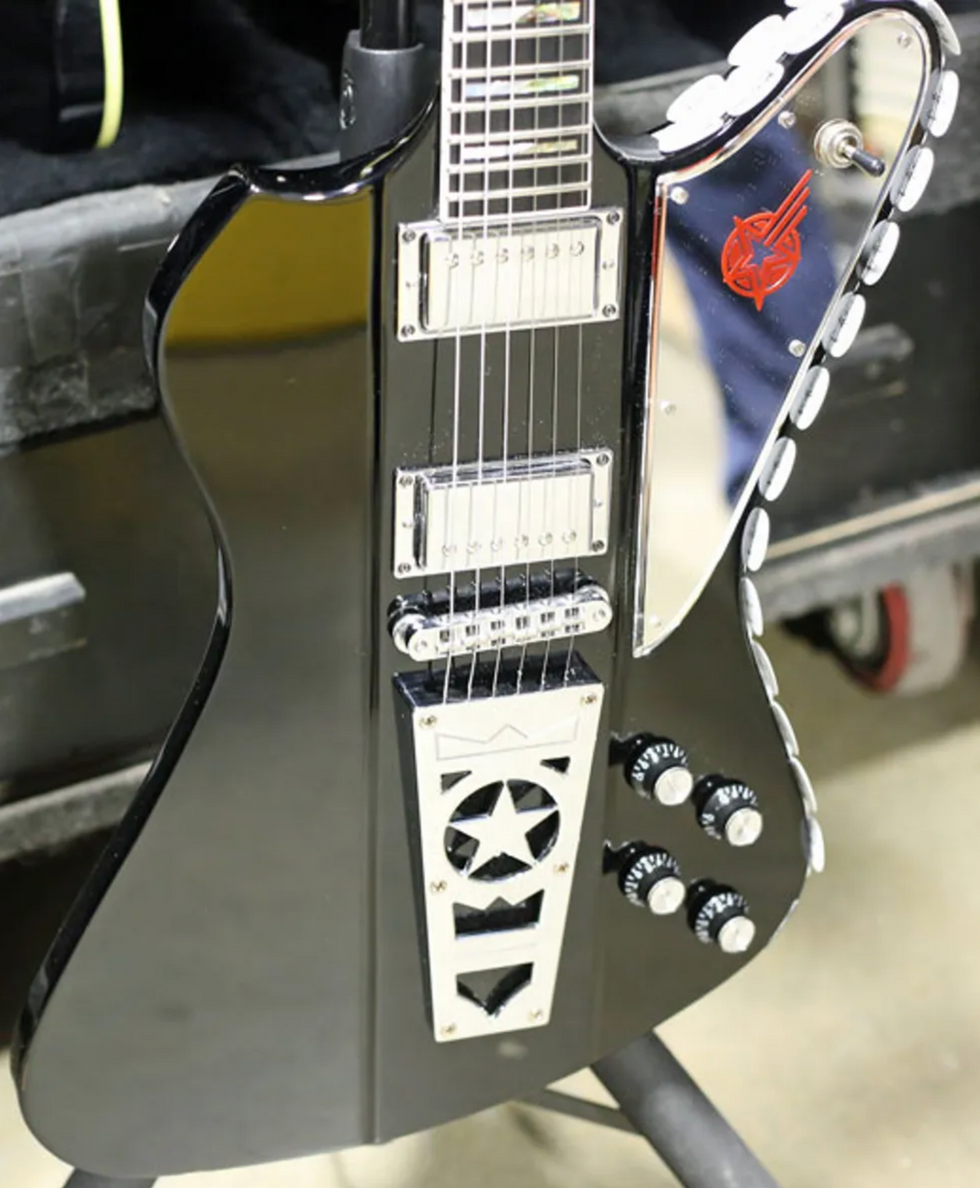 Each one is outfitted with a Seymour Duncan Custom 5 in the bridge and Duncan '59 in the neck.
Stanley's contract with Washburn expires this year, so he's returning to his famous Ibanez PS10, which is planned to be released at next year's Winter NAMM show. Currently, Stanley is rocking the PS10 that he first used on the '95 reunion tour.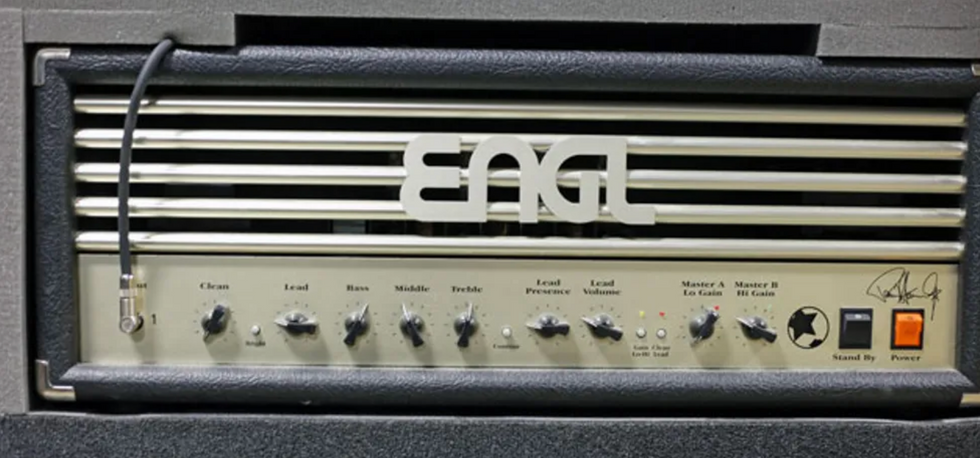 Stanley plugs into custom Engl heads that are loosely based on the R. Blackmore model, but powered with EL84s instead of the stock 5881s. He runs that into a pair of Marshall 4x12 cabs loaded with Celestion Vintage 30 speakers.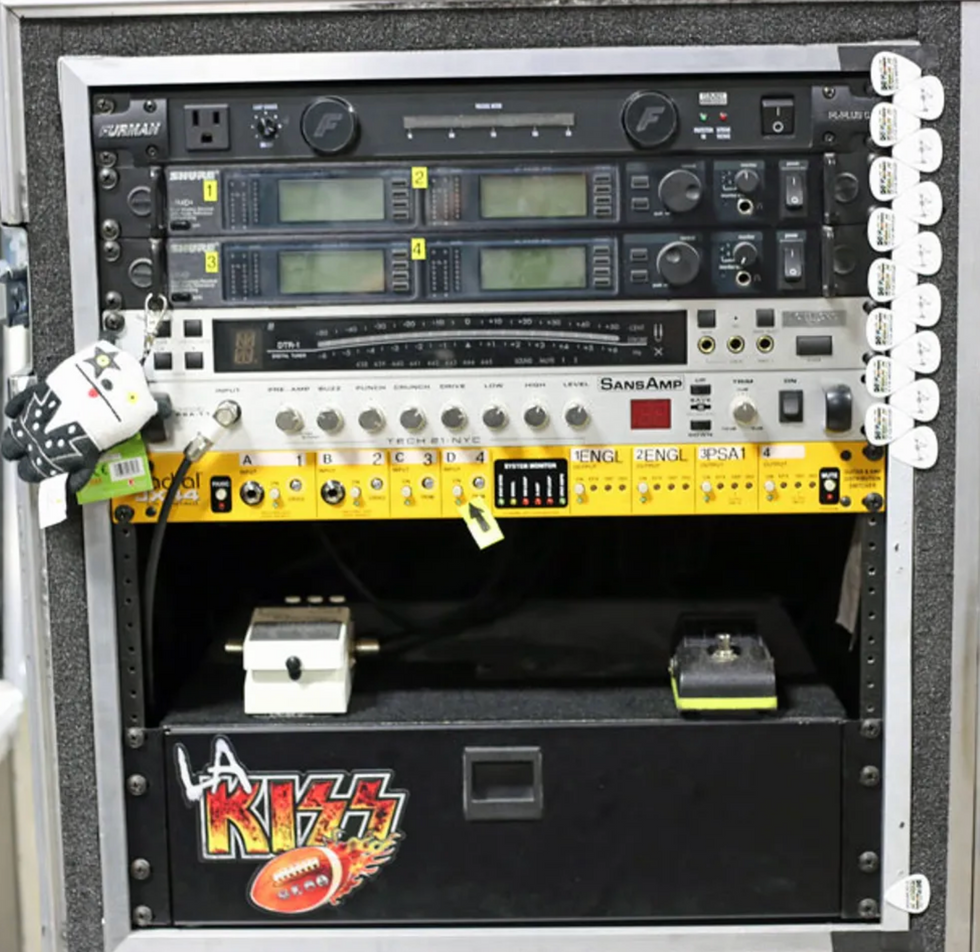 Stanley doesn't use any effects, but his rack features a quartet of Shure U4D-UHF wireless receivers and a Radial JD-7 where the signal is split to the various amps and then is routed through a Tech 21 SansAmp PSA-1. A Furman Power Conditioner supplies the juice.
Gene Simmons' Gear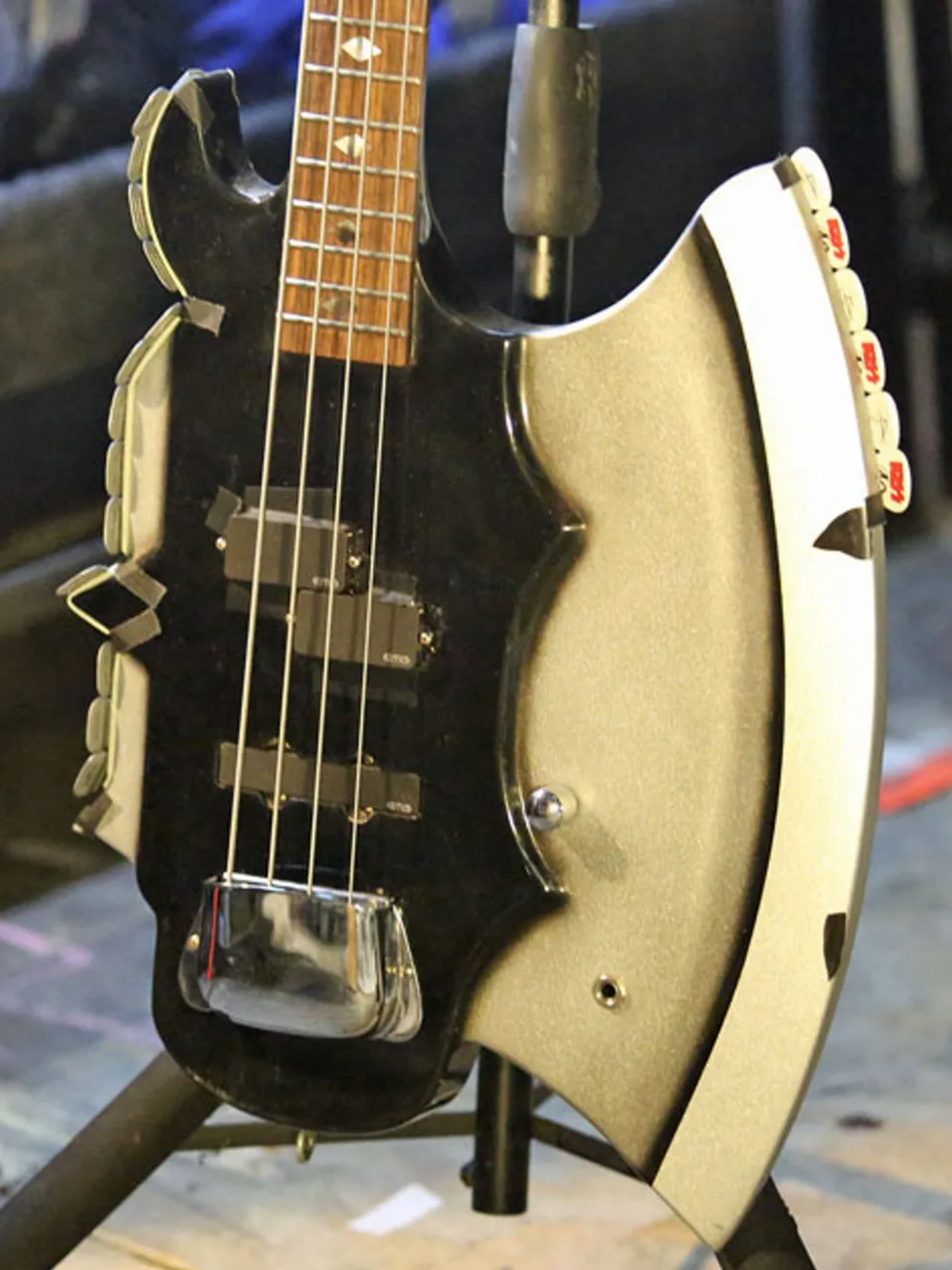 Gene Simmons plays his signature line of basses exclusively. His iconic Axe bass features a mahogany body, maple neck, Indian rosewood fingerboard and EMG PJ active pickups.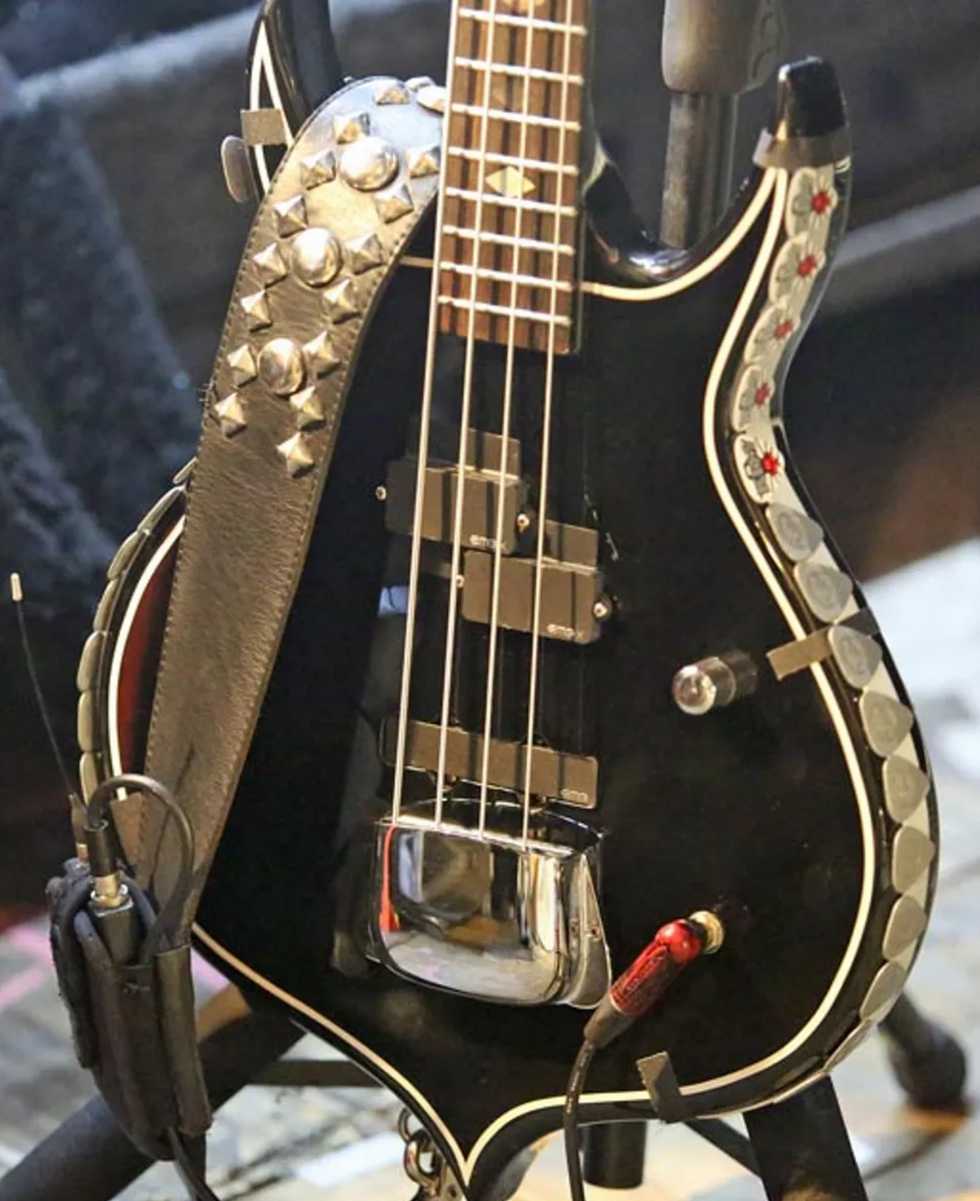 Simmons' Punisher bass features neck-thru construction, mahogany body, maple neck, rosewood fingerboard, and EMG PJ active pickups. The controls have been simplified to a single volume knob with the input jack routed through the front of the bass to accommodate Simmons' costume. Super fans can even buy the actual basses played on tour after the Demon himself bleeds, sweats, and spits on them. Maybe gross, maybe cool, but definitely profitable to Mr. Simmons with a starting price of $12,000 per bass.
The thunder starts with a Shure U4D-UHF into a Radial JD-7 Injector. From there it goes out to an Empress Compressor and one of two Tech 21 VT-Bass 1969 amps. A Strymon el Capistan is inserted in one of the loops of the JD-7 and is used during Simmons' blood-spitting solo.
The signal then hits one of two Tech 21 SansAmp PSA 1.1 preamps and is blended with the 1969 for Gene's in-ear mix. The amps run into one of two Ampeg SVT 810 E cabs.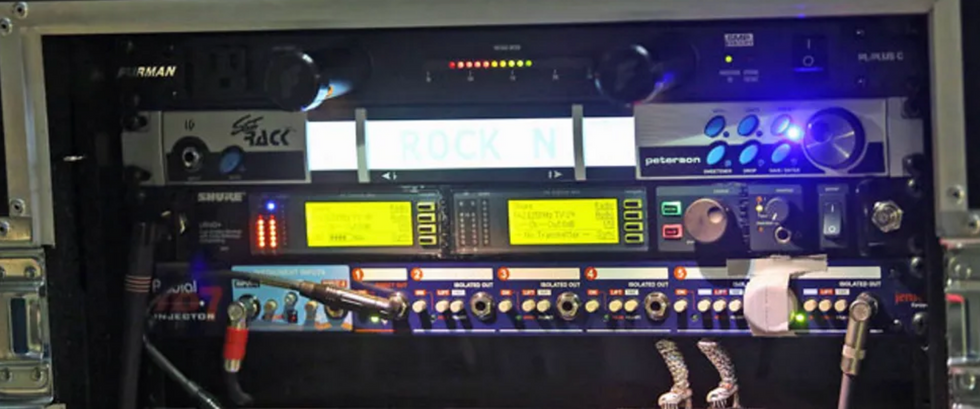 A Furman PL-Plus C keeps the amps powered up while a Voodoo Lab Pedal Power Digital handles the pedals. A Peterson VS-R StroboRack tuner lives in the rack as well and keeps everything in tune.
[Updated 10/11/21]