A USA-built "super strat" that unites great tonal range and lightning-fast playability in an instrument deeply rooted in Jackson tradition.
Killer sounding guitar that sounds excellent all across the span of the fretboard, from the low open E string up to the 24th fret of the high E string.
Satin finish picks up a lot of fingerprints.
4.5
4.5
4
4.5
In the mid '80s, when shred took over the guitar world, Jackson was the brand of choice for icons like Randy Rhoads and Marty Friedman. Back then, the company's guitars were only available from Grover Jackson's custom shop and were out of reach for a lot of musicians. Since the company's 2002 acquisition by Fender, the Jackson brand has become accessible to many more players. But as nice as it is to be able to afford a Jackson built in Mexico or Asia, it's a thrill to see a new, upscale, California-built Jackson like the new American Series Virtuoso. At $1,999 with a foam core hybrid hardshell case-gigbag, the American Series Virtuoso isn't cheap. But it's not out of reach for working guitarists, who will value the Virtuoso's combination of range, straight-ahead functionality, fast playability, and Jackson's cool combination of flair and economy.
Modern Transformations
The American Series Virtuoso stays true to the Jackson's "super strat" lineage but adds useful improvements. The truss rod adjustment wheel is heel-mounted for easy access, and the guitar comes with Dunlop strap locks. A Floyd Rose 1500 Series double-locking vibrato is reinforced by Gotoh MG-T locking tuners. So, you can whammy away to your heart's content without worrying about staying in tune, which was the case over the course of my very enthusiastic testing. And thanks to a recessed cavity, that Floyd Rose has crazy range. I was able to pull up a tritone on the open 6th string.
A feature many Floyd Rose users will appreciate is the Allen wrench holder attached to the back of the headstock, which lets you store the Allen keys (for the bridge and locking nut) in a convenient, easy-to-access place. I've often put my Floyd Rose-equipped guitars back in the closet when I couldn't locate the Allen key to tune them, so I can attest to the value of this thoughtful little detail.
In satin black finish, our test instrument looks understated but deadly. Like most Jacksons, the American Series Virtuoso is built with an alder body. The bolt-on, 5-piece, caramelized maple/maple neck features graphite reinforcement rods to ensure stability. The ebony fretboard is home to 24 frets, features beautifully rolled edges, and Jackson's 12-16" compound radius, which, in my view, is close to perfect. Full chords are easy to grip down at the more curvaceous end of the fretboard, low on the neck, and technical, speedy lines are easier to play as you move up the neck. It's a pleasure to navigate, particularly if you use classical fretting technique rather than an angled blues grip with the thumb on top of the neck. Needless to say, you won't be fretting out on deep bends, either.
Sweet and Savage
The American Series Virtuoso's electronics are straightforward. There's a pair of Seymour Duncan pickups (a JB TB-4 in the bridge and a 59 SH-1N in the neck,) a 5-way pickup selector switch, and volume and tone knobs. Though many shred-oriented players and builders gravitate toward active pickups, the Duncans give the American Series Virtuoso warmth that many modern metal guitars with active pickups lack. There's a distinct midrange focus, which makes it ideal for hair metal, but the guitar's quick attack also makes modern styles like djent and math rock feel natural. Pinch harmonics are easy to coax from the guitar. Sustain is excellent. And low-register, palm-muted low riffs sound super beefy.
"You definitely don't need a lot of pedals to generate a lot of different sounds with the American Series Virtuoso in hand."
The switching array opens up a lot of possibilities, too. Position 2 is made up of the bridge pickup's outer coil and neck pickup's inner coil, while position 4 is comprised of the bridge's inner coil and neck's outer coil. They are the most articulate of the five settings. Positions 1, 3, and 5 are more traditional humbucker settings. Moving between these settings feels organic and fluid. Volume levels are pretty even between pickup positions, but tone variations are many and distinct. There's good dynamic range as well. For example, using a mild overdrive sound on the bridge humbucker made low-register, single-note riffs sound gnarly and aggressive. The adjacent position 2, however, was practically clean when I played the same riff with a slightly lighter attack. You definitely don't need a lot of pedals to generate a lot of different sounds with the American Series Virtuosos in hand.
Smooth Riding
Our American Series Virtuoso arrived with a great, low-action setup. Sweep-picked arpeggios and slippery legato lines were easy to execute, and the Virtuoso felt fantastic across the whole length of the neck. Sometimes on 24-fret guitars, notes don't ring true in the very extreme upper area of the fretboard, making it hard to use the top notes for much more than quickly and dramatically capping off a phrase. On the American Series Virtuoso, though, the notes in the uppermost register still sound pronounced and full. That inspired me to spend a lot of time in the C# minor pentatonic-box shape, starting an octave up at the 21st fret. I could play typical rock-guitar licks up in that area, and each note rang out perfectly clear. Access to that area of the fretboard is also excellent, thanks to the guitar's contoured "handshake" heel, which makes it even more appealing to explore the complete range of the two-octave fretboard.
The Verdict
Over the decades, Jackson has maintained its place at the top of the shred-guitar pecking order. And for many old-school shredders, nothing tops a straightforward Jackson "super strat"—a role that the American Series Virtuoso fills with attitude and ease. But the Virtuoso is not a strictly retro instrument. The refinements in playability reflect design evolutions that have, no doubt, made Jackson aficionados of modern metal shred gods like Periphery's Misha Mansoor and Arch Enemy's Jeff Loomis. But whatever style of metal shred you align with, the American Series Virtuoso's tonal versatility and inviting playability will get your fingers flying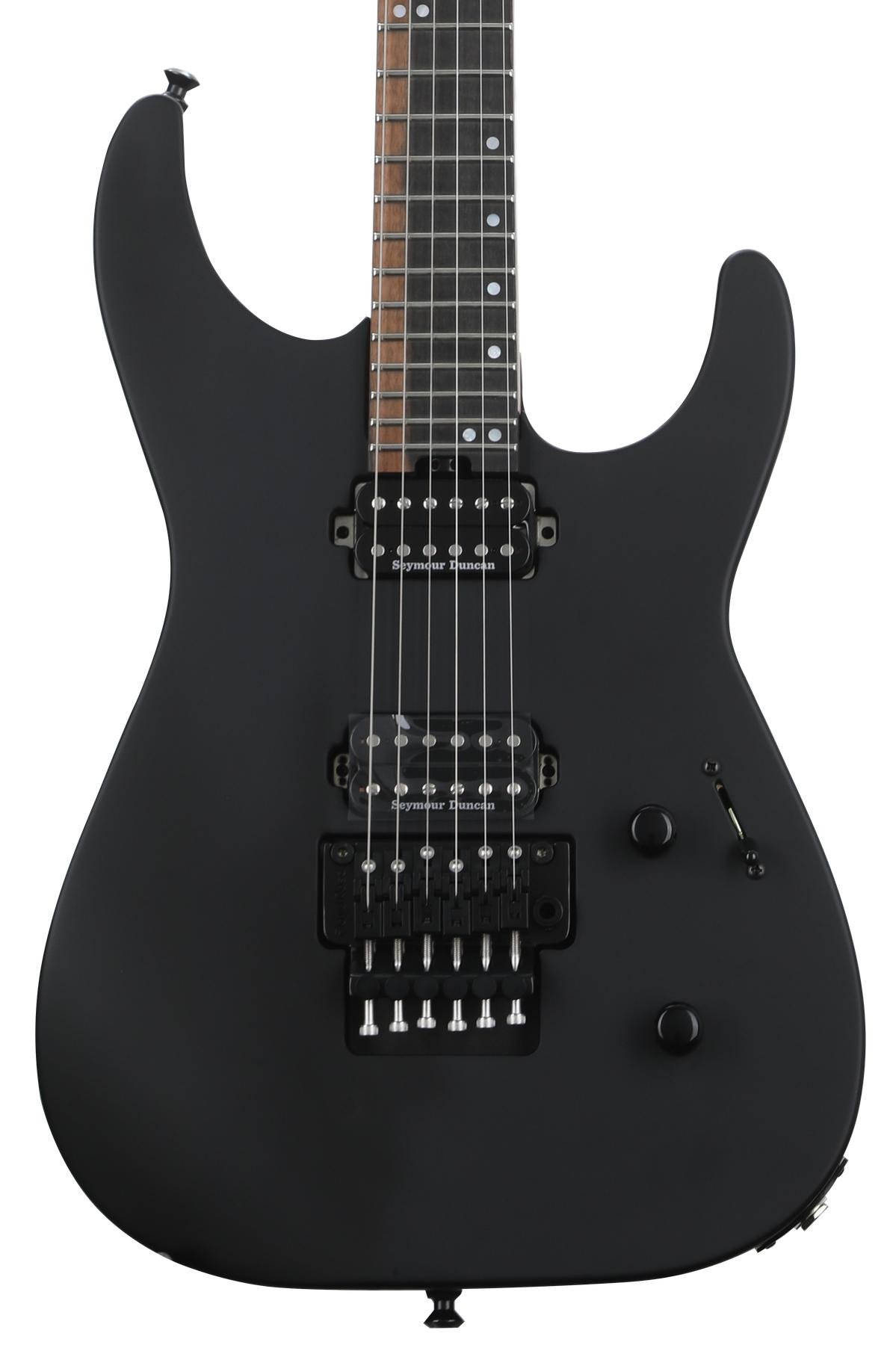 Jackson
How I'll always remember Edward.
One memory often triggers another, so, while writing about my experiences with Metallica over a crucial decade in their career for this issue, I kept flashing back on my sole encounter with Van Halen—the man and the band. It was during 1988's Monsters of Rock, and I was on assignment for the tour's two-day stand in Akron's Rubber Bowl, a decrepit concrete pit turned convection oven by the summer heat, to interview all the guitarists on the tour: Kingdom Come's Danny Stag, Dokken's George Lynch, Kirk Hammett and James Hetfield of Metallica, Rudolf Schenker and Matthias Jabs of Scorpions, and, of course, Edward.
For the first day I was there, Van Halen's publicist kept nudging me aside. Nonetheless, I enjoyed their headlining set, save for the perplexing choice of a Sammy Hagar ballad about burying the placenta from the birth of one of his children under a tree. (If you know what that song is called, please let me know so I can more purposefully continue to avoid it.) Edward was especially brilliant, of course.
I was literally and anxiously sweating it out as Van Halen's second-night performance neared, when the publicist finally ushered me back into the band's dressing room, in the distressed bowels of the Rubber Bowl. Their green room was actually a casbah created within the area's grim concrete walls. There were hanging tapestries, plush furniture, floor lamps, and other homey appointments, all cooled by giant fans at its edges. But the most impressive sight was Edward, Sammy Hagar, and Michael Anthony plugged into a vertical-standing road case packed with practice amps, jamming out some blues. Alex had a practice pad atop the case, and pounded so hard he cut through the astonishing web of sound. They tossed me a few nods, and I sat on the couch next to a table with a bowl of M&M's on it—I did not check the colors—and watched them wail on for a good 10 minutes. Edward, plugged into what I think was a Fender Champ, still sounded every bit like himself. I thought, "Well, even if I don't get to ask a single question, this is worth the trip."
But they did unplug, and suddenly I felt like I was in the middle of a cartoon—or maybe an episode of The Monkees. They all raced toward me and piled onto the arms and back of the couch. I was surprised and surrounded. They answered my questions, but Eddie kept playing his unplugged 6-string, and nearly every reply came with a silly joke or a pun that left them in stitches. They all talked at the same time, sometimes completing each other's sentences—always answering me but spinning off into all kinds of wild digressions. At one point, Sammy did a decidedly un-PC Ray Charles impersonation that put Edward, Alex, and Michael on the floor. And when I asked a guitar-centric question, Edward slid off the back of the couch and landed next to me to reply.
"But they did unplug, and suddenly I felt like I was in the middle of a cartoon—or maybe an episode of The Monkees."
It was hilarious—almost sketch comedy. But it was also beautiful, because it was obvious that at this point they were deeply connected by friendship and the joy of still discovering what this line up of the band, which had released OU812 a month earlier, could do. There was a tangible, open-hearted purity to them—at least about this music they were making and the experience of making it—and it wasn't drugs, because Edward had recently been through rehab and not even beer was allowed in their green room. They were, in June 1988, truly a band of brothers.
Somehow, amidst all the crosstalk and antics, I managed to get all my questions answered, and spent a few more minutes hanging out with them, enjoying a cold cola and avoiding the near-100-degree outside temperature, as they bantered with each other and prepped for the stage. Then it was time for the publicist to reappear and throw my butt out, and for them to hustle theirs into the spotlights.
There were more troubles to come for Edward—struggles with addictions, divorce, and cancers—and a lot more music to be made, until he died, too young, in 2020 at age 65. But because of that day, I always think of him as happy-go-lucky, practically exploding with positivity and elation. And I'm very glad for that. Seeing somebody at their best and happiest is always a gift, and when it's somebody like Edward Van Halen, it's a treasure.
New bracing and pickups make this mid-priced take on a Gretsch classic a lively and engaging inspiration machine.
Smooth playability on par with much more expensive instruments. Airy, open pickup sounds with lots of clean-to-mean latitude.
Blue finish is pretty but thick in spots. Vintage sticklers might miss some old-school Filter'Tron bite.
4.5
4
5
4
Though big hollowbodies like the Gretsch G6120 are beautiful and an essential ingredient in countless classic records, they can be a tricky playing experience for the uninitiated. Navigable fretboard space is limited by solidbody standards. Big bodies can feel bulky. They're sometimes feedback prone in high-volume situations, too. Consequently, I've watched many solidbody-oriented chums who rarely play hollowbodies handle a big Gretsch with the baffled look of a spacefarer deciphering an alien tongue.
This latest affordable, mid-line evolution of Gretsch's classic 6120, the re-designed Electromatic G5420T, smooths navigation of those intrinsic challenges. A new approach to trestle block bracing and FT-5E Filter'Tron pickups give the guitar a zingy, lively, and surprisingly feedback-resistant resonance. And the ultra-smooth playability makes it relatable for the average solidbody player. Together, the improvements make the G5420 a welcoming and intuitive-feeling vehicle for the less-orthodox modes of guitar expression that big Gretsch's enable.
New Shoes in Blue
Trestle bracing, as a name and design concept, graced Gretschs beginning in the '50s. That system utilized a bridge-like pair of laterally oriented braces. Trestle block bracing is different. It situates a slim, light center bock that is shaped like a bridge arch at a 90-degree angle between two straight, lateral braces. In one sense, the construction is akin to a center-block semihollow body. But the Gretsch trestle block has much less mass and a smaller footprint than the center block in, say, a Gibson 335, making the design a great compromise between rigidity, stability, and resonance. The effects, at least to my ears, are audible. And one thing every staffer that touched this guitar agreed upon was that this was the liveliest affordable Gretsch that any of us remembered playing.
The G5420T also feels like a dream underneath the fingers. The 12" radius makes string bends extra easy. Hammer-ons, pull-offs, and, yes, fleet-fingered Chet Atkins picking feel effortless. And in general the playability is so nice you often forget that notes much past the 17th or 18th fret are a pretty uncomfortable reach. The control layout is a familiar take on Gretsch convention. The master volume control on the treble-side horn is always a blast to use for volume swells. And while the bridge volume is situated pretty far aft on the body, it's easy enough to reach for fine tuning adjustments and corrections to the neck/bridge blend. The Bigsby, meanwhile, is both fluid, smooth, and, in relative terms, pretty tuning-stable if you're not too aggressive.
You don't achieve playability and intonation like that on our review model without sweating the details, and the 5420's neck, nut, fretboard, and frets all feel very much of a piece.
Construction quality is typically very good in Gretsch's more affordable Streamliner and Electromatic series, and the G5420T does its part to hold up the family reputation. You don't achieve playability and intonation like that on our review model without sweating the details, and the 5420's neck, nut, fretboard, and frets all feel very much of a piece. Little details like the binding around the f-holes are also flawlessly executed. One of the only overt signs of the G5420T's mid-priced status is the polyester-azure-blue finish, which, while dazzling, looks a bit ripply and thick in spots. Even so, in sunlight, it reveals traces of pearlescent turquoise and lake placid blue, depending on the angle from which you view it.
Balance and Brawn
As Gretsch tells it, the new Filter'Trons are designed for stronger bass output and more articulate high end. I don't know if I would call the low-end exceptionally robust. But 6th-string notes exhibit a concise, classy punchiness that resonates with just-right complexity and gracefully adds balance and ballast to chords. Some players expect low notes on a Gretsch hollowbody to explode with the heft of a grand piano. But the chiming low notes of a Fender Rhodes electric piano are a more apt analogy for the 5420's present, overtone-rich-but-understated bottom-string output. This same knack for balance translates to awesome, articulate overdrive and fuzz tones (though, needless to say, it is important to mind the feedback when messing with the latter).
High-end output, meanwhile, is beautiful. First- and 2nd-string notes ring presently and in graceful balance with the rest of the strings, lending a kinetic but not-too-hot edge to leads and chords. And anyone with an affinity for vintage rockabilly or late-'60s West Coast psychedelia will love the way these high notes hop, quaver, and sing with a waggle of the Bigsby. For this author, anyway, it's a visceral, addictive thrill—particularly with a big Fender amp and a heap of spring reverb and slapback echo.
The Verdict
Any player well versed and at ease with the idiosyncrasies of a Gretsch hollowbody will love the way the 5420 sounds and feels. And on the latter count, certainly, the 5420T is the equal of many much more pricey guitars. It's very easy to imagine an upmarket or vintage Gretsch owner who sweats gigging with an expensive axe taking this guitar out instead and feeling right at home. The pickups are very well balanced, present, and detailed. And the Bigsby is smooth and invites all manner of twitchy or surfy vibrato moves. Most important is how these factors conspire to offer an uncommon playing experience with an upmarket feel. "Riff machine" may be a term that you could apply to many guitars, but the combination of the 5420T's playabililty and open, detailed, and balanced pickups add up to a deep well of habit-smashing inspiration—all at a very nice price, to boot.
Gretsch G5420T Electromatic Hollowbody Demo | First Look
Ola Englund's merry band of guitar builders serve up an affordable shred gem.
A killer, ultra-playable guitar with top components at a nice price.
The EverTune bridge and Fluence Modern pickups are very niche-specific components that could turn some players off.
5
4.5
4.5
4.5
Ola Englund, YouTube sensation and guitarist for the Haunted and Feared, started Solar Guitars, his own line of high-quality instruments, in 2017. The company is based in Sant Gregori, Spain, and their guitars are made in Indonesia. But as the marvelously decked-out GC1.6AFAB reviewed here reveals, this collaborative formula is yielding killer results at relatively affordable prices.
Down to the Details
At a glance, the GC1.6AFAB evokes great all-around instruments like the PRS SE or even the Tom Anderson Atom. It looks sharp, and even a bit traditional, with its flame maple top on a mahogany body and gold hardware down to the pickups, bridge, and tuners. Only the pointy reverse headstock, lack of inlays (other than the Solar logo around the 12th fret), and glow-in-the-dark side dots betray a possible metal-oriented lineage.
The guitar is meticulously crafted and there are no visible construction flaws. The low-action factory setup is perfect. The GC1.6AFAB's design is very ergonomic, too. A belly cut adds a nice contour to the backside of the guitar, and the neck-through-body construction with sculpted neck joint allowed easy access all the way up to the 24th fret.
With jumbo stainless steel frets on a graphite-reinforced neck, a dual action truss rod, a 13.78" radius fretboard, graphite nut, and locking tuners, the GC1.6AFAB is thoroughly modern. The EverTune bridge is another contemporary distinction. It uses a system of floating saddles and springs to keep each string in tune no matter how aggressively you play. It can also be configured in a multitude of ways. On our test guitar, the EverTune was set up to permit bends on the top three strings, while the lower strings were set to resist pitch bends entirely. It was a weird experience to bend away at those strings, or add vibrato, only to hear pitch that never wavered. And I was certainly thrown off when I instinctively tried to make low-string notes growl by adding a little bend. Set up this way, the EverTune will take some getting used to. However, it's a killer feature if you pick hard or inadvertently pull some of the notes sharp while chording. If you're recording and need to nail a pitch-perfect take, it can be invaluable. And you can always reconfigure the bridge for a more conventional but still exceptionally stable setup.
It Chugs, It Slugs, It Sings
The GC1.6AFAB's pickups, a pair of excellent Fishman Fluence Modern active units, also display Solar's forward-thinking approach. They have independent volume controls with a shared tone knob that has a push/pull function for the Fishman Fluence's voices: "active" (voice 1) and "passive" (voice 2). (Here, the phrases active and passive refer to voicings rather than the strict definition of active and passive pickups.)
With the bridge pickup and active voice engaged, pick response is crisp and fast on the low strings. With help from with the EverTune's unwavering tuning stability, individual notes and picking nuances are super articulate. Digging in harder rarely revealed any flubby ambiguities. And fast alternate-picked sequences felt super precise. Be forewarned though: If you're having a sloppy day, the Fluence pickups' immediacy can be unforgiving.
In clean settings, the GC1.6AFAB's bridge pickup sounds very hi-fi, and very loud in both voices. Multi-finger tapping phrases are punchy and pop out loud and consistent along the fretboard. Cascading arpeggio runs have a harp-like clarity and individual notes sound consistent and even across the guitar's whole range. And while the pickup isn't overly bright, there is a ton of presence. Until the tone knob is all the way down to about 2, you hear little in the way of "darkness." The neck pickup in the active voice has more bass focus than the bridge. When I held an open-G chord, the 6th-string resonated with a bottom end that you could call boomy. Comparatively, with the passive voice, the neck pickup seemed a bit more balanced.
The Verdict
If I imagined a shredder creating a custom guitar, it might look and feel a lot like GC1.6AFAB. There's a lot about the style that feels relatively traditional, save for the many cutting-edge components that Solar included here. At $295, putting an EverTune bridge on an existing guitar (a process that would involve routing and probably devaluing your instrument) is an expensive proposition. Add a set of gold Fishman Fluence Modern pickups at around $260 and you're looking at well north of a $500 investment even before you pay to have your upgrades installed on an existing instrument. Given how seamlessly Solar brings these elements together in such an impeccable-playing guitar, the $1,349 you'll pay for a GC1.6AFAB is a pretty amazing deal.
Solar Guitars GC1.6AFAB Demo | First Look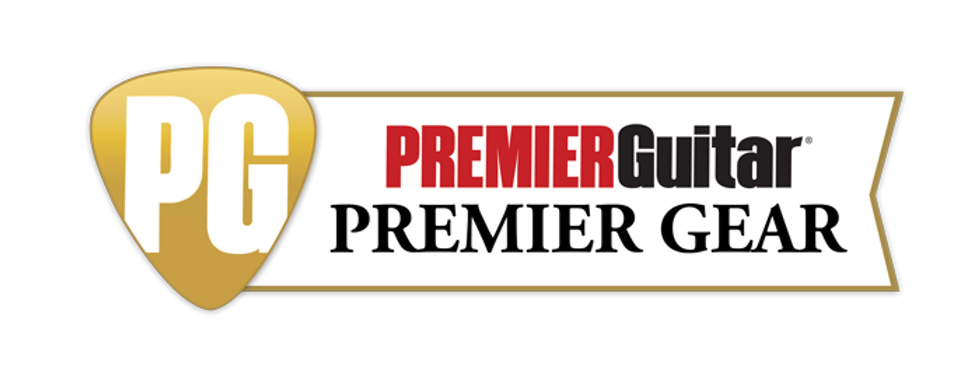 Maple makes the dread grow mellower.
Exceptional playability and intonation. Sweet midrange focus. Records well in dense mixes.
Some will find the maple voice quirky. Not a lot of low-end resonance for a dread. Satin finish doesn't suit a $2K-plus instrument.
4
4.5
5
4
One of the nice things about designing guitars for a company like Taylor is that you're less burdened by tradition. Even though the builder is now nearly a 50-year-old institution—not to mention one of the biggest guitar makers in the world—to many acoustic traditionalists they are still very much the new kid on the block. While such fresh-faced "newness" may mean flattop classicists look askance at your every move, it also means you can introduce a design departure like the company's V-Class bracing without risk of rebellion from your consumer constituency—or, for that matter, build a dreadnought with a top fashioned from big leaf maple.
A maple top is one of those things that, according to traditional acoustic design think, shouldn't work very well. Yet the AD27e Flametop proudly makes its maple top both a centerpiece of its sound signature and its visual identity. The results, in both respects, are unique and, in typical Taylor style, prove that acoustic guitar design still has room for imaginative deviations from the norm.
V Lets Maple Be
In spite of the simplicity and musical purity it projects, an acoustic guitar is a complex organism. Small changes in design or materials can be transformative. V-Class bracing is no small change, however. Certainly not when compared to the X-bracing that has been the standard for flattops for generations. Fundamentally speaking, V-Class bracing situates the most substantial braces in a V shape that tapers gently along the body's center from a point just forward of the endpin. While it can be hard to say definitively what V-Class bracing does and doesn't do to a flattop's sound, an increasing sample size suggests that it tends to improve sustain, and even intonation, by leaving larger sections of the top to vibrate freely and aligning the biggest braces with the strings. In the case of the AD27e, V-Class bracing didn't just improve the sound. According to designer Andy Powers, V-Class bracing is, in fact, what made the use of a big maple top feasible.
If we assume that V-Class bracing definitively improves sustain (and certainly our colleague Joe Gore heard as much in his review of the K14ce), then Powers' assertion makes sense. Maple is generally less lively and works better as a reflective surface for backs and sides. Few if any large-scale production flattops have used maple as a top wood, and those that have, like Gibson's acoustic/electric Starburst, employed a maple top because its less resonant properties reduced feedback in amplified situations. But the maple top on the AD27e resonates beautifully. And though the appeal of its sound won't be universal, it occupies a very cool niche.
Unlike a lot of dreadnoughts, the AD27e also responds dynamically to a gentle touch.
Big Body Makes the Maple Go Boom
Taylor's American Dream dreadnought is a beautiful shape. Its curvaceous lines project hints of J-45 influence and big Taylors like the 855. It's a lovely reconfiguration of the classic dreadnought profile. But it also likely serves a very practical purpose in the AD27e, in the sense that the big body does much to compensate for the maple top's less lively characteristics. The tones that result have a beautiful and interesting sense of balance. You won't find the thumping grand-piano-like low-end resonance of a D-28 in the AD27e, yet it projects volume as a dreadnought should and gets loud without sounding brash or overdriven—probably because there is less low-end woof to obscure the pretty midrange and clear, chiming top end. Unlike a lot of dreadnoughts, the AD27e also responds dynamically to a gentle touch. And I found its sensitivity in these settings more reminiscent of a 00- or 000-sized instrument.
Shaped To Cradle
The AD dreadnought shape isn't just pretty to look at. It's also an ergonomic delight. The aft end of the body is considerably slimmer than a Martin D. That, and its slightly more pinched waist and sloped shoulder, make the whole body feel more compact and easier to hold for extended periods. But, as with so many higher-end Taylors, the foundation of its inviting personality is its playability up and down the neck. The action feels exceptionally low and fast, yet there isn't a trace of string buzz or a dead spot anywhere—even when you strum vigorously. The low action also has the effect of making fingerstyle chord melodies feel extra fluid and lyrical—a quality well suited to the AD27e's more subdued but ringing tonality. And while our review Taylors have almost always shown up with impeccable intonation, the AD27e's spot-on intonation—even after two-cross country journeys in the dead of winter—makes us wonder if there isn't something to Taylor's claim of V-Class bracing improving intonation.
The Verdict
Yes, $2,199 is a lot of money for a guitar that, by design, presents a player with many unknown variables. The AD27e sounds different enough from a spruce-topped dread that many players will need to spend time to understand how it works within their style and relates to their musical objectives. Others will find its concise tonality immediately appealing. Given that, one should take our value score with a grain of salt and adjust according to personal experience.
But just because the AD27e's design, materials, and tonality are unusual and specific doesn't mean its appeal or musical potential is limited. It's easy to hear how the AD27e would be a recording superstar. It rings sweetly without overpowering a mix and provides beautiful counterpoint in arrangements and mixes where the low-end is occupied by other instruments—no small consideration in modern effects-laden mix styles. But while its voice is focused, the AD27e can still sound big, and it most certainly sounds sweet. Any curious flattop aficionado should check out the AD27e to hear what it does differently. Just don't be surprised if its sweet tonality and ace playability put their hooks in you.
Taylor AD27e Demo | First Look