Great tones in all settings. Practical design, High quality.
Recombined tones may not be better than the originals to some ears.
4.5
5
5
4.5
Robert Keeley marries the best of two beloved green machines in one smart box.
The Keeley Noble Screamer handsomely combines many attributes of Ibanez Tube Screamer- and Nobels ODR-1-style circuits. Neither of those iconic green machines need much introduction. Both aesthetically and sonically, the Tube Screamer is one of the most recognizable pedals in the effects pantheon, and the ODR-1's anecdotal honorifics ("The secret weapon of Nashville session players!") and concretized list of evangelists (Guthrie Trapp! Tom Bukovac!) are practically part of the pedal's name. But through the use of switchable clipping and tone control profiles, the compact, clever Noble Screamer makes it possible to blend and switch between flavors from both green giants.
Greening Out
The Noble Screamer's style is minimalist and striking. It marks the debut of Keeley's new sloped aluminum housing, which looks great and feels sturdy. The Grinch-green brushed aluminum knobs look bold and easy to read against the black enclosure too. Like the TS and ODR-1, the all-analog Noble Screamer features knobs for volume, gain, and tone. But the Noble Screamer has toggles under the latter two pots that alter their respective functions considerably. Flipping the switch under the gain knob to TS mode engages soft-clipping diodes. Switching the toggle below the tone knob to TS-mode gives the user control of a low-pass filter. In OD modes, the circuit switches to hard-clipping diodes, and the tone controls sweeps from flat EQ to boosted bass and treble in the fashion of the ODR-1's "spectrum" control. This simple switching scheme yields a lot of different flavors. The pedal can also move between buffered and true bypass switching by pressing and holding the footswitch. It's a smart, flexible, and practical feature.
Mix and Match
The Noble Screamer sounds delightful across the board. With both toggles in TS mode and all knobs at noon, you get soft grit with great note definition and a tight midrange focus. And while TS pedals are famous for sweet low-gain tones, all-Screamer settings beckon you to max the drive control and unlock the circuit's smooth, singing distortion. Adding output volume at these settings brings a touch more width, and the low-pass filter moves easily between spiky and silky.
Flicking the switches to OD mode with identical settings brings a very noticeable volume boost and more pronounced bass response and fullness. Compared to the TS settings, you'll either find it a touch dark, or pleasantly alive, depending on your taste. The hard-clipping diodes make OD mode a much nastier proposition, and you can easily push the pedal to thick distortion. I preferred keeping the tone and gain around 1 o'clock, and the volume between noon and 3 o'clock, depending on how loud and rude I wanted to get. The tone control's sweep is impressively useful in its OD "spectrum" guise as well. You can access a lot of high-end clarity, and it doesn't overdo the ODR-1's signature low-end thunder. In low-gain settings, the OD mode is predictably large sounding. But the best low-gain/boost sounds might be those that blend the soft clipping of TS mode with the OD tone section. These tones are especially smooth, broad, and clear.
I don't know that mixing and matching the circuits is necessarily
better
than each on its own, but it certainly offers a different palate of sounds. With the tone set for OD and the drive in TS you can stretch the bass and treble capabilities of the TS's gentler, more targeted overdrive bite. Reverse the switches and you'll get the TS's more focused mid-range punch with harsher, heavier distortion. For my tastes, the OD tone/TS drive combo was the most pleasing. It's big and punchy without ever getting harsh, and the boost from the OD tone circuit makes the TS drive a bit more commanding.
The Verdict
While you could conceivably get a Tube Screamer and ODR-1 for the same price as the Noble Screamer, the high-quality, USA-built Keeley is a more flexible solution that takes up half the space. True, the overdrive sounds here are largely familiar. But the Noble Screamer is a smarter, cooler, and more versatile way to access and reshape those bedrock tones.
The Best 2-in-1 Overdrive? Keeley Noble Screamer Demo | First Look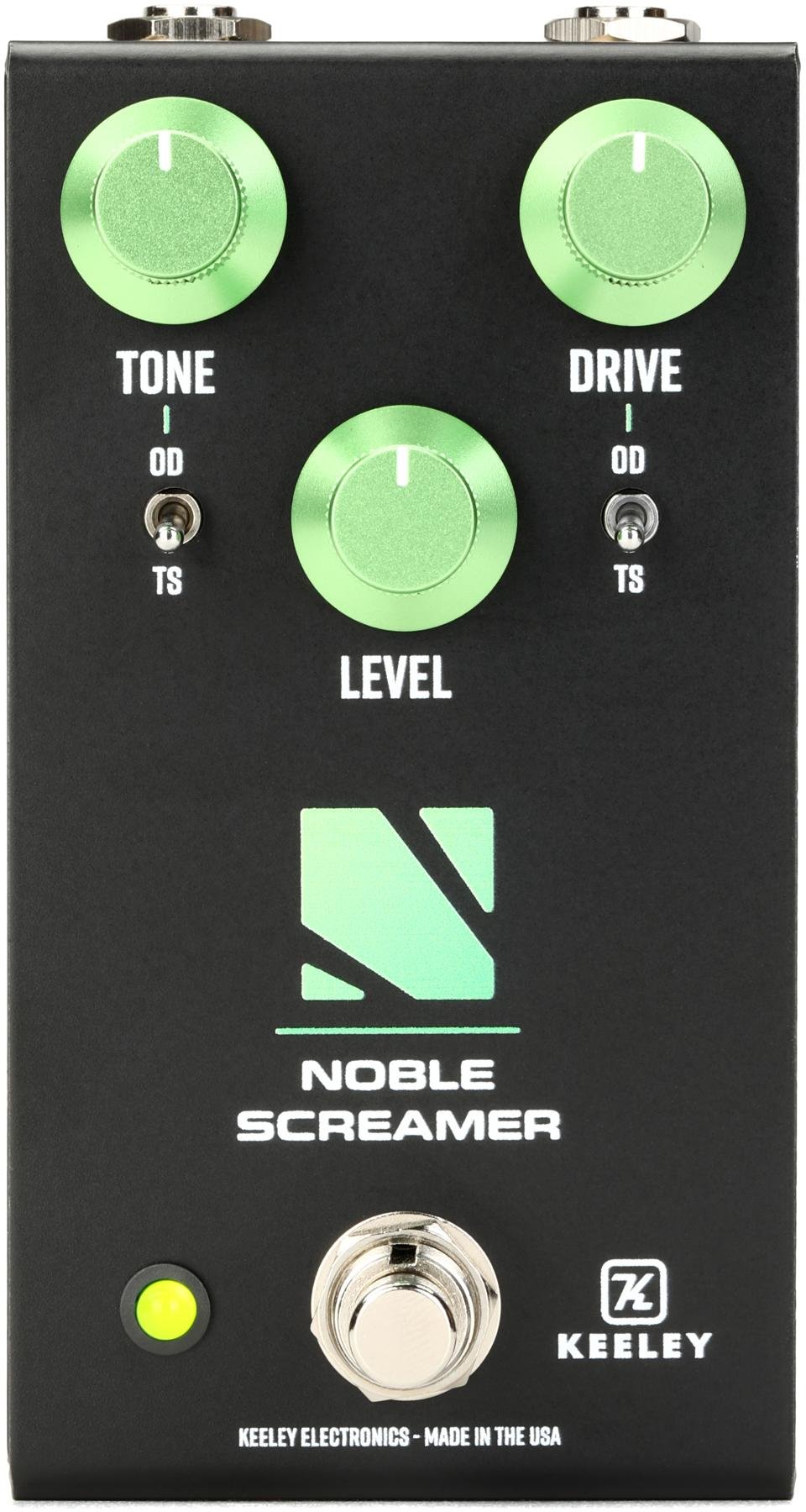 Keeley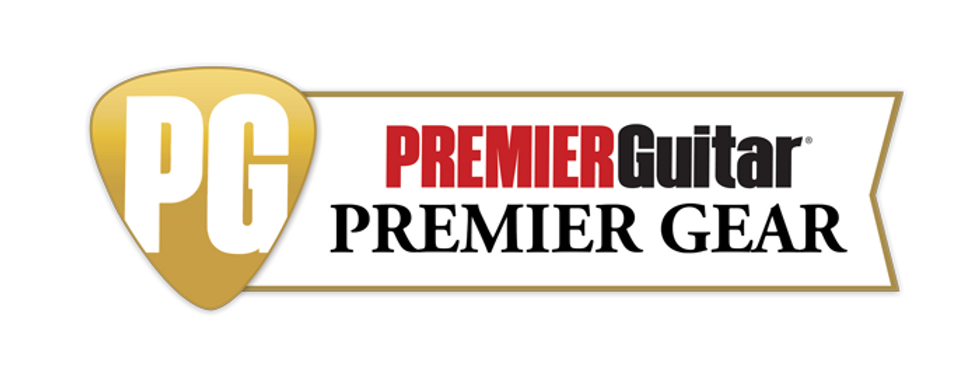 It's Here! Grab your Mystery Stocking Below.
---
About Mystery Stocking
Each year, Premier Guitar likes to put out these mystery boxes as a part of bringing some fun to the holiday season. Remember, this is supposed to be a fun holiday treat! If the contents of this box will ruin your holiday, deplete the last of your bank account, or end your ability to see the good in humanity, it may not be for you.
This year's Mystery Stocking will cost $44.95. ($39.95 + $5 Flat shipping)
Each box will be guaranteed to contain $40 or more MSRP.
US only. (Sorry World.)
Make sure your shipping address is correct.
Have your credit card ready to go before you refresh the page. Paypal is not available. Autofill may not fill in your information.
There will be NO REFUNDS given.
There has been a huge demand for these in the past. When they are gone, they are gone.
One per household, one per person.
Q: What's in the Mystery Stocking?
A: It wouldn't be much of a surprise if we told you, now would it?

Q: Will I definitely get my money worth?
A: Yep.
Q: Can I return it if I don't like it?
A: Nope. All sales final.
Q: What if I live outside the US?
A: Sorry, US only.
Q. How much is it?
A. $39.95 Plus $5 shipping
Q. When will it ship?
A. On or before December 12, 2023.
Q. What form of payment do you accept?
A. Credit cards only. Sorry, no Paypal for this.
Q. Can I ship to a different location than my billing address?
A. Yes
Q. I tried last year and didn't get one. Will I get one this year?
A. There is an overwhelming demand for Mystery Stocking. Be sure you have a fast internet connection and be ready when they go on sale.
Q. I want to buy 5. How can I buy 5?
A. You can't. This year, we're limiting to one per household, one per person, so more people can get in on the fun!
Thank you to this year's sponsors!
Annapolis pays tribute to Fullerton in a fantastically playable T-style that also deviates significantly from the form.
Versatile pickups. Effortless playability. A juicy twist on the T-style template.
Humbuckers are more inclined to overdrive than the typical Telecaster.
4.5
5
5
4
If you never saw the new PRS NF 53 and heard Paul Reed Smith say it's based on a beloved, 1953-model instrument from his collection, you'd probably imagine a goldtop Les Paul—at least if you consider PRS's typical design leanings. One glance at this new offering, however, makes it clear that Smith had a very different '53 guitar in mind. But while the NF 53's Telecaster influence is clear, it's hardly a conventional take on the type. PRS tweaked just about every bit of the classic T-style blueprint to arrive at a guitar with an extended vocabulary that retains many appealing facets of vintage Telecaster design. The results are likely to cause a stir among forward-thinking players and purists alike.
Single-Cut Above
While the NF 53's 25 1/2" scale and bolt-on maple neck are very much in the vintage Telecaster spirit, there are significant differences. The neck is built using 3-piece construction. A scarf joint adds strength in the nut-to-headstock transition area and re-enforces the slightly angled headstock. The truss rod is accessed from just behind the nut, and the fretboard is a separate piece of maple that's glued to the neck after installation of the truss rod. The neck feels great, too, with a rounded-C carve that seems more akin to a '59 Les Paul than an early '50s Telecaster, as well as a 10" fretboard radius and a nut width of 1-41/64". Both dimensions mark a kind of compromise between classic Fender and Gibson standards. But moving across the NF 53's fretboard feels effortless, and I suspect most guitarists will take to the model easily and breezily.
True to vintage T-style form, the NF 53's solid body is made from swamp ash, a wood that, today, is much harder to find in consistently high-quality and lightweight supplies. PRS works around this challenge, to some degree, by gluing three pieces of ash together. Vintage- and boutique-guitar aficionados romanticize 1-piece bodies and sometimes sniff at anything more than 2-piece. But I'd rather have a relatively light 3-piece ash body than a boat-anchor 1- or 2-piece—and the NF 53's very comfortable weight, around 7 pounds, is most certainly on the lighter side. (Anecdotally, I have a '66 Telecaster with a 3-piece body, and it's one of the best-sounding guitars I've ever owned). The size and depth of the body are very traditionally T-style too. But here again, there are differences. The NF 53 has a shorter horn that's also contoured for improved upper-fret access. Forearm and rib contours enhance playing comfort, and the body's waist is ever so slightly offset.
"I suspect most guitarists will take to the NF 53 easily and breezily."
Obviously, a huge part of the classic T-style formula is the single-coil pickups. On this front, the NF 53 deviates from tradition more significantly by using PRS' Narrowfield DD ("Deep Dish") pickups, which are single-coil-sized humbuckers. They're made with deep bobbins for loading on extra coil windings as well as a mix of magnet pole pieces with steel poles in between. They are wired via master volume and tone controls and a 3-way selector switch.
The NF 53's bridge adds another twist. It employs a steel-base with string-anchor notches rather than through-body stringing, as well as two brass, 3-string saddles with two adjustment bolts each. The vintage-style tuners sport a Kluson-like appearance but with unique ivory-colored plastic buttons.
Twanger or Banger?
Even before you hook up the NF 53 to an amplifier, it rings like a bell, with the bright yet balanced response, piano-like low-string clarity, and the impressive sustain I'd expect from a really good Telecaster. Amplified, you hear all those same qualities as well as a lively edge that is something all its own. The narrow-format humbuckers love overdrive and amps at the brink of distortion—generating snarly, gutsy voices that still offer clear note definition and tight bass tones.
In clean environments, the Narrowfield DDs are punchier and grittier than traditional single-coil T-style pickups with guitar volume at maximum. And when you reduce guitar volume, they sound smoother and tamer than an old-school Telecaster might. That's no bad thing, though. I prefer the NF 53's neck pickup sounds to all but a few vintage Telecasters I've played (including a long-gone '63 that still haunts me). It has a full, rich, throaty tone that's lovely for jazz or ballads and delectably dynamic for blues soloing—especially with a little drive in the mix. In general, the NF 53 offers more bang than twang. But within its appealingly chameleon-like personality, there are still tasty T-style sounds to be found.
The Verdict
Thoughtfully designed and very well put together, the NF 53 is a nifty spin on the world's first mass-produced solidbody electric guitar, but one that takes the format in new directions. The relative simplicity of the instrument is no impediment to versatility. But the real joy in the NF 53 is that it plays beautifully and offers a wide swath of dynamic, smooth, and often trenchant voices that are all its own.
PRS' T-Styles?! Myles Kennedy Signature & NF 53 Demos | First Look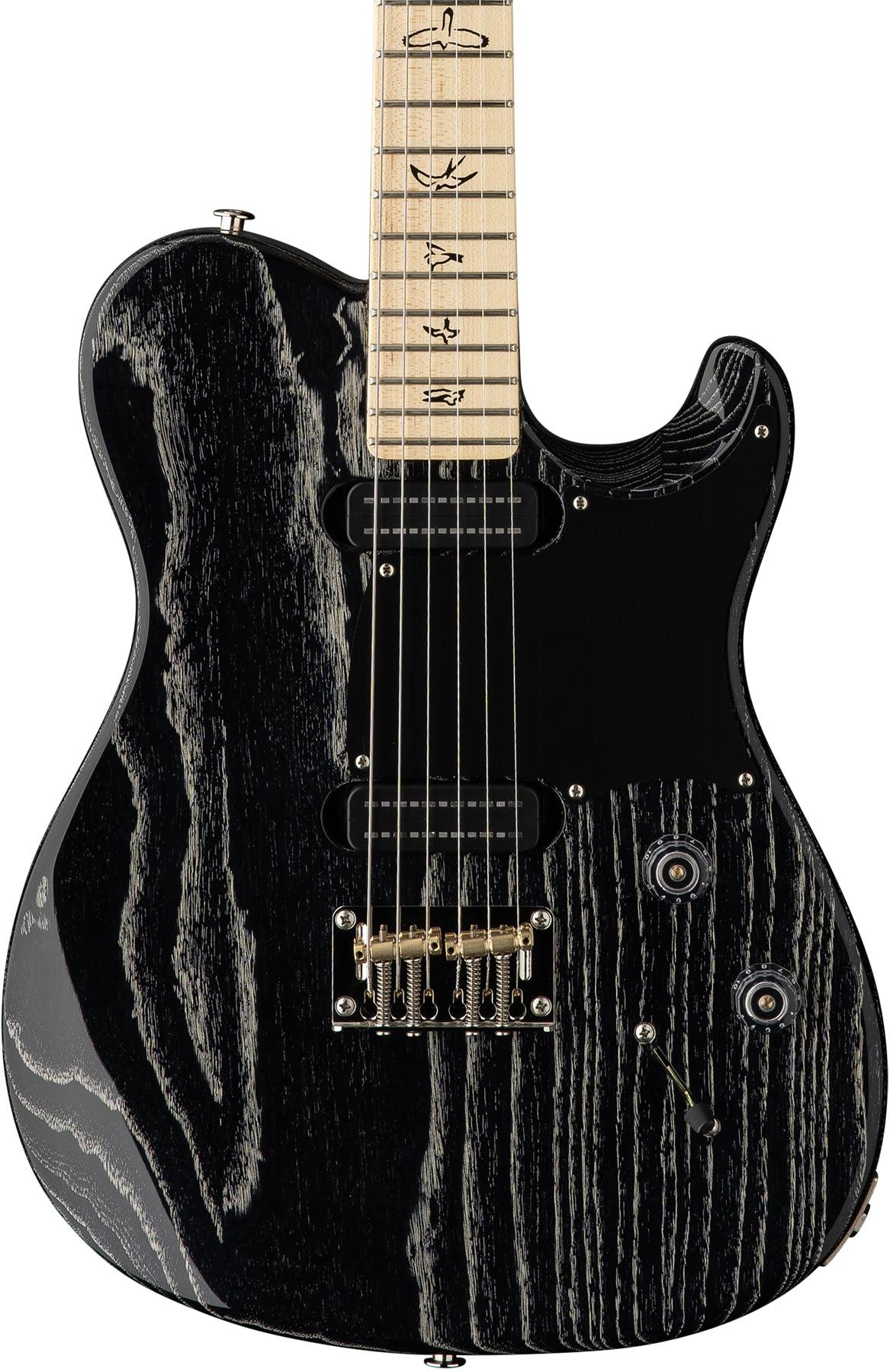 PRS
Parallel signal routing and three reverb voices make the AcoustiVerb a versatile stage and studio asset that's capable of sweet, tasteful tones and much wider spaces.
Parallel signal routing creates pretty and tasteful composites of organic and wet signals. Different voices offer different dynamic profiles.
Excitability in high harmonics makes some more expansive settings difficult to use.
4
4.5
4.5
4.5
The relationship between acoustic guitar and reverb is a funny thing. If you were in a studio, you probably wouldn't think twice about adding at least a touch of the stuff to your signal. And if you're slotting a guitar in an ensemble mix, you might heap it on pretty generously. But onstage—and especially in the context of a solo performance—reverb can be cloying and artificial. The beauty of Fishman's AFX AcoustiVerb pedal, apart from its small size and accessible $119 price, is how readily you can move between nearly subliminal ambience, tasty but restrained coloration, and wide-open spaces.
Much of this flexibility is attributable to the AcoustiVerb's parallel signal path, which makes it easy to foreground an acoustic's dry signal and slot the reverb effect in a place that's appropriate for a performance environment. But the pedal's three voices help conjure reverb tones that work best in terms of dynamics and response. The warm, contoured reflections of the hall mode, for instance, are ideal for fingerstyle settings where highlighting fundamentals and bass resonance without generating low-end wash is critical. The plate mode, meanwhile, is ideal for strummed parts that are enhanced by the presence of breathy, high harmonics. Sweet spots are easy to find, thanks to the economical control set. And altogether, the AcoustiVerb is an adaptable tool that can offer quiet, subdued support on stage or unorthodox paths to acoustic ambience.
Fishman AFX Mini Series: AcoustiVerb, Pro EQ & Broken Record Demos | First Look
A single-knob OD that ranges from pretty clean to pretty mean.
Cheap, easy, and offers a wide range of drive.
3.5
4
4
5
Usually when I get the finger, it's nowhere near as much fun as October Audio's NVMBR Gain. With just one dial and a graphic of a witch's severed digit on top, the NVMBR Gain does a lot.
Snap it on with the knob all the way left, and it works as a 5 dB line boost—good to keep your amp or downstream effects sounding louder but clear. Turn it toward noon, and the output slowly increases. The company says the left side of the dial is a clean boost, but to my ears there's subtle compression and a mid-forward attitude that TS fans should dig as much as I did. At 12 o'clock—where the pedal's character really starts to change—I got hair and airy sparkle that, with my PRS SE Silver Sky's single-coils, sounded like Hughie Thomasson's opening riffs in the Outlaws classic "Green Grass and High Tides."
The right side is this little monster's other, nastier head. From noon to floored, it unleashes a soft-clipping-style overdrive that goes from perfect for gritty controlled blues to gnashing. If Syd's "Interstellar Overdrive" tone is your thing, all the way right is where you'll find it. But after, say, 3 o'clock the clipping accelerates exponentially, so abandon hope of much subtlety if you venture there. I could easily see this mere 3.63" x 1.5" x 1.88" stomp replacing another drive or two, to free up pedalboard space. And at $109, it offers a lot of functionality at a bargain tag.