Epiphone Power Players SG Review
Could this be the best first guitar for the money?
Nice bang for the buck. Comfortable neck.
Setup could be better. Pickups can lack definition.
3.5
3.5
4
4.5
We all remember the physical hurdles that came with our first guitars. High action, uneven frets, and big necks were no fun, but when that first chord or riff came through loud and clear it all seemed worth it. Epiphone's Power Players line aims to all but eliminate the painful parts of those early memories.
The SG we reviewed (the Power Players line also includes a Les Paul shape) was finished in a striking Lava Red color and felt sleek and fast. The body is ¾ sized, so overall shape helps make the guitar feel more manageable in my hands. But a toy this is not. The SG really feels like a solid guitar—just smaller. The 22.73" scale length maintains string tension that feels right under the fingers. The dual humbuckers were full sounding, and right in line with other beginner guitars in this range. At higher-gain settings they do lose a little definition and punch, but overall, they are pretty solid.
The craftsmanship for a sub-$300 guitar can be hit or miss, but the Power Players delivers on the promise of a first guitar that encourages players instead of making practice a chore. Sure, our review guitar could have had a better setup. But it was good enough to suggest that the Power Players line could help make memories of impossible-to-play beginners guitars a thing of the past.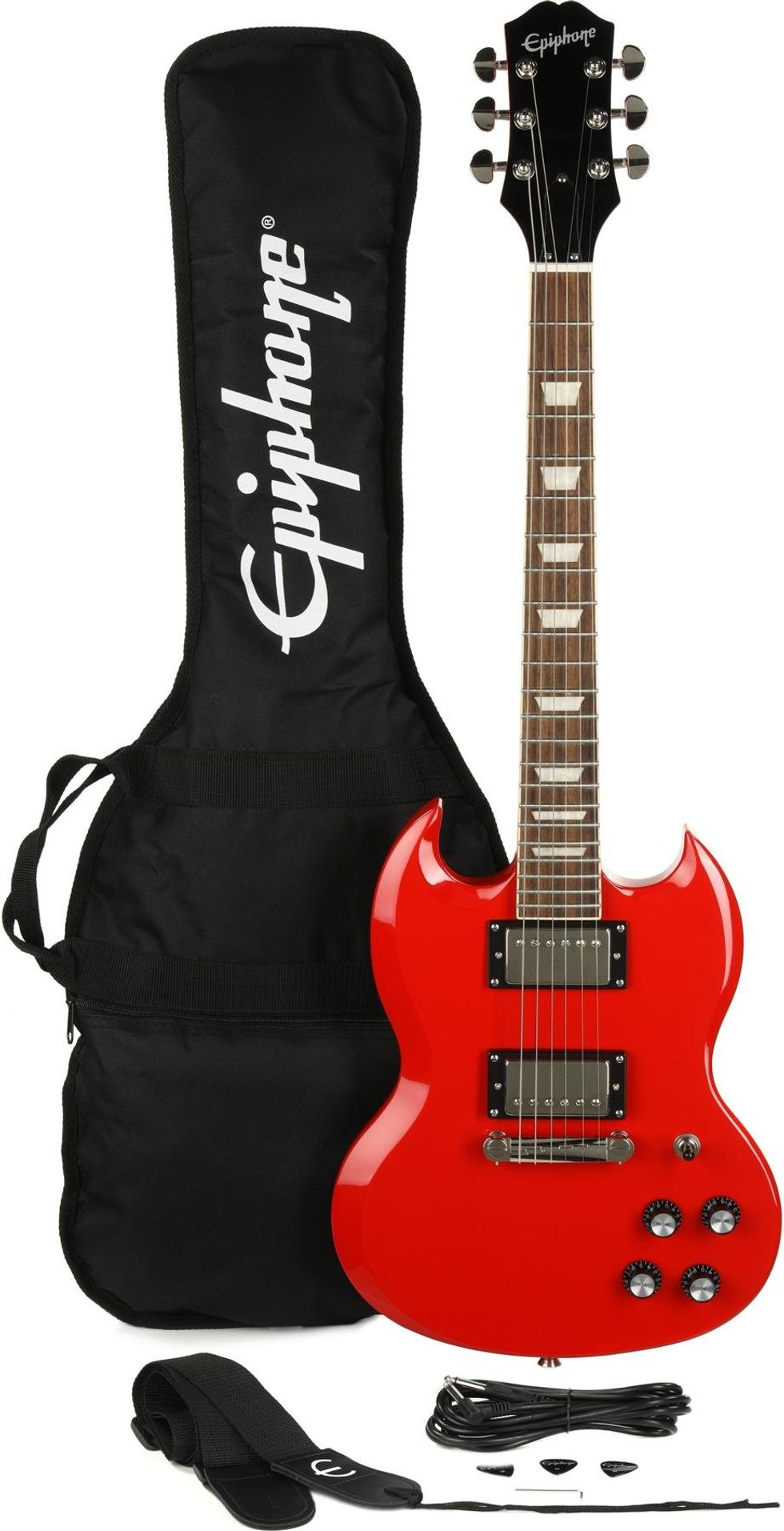 Epiphone