If you want to hit your amp hard, you'll need some high-output humbuckers that are up to the job.
Whether you're looking to increase the heat on a lower-output instrument or just searching for a new flavor, this list has you covered.
HABANERO PICKUPS BY GROVER JACKSON
Bonney Bridge
Handmade in California, this overwound bridge pickup has a 16.7k resistance, and comes in nickel, black, or zebra.
$110 street
FISHMAN
Fluence Richard Z Kruspe Signature
Each pickup in the Rammstein guitarist's signature set features three selectable voices. This active set is rechargeable—a battery pack is optional. Red finish is encouraged, though stainless is also available.
$309 street (set)
GFS Pickups
SBS Arena Power PLUS
The most affordable alnico 'bucker on this list has a 14.5k resistance and features the company's Kwikplug system for fast swapping.
$39 street
SEYMOUR DUNCAN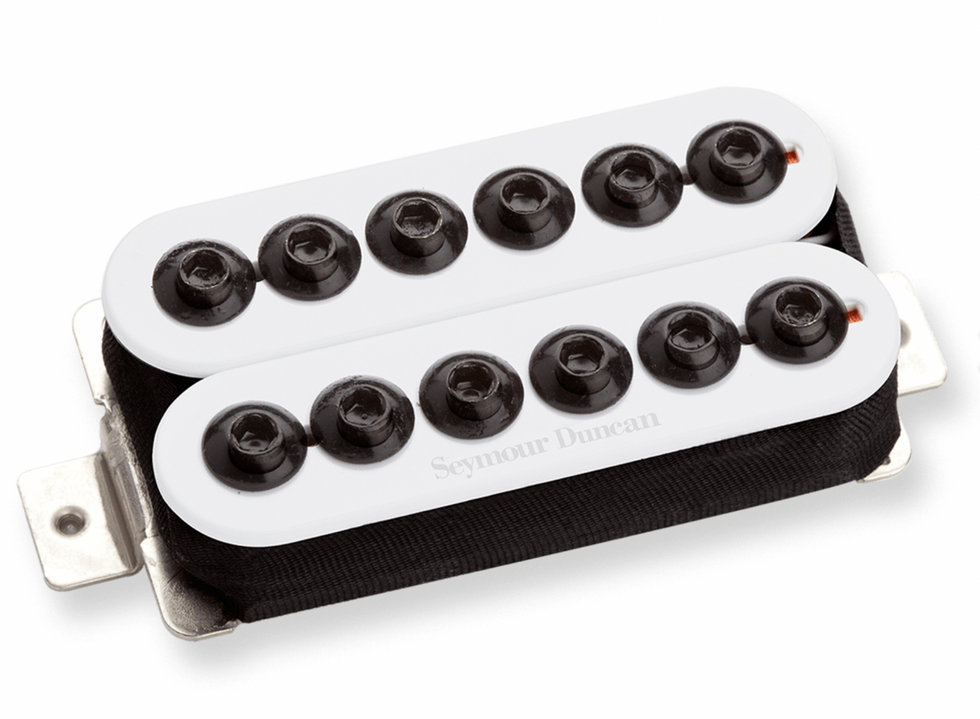 Invader
Featuring overwound coils, a trio of ceramic magnets, and oversized metal-oxide pole pieces, these humbuckers promise heavy bass response and are available in 6-, 7-, and 8-string sizes.
$109 street
DIMARZIO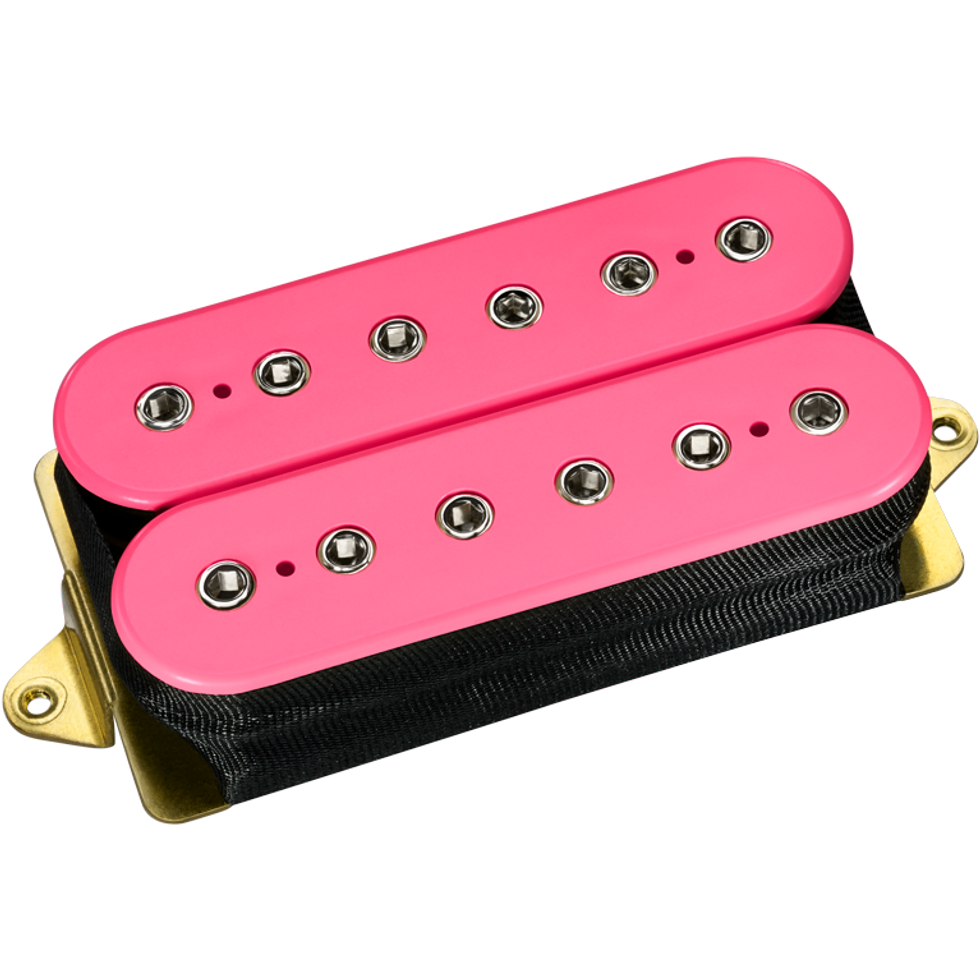 Super Distortion
A classic since 1972! This 'bucker, with its 13.68k ohms of resistance, is intended primarily for bridge-position installation and comes in a wide range of colors.
$89 street
GIBSON
498T Hot Alnico
A hotter spin on the 490 series humbucker, this boasts a resistance of 14.2k and is spaced for bridge position.
$119 street
PRS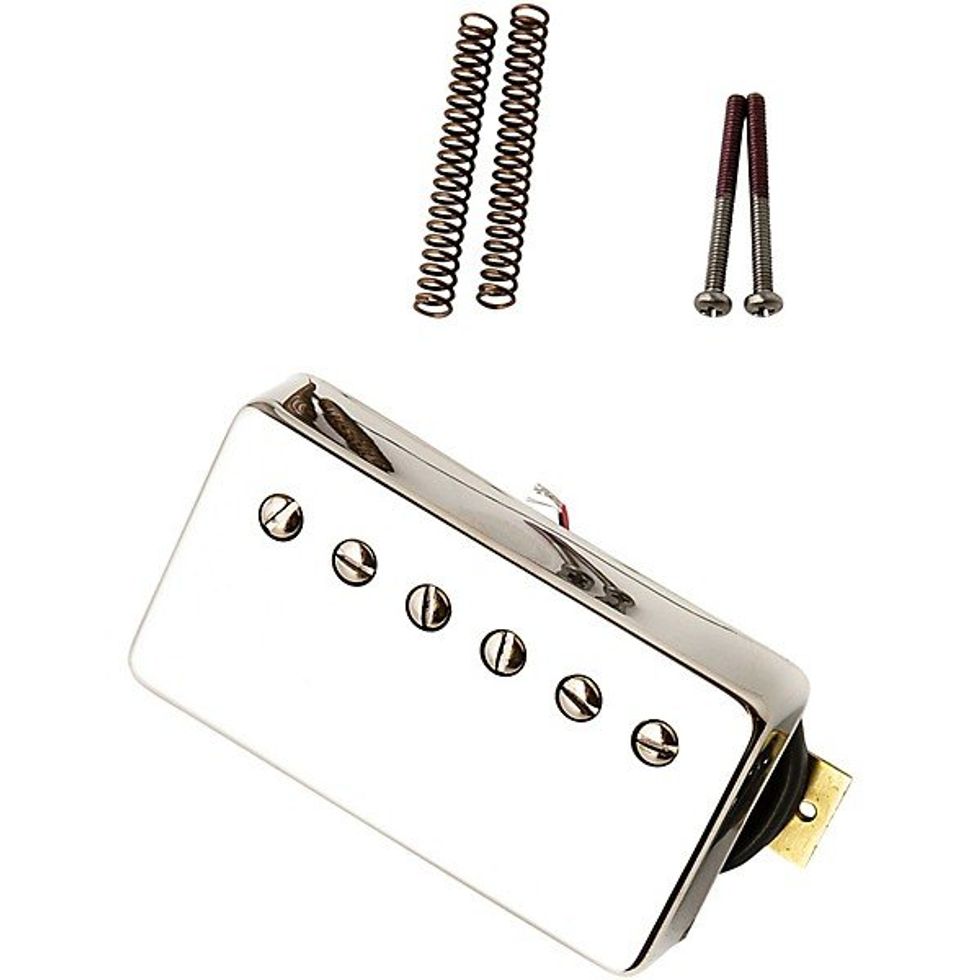 m Bridge Humbucker
The company's house high-output humbucker comes in gloss nickel and measures 15.7 k resistance.
$200 street
LOLLAR
dB Humbucker
While these boast the lowest resistance on this list (12.7k in bridge position), they're the pickup maker's hottest offering. Plus, they look hip!
$200 street
EMG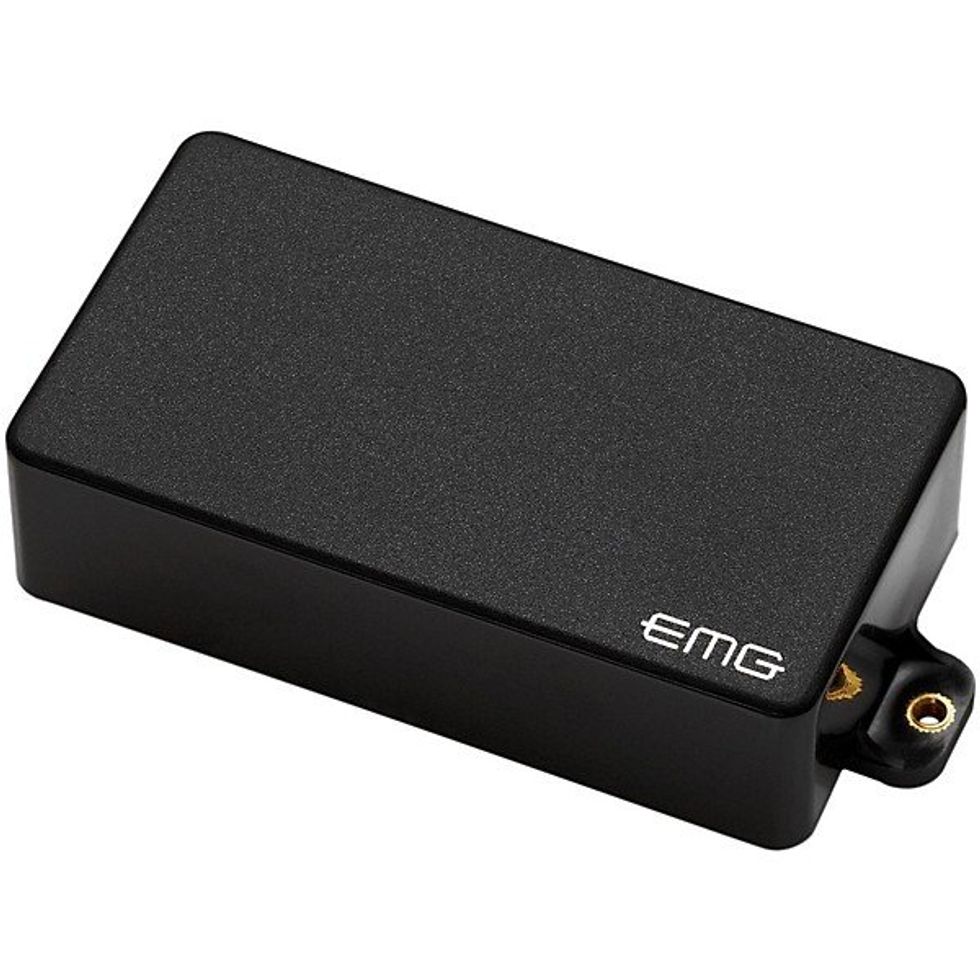 81
The classic active pickup boasts 3,000 hours of battery life and features the company's Quick-Connect cable for easy installation.
$99 street
LINDY FRALIN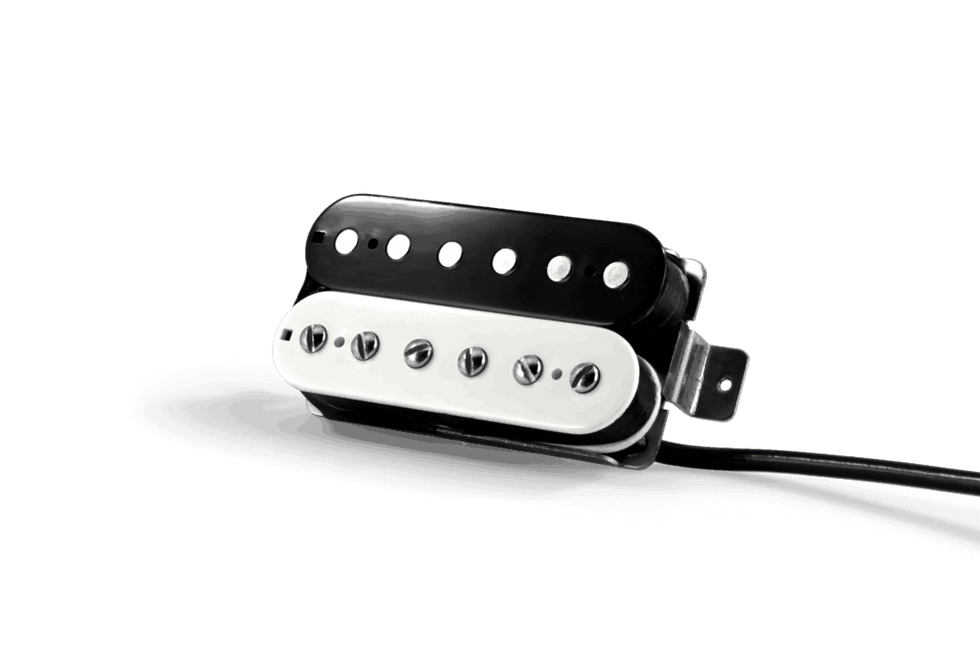 High Output Humbucker
The pickup maker's highest output offering is a hot take on a PAF and comes in a variety of color and cover options.
$160 street
The new models house a Voiced Tone VTH-77 humbucker, a CTA-III tremolo system, and stainless steel saddles.
Cort Guitars introduces the G280 Select electric guitar, designed for excellent playability and sonic performance. A revamped follow-up of the previously introduced G280DX flagship, the new G280 Select offers a boutique high-grade look and solid build quality. Choice tonewoods combined with a newly added rosewood fingerboard, Voiced Tone VTH-77 hot humbucker, and pearloid pickguard deliver a modern aesthetic and versatile sound that can be used for both classic and modern musical genres.
Like its G Series predecessors, the G280 Select is designed with modern flair that retains the familiar characteristics of a classic double-cutaway in an aesthetically tasteful manner. The alder body provides a warm and full-bodied tone, while the beautiful flame maple top tightens the overall sound with strong high-midrange brilliance. The newly added pearloid pickguard, against the choice of Amber or Trans Black finish, adds an extra shimmer under bright stage lights.
The G280 Select's robust sonic characteristics are ideally complemented by the fatter and hotter-sounding VTH-77 bridge humbucker and the VTS-63 single-coil pickups, which offer modern clarity in clean settings, punchy bite, and great sustain when engaged in overdrive and distortion settings. Pushing sonic versatility to the max, Cort's CTA-III Tremolo System provides a recessed bridge, allowing the player to pull up and raise the pitch or push down to lower it. The system is built with stainless steel saddles, a solid machined steel block, and a steel baseplate to provide greatly improved sustain, faster and punchier pick attack, and a more coherent and balanced fundamental tone.
G280 Select players are provided ample controls with one volume knob, one tone knob, and a 5-way switch for the HSS (humbucker/single-coil/single-coil) configuration. To help keep the player focused on playing, Cort has designed a compound radius fingerboard (12 to 16 inches), a deluxe feature that improves the transition from easy chording on the low register to high-speed soloing and string-bending on the upper register. This improved playability complements Cort's newly designed Ergo-V neck profile and shape, which provides more comfort at any position. The 22-fret rosewood fingerboard delivers a warm, rich tone that's balanced by the punchy midrange tone of the solid Canadian hard maple neck — a classic combination that's ideally suited for the G280 Select style. The finishing chrome hardware and staggered lock tuners are simple yet elegant, providing excellent stability as well as ease of string changes.
Cort's G Series was designed to represent a logical evolution of the term "vintage." The G280 Select represents the newest realization of this vision, offering excellent sonic character, stunning sophistication, and a wide variety of options and features to best meet a player's specific needs and requirements.
MSRP: US $849.99
MAP: US $549.99
For more information:
Cort Guitars
A new design that aims to cop single-coil tones as well as traditional humbucker sounds.
Featuring twelve magnetic slug pole pieces inside a pair of unique coils and built inside completely custom matte black forbon bobbins; the Eldorado is quite different from every other pickup out there while maintaining the ability to be a direct drop-in replacement for standard-sized humbucker pickups.
The Eldorado is a humbucking pickup that started with a simple question, "What if…" What if we ignored convention? What if we built a humbucker based on the design philosophy of other types of pickups? What if we designed it to sound as good split as it does as a full humbucker? What if we designed a pickup for the "I only want to bring one guitar" type of player? We did all of this and we loved the results.
Unlike many of our previous designs, the Eldorado was built entirely upon the premise of wandering rather than chasing. We didn't know exactly what we were going for, but we know what we like, and we know what it takes to make great sounding pickups. So, we channeled that knowledge and let it take the lead. The Eldorado is a true convertible pickup that offers the rich tone, full body, and output of a humbucker along with the sparkle, clarity, and articulation of a singlecoil – the best of both worlds. Its combination of percussive, fast attack, and chimey, wide frequency response makes it one of the most versatile pickups we've experienced. Another great characteristic is that it retains more volume than a regular PAF-style humbucker when split to one coil and the resulting tone is more musical and glassy, with fuller fundamental frequencies and more harmonic overtones, further increasing its tonal flexibility.
Whether played as a full humbucker or split to one coil, the Eldorado offers a wide variety of harmonically rich, dynamic, and articulate tones not found in any other single pickup.
MSRP/Street Price: $200 (USD)
Available in: matte black, four conductor lead wire.
Average DC: Neck 9.0k, Bridge 10.4k
For more information:
Lollar Pickups