You could WIN a Walrus Audio Melee in this all-new giveaway! Enter before Feb. 24, 2023 for your chance to win.
Walrus Audio Pedal Play: Melee: Wall of Noise Distortion + Reverb
The Walrus crew took over the FlashBack RetroPub in Oklahoma City for a few hours to play some games, work on our high scores and even film a video for the M...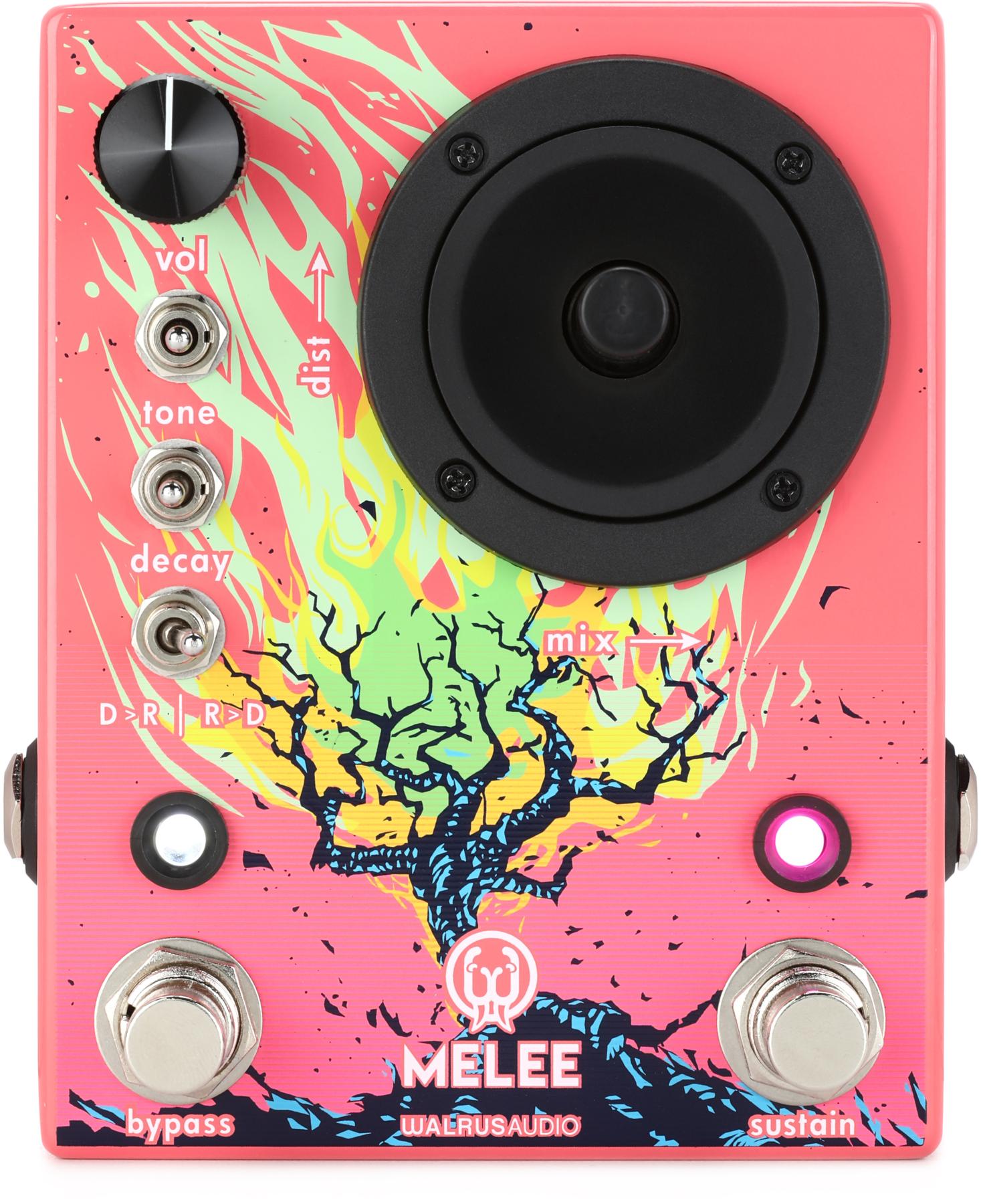 We give you the two most quintessential effects that yield unruly amounts of power and influence to an instrumentalist: reverb and distortion. They have been harnessed and woven together for an eternity of ethereal power with The Melee: Wall of Noise. The Melee unapologetically uses a joystick to meld reverb and distortion into one massive blaze of sound. With the flip of the order switch, run the distortion into the reverb or reverb into distortion; signal chain is your call now. For the explorer, the Melee can run one of three different reverb programs Ambient, Octave, and Reverse. In a less is more approach, we've intentionally decided on controls that are fun to use and will inspire a wealth of creative output. Use the joystick to control the amount of distortion by moving it up and down. Moving the joystick left and right will adjust your reverb mix. The tone and decay toggles have low, medium, and high settings. Modulation can be added to the wet signal by holding down the bypass switch and moving the decay toggle. The left position is no modulation, the middle is a slight modulation, and the right is a high modulation.
Walrus Audio
In this exclusive giveaway, you could WIN a Sunn O))) Life Pedal® from EarthQuaker Devices! Enter before Feb. 17, 2023.
See the Rig Rundown!
Full Rig Details: https://bit.ly/SunnORigSubscribe to PG's Channel: http://bit.ly/SubscribePGYouTubeWe've featured loud rigs. We've stood strong in front of ...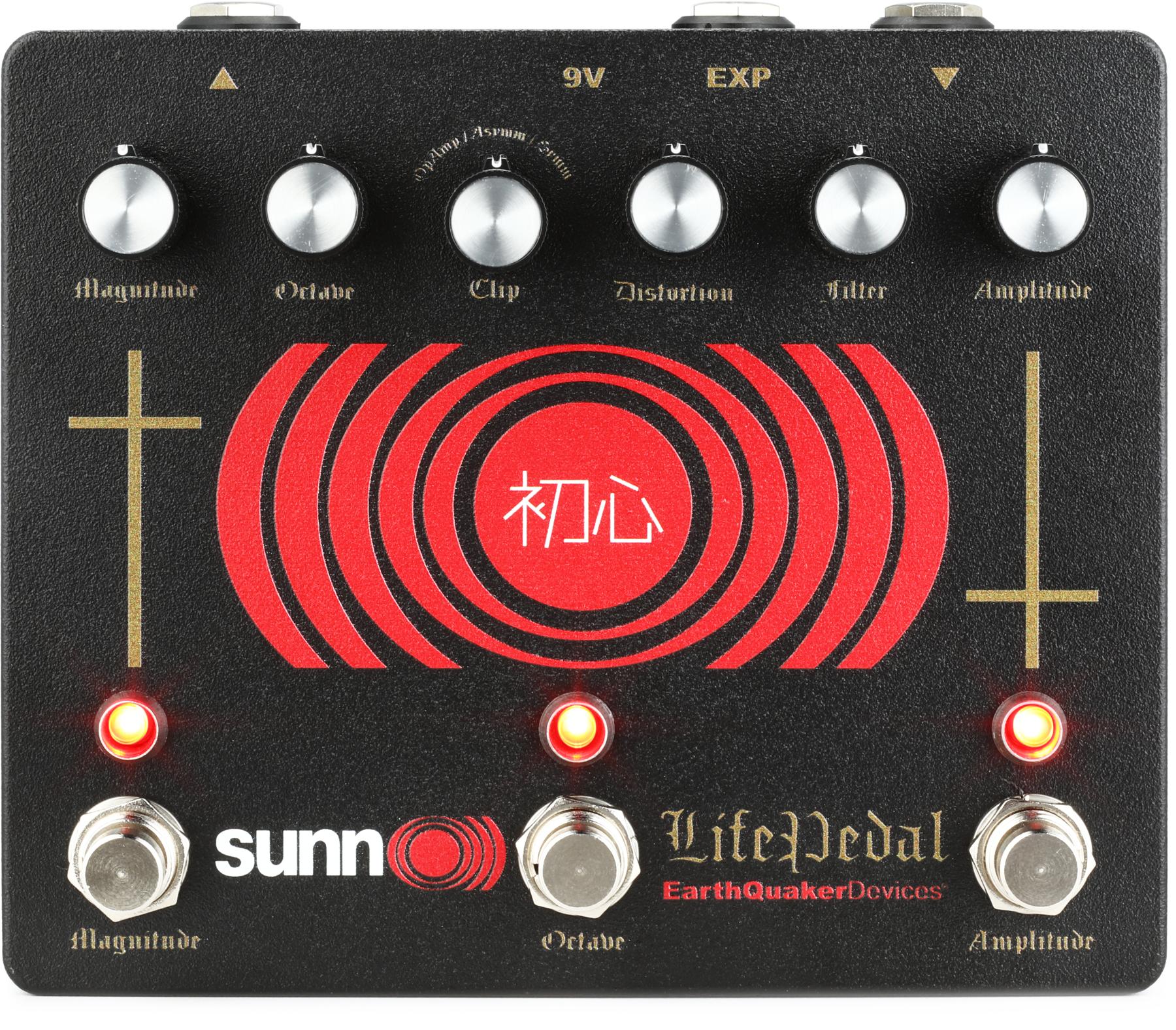 Sunn O))) and EarthQuaker Devices are pleased to bring you the Sunn O))) Life Pedal V3. The Sunn O))) Life Pedal circuit has been meticulously tweaked from the original to squeeze every last drop of heavy crushing tone available. The octave section has been fine tuned to make it more pronounced without losing the bottom end and we added a third footswitch, utilizing Flexi-Switch Technology®, for the octave to allow an additional method of quick and radical tone shaping.
EarthQuaker Devices
Keeley Electronics is giving away a limited edition Ariel Posen Hydra Reverb! The giveaway will end on February 10, 2023.
The new HYDRA is a high fidelity and true stereo Reverb and Tremolo. Designed to be the perfect end to ANY pedalboard, regardless of genre. Save up to 3 presets and dive deep into the HYDRA's potential using our Alt Control feature. The Hydra features on-board or remote tap-tempo, you can swap the order of the Tremolo and Reverb, expression pedal control, Infinite Hold Reverb trails and so much more!
Keeley
You would WIN a Revv Shawn Tubbs Tilt Overdrive as seen in his recent Rig Rundown! Enter before Jan. 21. 2023.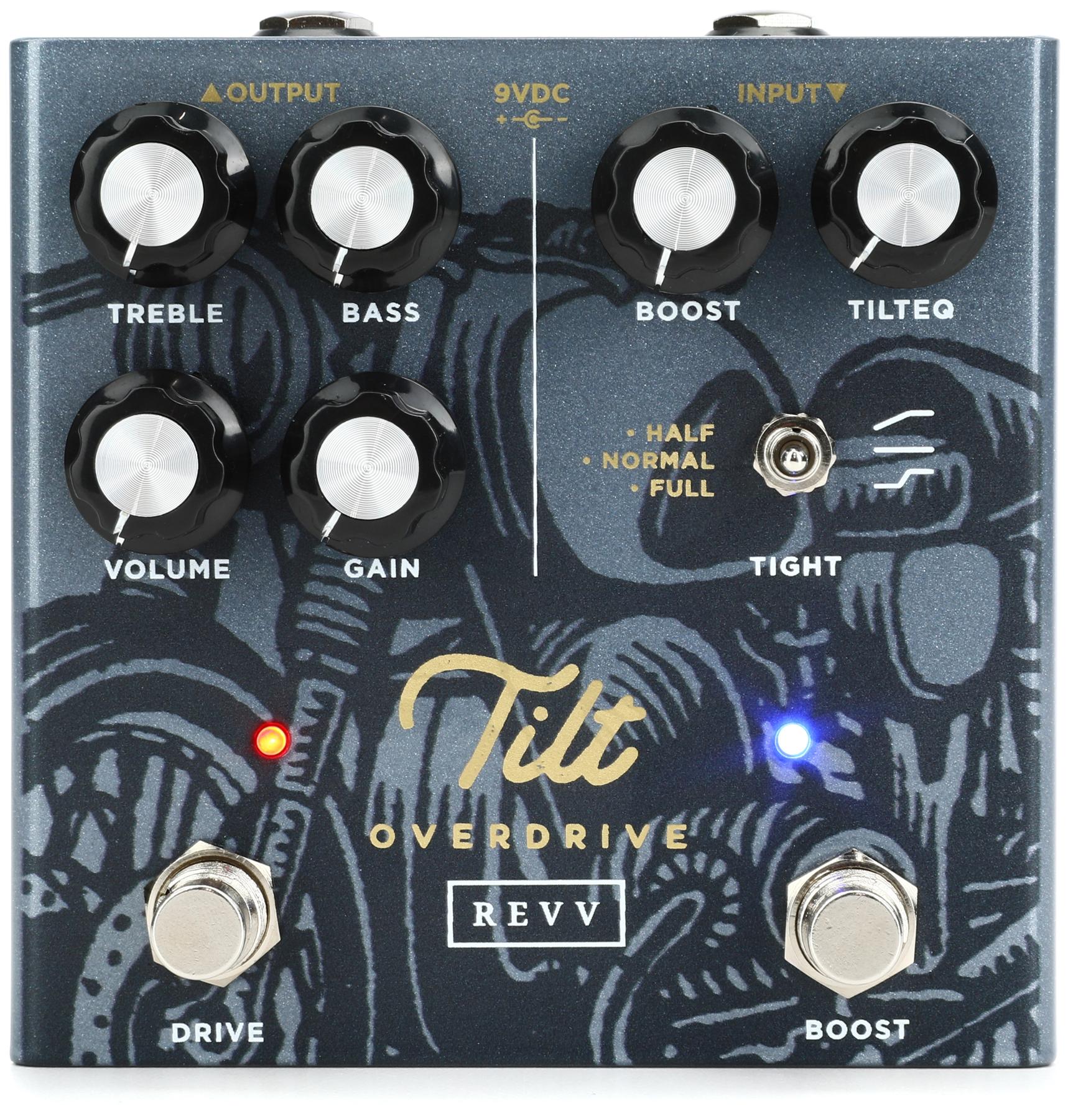 The Shawn Tubbs Tilt Overdrive is the tonal culmination of a lifetime in music. Shawn not only needed a practical tone tool to give him the right sound quickly in any musical context - he aimed to combine the greatest vintage amp tones & recorded guitar sounds of all time into one ideal sound. Now that tone is available to you in an award-winning compact 9v double pedal with a unique Tilt Boost.

Designed to be both the core of your entire guitar sound you can take anywhere & a useful tool to upgrade your existing setup, Tilt Overdrive adds an all-new record-ready tone to your palette that expands your recording & performance capabilities while channeling Shawn's 30+ years of professional guitar experience into a combination of the best recorded guitar sounds in history. Not only was it developed by a AAA session musician who always has to have perfect tone - it's designed to bring out the best of each player who plugs in. It drops right into your rig to produce Shawn's trademark clear, balanced overdriven sounds.
Revv