Whether you're looking to conjure crisp clarity or crunchy character from your steel-string, these 10 soundhole pickups cover a range of sounds and prices.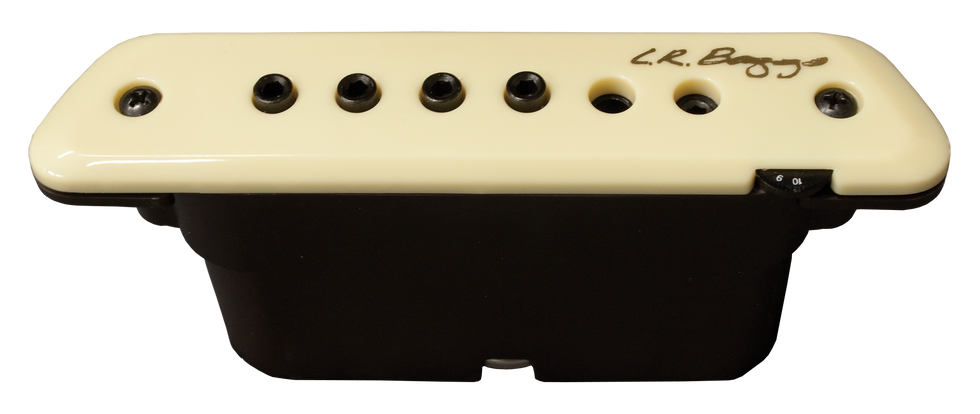 LR BAGGS M1 Active
This active pickup promises 1,000 hours of playing time on a single battery. Its built-in volume control, gold-plated 1/8" jack, and adjustable pole pieces offer flexibility and high-quality feedback-resistant sound.
$229 street
lrbaggs.com
EMG ACS
With a custom-designed internal preamp and adjustable pole pieces, this pickup is built to deliver clarity with a low noise floor and a broad frequency response.
$159 street
emgpickups.com
DEARMOND Tone Boss
This passive humbucker includes an onboard volume control and adjustable pole pieces, and comes in black, cream, and tortoiseshell trim options.
$89 street
dearmondpickups.com
RECORDING KING Gold Foil Soundhole Pickup
For lo-fi, old-school sounds, it doesn't get any simpler—or more affordable—than this.
$49 street
recordingking.com
CURTIS NOVAK DA-1200 Soundhole
This customized copy of the iconic DeArmond soundhole pickups comes in three coil options—vintage, hot, and GT. It's available with either 250k or 500k volume pots, and can be configured with various cable options.
$359 street
curtisnovak.com
FISHMAN RareEarth
Available in both humbucking and single-coil models, this low-current active neodymium pickup runs for up to 240 hours on a set of batteries.
$219 street
fishman.com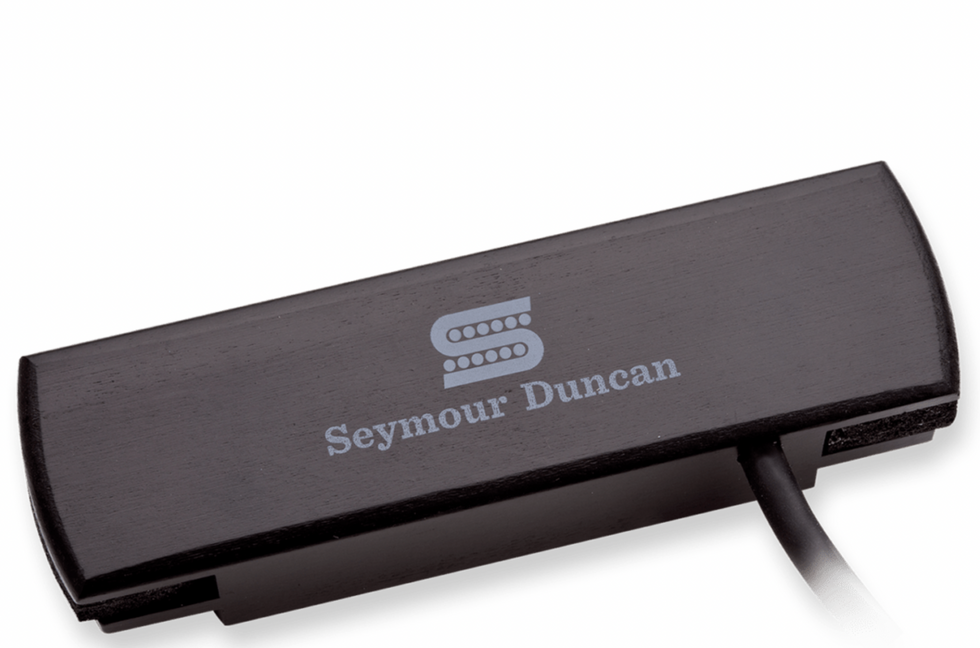 SEYMOUR DUNCAN Woody HC
With a custom maple, walnut, or black-stain housing, these double-potted humbuckers deliver an elegant look.
$79 street
seymourduncan.com
MOJOTONE Quiet Coil NC-1
This active option is voiced to mimic the sound of a condenser mic and promises over 500 hours on a pair of lithium batteries.
$199 street
mojotone.com
BARTOLINI 3AV Acoustic Guitar Soundhole Pickup
Designed to be installed on a soundhole's bridge side, this stacked-coil hum-canceling pickup features ceramic magnets and B-string mass compensation.
$136 street
bartolini.net
KNA HP-1A
This active neodymium humbucker features a mahogany-capped birch housing and comes with a 1/8" to 1/4" cable.
$119 street
knapickups.com
Need to mix it up? Here are 10 options that can go from twang to growl to … gristle.
One of the most effective—and least invasive—ways to mod a guitar is to swap out the pickups. Wanna experiment with a 'bucker in the bridge? Leave the router at home. We've rounded up 10 options that range from affordable and effective to boutique and beyond.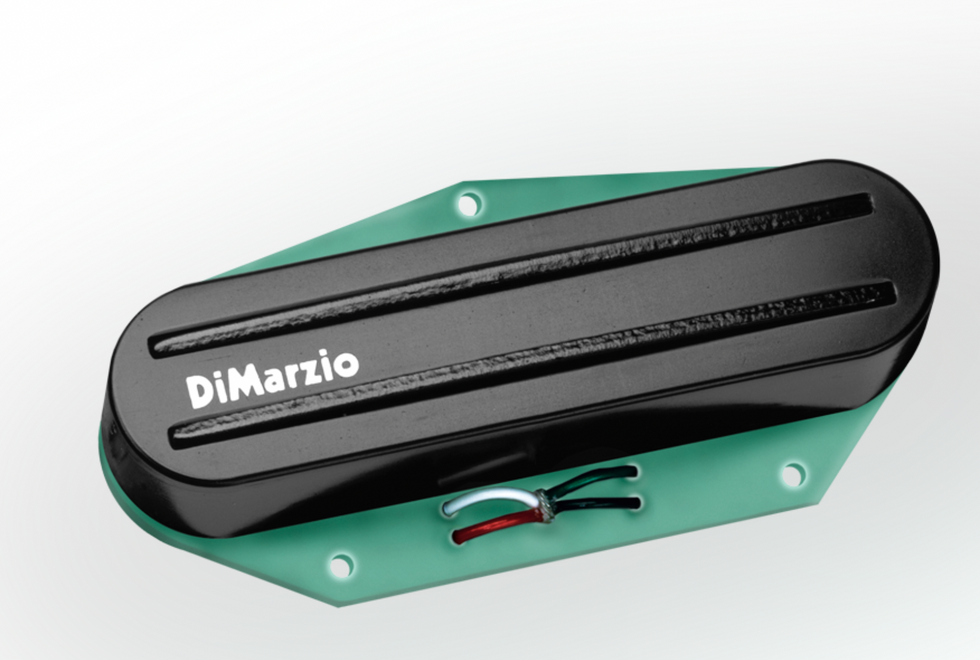 This single-coil-sized version of the company's legendary Super Distortion is aimed at T-style players who want the thick sound of a 'bucker in the bridge. It has a pronounced low-mid response with a roll-off on the high end.
$99 street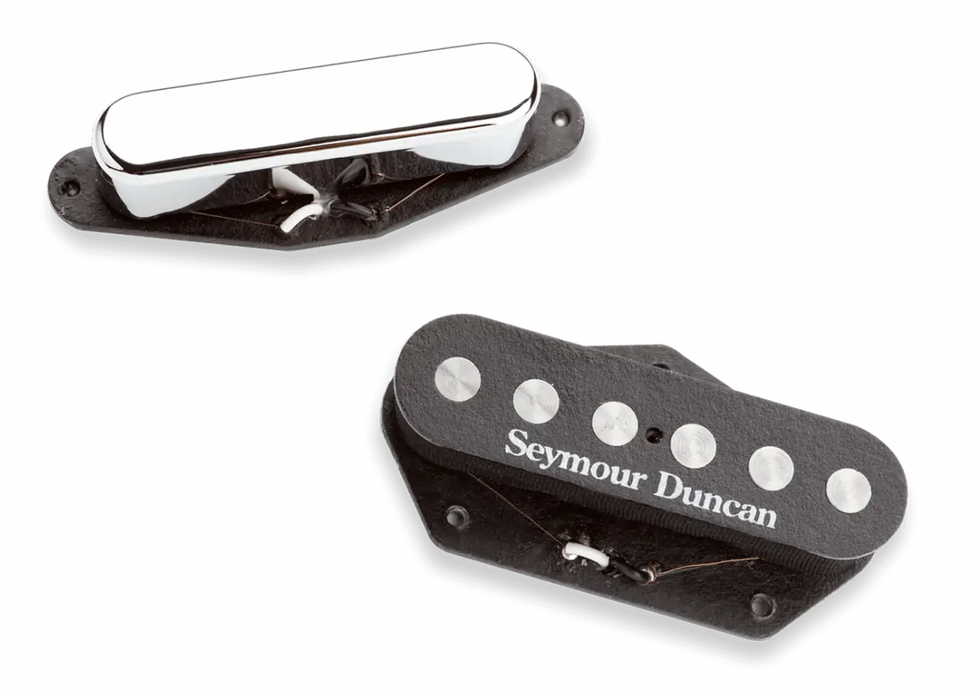 Centered around a set of alnico 5 magnets, this high-output single-coil crosses into P-90 territory. You can also get a tapped neck variation that allows for both vintage- and high-output sounds within a single set.
$89 street
Introduced in 2016, this T-style pickup features the guts of the company's T-Armond pickup, but with a little more juice. Like many of the pickups on this list, it's a straight drop-in replacement for standard-sized pickups.
$120 street
With less than 10 components in a single pickup, Mojotone made these designs very simple. They use their "Quiet Coil" technology to get rid of the hum without batteries or stacked coils. The pickups are also scatterwound for more sensitivity and clarity.
$98 street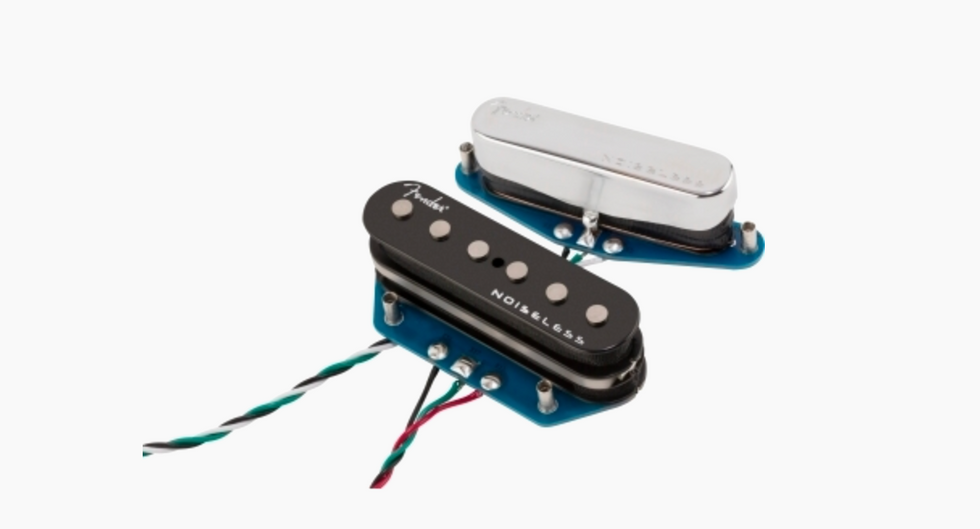 These stacked-coil setups aim to capture the classic sound and sparkle of vintage Tele pickups. They use alnico 5 magnets, Polysol-coated wire, and flat, non-beveled pole pieces. The neck pickup measure about 11k resistance and the bridge comes in around 10k.
$199/set street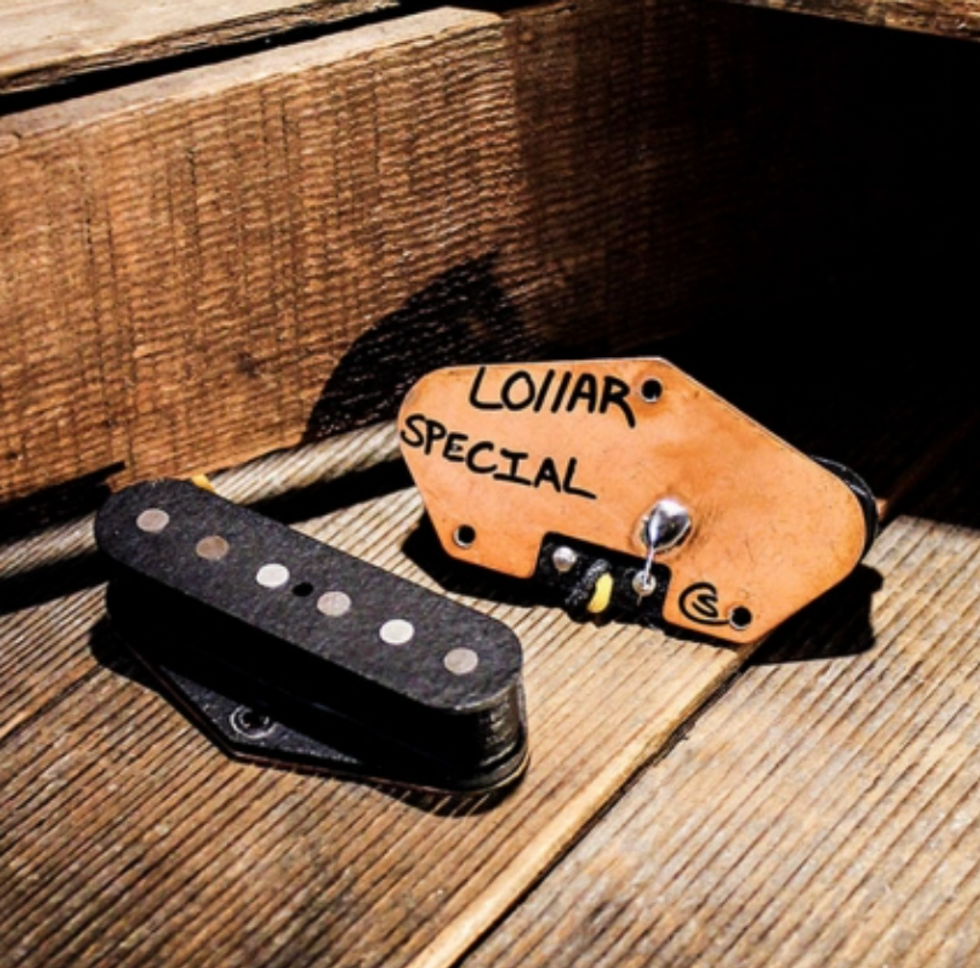 Jason Lollar is a bona fide pickup genius, and his take on the classic '50s Tele sound is represented here with a pronounced mid and bass response along with a smoother top end. Described as slightly hotter than a vintage Broadcaster pickup, the bridge comes in at 8.0k.
$125 street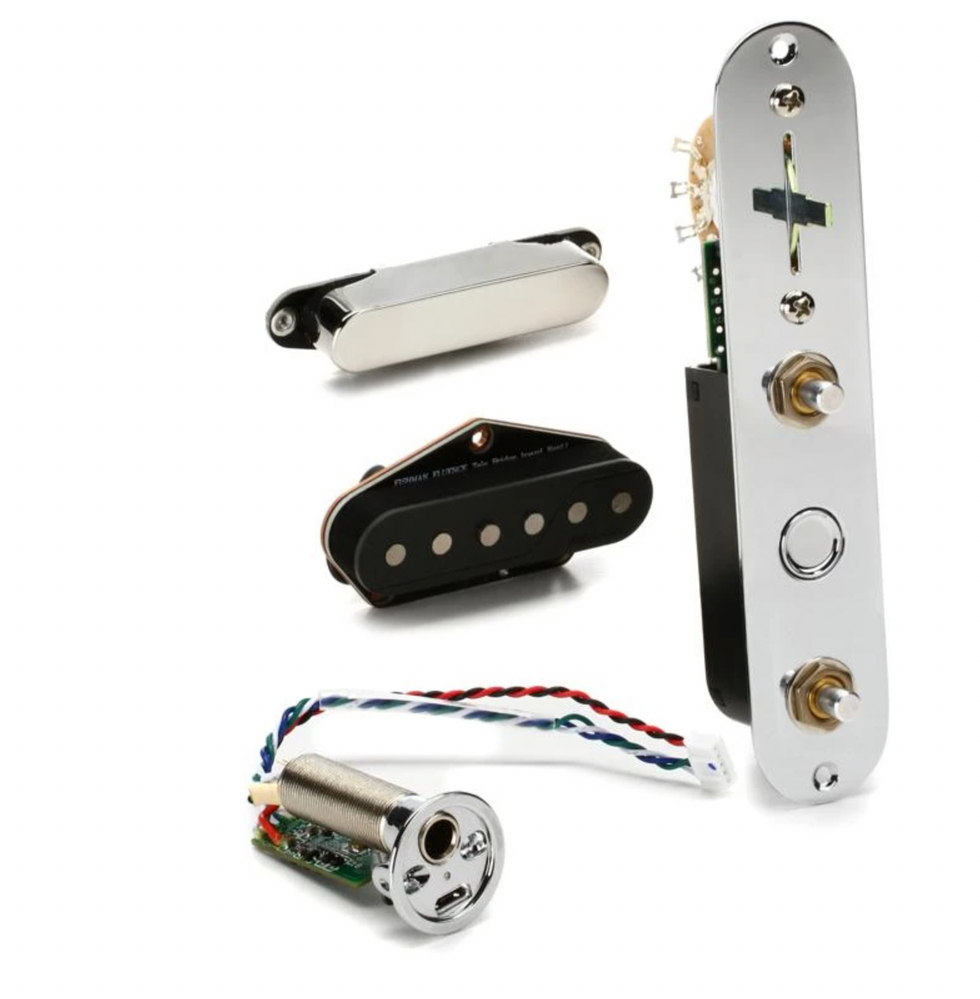 Wisconsin's most gristly guitarist teamed up with Fishman to create an entire T-style setup based on their Fluence technology. Each set includes both pickups, a control plate, and an output-jack cup with a USB charging input. With the push of a button, you can easily go between "blackguard" and "whiteguard" tones.
$359/set street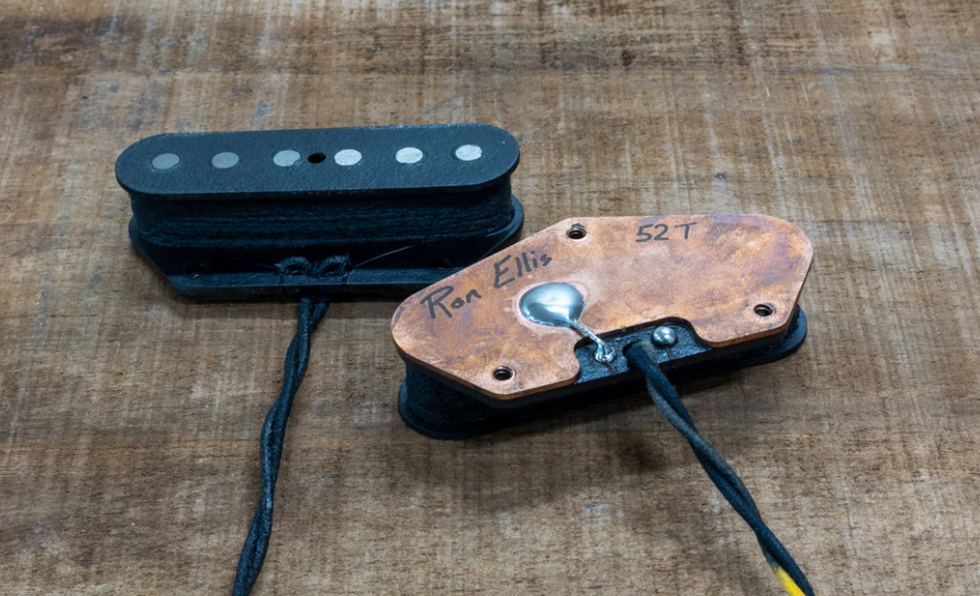 Ellis might be one of the most in-demand pickup designers around today—and the going rate for his offerings bear that out. This particular flavor goes after the "blackguard" tones of classic Tele pickers such as Vince Gill and Brent Mason.
$375 street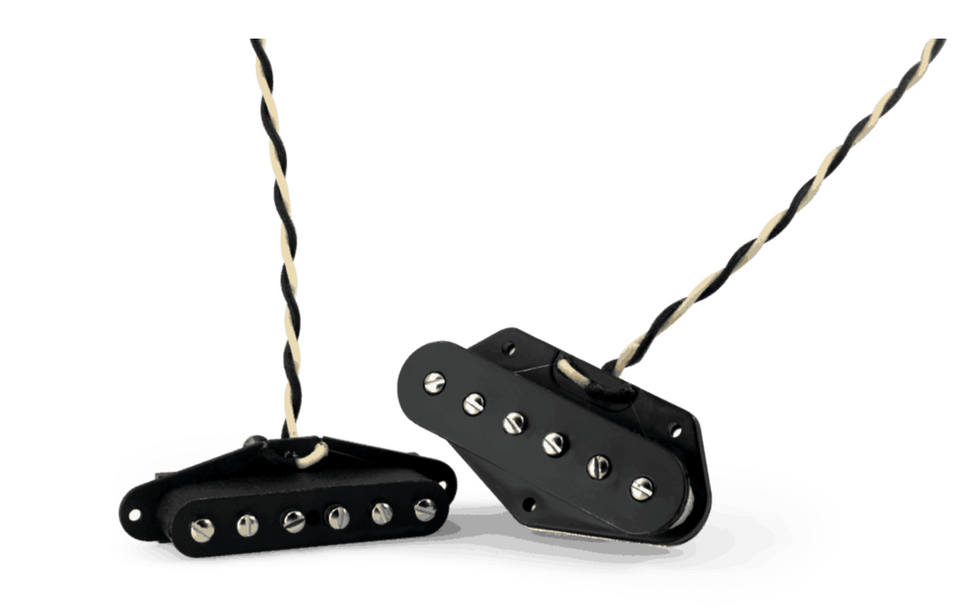 Described as a cross between a T-style pickup and a P-90, this design houses a ceramic magnet and adjustable steel pole pieces. Sonically, it has a mid-forward tone that offers a faster breakup when playing with distortion.
$115 street
Hate the hum? These active pickups aim to balance the punch and clarity of vintage Tele pickups with the modern convenience of quiet. It uses alnico magnets and a custom winding to increase bandwith and fullness of tone.
$89 street
Here are a handful of options for players looking for a tiny board with big features.
As much as we love the idea of expansive, all-encompassing boards, having a minimalist outlook has its advantages. If you need portability above all else, here are 10 pedalboards that combine an on-the-go vibe with pro-level features.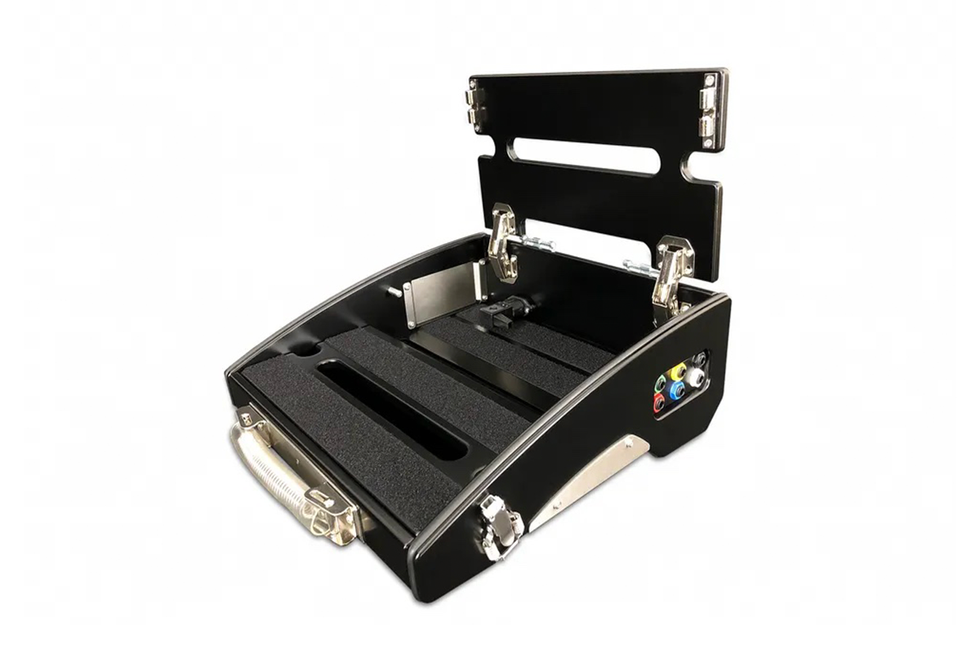 This double decker setup offers pro-level features within a road-worthy enclosure that has a hinged upper deck, IEC power socket, room for two custom patch bays, LED lights, and a USB rechargeable power pack.
Schmidt Array
Available in a few different Tolex options, this barebones setup can carry about five regular-sized pedals. It also has two power bays for easy access and has a built-in loop top to keep your stomps secure.
Blackbird Pedalboards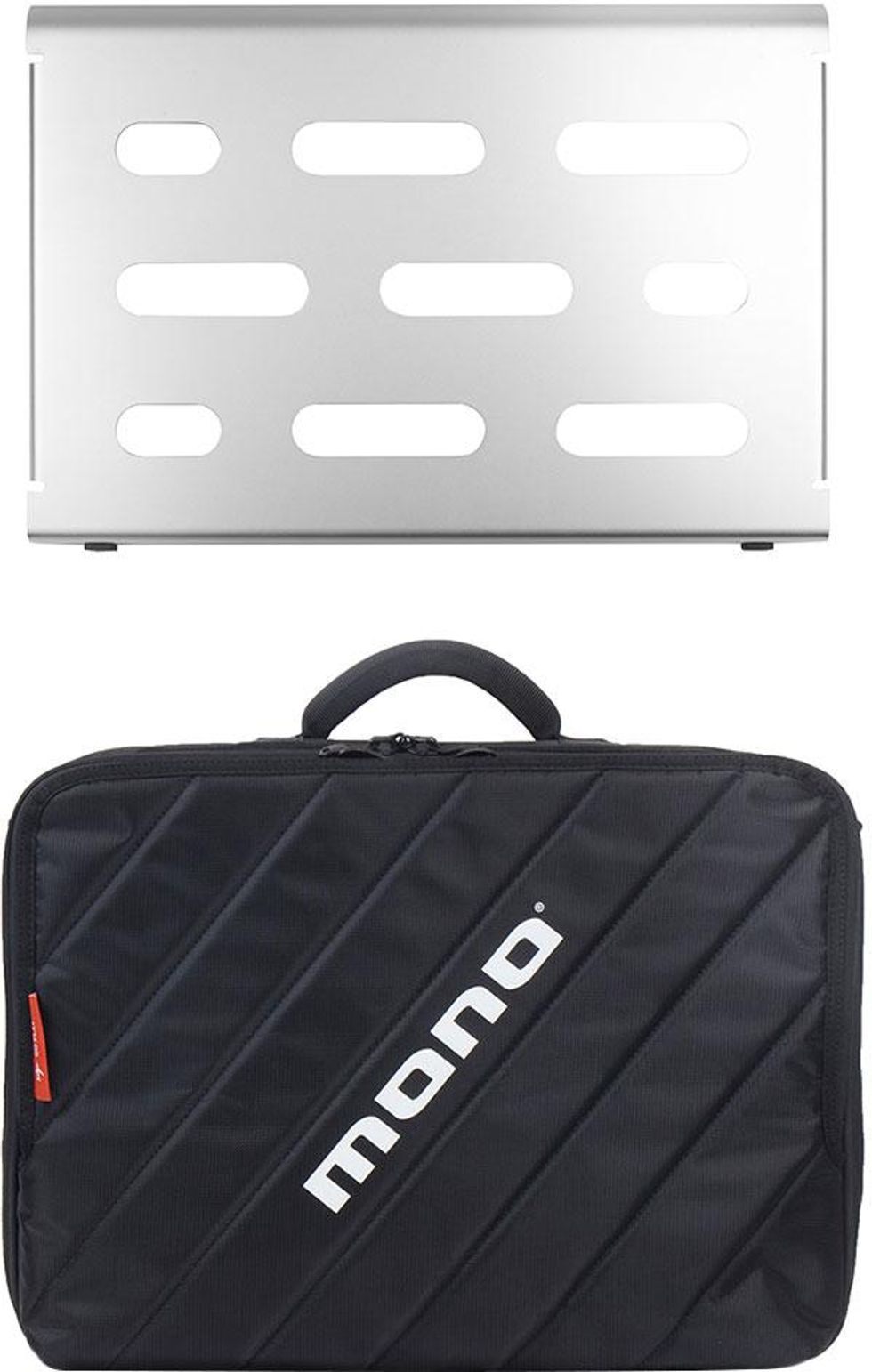 This sleek board that's crafted entirely out of a single piece of lightweight aluminum offers a ton of flexibility due to the cutouts. The comfortable incline allows plenty of access to the back row of pedals and room to mount a power supply underneath.
MONO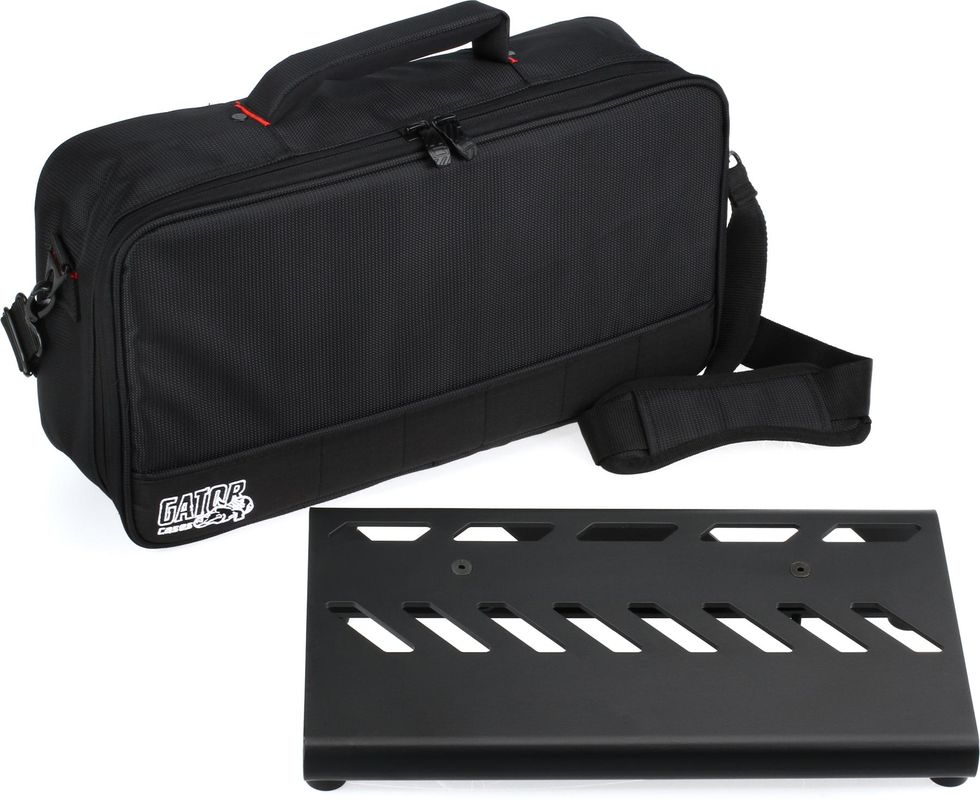 If you only need to pack a few pedals, this rugged setup might be the way to go. It has several cutouts for cabling, a mount underneath for a power supply, and it comes with a deluxe gig bag.
Gator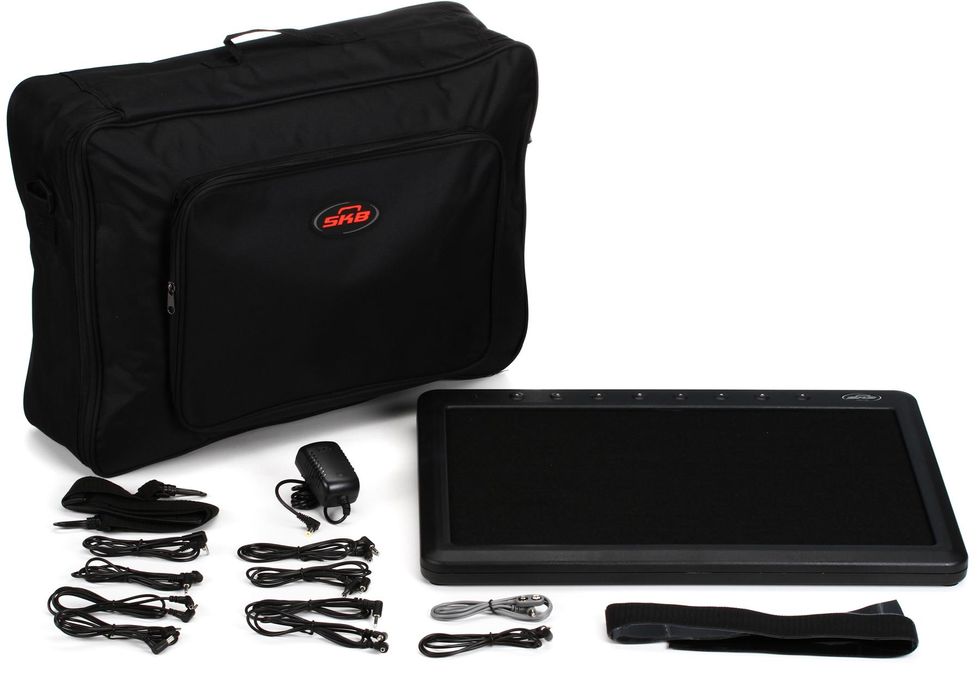 This low-profile setup contains an integrated power supply that can fuel up to eight pedals, plus it includes all the various cabling you'll need to get up and going. Bonus: It also comes with a nylon gig bag with a shoulder strap.
SKB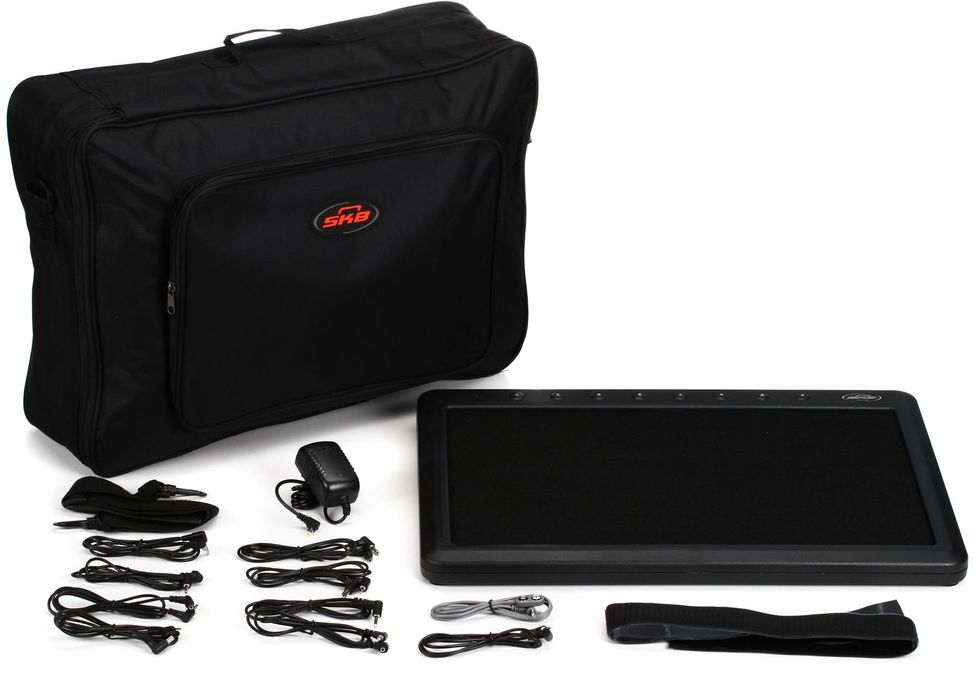 This low-profile setup contains an integrated power supply that can fuel up to eight pedals, plus it includes all the various cabling you'll need to get up and going. Bonus: It also comes with a nylon gig bag with a shoulder strap.
SKB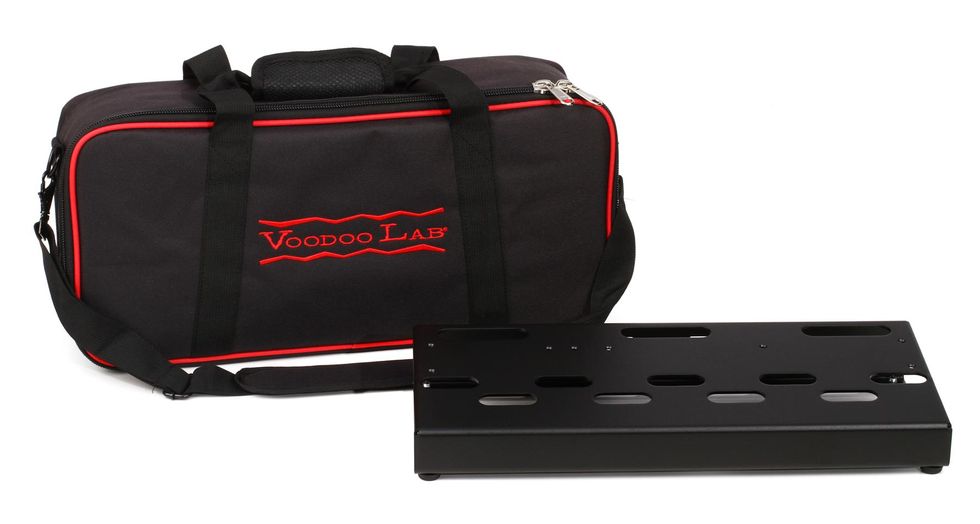 Crafted from aircraft-grade aluminum, this board weighs less than 3 pounds, is custom designed to work with Voodoo Lab power supplies, and comes with hook-and-loop mounting fasteners.
Voodoo Lab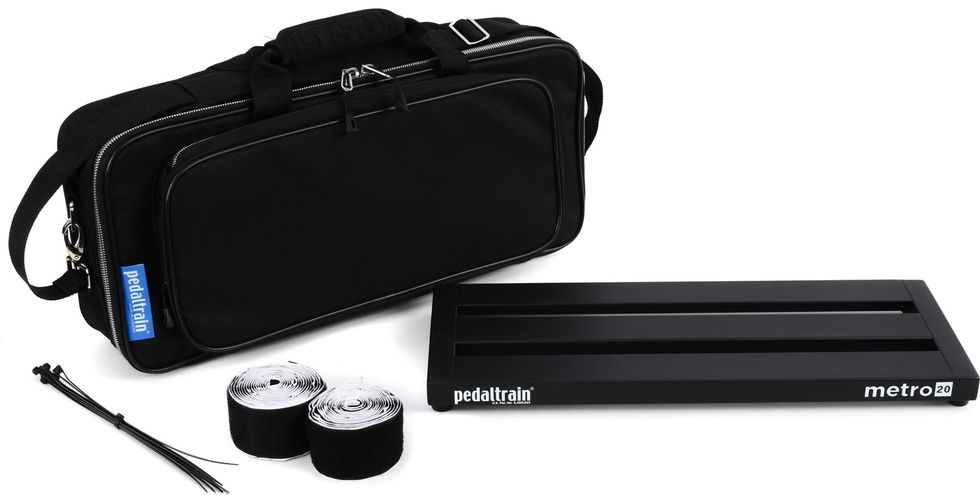 This three-rail system comes in at 20", which can likely handle up to nine pedals comfortably. Its durable, low-profile frame offers plenty of room for a power supply underneath and comes with both hook-and-rail tape and zip ties.
Pedaltrain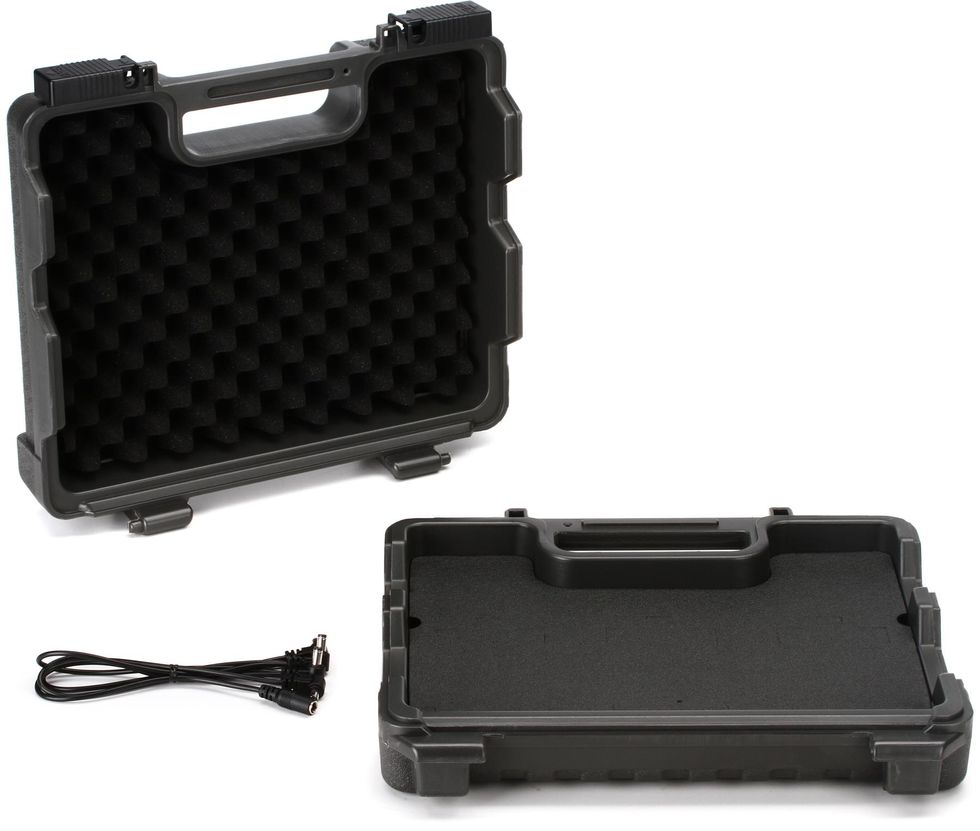 An ultra-portable board that is integrated with a hardshell carrying case and comes lined with high-density foam. You can even cut the foam to create a customized fit for your pedals.
Boss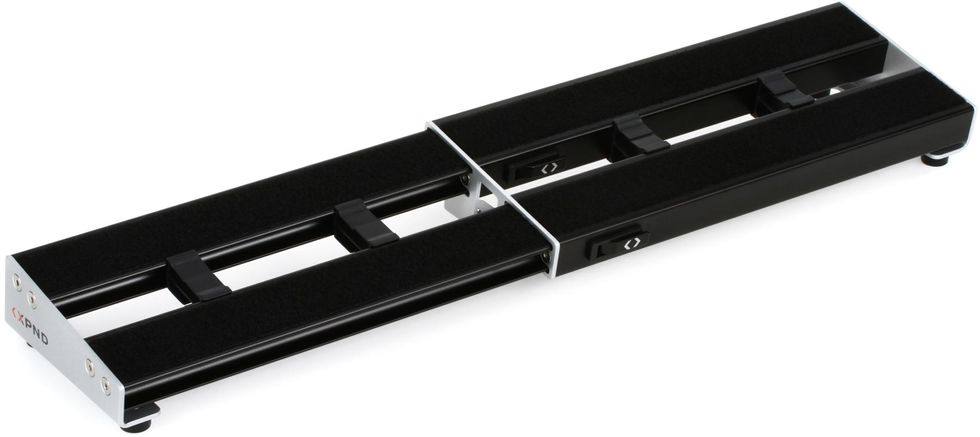 Not sure how much space you'll need? This fully adjustable pedalboard can be customized to your current needs by simply expanding the available real estate. It stretches from 13.75" to 24.75" and comes with an inventive cable management system.
D'Addario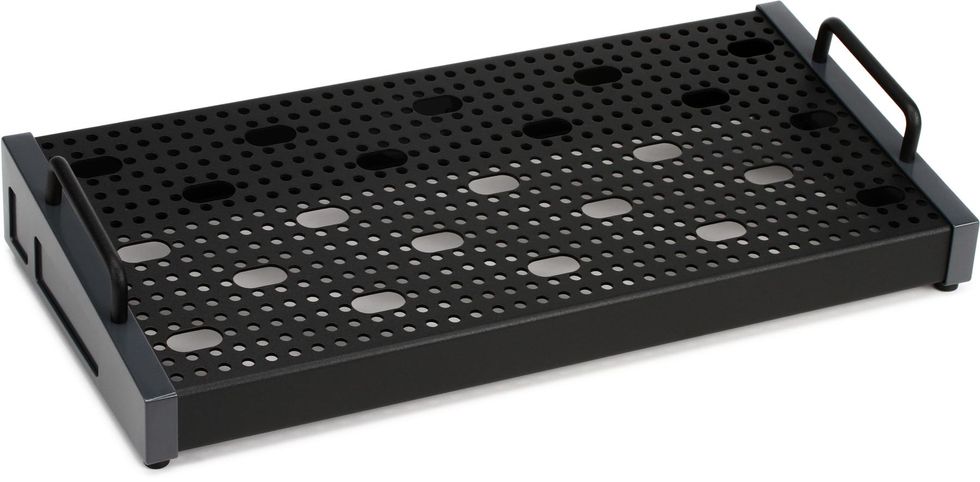 Designed with an entirely modular approach, this board uses the company's quick-release mounting system to keep your pedal secure and offers different modules to keep the inputs and outputs as streamlined as possible.
Temple Audio
One of the most ubiquitous pedals ever made has inspired generations of offshoots.
The little green box has graced the pedalboards of so many guitar legends. Here are 10 options across this subsection of variation and innovation, ranging from budget-friendly reproductions to over-the-top, all-in-one affairs.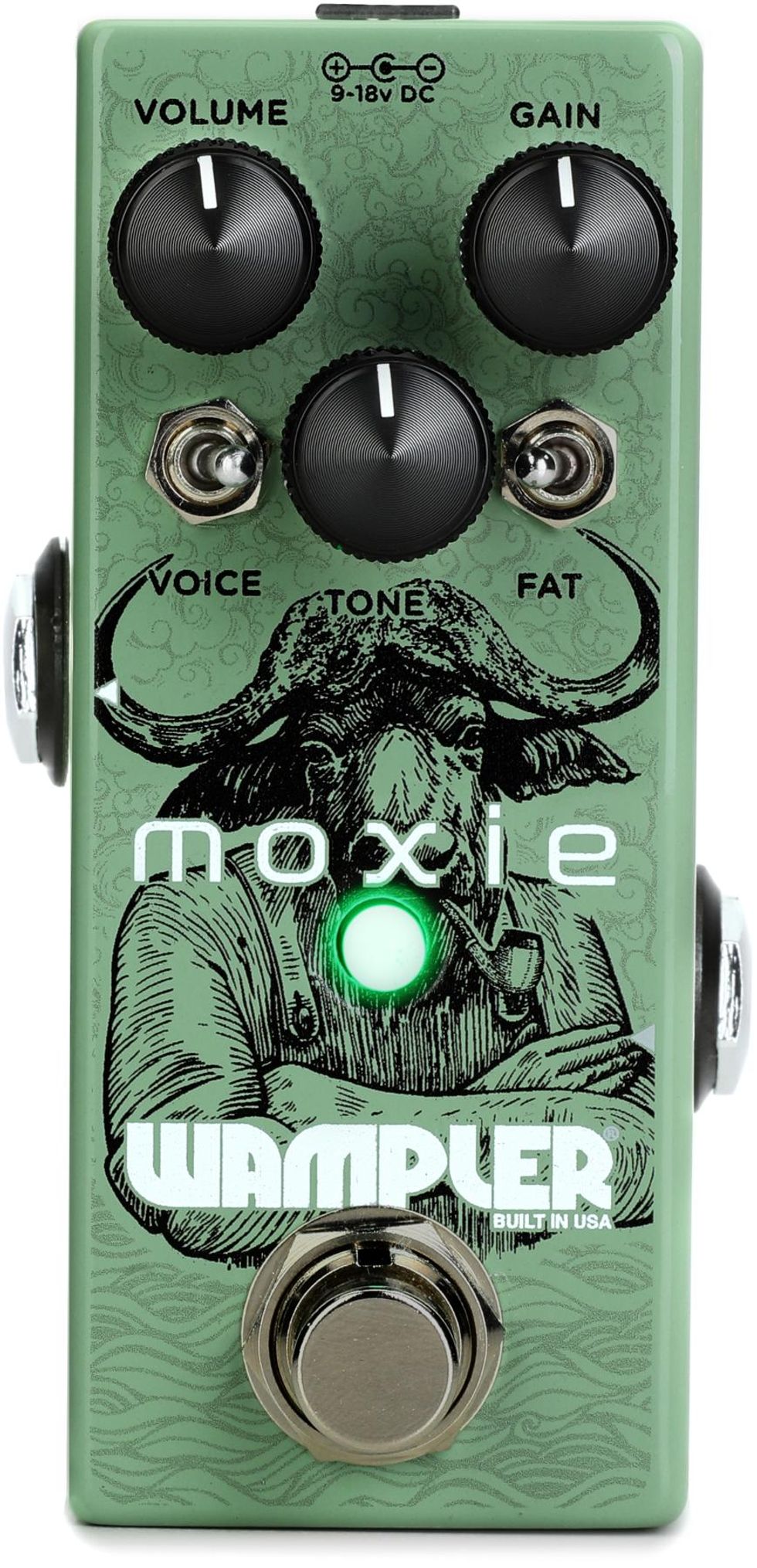 This mini monster was inspired by the now sought after TS10 (thanks, John Mayer!) and features two different EQ settings via the voice switch and additional MOSFET gain via the fat switch. Featuring the classic 4558 chip, it can be powered with an 18-volt adapter for increased headroom.
Wampler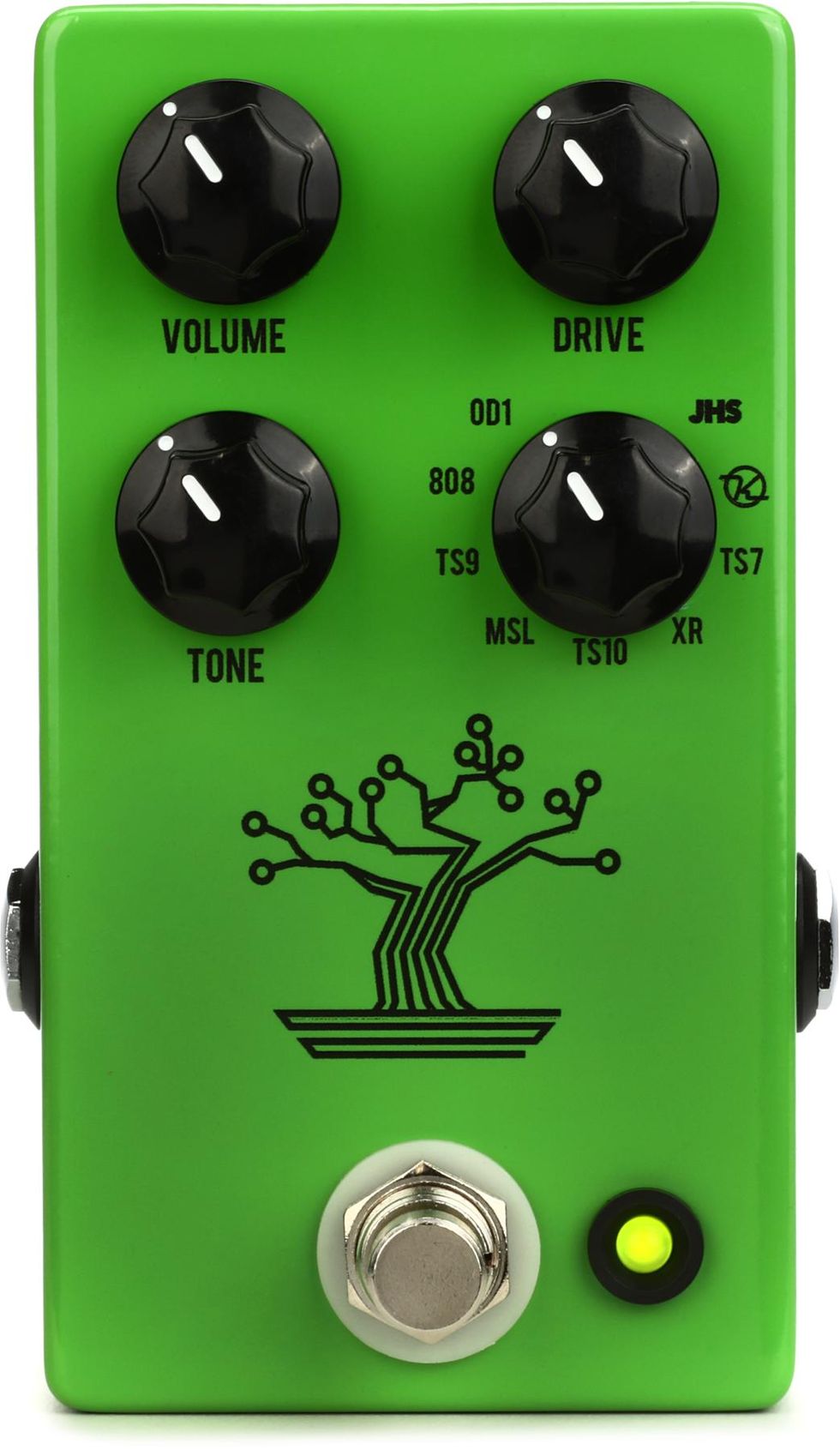 Having trouble deciding what Screamer to grab? Why not get the "greatest hits?" Josh Scott nabbed his favorites and faithfully recreated nine variations in a single stomp—warts and all.
JHS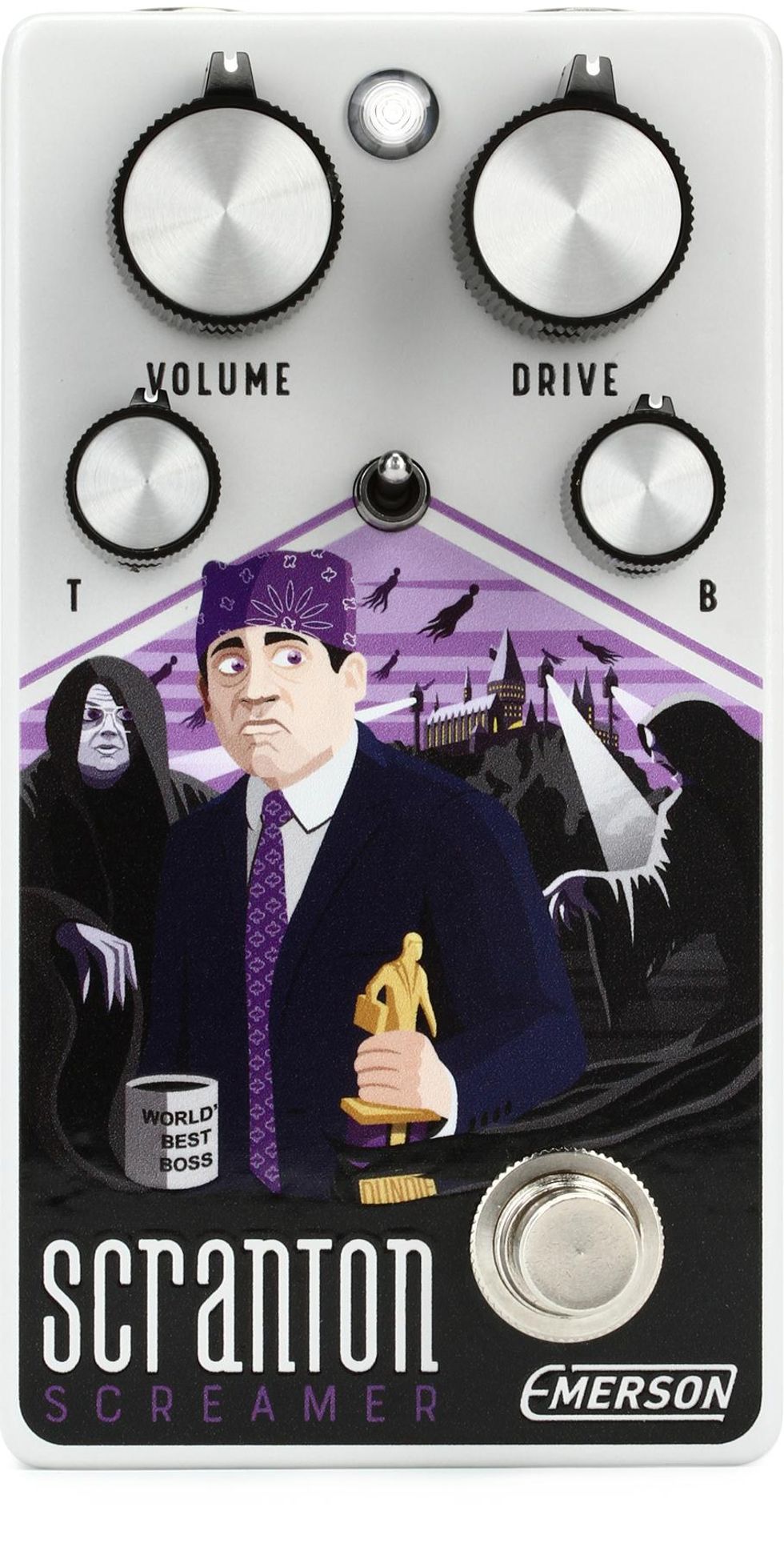 Stick it to those geeks in Utica with this Dundie-winning overdrive that features an active 2-band EQ plus two different clipping modes (symmetrical and asymmetrical).
Emerson Custom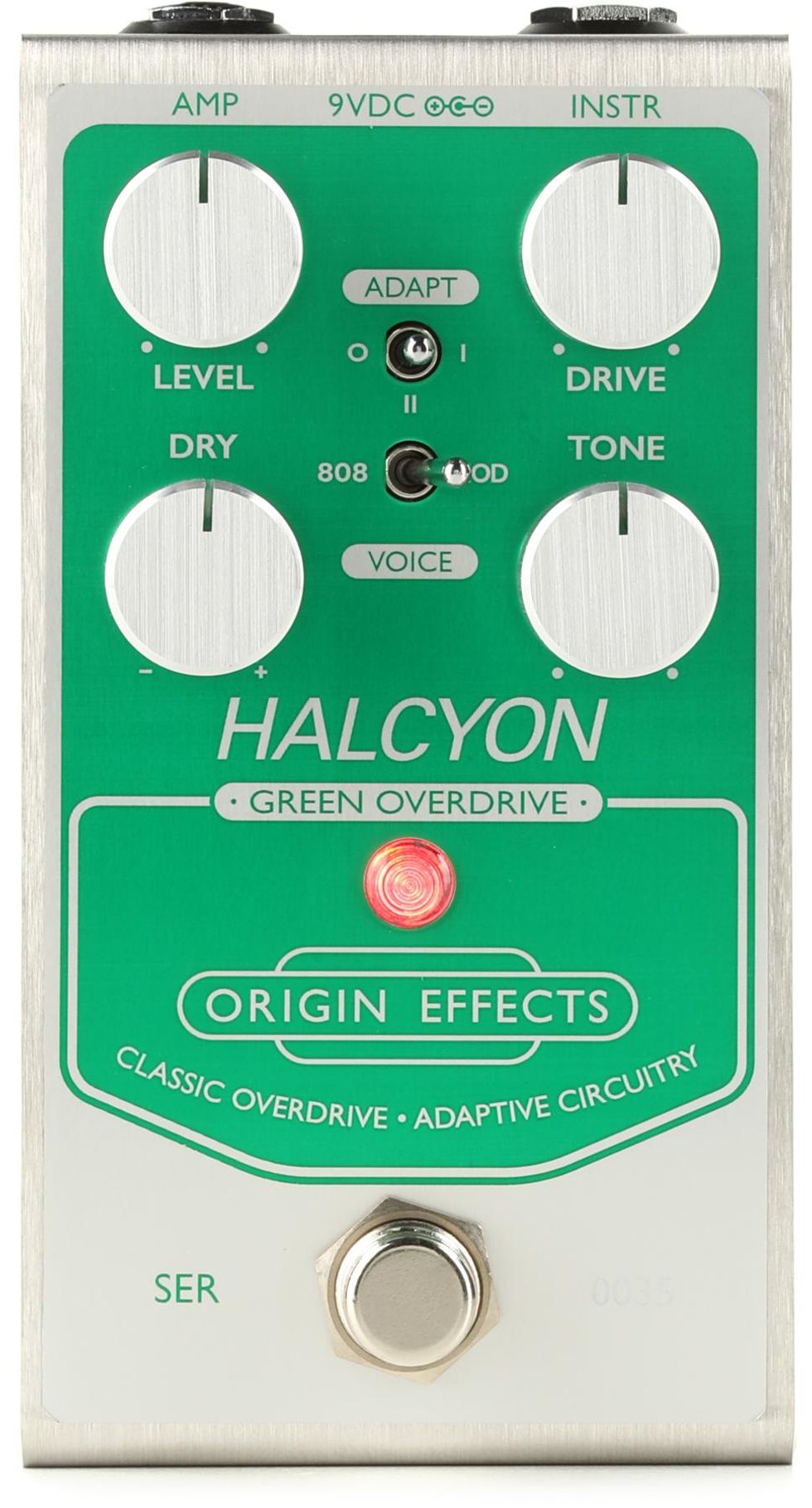 The real twist in this circuit is the addition of the company's adaptive circuitry, which adjusts the dirt voicing to the dynamic aspects of your playing. Based on the classic TS808, it also features an alternate mod mode aimed at boosting already cranked high-gain amps.
Origin Effects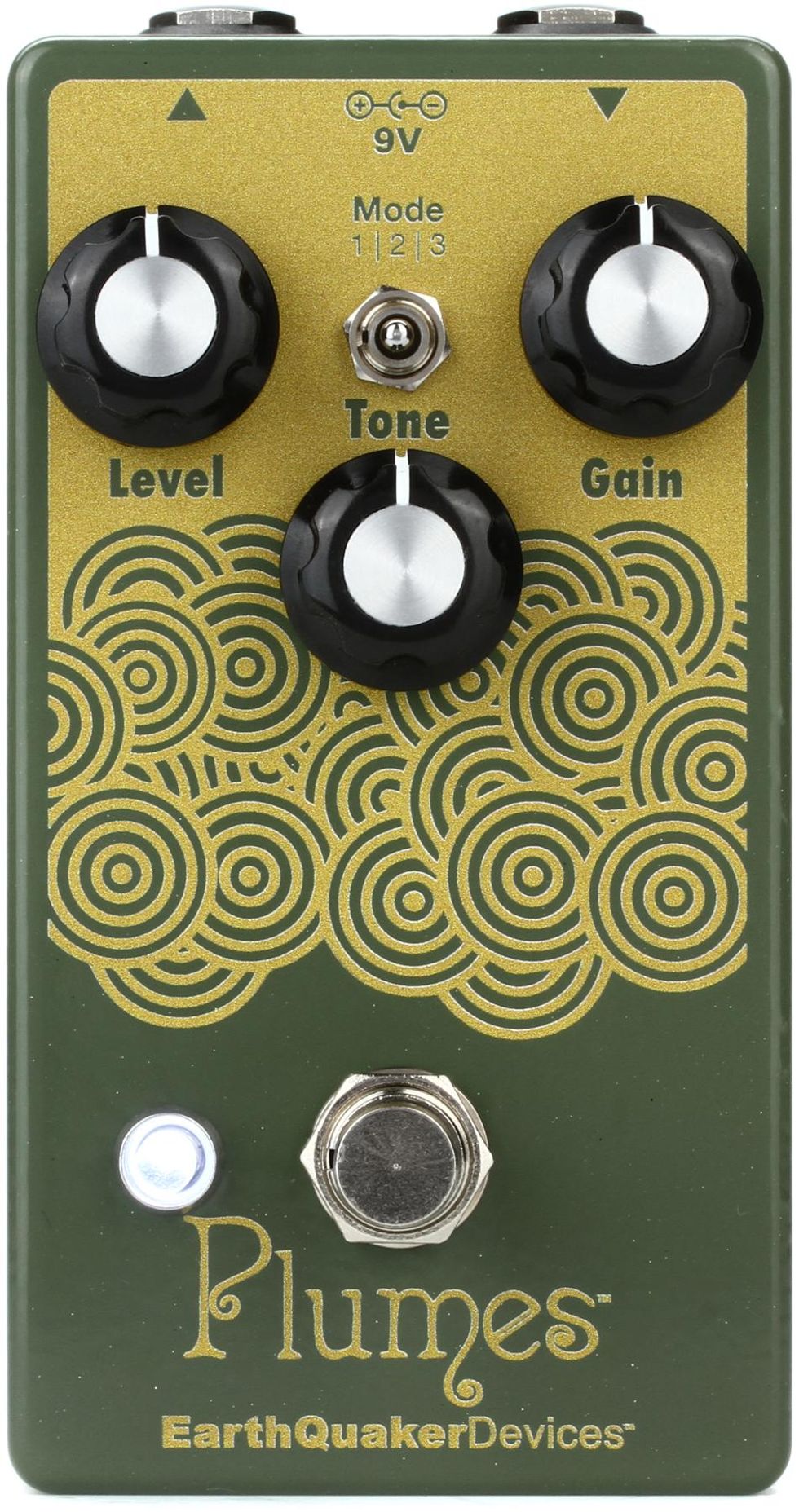 Dubbed a "small signal shredder," this pedal offers the Trinity of Screamer controls (level, tone, and gain), but throws in a three-position toggle that allows you to move from no clipping to either LED or asymmetrical silicon for a looser feel.
EarthQuaker Devices
The original designers of the 808 circuit offer up a faithful reissue full of that trademark compression and low-end cut. It also uses the same JRC4558 chip and has a lower noise floor than the original—useful for when you're pushing high-gain stacks that are cranked to the gills.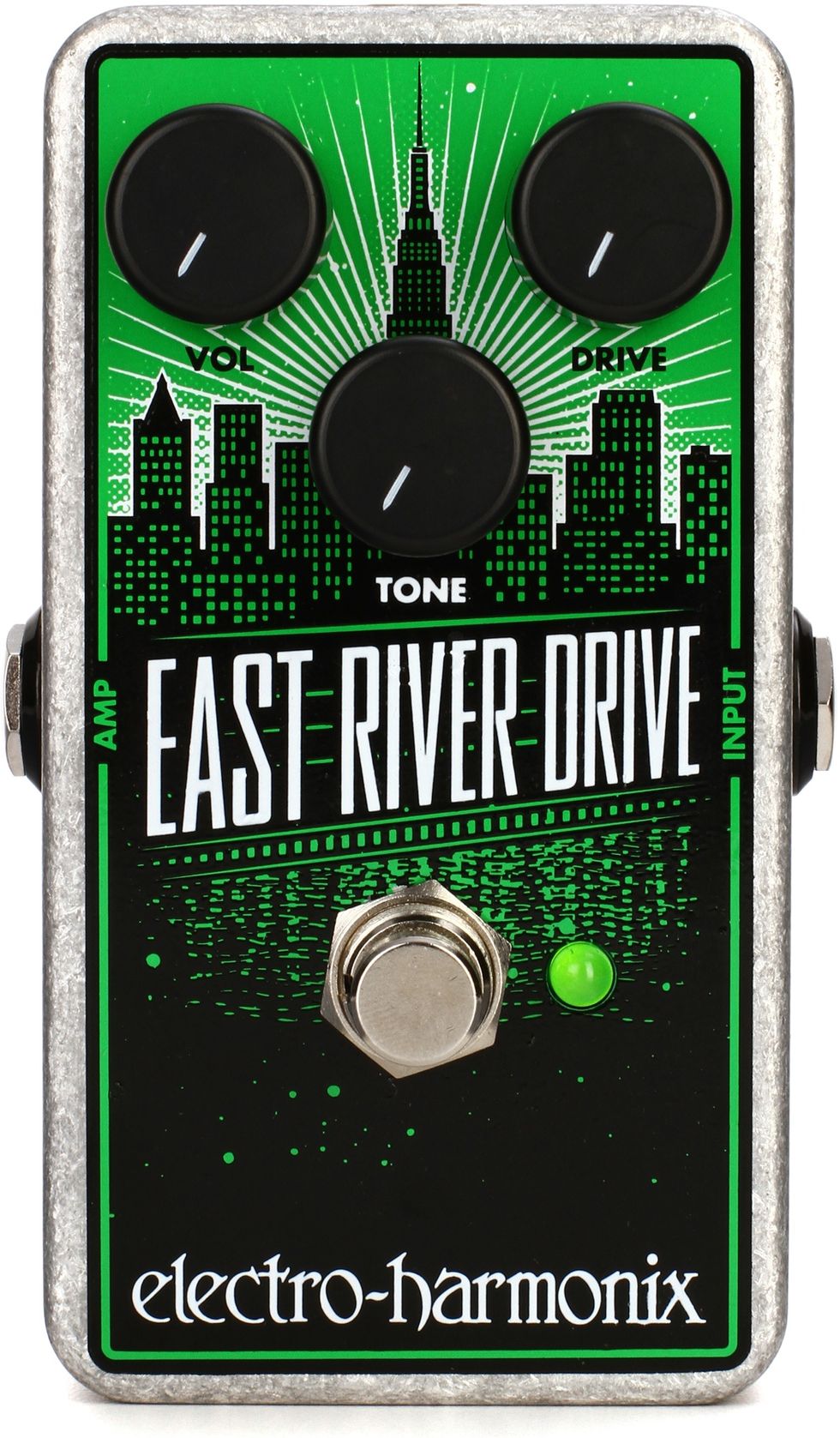 Pedal legend Mike Matthews' take on a Screamer-style circuit is this wildly affordable and dead-simple overdrive that stays faithful to the roots of the original but tweaks the sound to give it a unique edge.
Electro-Harmonix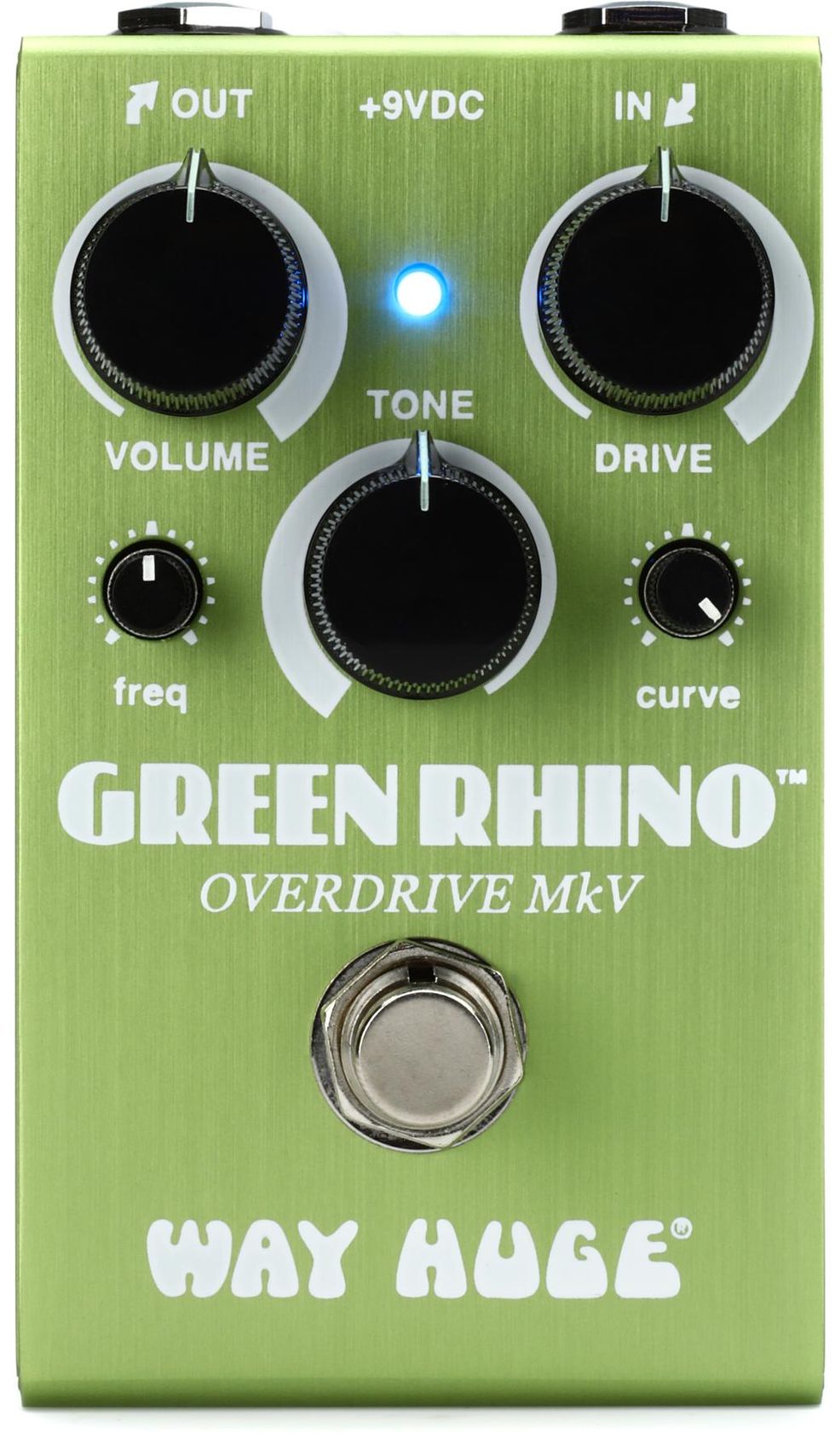 A new, smaller version of Jeorge Tripps' classic interpretation offers up two new controls for fine tuning your tone. The freq knob cuts or boosts either 100Hz or 500Hz while curve helps tame any harsh high end.
Way Huge
This extremely affordable Screamer-style pedal not only will save you space on your pedalboard, but it comes equipped with two different modes (hot and warm) to give you increased gain and presence.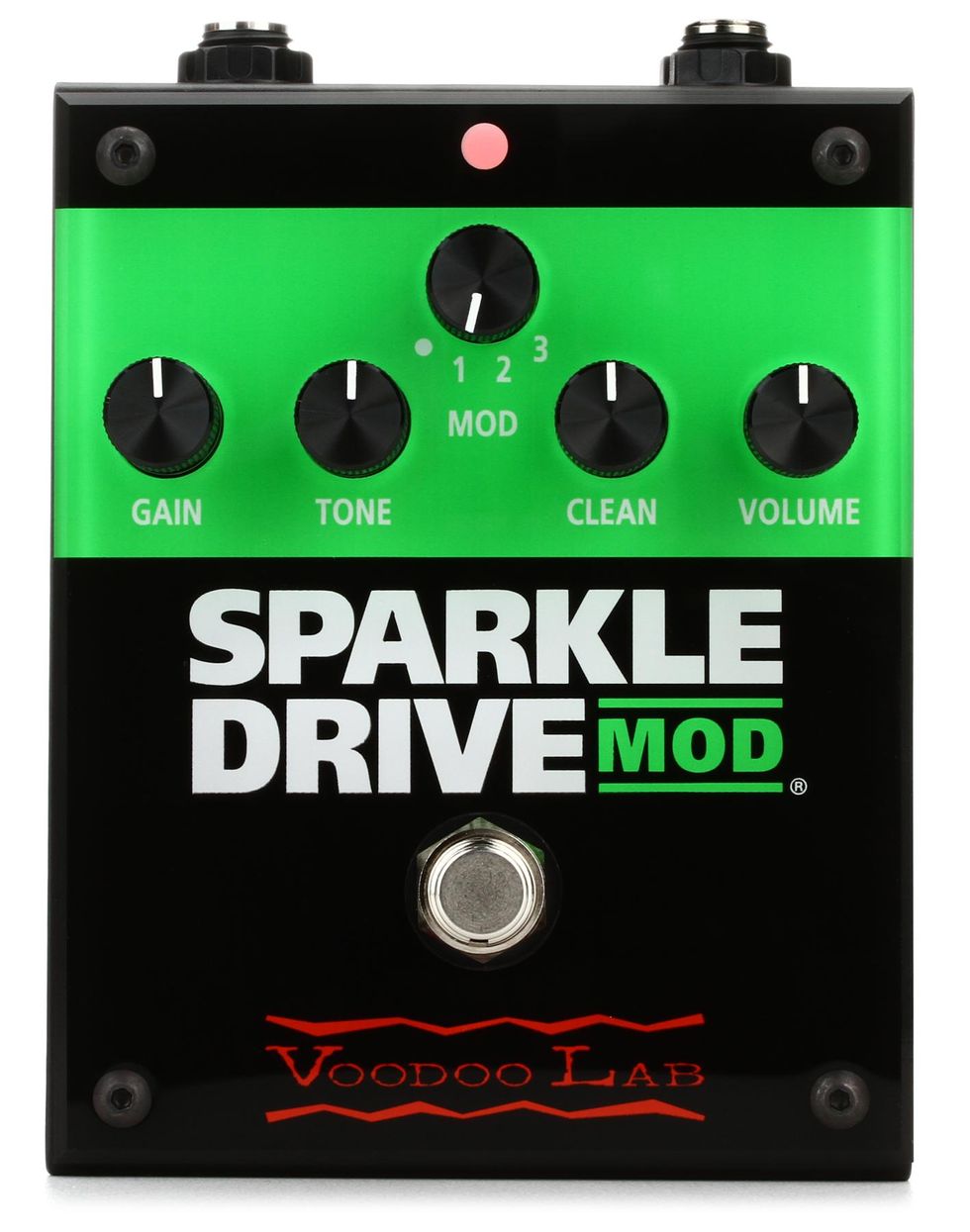 Featuring a unique clean level control, Voodoo Lab's flagship overdrive offers three different gain modes that go from vintage 808-style to more modern hi-gain fare.
Voodoo Lab
There's just something about the grit on those repeats.…
There's definitely a place for those pristine, perfect digital delay units, but when you need to hear a bit of degradation on the repeats there's only one way to go. Here's a look at 10 different analog boxes that range from simple and funky to expansive and weird.
MXR M169 Carbon Copy
The sparkly green time machine is a dead-simple way to get classic bucket-brigade tones. It includes a top-mounted switch for modulation, two internal trim pots, and up to 600 ms of delay time.
$149 street
Maxon AD999
This stereo box ups the ante with eight custom Maxon MC4107D bucket brigade ICs, which equals up to 900 ms of delay. The circuit is designed with a bit of an EQ bump plus dynamic distortion on the repeats for a vintage vibe.
$439 street
Boss DM-2w Waza Craft Delay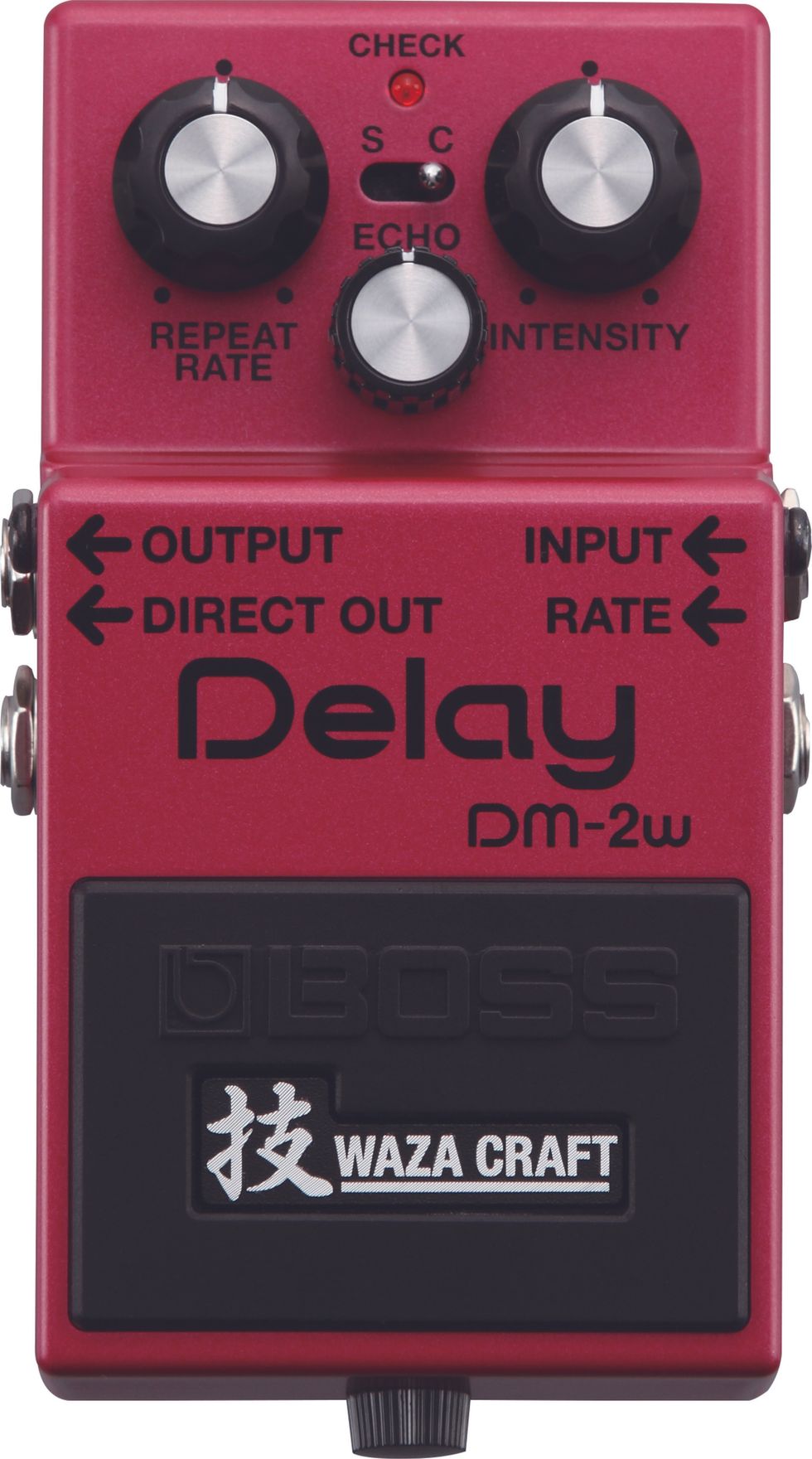 A reissued classic that not only faithfully recreates the original version from '84 but allows you to switch to a custom mode that increases the delay time to 800 ms. Plus, the pedal features both wet and dry outputs and expression pedal input.
$174 street
Way Huge Smalls Aqua Puss MkIII
The latest iteration of Jeorge Tripps' ubiquitous circuit not only packs analog tones into a smaller enclosure but can rock self-oscillation and tape-style echo. The top-mounted jacks also help on crowded pedalboards.
$149 street
Electro-Harmonix Deluxe Memory Man Nano
For decades the large-format DMM was a staple on pedalboards across the world. This smaller version aims to cop all the vibe and mojo of its ancestor. It not only features the same delay, chorus, and vibrato modes as the original but gives you full control over modulation speed.
$213 street
J. Rockett Audio Designs Clockwork Echo
A collaboration with Howard Davis, who created the Deluxe Memory Man, this fully featured pedal includes an independent boost circuit, dual expression pedal inputs, stereo outputs, and a deep modulation section.
$399 street
Ibanez Analog Delay Mini
Only the essentials are present in this new mini pedal. Along with tiny controls for repeat and blend, the larger knob allows you to control time on the fly. As with most analog outfits, you don't get a ton of delay time, but up to 600 ms is on tap.
$119 street
Chase Bliss Thermae
As with all of Joel Korte's creations, the Thermae is way more than a simple analog echo box. It has a wealth of customizable options including a pitch shifter, MIDI, expression pedal support, and synth-like sequencer tones.
$499 street
TC Electronic Echobrain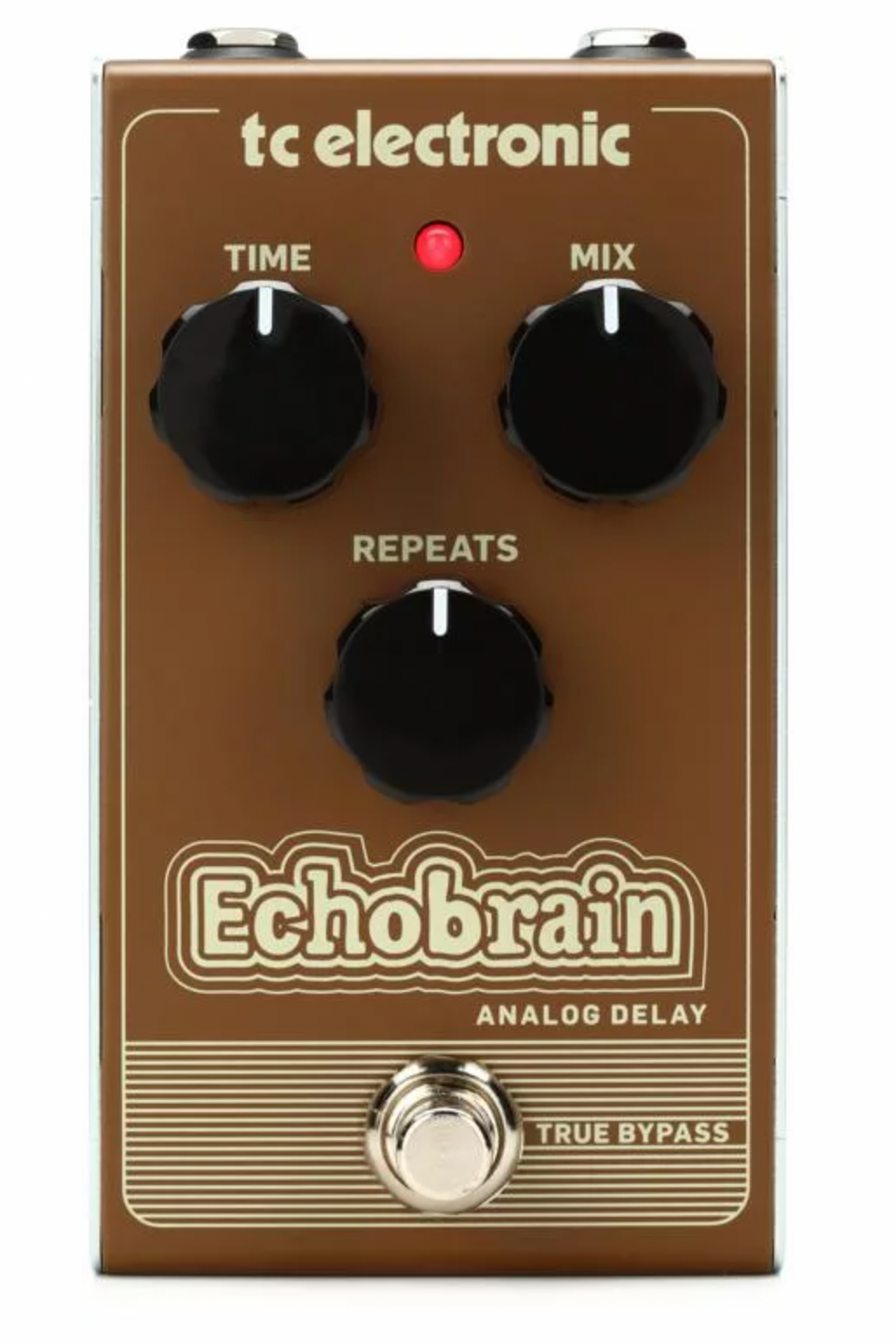 At only 60 bones, this stripped-down analog delay not only will be easy on your wallet, but also on a cramped pedalboard. It maxes out at 300 ms but has a vintage-style BBD chip and comes in a road-ready chassis.
$59 street
Mythos Oracle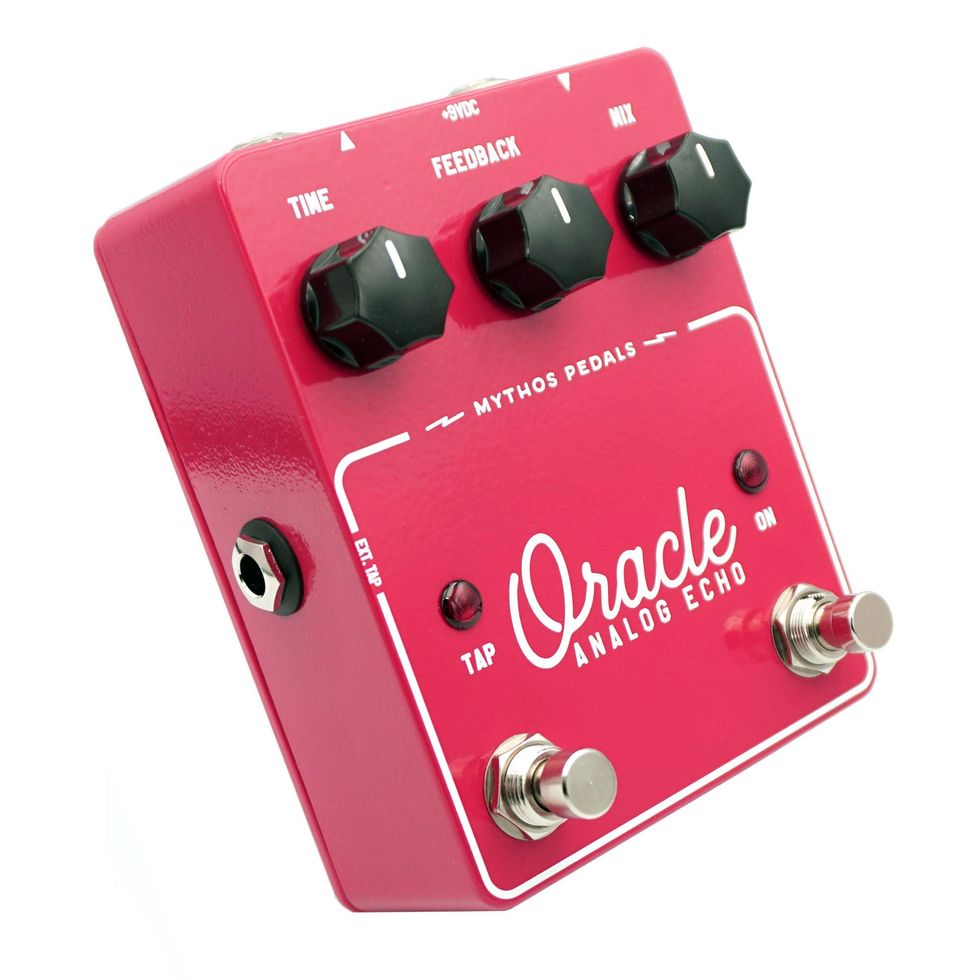 Zach Broyles teamed up with John Snyder of Electronic Audio Experiments to create this fully analog delay that is built around a pair of MN3205 chips and features tap tempo. If you use the time knob, the pedal maxes out at about 600 ms, but the tap tempo allows you to push it a bit more.
$259 street